Consuming video and audio content on our laptops or desktop is a pretty normal thing. Besides, in times of pandemic when almost everyone is staying home, we have grown more dependent on the technology around us for passing each day. There is nothing wrong to be dependent on such great pieces of tech in our daily lives. But the fact of the matter is when we try to watch or play or favorite content and our PC or laptop is unable to play it, becomes frustrating. Well, the latest version of the Windows Media Player is compatible with MKV format. But there are several users who have reported that many users are still not able to play MKV file format using the player.
And if you also happen to be experiencing such issues, then you are in the right place. As in this post, we will guide you on how you can fix if the MKV file is not playing on Windows 10. Well, the simple solution is to get a different media player like VLC (Which is the best one out there) to playback any file format that you want. But that is just one of the solutions to this issue. So, without any further ado, let us get straight into the article itself: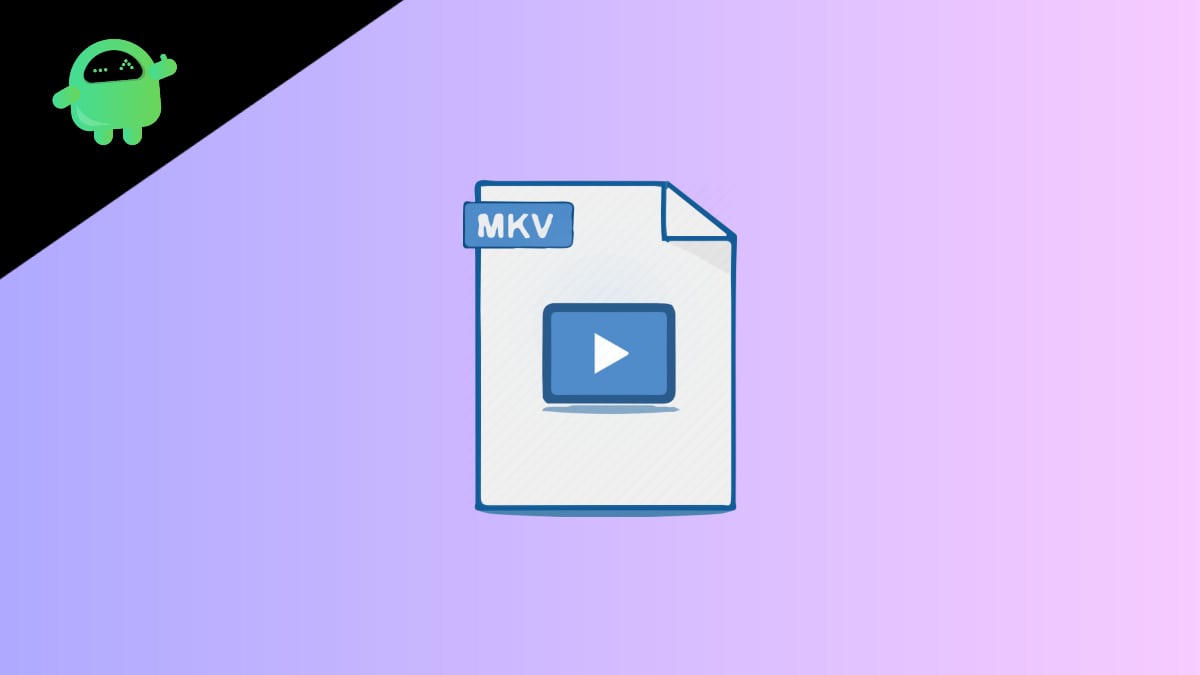 How to Fix If MKV file not playing on Windows 10
Here are some of the key solutions that you can make use of to play MKV files on your Windows 10 PC or laptop:
Use an alternate player
As we have already mentioned, you can always download free video playing software. There are tons of video players available on the internet. But by far the most versatile and the most easy-to-use and available video player is the VLC media player. You can play any file format on this player. I have been consuming content via VLC player for as far as I have started using a PC or Laptop. So, this is a player that you can trust. Throw a file at it and it will play without any hiccups.
VLC Media Player
Convert MKV file to other formats
If you do not find the 100% apt solution that is mentioned above working for you, then you can download any video converter and convert the MKV video file to the file format that your favorite video player supports. This could be a time-consuming task because you might well have an MKV file of certain GBs. Then converting those GBs back to another file format does require a lot of time. But if you have a whole lot of time, then you are most welcome to convert your videos to any other file format. However, this could come handy if the video size is less.
Modify registry
On several occasions, when the MKC video codec is removed from the registry, Windows 10 does not know which codec the user is trying to play on the PC. Luckily, there is a fix available for this issue as well. You need to simply download the Windows 10 MKC Codec file from the button below and open the file. This will add the changes to the registry and that's it. Once you have done this, you can try and open the MKV file and see if that helps.
Windows 10 MKV registry file
Install missing codecs
There are several codec packs available that allow the Windows 10 PC to run and execute supported video file formats. If certain codecs, especially those required for running MKV file on PC is missing from your computer, then it could very well be the reason that you are not able to play MKV file on your PC. To fix this, you need to download missing codec files, i.e. K-Lite and CCCP. Just download them and let the installer do its job. Once that is done, you can try opening the MKV file and see if that helps.
K-Lite Codec Pack
CCCP Codec Pack
Keep Windows updated
Windows always push new updates for its PC. And these updates contain fix for several issues in the Windows version and that might also include the missing video codecs. So, it is always better to keep the installed version of the Windows up to date with whichever latest update is available via System updates.
Wrap Up!
So, there you have it from my side in this post. I hope you liked this simple guide on how you can play MKV files on your Windows 10 PC or laptop. These are the best solutions that you can make use of to play MKV file format on your PC or laptop.
For more such awesome coverage, you can head over to our check out our Windows Guides, Gaming Guides, Social Media Guides, iPhone, and Android Guides to read more. Make sure to subscribe to our YouTube Channel for awesome videos related to Android, iOS, and Gaming. Until the next post…Cheers!