Videos are the most consumed form of media in the world right now. With access to high-speed internet, almost anyone can now stream videos online in their PCs. Besides streaming videos online, we can also watch videos offline if we have the video file stored in the internal storage. The Windows 10 operating system is the latest that Microsoft has to offer for us, and it is the environment where most PC users watch videos offline or online now. But this latest offering from Microsoft has its share of errors and issues, and not being able to playback videos is one of them.
In recent times, several Windows 10 users have reported they cannot stream videos online or even watch them offline. Every time they try to do so, they encounter an error. Now the reason behind videos not playing in Windows 10 can be a few, and in this article, we will provide a fix for all the possible causes.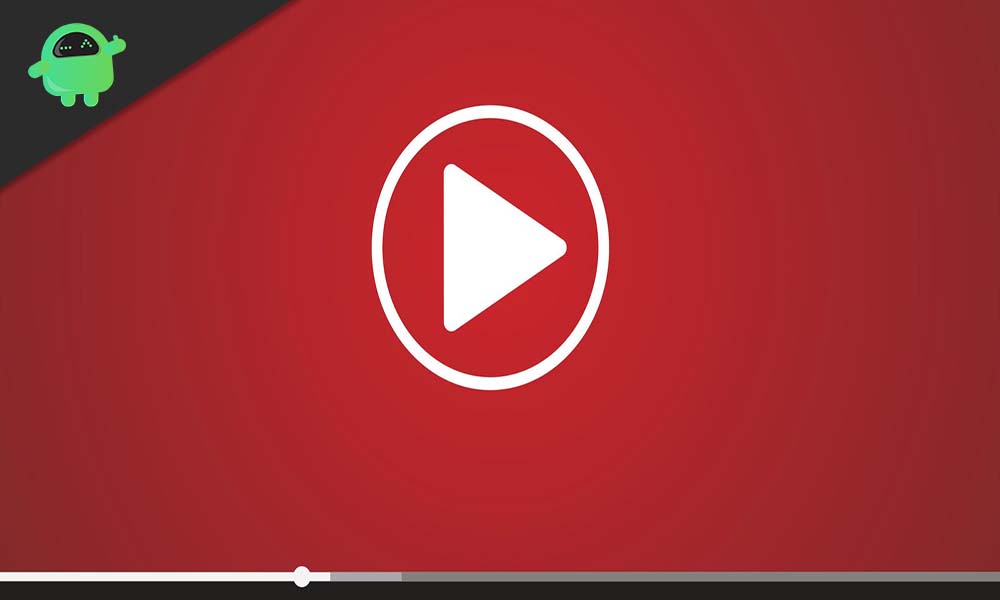 What to do if videos are not playing in Windows 10?
Not being able to watch videos in your PC can be annoying, especially in times like these, when we are forced to spent most of our time indoors. So try all the fixes mentioned below to get rid of this issue. Offline playback issues are mostly related to drivers, and we have mentioned all the driver-related fixes below to sort out the offline playback issue. Whereas for online playback, the problem could potentially be with the Adobe Flash Player not functioning correctly.
Reinstall the display(graphics) drivers:
This issue is a common occurrence if you have corrupted or outdated display drivers on your PC. So you will have to reinstall this driver, and hopefully, that will get rid of the video playback issue.
Click on the Windows search bar icon and search for "Device Manager."
In the results, you will see "Device Manager." Click on Open.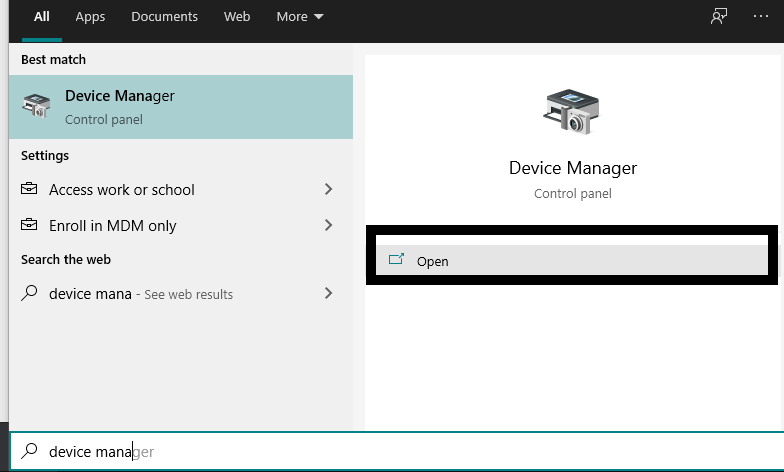 Then in the device manager, double-click on Display adapters. In the submenu that drops down, right-click on the display driver in use and choose Uninstall. Make sure that the option to delete the driver package from the system is checked.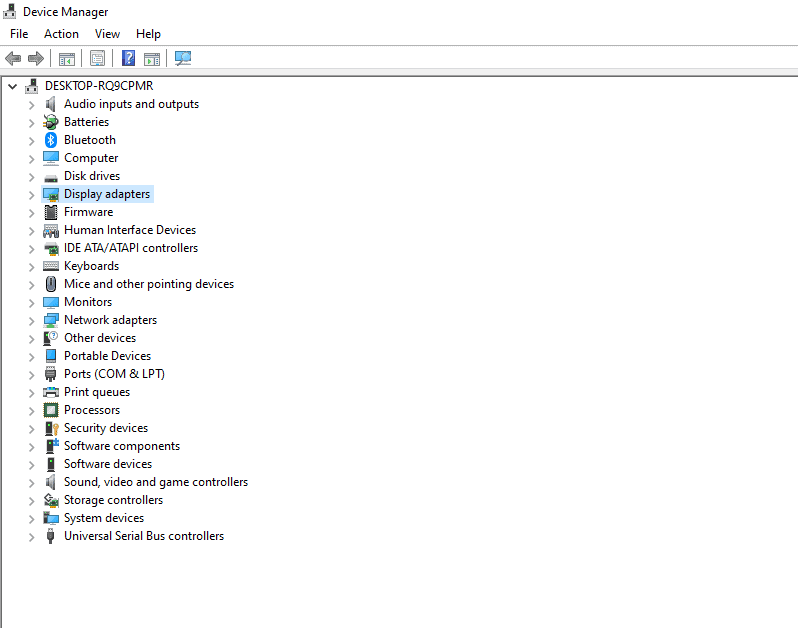 Now click on the Action menu present at the top of the Device Manager window.
Then click on "Scan for hardware changes." Your system will automatically reinstall the display driver that you just uninstalled.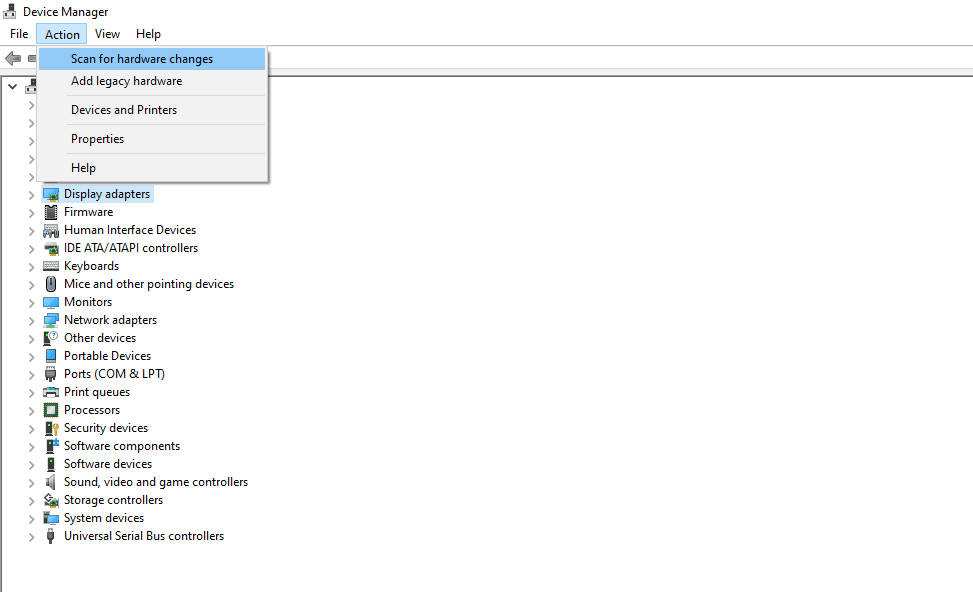 Then restart your entire system and check if you can play videos now or not.
If you are still not able to play videos in your Windows 10 system, then try the next potential fix mentioned below.
Changing the format of the video:
There is a chance that the video file you are trying to play on your Windows system is not compatible with any of the video players present in your PC. So, in that case, you can try changing the format of that video file.
Many free and paid programs perform video conversion, and you can try giving them a try for your video file. One of the most common formats for video playback is mp4. Try converting the problematic video file to .mp4 format and then playing it with the video player again. If the problem was with the format, then the video will play fine. However, if it is something else, you are still stuck with a video that won't play on your system.
Ensure you have all the codec for video playback:
When it comes to video playback, we need a set of codecs to run all sorts of video files. If you are missing some codecs required for video playback or if you have only a few codecs install on your PC, then try installing the latest version of the Videos Codec package. One particular package that can efficiently run almost all video files with ease is the K-Lite Codec Pack. Go to their home site and download the latest version. Install it and then check if you can play video files now.
If you are still stuck with video not playing on your PC, try the other solutions mentioned below.
Install the missing plugins:
By default, Google Chrome comes with Flash and Silverlight add-ons, which you need for online video playback. But other browsers like Firefox and Internet Explorer require the plugins to be installed on to the browser. So if you are having issues with online playback, then ensure that you have the latest plugins of Flash and Silverlight installed on your browser.
Enable the plugins in your browser:
You may have the plugins installed in your browser required for online playback, but for some reason, they might be disabled. They are enabled by default in Google Chrome, but for Firefox and Internet Explorer, it's a different story.
For Firefox:
Open the Firefox browser and click on the menu button in the top right corner of the Firefox window.
From the list of options that show up, click on "Add-ons."
Then in the Add-ons menu, click on the Plugin tab in the left pane.
On the next page, you will see your media plugins. Click on the three-dot icon for the plugin for media playback and choose the option "Always Activate."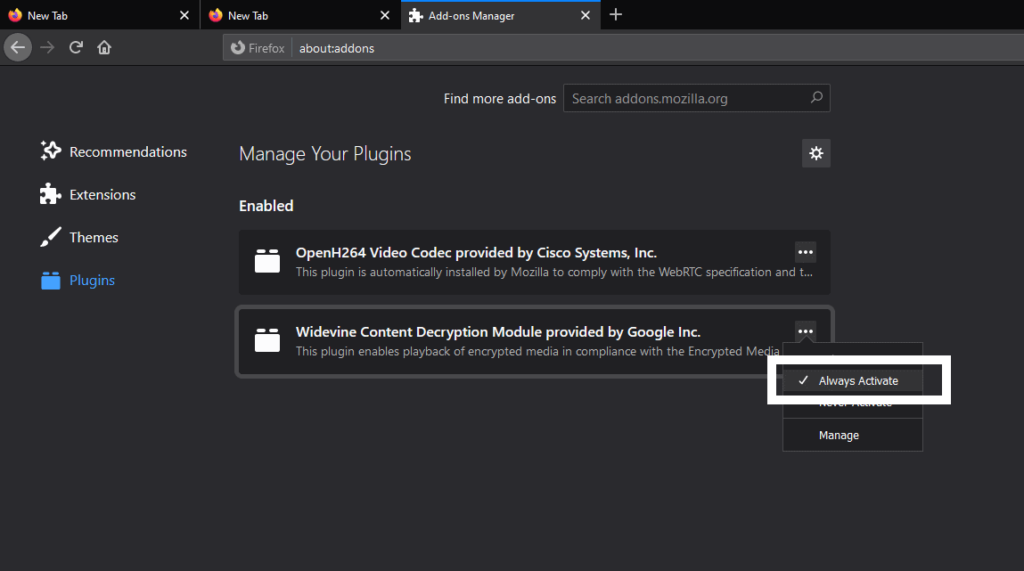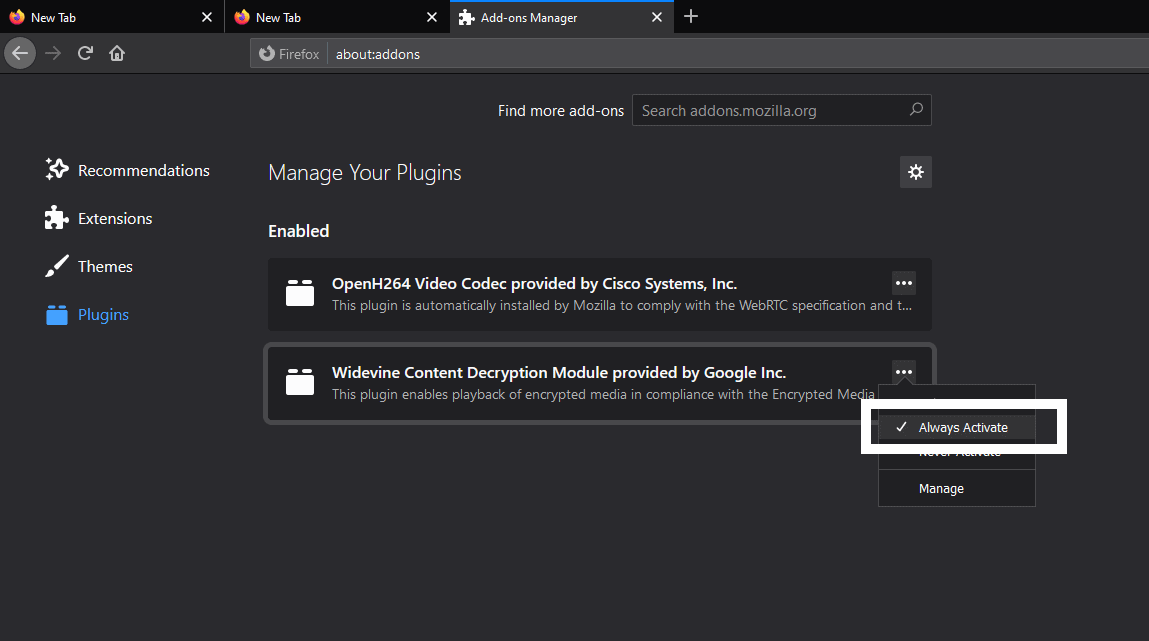 For Internet Explorer:
Open the browser and click on the tools button in the top right corner of the browser window.
From the list of options that show up, click on " Manage Add-ons."
Then in the left pane under Add-on Types, click on "Toolbars and Extensions."
In the bottom left corner under Show, click on the drop-down menu and choose "All add-ons."
Select the media playback add-ons you see on the right pane and click on Enable to enable them.
Now try streaming video content in your browser again. If you are still not able to play videos online, then go for the next solution mentioned below.
Check for new Windows update:
A buggy system can sometimes lead to authorization issues, which might prevent videos from streaming in that particular device. Additionally, there could be bug issues with video codecs, too, if you are operating on a beta build of Windows. So try updating your PC to the latest stable version of Windows and see if that resolves your issue.
Press and hold Windows + I key, and it will open Settings.
Now click on "Update & Security."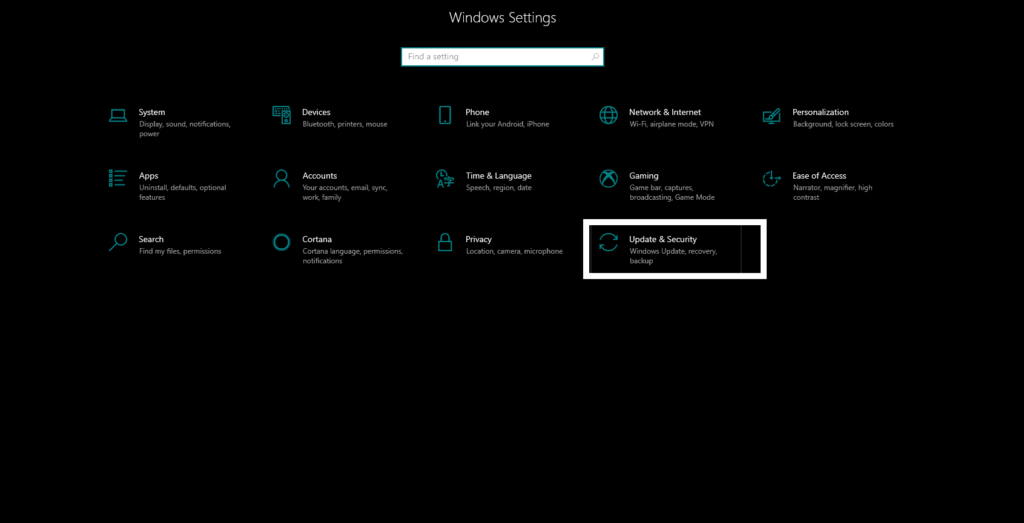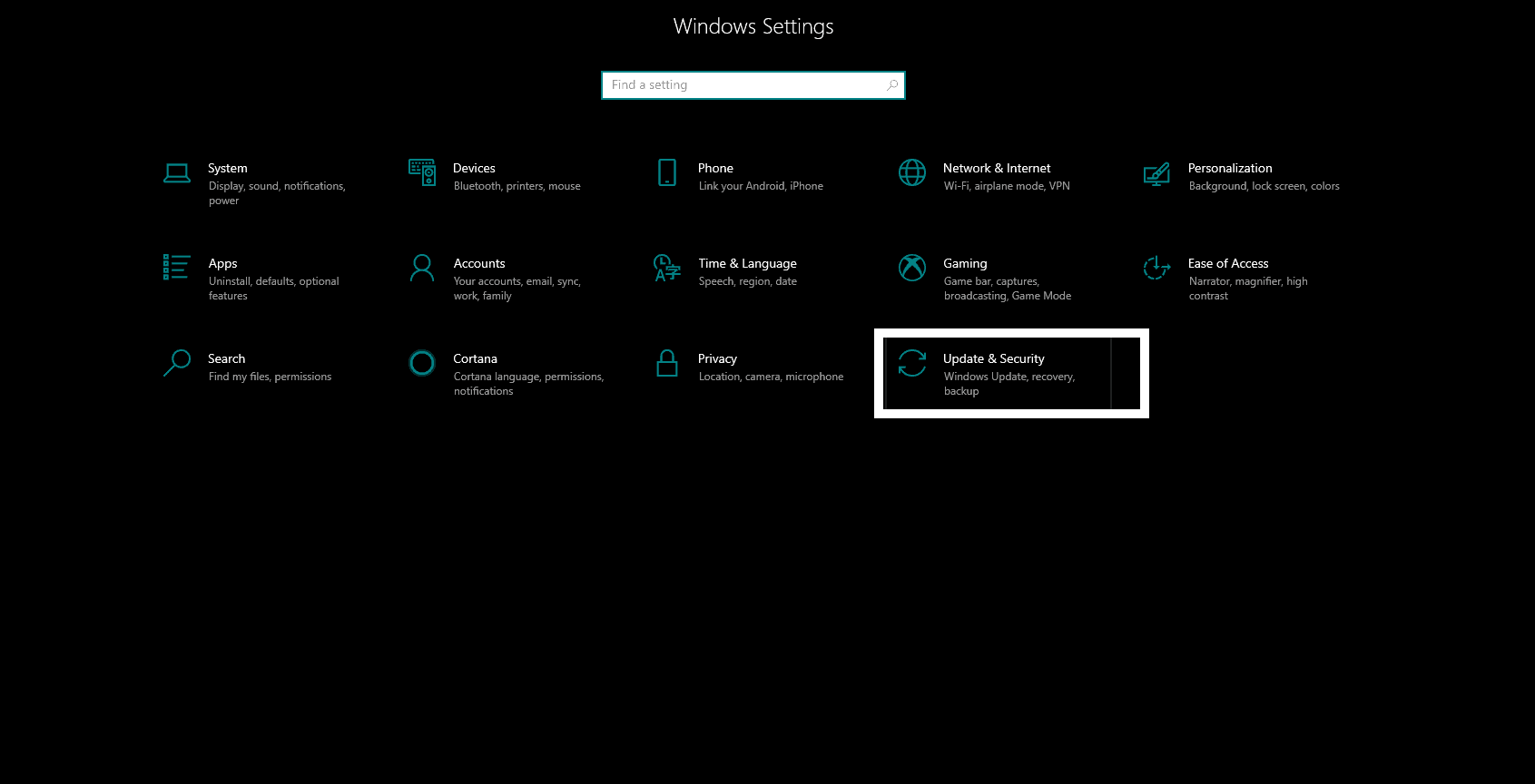 Then click on the tab "Windows Update" in the left pane and then click on the button "Check for Update" in the right pane.
Wait till the download and installation of the latest stable version Windows 10 are done.
Now try playing videos in your system again. If this fix did not get you any results, then move on to the final fix mentioned below.
Switch from GPU rendering to Software rendering:
By default, Windows uses GPU rendering for Video playback, and if there are any issues with your GPU's optimization, then this is a feature that you would want to change.
Click on the Windows search bar icon and search for "Control Panel."
In the results, you will see "Control Panel." Click on Open.
In the view by option at the top, set it to "Category" if it was set to something else in the first place.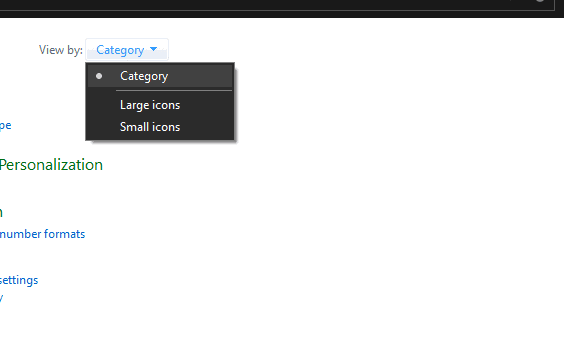 Click on "Network and Internet."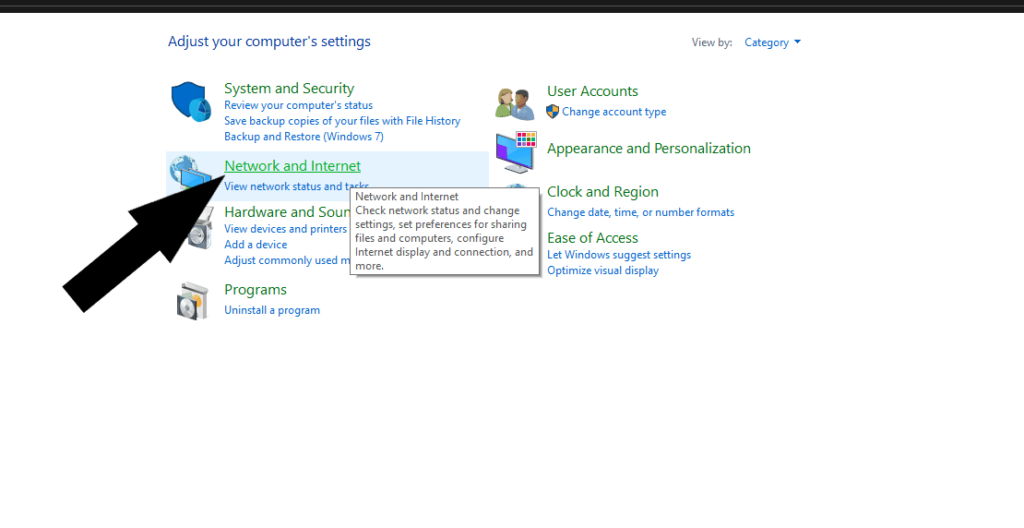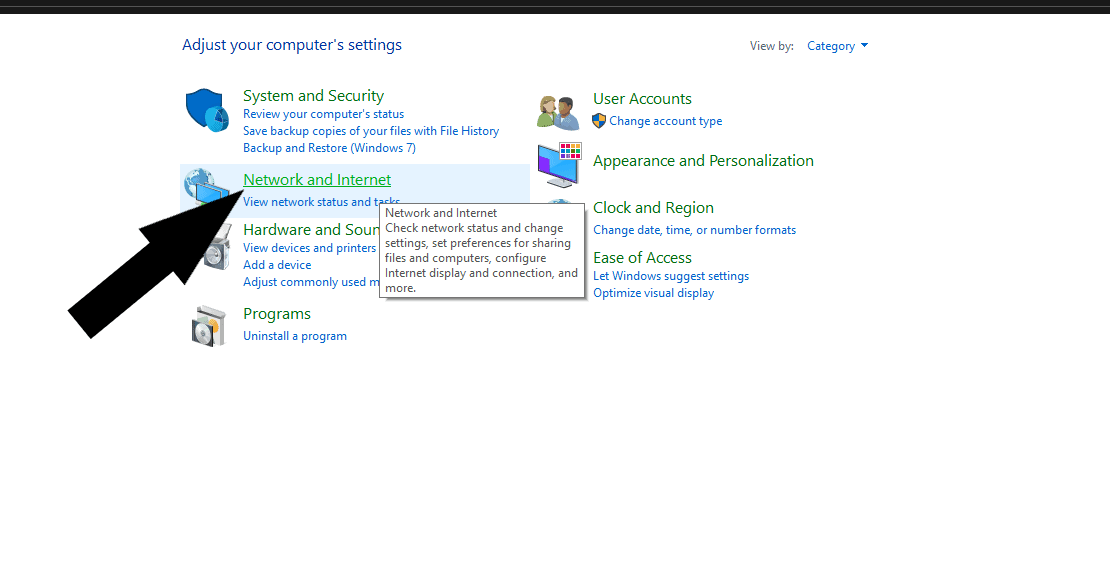 Click on "Internet Options."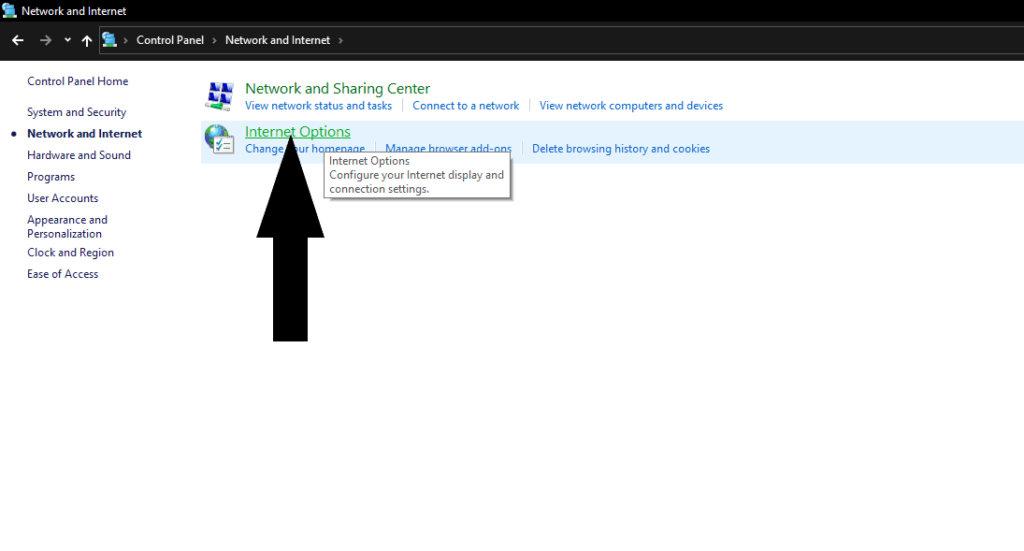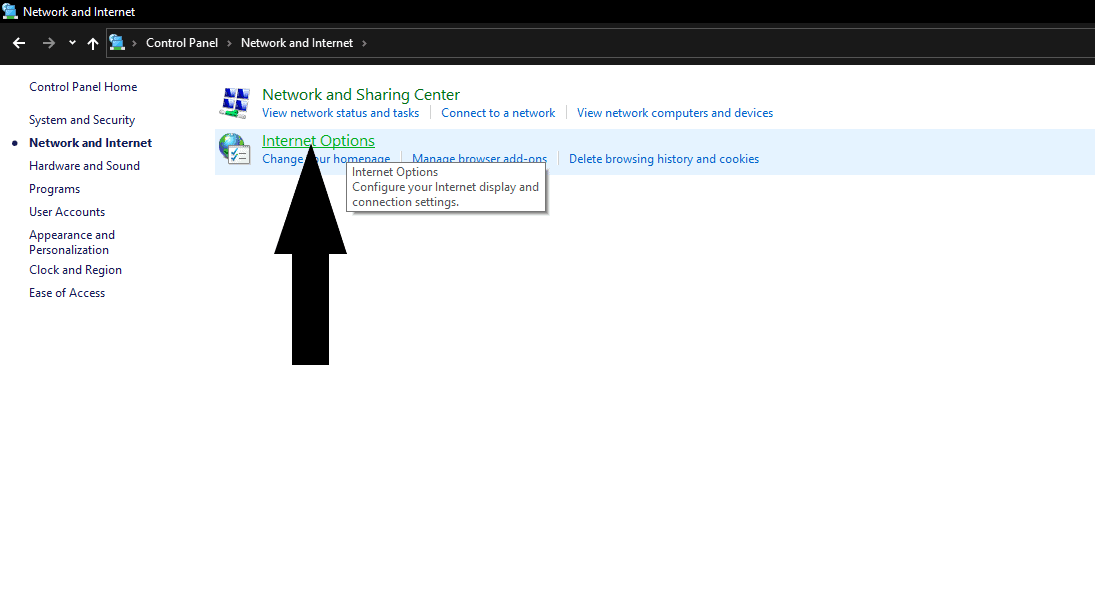 An Internet Properties window will open up now. Here, click on the Advanced tab.
Right at the top now, you will see the option "Accelerated Graphics."
Here there is an option "Use software rendering instead of GPU rendering" with a checkbox next to it. Check it.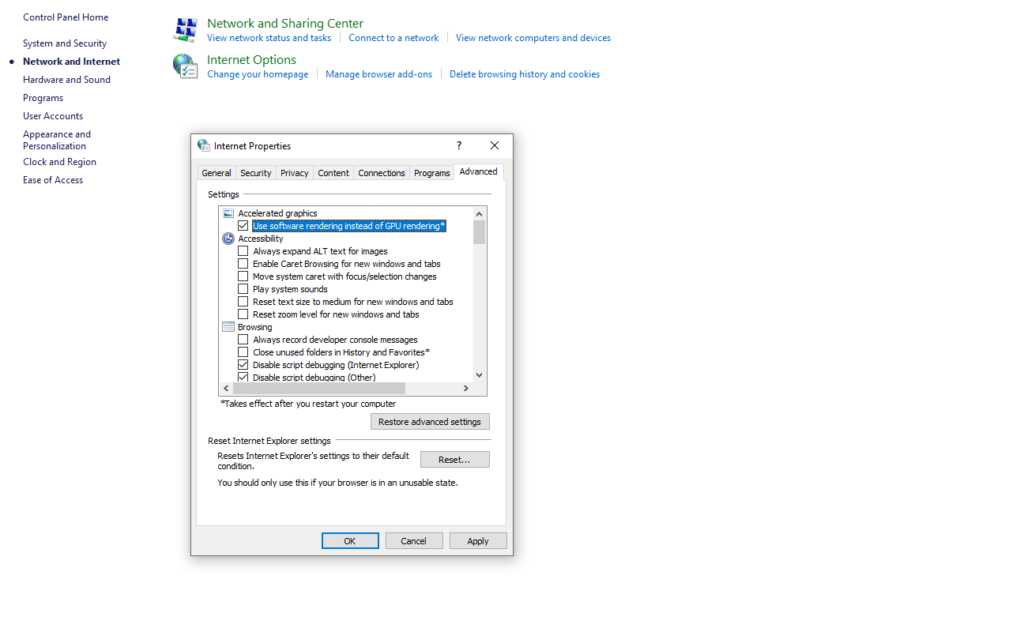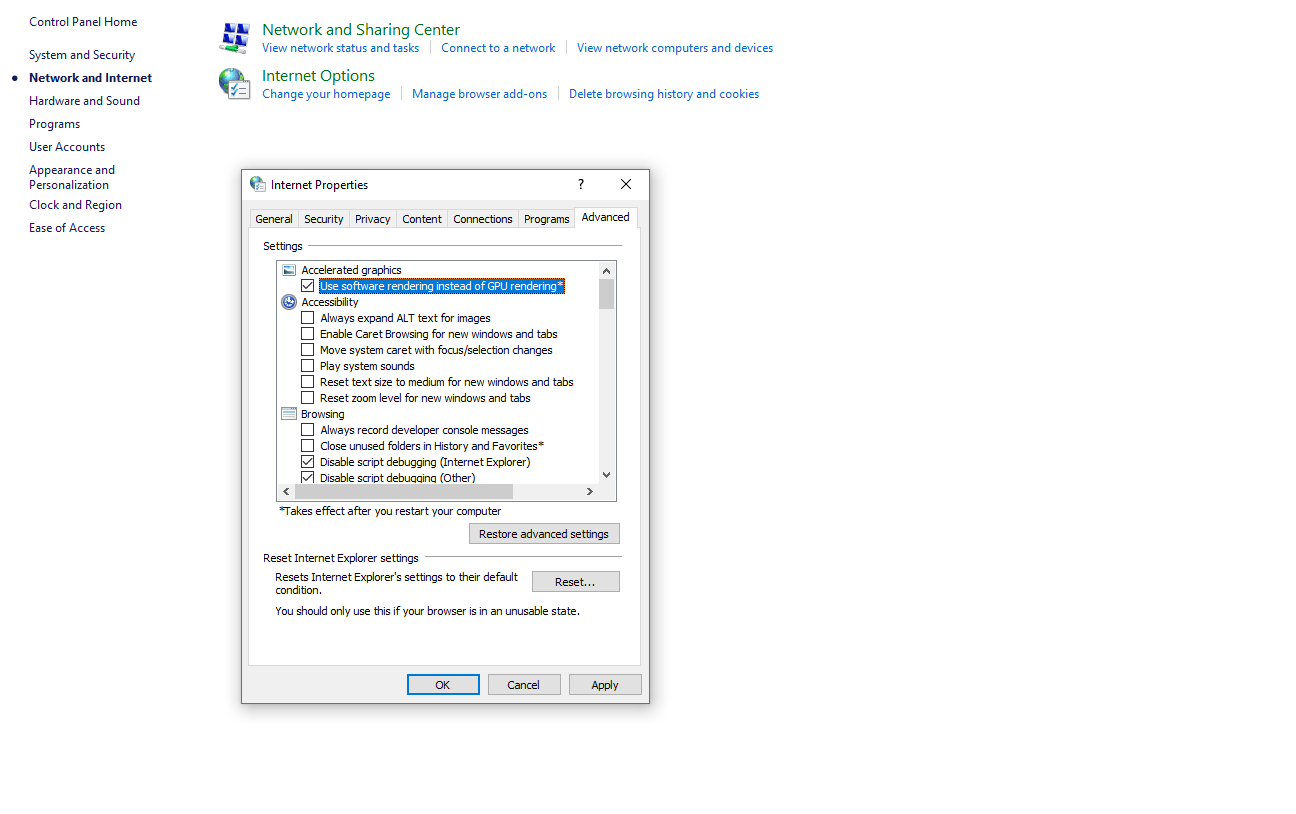 Now you should be able to stream videos online without any hiccups. Anyone of these fixes should resolve your video playback issue. But if none of them work, then Windows reinstallation might be the only option for your PC.
Now, if you are using a Sony VAIO system, then the reason behind your video playback issue could be the X-reality setting too. To turn it off, open up the VAIO control center app, and under the Image quality tab, you will find the X-reality for mobile setting turned on. So turn it off, and you should be able to play videos without any problems.
So that is how you can fix offline and online video playback issues with Windows 10. If you have any questions or queries about this guide, then comment down below, and we will get back to you. Also, check out our other articles on iPhone tips and tricks, Android tips and tricks, PC tips and tricks, and more useful information.