Overwatch 2 has few moments of calm. Voice lines are shorter, louder, and more frequent, and the action is closer, louder, and faster. The brief period of peace between selecting your character and the barriers opening up, letting you and your teammates out onto the battlefield, is a precious moment for contemplation. If you are having lag playing Overwatch 2, give ExitLag a try. This program helps to reduce lag and packet loss, ensuring you the best game route possible. You also can use their FPS boost feature to play Overwatch 2 in the best frames per second. Start your ExitLag free trial using this link.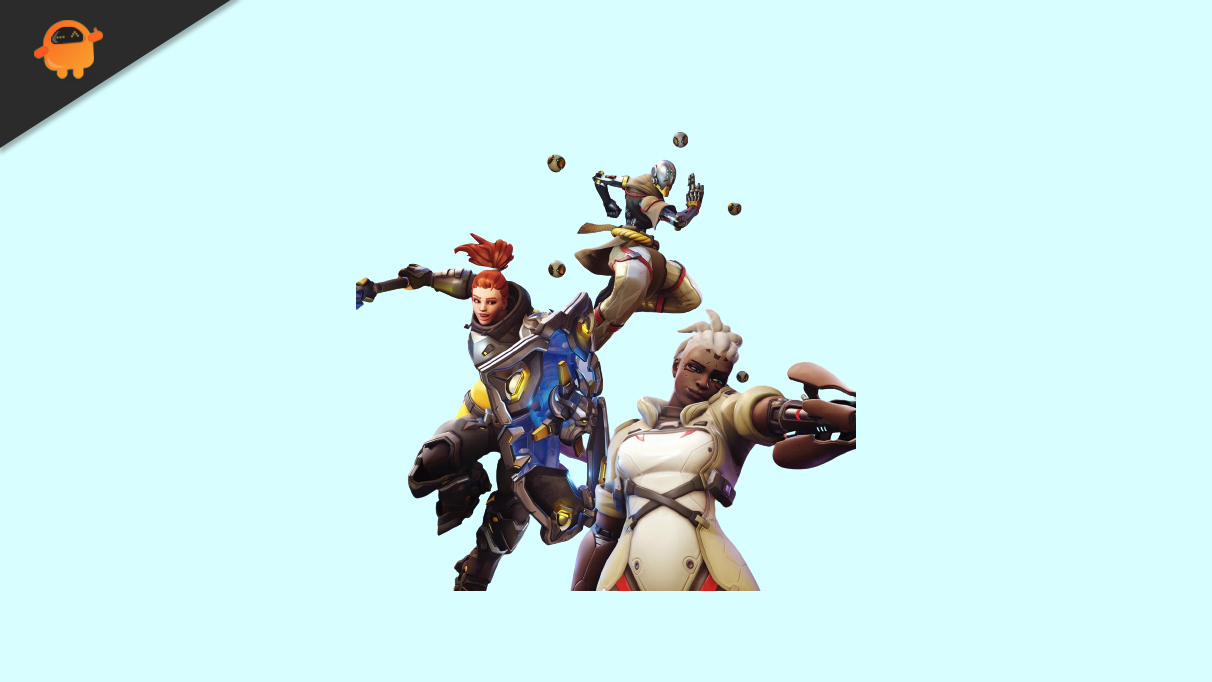 The Founder's Pack allows players to unlock all the old heroes, plus Sojourn, Junker Queen, and Kiriko, for players who previously played Overwatch 1. But, with a new game, new bugs are also there. Yes, many users find that the Overwatch 2 lags on their Windows PC.
However, the Overwatch 2 game generally starts lagging due to high ping issues. But anyway you do not have to worry as we have some fixes to this problem. Also, make sure to read the guide until the end because here we have mentioned an amazing app called LagoFast that you may want to know about if you want to fix Overwatch 2 Lag on PC issue. Therefore, let's get started with the guide.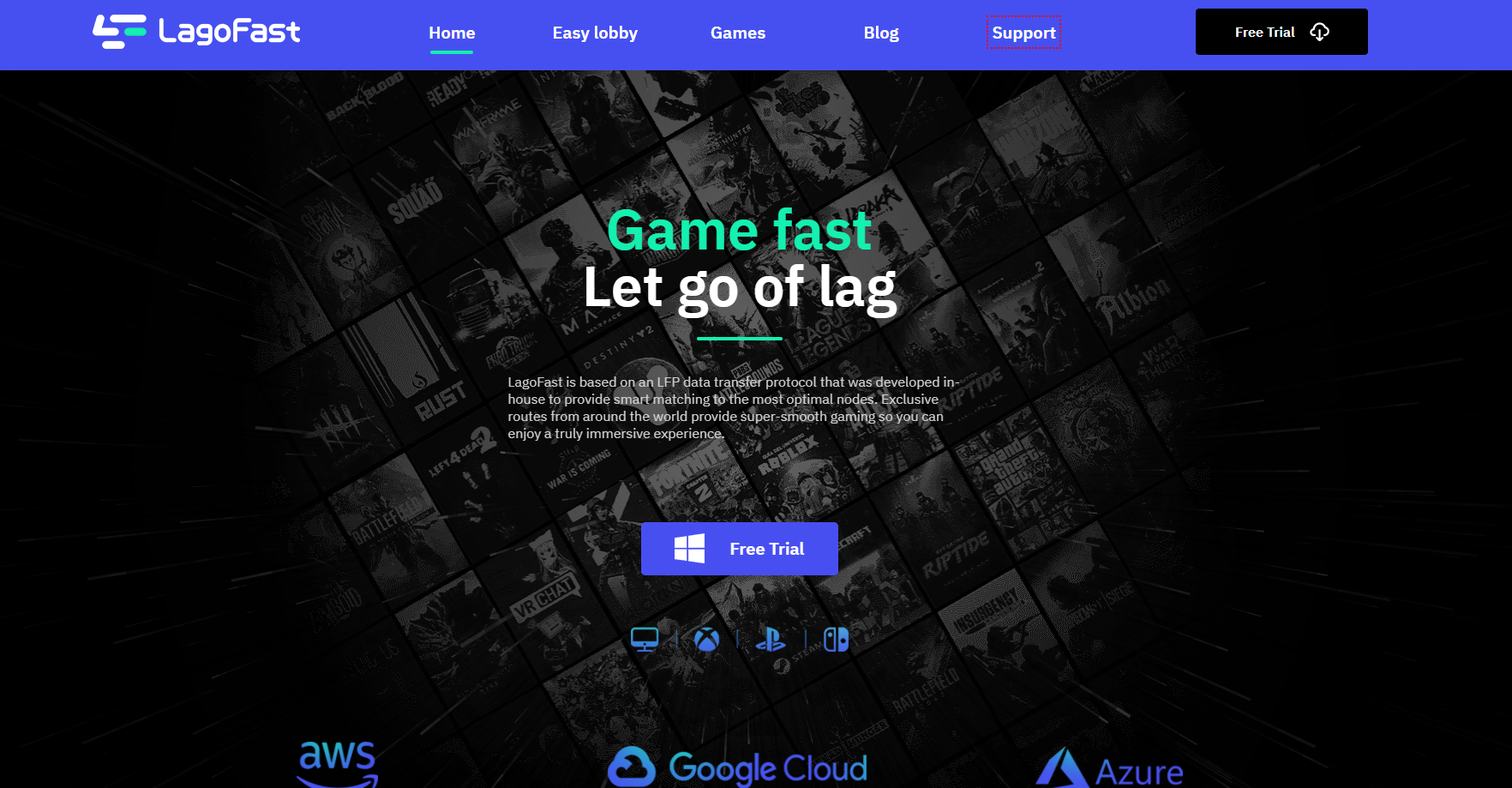 How To Fix the Overwatch 2 Lag Issue on Windows PC
Many fixes are available to help you fix the fps drop or high ping issue on your PC while playing the Overwatch 2 game. So, in case you are facing the Overwatch 2 lag problem, make sure to perform the fixes mentioned below:
Fix 1: Force Stop Overwatch and Reopen it
In order to diagnose FPS drops in the game, you must make sure they are not caused by a minor technical malfunction. It may be worthwhile to force stop and then reopen it to see if the drops disappear. Here's how to do it:
Press CTRL, ALT, and Delete simultaneously.

Click the

Task Manager

button.

At last, in the lower-left corner of the window, click on Overwatch 2 and then click End task. That's it. Now, open the game again and see if the problem is fixed.
Fix 2: Make Sure You Have a Stable Internet Connection
It is also possible for the FPS drop and stuttering to be caused by an unstable or slow Internet connection. If your Internet connection continues to be a problem after you try the first solution, then check your Internet connection.
Go to SpeedTest.net to do so.

Thereafter, click Go and wait for the test to finish.

Check your results against your plan. Try rebooting your router or modem if you're not getting the correct download and upload speeds. It may also be a good idea to contact your Internet Service Provider if the problem persists.
Fix 3: Use Third-Party Application LagoFast
There's a great application that has the potential for this kind of issue within a few clicks. If you've tried the above methods and you're still facing the Overwatch 2 lag issue, then make sure to give this software a try. Meanwhile, in case you have any doubt on your mind about whether this is safe for your device or not, make sure to continue to read this guide to know more about this Overwatch 2 lag reducer.
What Are The Needy Features of LagoFast?
Using the LFP data transfer protocol, LagoFast matches the most optimal nodes. With exclusive routes from around the world, you can experience a truly immersive gaming experience. In case you're interested in learning about more LagoFast benefits, let's go over them how to use LagoFast to fix Lag.
#1. Smart Routing & Precise Boosting
The real-time network diagnosis ensures lower pings and less Lag for all players by dynamically matching them to optimal nodes. It doesn't matter whether you are streaming videos, listening to music, or browsing any other form of online content with LagoFast; your experience will be smooth!
#2. Unique LFP Protocol
A market leader in implementing data transfer protocols in its eight years of experience, LagoFast has implemented dozens of protocols in the past eight years. The powerful compatibility, however, allows you to protect your entire gaming experience and your network from the trickiest of attacks.
#3. FPS Boost
They provide you with a systematic, one-click boost that will result in HD, super-smooth videos. Your specific requirements can be met through custom options to enhance the immersive gaming experience.
#4. Easy lobby
The matchmaking in Warzone takes the form of skill-based matchmaking (SBMM), which challenges players with a higher kill-to-death ratio (KDR). LagoFast, a powerful Warzone VPN, will help you achieve more kills and wins in easy lobby games.
Some Additional Features of LagoFast:
There is no other LFP protocol like this.

Precise boosting and smart routing.

Each player experiences lower ping and less Lag due to real-time network diagnosis and dynamic matching to optimal nodes.

Boosting the frame rate.

With LagoFast, you can access routes from around the world that are exclusively provided for you. Fast lanes are at your fingertips! Over 60 countries are covered by our server network, ensuring super-smooth gaming.

Exclusive routes and worldwide nodes.

Invest in a pay-per-minute plan (more economical).
How to Use LagoFast to Fix Overwatch 2 Lag Issue
Overwatch 2 lag reducers and boosters are essential for players experiencing high ping in Overwatch 2. LagoFast displays real-time Overwatch 2 lag when you want to check if it is high. Perhaps there is something wrong with your network connection if your Overwatch 2 ping is quite high.
Get

LagoFast

.

You can find Overwatch 2 in the Game Library.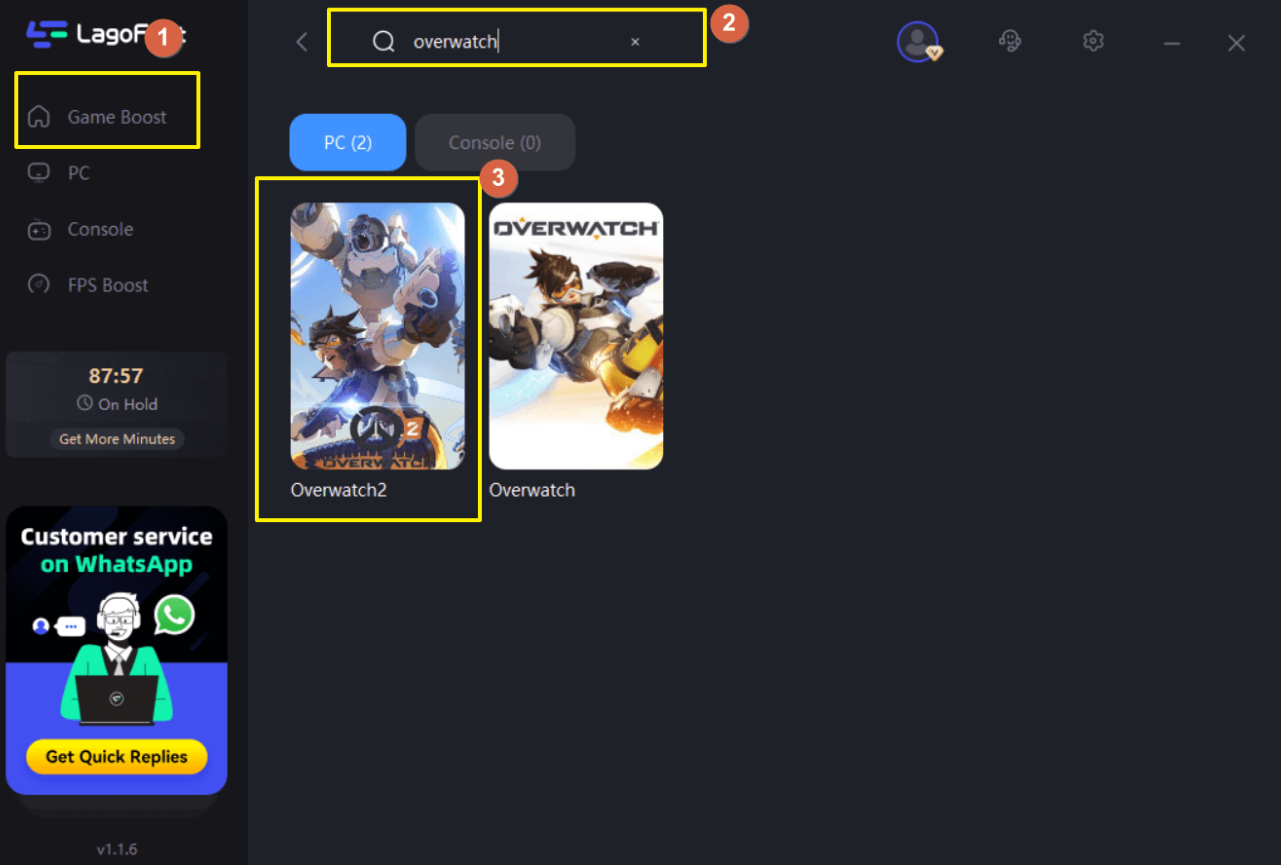 3.Select the server and node with the lowest ping.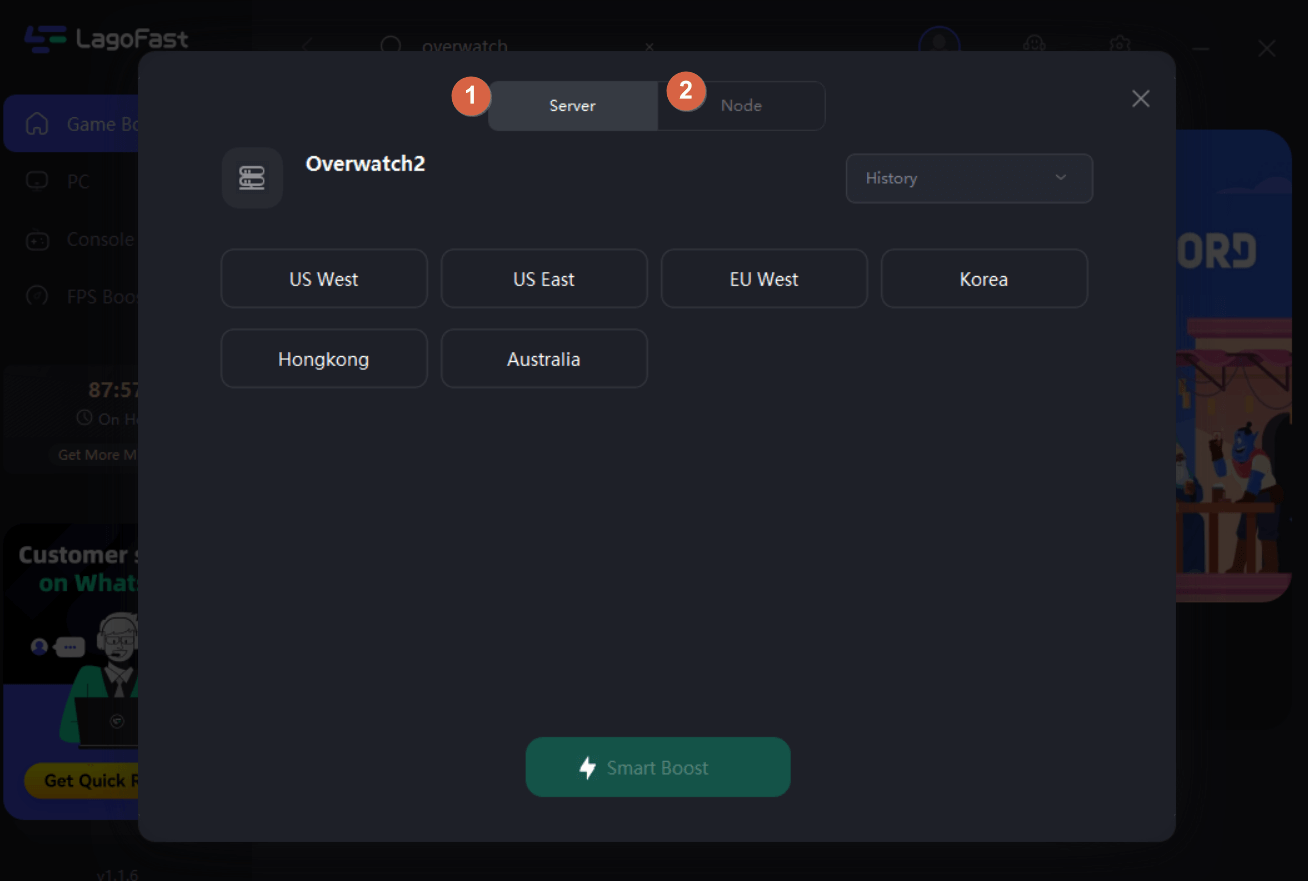 4.To boost, click the Boost button.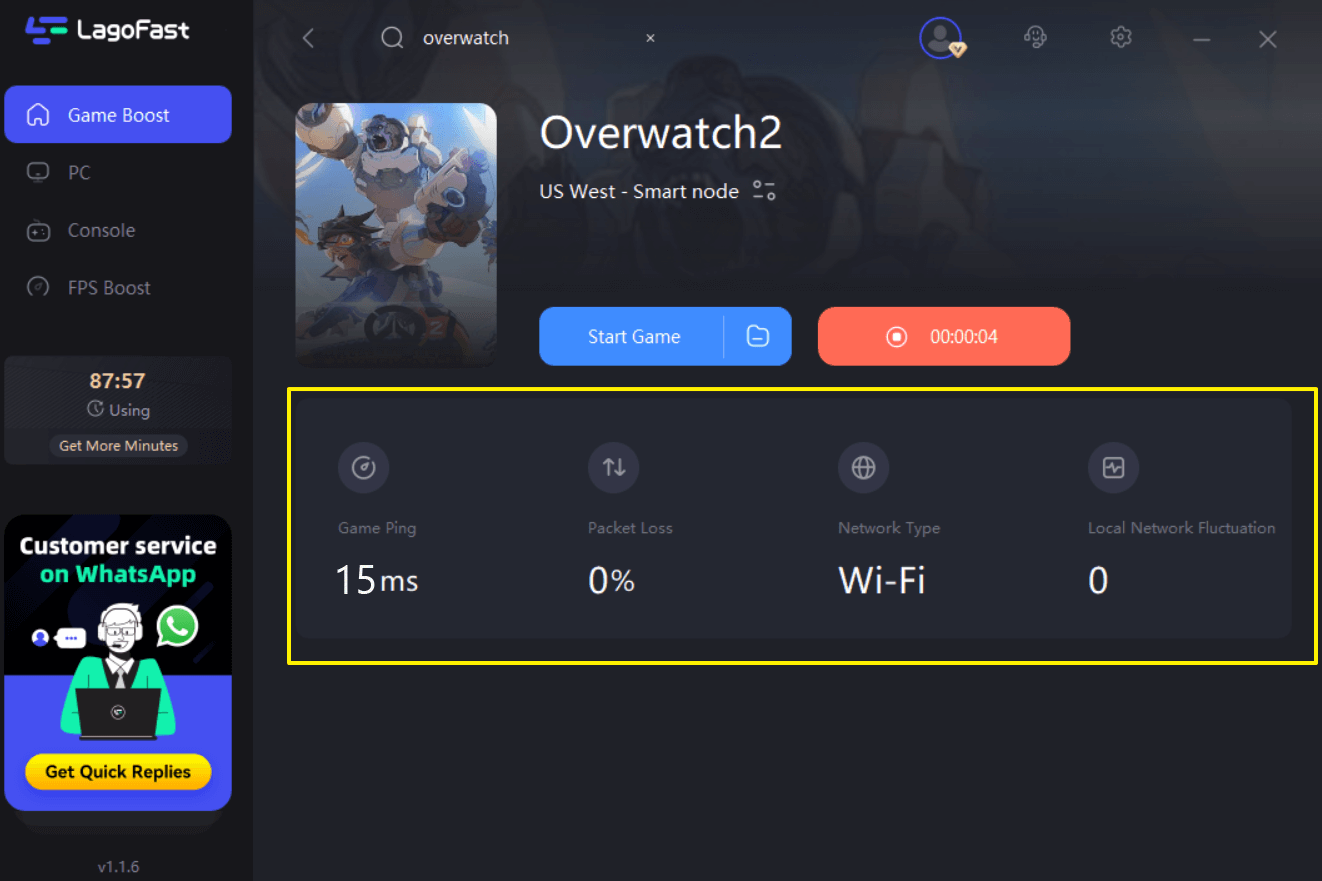 This tool displays your real-time packet loss rate and ping in real-time. You can manually adjust settings on LagoFast's FPS Boost tab to fix Overwatch 2 FPS drop issues. In order to achieve this:
Initially, on the left side of the desktop, select

FPS Boost

.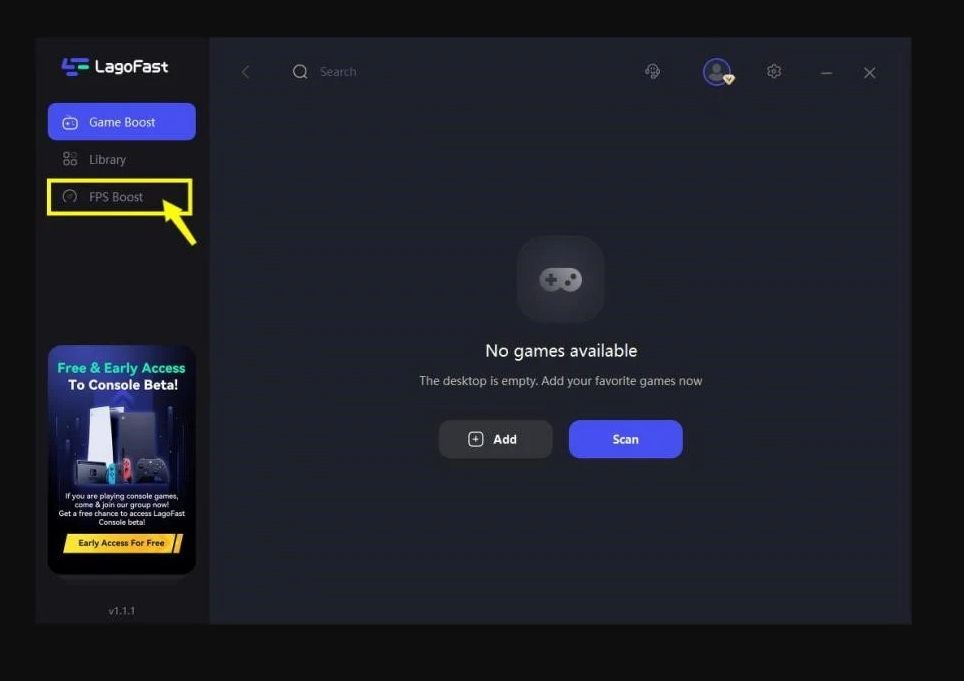 2.You can turn on/off Overwatch 2 FPS settings.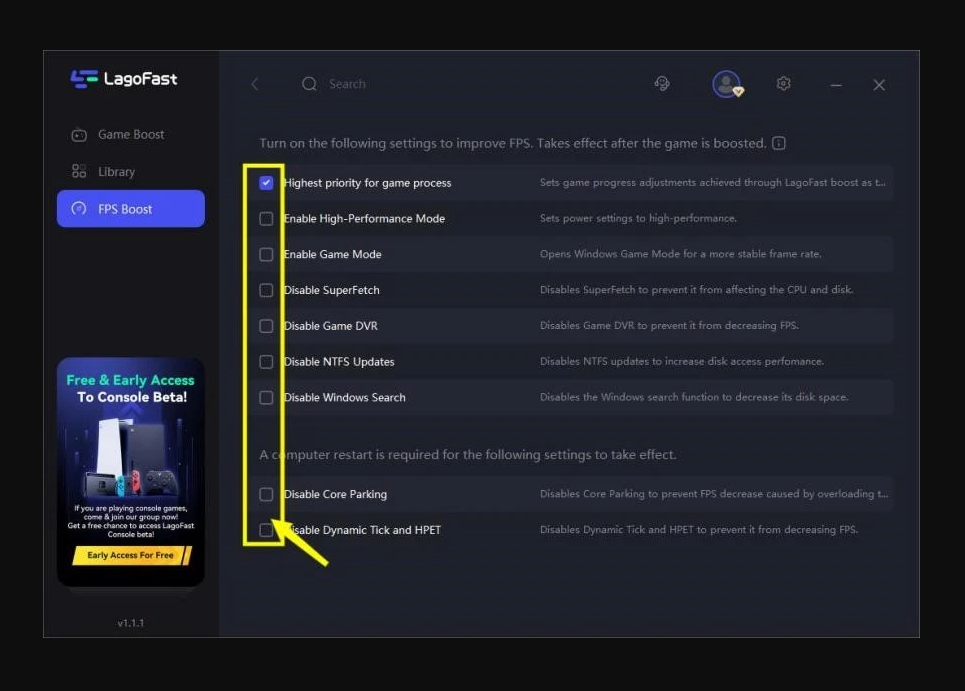 Why do lag spikes occur in Overwatch 2?
Poor hardware infrastructure, poor network connections, and excessive game settings can all cause lag spikes. Depending on your hardware conditions, you can adjust your game settings. If you have a lot of money, you can also have a powerful router and high-end hardware configuration.
However, the most challenging aspect for players may be optimizing their network connections. Whenever you experience high ping spikes, you must refresh your DNS and renew the IP address. Nevertheless, you might feel there is only a very limited impact.
It will be implemented automatically for you by a professional Overwatch 2 ping booster & enhancer, so you won't have to worry about the intrinsic problem of being able to connect to game servers. With its focus on games, top-of-the-line communication technology, and extensive experience, LagoFast is the perfect choice over VPNs.
Conclusion
So, that's all we have for you on how to fix the Overwatch 2 Lag on PC issue. Hopefully, this guide has been helpful to you. Meanwhile, for more info about the LagoFast, comment below and let us know.