The Chinese tech giant Huawei has launched two new Mate-series devices called Huawei Mate 30 and Mate 30 Pro. Both the devices come without GApps package out-of-the-box based on EMUI 10. Huawei has offered its own new app store for installing apps and games to the users. Even most of us know well that all the China variant Android devices don't come with any pre-installed Google apps or services. That's only because of the licensing issues with the Chinese Government and Google. Meanwhile, early this year, the US Government also has restricted Huawei for some reasons. Therefore, Huawei device users may experience some issues with the software update or the latest Android updates. But we have shared an easy guide in order to use Google Apps back again on Huawei/Honor devices running on EMUI 9.1 skin. Check out How to Install Google Apps on EMUI 9.1 Devices (Guide).
After Huawei got blacklisted in the US market and end of partnerships between other US-based tech companies, newly launched Huawei devices don't have access to Google apps. Therefore, users are facing so many issues with Google account. Because, if you're using an Android device and can't use Google apps and services then you will lack the better user experience. We have provided the GMS Installer package which will fix the issue and you will be back in track again.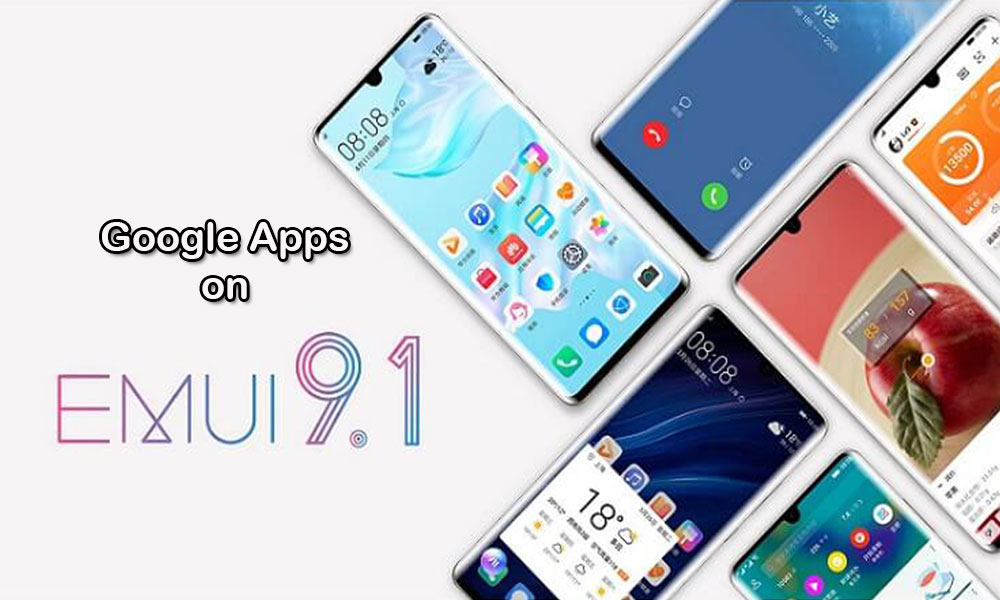 GApps on EMUI 9.0 / EMUI 9.1 Devices
As we already mentioned above that due to the issues with the US Government and Huawei, the latest Huawei EMUI 9.1 devices don't come with any pre-installed Google Apps or Google Services. Huawei provides its own app store in order to download and install apps and games. But if you want to use Google Play Services and Play Store on your device, check out the full article.
The 'GMS Installer Huawei' app is a third-party app which offers an installer package file to install Google Apps. It will ask you to accept the terms of service and conditions and ask for administrator permission as well. You will also need to provide Huawei ID from the app if you don't have a SIM card. Then follow the below steps properly and revert back the admin access in order to uninstall the installer.
Download Google Installer APK on EMUI 9.0 / 9.1
Steps to Install Google Apps on EMUI 9.1 Devices
First, you need to download the 'Google Installer APK' from the above link on your device.
Then install the APK file on your Huawei or Honor device running on EMUI 9.0 / EMUI 9.1 skin.
If you're installing the APK file on your device for the first time, then enable Unknown Sources option from the device Settings > Security.)
Now, accept the Media and Storage at first. Then you will have to give Administrator access to your device and other permissions as well.
You have to log in to your Huawei Account to activate the app.
Now, you will see plenty of the Google Play applications in the list.
Scroll down and tap on the blue button to install the Google Play apps and Play services on your device.
Next, go to the device Setting > Security > More Settings > Device Administrator and revoke the application access and then uninstall it as well. That's necessary.
Finally, open the Google Play Store and sign in with your Google account to enjoy all the Google Play Services and Google Apps.
You're done.
Hope this guide is helpful to you and you have successfully installed the Google Apps or GApps package on your EMUI 9.0 / EMUI 9.1 running Huawei or Honor devices.