There are good and bad situations that we have to face in our life. This is a part of it and no one can run away from it. But, this article brings you a great help or tip, whatever best suits you, to protect you from law enforcement that compels you to hand over your device and share all the personal data with the law. It is always advised to follow the law but, there might be some situations that might require the need to hand over your smartphone to the law. As much as this sound's scary, but the fact of the matter is, your smartphone contains all the personal information anyone can use against you to malign your life.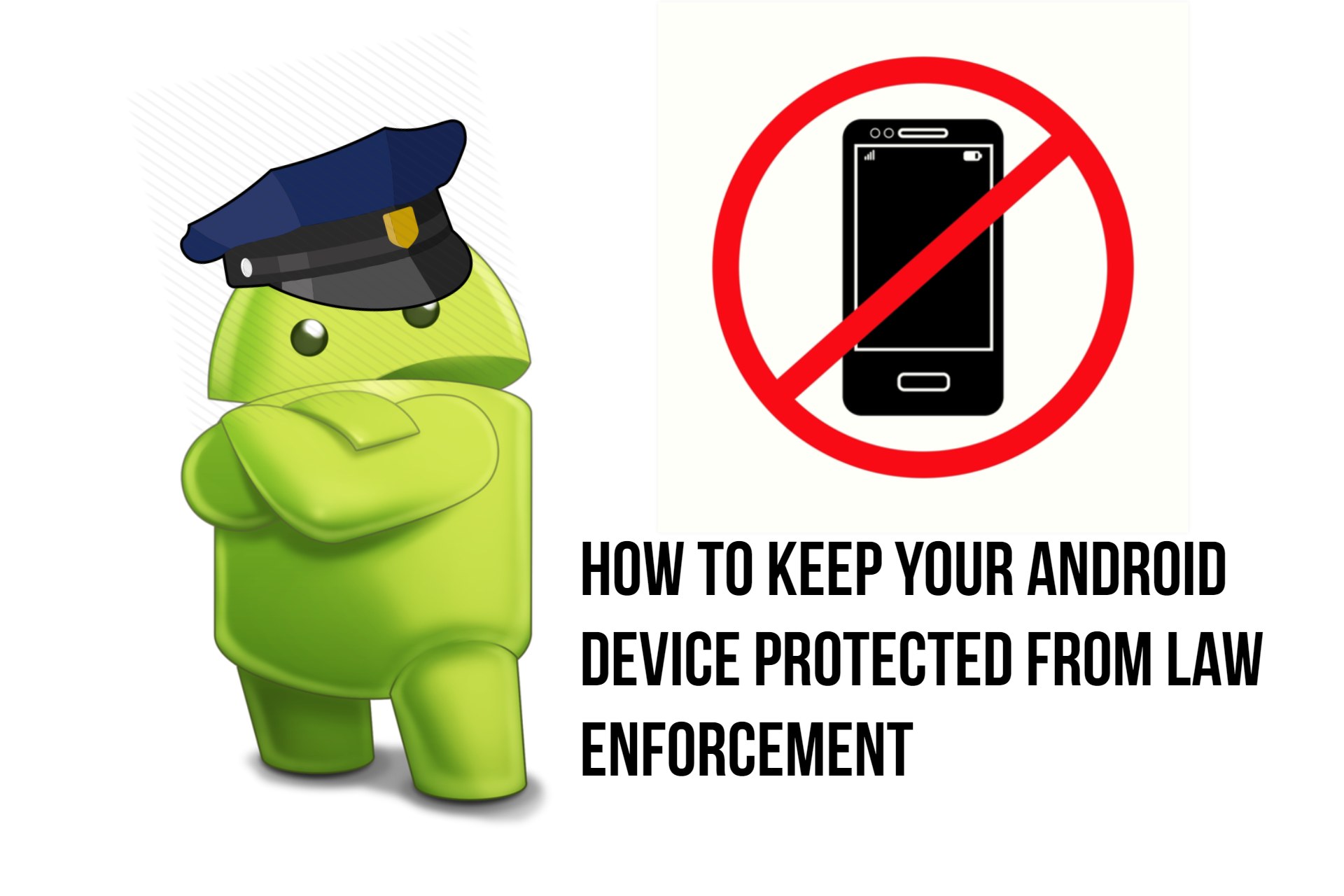 And, it is the invasion of privacy if someone even from the law asks you to hand over your smartphone, and moreover, search your personal data. However, there are certain circumstances under which your computer devices that include a smartphone, desktops/laptops, etc to be checked by authorized personnel. Detailed information about Section 69 of the IT Act 2000 in India is given below and it would not hurt anyone if you can go through the words written below as it is meant for your benefit only;
82 [ 69 Power to issue directions for interception or monitoring or decryption of any information through any computer resource.

Where the Central Government or a State Government or any of its officers specially authorised by the Central Government or the State Government, as the case may be, in this behalf may, if satisfied that it is necessary or expedient to do in the interest of the sovereignty or integrity of India, defence of India, security of the State, friendly relations with foreign States or public order or for preventing incitement to the commission of any cognizable offence relating to above or for investigation of any offence, it may, subject to the provisions of sub-section (2), for reasons to be recorded in writing, by order, direct any agency of the appropriate Government to intercept, monitor or decrypt or cause to be intercepted or monitored or decrypted any information generated, transmitted, received or stored in any computer resource.
The procedure and safeguards subject to which such interception or monitoring or decryption may be carried out, shall be such as may be prescribed.
The subscriber or intermediary or any person in-charge of the computer resource shall, when called upon by any agency referred to in sub-section (1), extend all facilities and technical assistance to-
(a) provide access to or secure access to the computer resource generating, transmitting, receiving or storing such information; or
(b) intercept, monitor, or decrypt the information, as the case may be; or
(c) provide information stored in computer resource.
The subscriber or intermediary or any person who fails to assist the agency referred to in sub-section (3) shall be punished with imprisonment for a term which may extend to seven years and shall also be liable to fine.]

Source: Indiakanoon.org

(Similarly, it is the violation of the Fourth and Fifth Amendments of any U.S. citizen when the police force you to unlock your phone with your fingerprint.)
How To Keep Your Android Device Protected From Law Enforcement
Here are some tips and methods through which you can protect your personal rights and use them if any such situation arises.
1. Disable Biometrics
This feature is available on the Android 9 Pie and Google has introduced this feature as "Lockdown Mode". However, you need to enable it manually as it won't get automatically enabled. I am using my Samsung Galaxy Note 9 to demonstrate this feature. You can check for the lockdown mode under security option of your smartphone or search it on Google for your device.
Open Settings on your device.
Scroll down and search for the Lock Screen menu.
Tap on Secure Lock Settings. You will be asked to enter your primary passcode. Enter it.
Toggle Show Lockdown option.
To activate Lockdown Mode at any instant, press and hold the power button and tap on Lockdown Mode.
2. Set a Strong Password
Carrying forward the step 1 is by using a strong password. The ultimate and best security protection you can have on your smartphone is by enabling the alphanumeric password on your device. We have seen very often that in some of the other way, the biometrics can be fooled and anyone can get in your device and steal your private info. It is strictly advised to use a strong combination of letters and numbers to form a password. Just for a fact, an 8-character password with no consecutive letters (or the use of common words or names) would take a computer over five months to crack. Moreover, if you increase this to 16 characters then the cracking of your password will take many years.
3. Disable the Smart Lock Feature
If you are out of those users, who are using the Smart Lock feature of Android for a faster unlocking experience, it is advised to disable it. Think it in this way that, as it has made unlocking faster and simpler for you so is for any other person including law enforcement. To disable all Smart Lock options, go to Settings >> Security >> Smart Lock, then choose each item individually and disable the toggle switch on the subsequent screen.
4. Hide Notifications
Not only this protects your data to be in front of the Law Enforcement, but it also protects you from those prying eyes who just want to interfere in your life and want a peep on your personal information. Hide all the notification or use secure passwords to protect your notifications from being read by anyone other than you.
5. Do Not Unlock Your Bootloader
Unlocking your bootloader draws and allows the Law Enforcement or any other person for the matter of fact to install a third-party Custom ROM on your device to bypass your device's lock and password. You need to keep your bootloader locked and if you have rooted your device lets say with Magisk, then it is a good practice to go back and re-lock the bootloader. Another custom recovery like TWRP offers you a password protected recovery menu which is good for people who use TWRP.
Conclusion
So, that's it from my side in this article. Hope you guys find this article informative and I again advise you to please go through and read the IT related laws of your country. This will not only educate you about your rights but also it will give you the power and an extra edge when you are in an adverse situation. Moreover, the above-mentioned method can be worth a million for those who most often come under such situation but for those who have a clean and pure heart and he/she thinks they have nothing to worry about then, this article might not impress you. However, do let us know in the comments below whether you found this article worth reading and informative.