Technology goes forward at a rapid pace, and recording videos is no exception. In 2023, screen recording is available on all sorts of devices and operating systems. From PCs and mobile phones to laptops and tablets, you can capture just about anything you want.
Some of the most popular uses for recording videos on PC and mobile devices include creating tutorial videos, capturing live streams and webinars, taking screenshots, capturing gameplay, and more. It helps to boost remote work productivity, increase engagement, and present complex topics in an easier-to-understand format.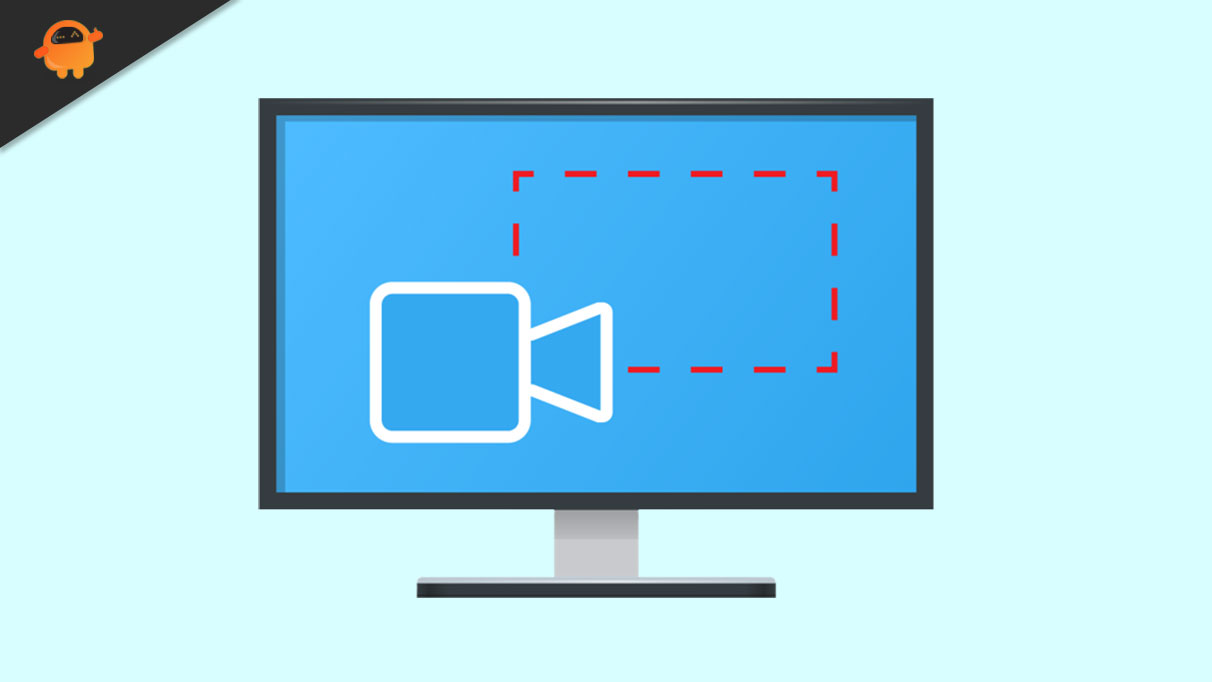 The traditional way is to use built-in screen recording tools within your operating system or device's settings. Although this option is free, most of these tools are limited in features and lack the ability to edit, add effects or text to your recordings, or export them in different file formats.
If you want more features and flexibility in creating recordings, investing in screen capture software is the way to go. These programs are designed for easy recording with options for advanced editing. Some programs even include live streaming capabilities as well.
For more advanced video recording capabilities, there is a rich variety of software and apps for both PC and mobile devices, and they offer a comprehensive list of features like scheduling tools, voiceovers, customizable annotations, on-screen drawing, and more. They also range from free, beginner-level software to high-end professional tools.
How to Record Videos on PC
Unlike macOS, not all versions of Windows come with a built-in screen recorder. You can do that only on Windows 7 or higher with the help of Xbox Game Bar or PowerPoint. However, if you're running an older version, the only option is to download a third-party screen recorder.
Note: Before deciding to use a higher Windows version (Windows 11, for example) check if your system meets the Windows 11 minimum requirements.
How to Record Screen with PowerPoint

Choose the

'Insert'

tab in the PowerPoint top bar

Select

'Screen Recording'

on the right side of the ribbon

On the pop-up window, select the recording area. To record the entire screen, press

Win+Shift+F

Hit

'Record'

to start recording and

'Stop'

to end it. You can also click

'Pause'

if you need a break

When you're finished, the video will be added to your PowerPoint presentation. Click on the video and choose the

'Trim'

option to remove any unnecessary part of the video. Pause the playback to adjust the start and end times

Finally, right-click the video and select

'Save Media As'

to save it as an MP4 or WMV file
Note: Sometimes you need to update Office 365 if it wasn't done automatically
How to Record Screen with Xbox GameBar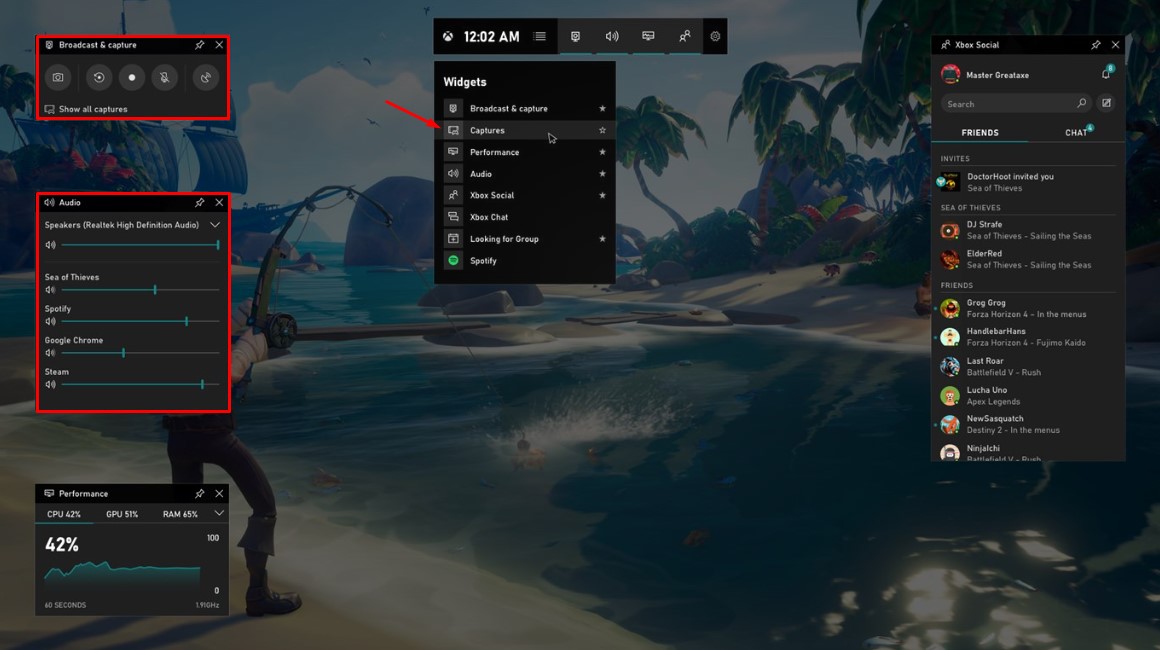 Start your game

Press the

Windows Key + G

to launch the Game Bar

In the Xbox Game Bar, click on the

'Widget Menu'

and choose

'Capture'

Select the recording area you want to capture and click

'Record'

or use

Win+Alt+R

hotkey. You can also record last 30 seconds of your game by pressing

Win+Alt+G

or adjust how many seconds / minutes you want

Click on the

'Stop'

icon when you're done or press

Win+Alt+R

once again. The recorded video will be saved in

Videos/Captures

folder on your computer marked as

[game name] [date] [time].mp4

To further edit your recordings, move to

Settings/Gaming/Captures

and select the necessary clip.
How to Record Screen Using Third-Party Software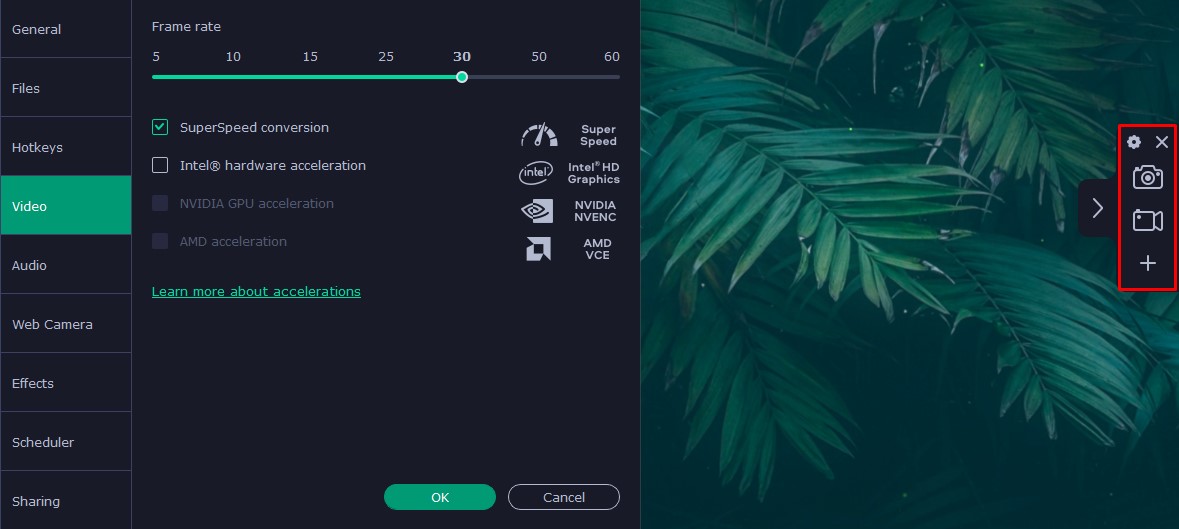 Search for a reliable

PC screen recorder

and download the program

Install it and launch the software. You may need to register an account or purchase a license, depending on the program you're using

Go to the

'Settings'

and customize the video quality, resolution, frame rate, etc.

Hit the

'Record'

button and adjust the recording area by selecting a preset or dragging the edges to customize the size

Click

'Stop'

to finish the recording and save it in your preferred video format. Most screen recorders allow you to export videos in popular formats like MP4, MOV, AVI, GIF, etc.
While using third-party screen recording software gives you much more control than other options, they often come at an additional cost to eliminate things like length limit, watermark, or ads, and ensure maximum quality with extra features. Some software may also require a bit of a learning curve before you become comfortable with its features.
Can I Record a Video on My Laptop?
Yes! If you're wondering 'how to record myself on my laptop', you can record videos using the same methods mentioned above.
Some other options for recording videos on laptops include Chromebook and MacBook. Both of these systems have their own set of built-in screen recorders: Chromebook comes with a Chrome OS screen capture option and MacBook has QuickTime Player.
How to Record Screen on Chromebook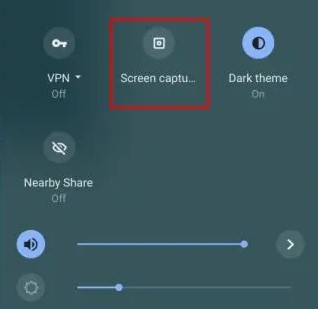 The

Shift+Ctrl+Show Windows

combination will open the Chromebook menu

At the bottom, pick the

'Screen Capture'

option

Select between recording a full screen, a specific area or a window and adjust your audio output and camera

In the bottom-right corner you can find the

'Stop'

button to cancel the recording
How to Record Screen on MacBook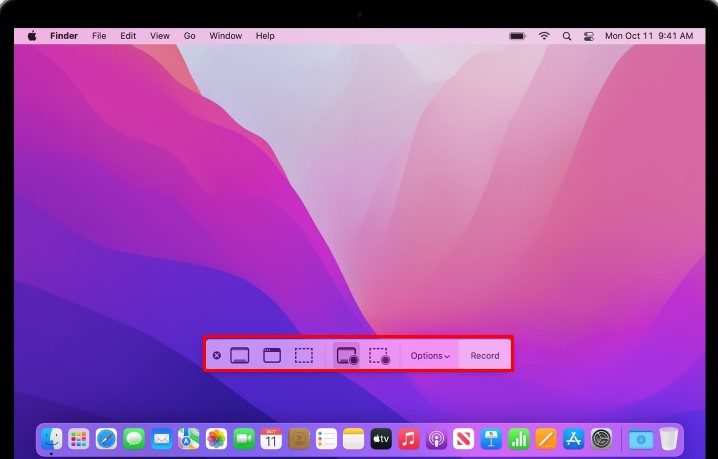 Launch QuickTime from the

'Applications'

folder

Use the menu bar at the top to select

'File'

>

'New Screen Recording'

or use the keyboard shortcut

Control-Command-N

From the drop-down menu, you pick whether you want to record your whole screen or a portion of it as well as adjust other settings like webcam, sound, and microphone

The

'Record'

button will start the recording. Hit the same button again when you're done

Your recording will appear in the QuickTime window. You can trim, split, rearrange, and rotate the video as you like

To save the clip, select

'File'

>

'Save'
Note: To record your browser on PC or Mac, you can use extensions and tools like one of the Loom alternatives.
How to Record Videos on Mobile Devices
All modern mobile devices (both iOS and Android devices) have a screen recorder pre-installed in their systems. However, this feature is unavailable on devices running a version lower than Android 11/iOS 11, so you will still need to use extra apps if you want to record your phone screen.
How to Record Screen on Android
Go to

'Advanced Features'

in the

'Settings'

of your device and choose

'Screenshots and screen recorder'

. Adjust the settings like video quality, sound, and webcam size (some versions don't have this option so head to point 2 of this section)

Move back to your home screen and open the

'Quick Settings'

menu by swiping down from the top

Tap the

'Screen Recorder'

icon to open the app. For the first time, you will have to give the app permission to record screen activity as well as capture sounds, microphone, and camera

Tap the red

'Record'

icon to start recording (on some devices, the recording will start immediately)

Modern versions have an option to draw on the screen while recording. To access this feature, choose the color and tap the

'Pen'

icon on the pop-up window

Tap the

'Pause'

or square

'Stop'

icon to suspend or end the process

Android automatically saves your videos in the

'Gallery'

app
How to Record Screen on iPhone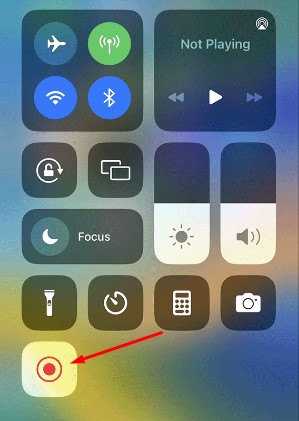 Open the

'Control Center'

from the

'Settings'

Select

'Customize Controls'

and tap the

'+'

sign next to the

'Screen Recording'

option to enable it

Swipe down from the top of the screen to open the

'Control Panel'

Tap the

'Screen Recording'

icon and wait a 3-second countdown for the recording to start. If you want to quickly enable/disable microphone, long-press the icon. You can also choose where you want to share your video: Facebook, TikTok, Instagram or any other apps you have installed

Tap the red glowing icon at the top to stop the recording or the same looking icon in the

'Control Panel'

Your video will appear in the

'Photos'

or your chosen app. Thereafter, you can trim, crop, rotate or mirror your video. You can also apply color filters and available presets for the desired look
Note: If you're not satisfied with a built-in recorder, there are plenty of options available specifically for iPhone, like Record It!.
Conclusion
These are the basics of recording your screen on various devices. Overall, the process is relatively easy and takes just a few simple steps. Depending on the device and screen capture tool, you have additional options to customize the process so feel free to experiment with different settings to get the most out of your videos. Have fun recording!