Office 365 is a subscription-based service offered by Microsoft. It is also known as Microsoft 365. Office 365 is a collection of apps that includes Microsoft Word, Microsoft Excel, Microsoft PowerPoint, Outlook, OneDrive, and more.
Whether we are in schools, colleges, or working in some company, at least one of the Office 365 apps will do some job for you. The best thing is that you can continue using Office 365 on any device as your work is saved on the cloud. You must have the latest version installed for Office 365 to work best on your Windows 10 or 11 laptop. In this blog post, we'll be looking at various ways how to update Office 365 in Windows 10 or 11.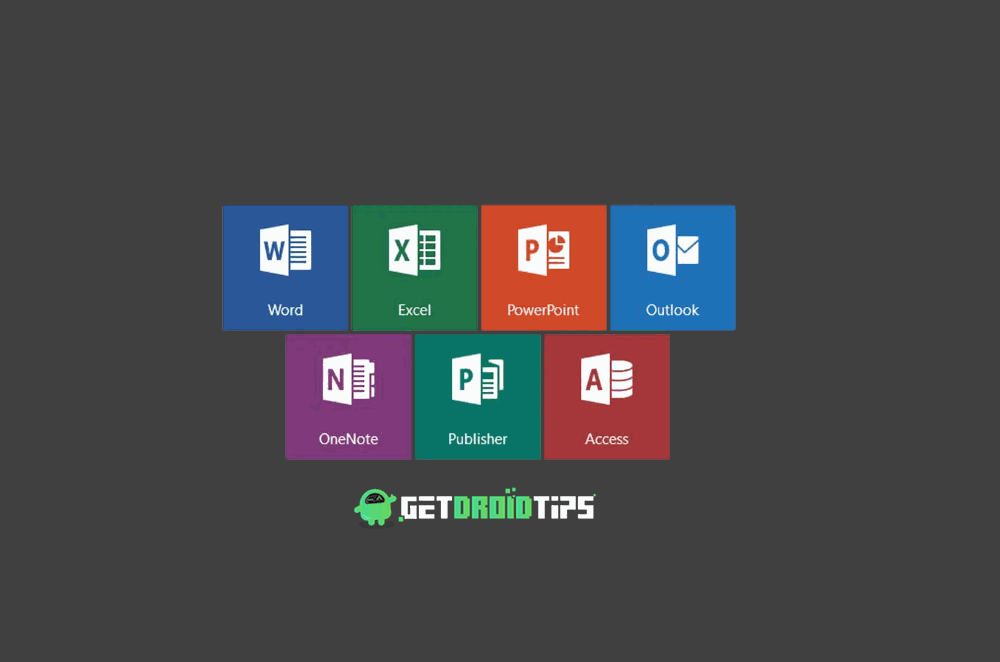 By default, Windows enables automatic updates for Office 365. But sometimes the newer version does not install automatically due to some system glitch or other problem. In such a case, you'll have to manually update Office 365 to work seamlessly on office apps. Not just performance improvements, the new updates also fixes critical issues or bugs. Not updating the Office 365 apps can become a headache for you later. Hence, we recommend keeping the latest version of all Office 365 apps.
Here's How to Update Office 365 in Windows 11/10
Solution 1: Use Windows Update to Keep Office 365 Updated
There's a quick way to install the latest version for all Office 365 apps such as Microsoft Excel, PowerPoint, Word, etc using the Windows Update feature. You may have already used this feature to install new updates to Windows, but it can also help you keep Office 365 updated.
Here are the steps:
In the search box, type

Settings

and press the Enter button.

In the Settings app, click on

Windows Update

.

Tap on

Advanced options

.

Turn on the toggle next to

Receive updates to other Microsoft products

.
After you have turned on this option, Windows will keep checking for a new version of Microsoft Office. It will be installed along with other Windows updates. To check if there's any new version available for Office 365, go to the Windows Update settings and click on Check for updates.
Solution 2: Enable Automatic Updates for Office 365 Apps
You need to make sure all Office 365 apps have the automatic update option enabled. Although it is enabled by default, double-checking is always a good thing. To check if automatic updates are enabled, open any Office 365 apps. Let's say Microsoft Word. In that app, tap on the More button present in the left side menu and click on Account. Under the Office Updates, you'll see the statement "Updates are automatically downloaded and installed". If it's not there, it means that automatic updates are not enabled. To enable it, tap on Update Options and select Enable Updates.
Solution 3: Manually Update Microsoft Excel
If you couldn't enable the automatic update option or if the newer version of Office 365 apps is not installed, you can manually update them.
Here's how to manually update Microsoft Excel:
Open the

Microsoft Excel

app.

From the left-side menu, tap on

Account

.

Click on

Update Options

and select

Update Now

. Windows will start looking for new updates. If a new version is available, you'll get to option to install it. Otherwise, you'll see a message "You're up to date!".
Solution 4: Manually Update Microsoft Word
Open the

Word

app on your computer.

Tap on

Account

which is present in the left-side menu.

Click on

Update Options

.

Select

Update Now

and Windows will look for the latest version.
Solution 5: Manually Update Microsoft PowerPoint
Like you updated Microsoft Excel and Word, you can manually update PowerPoint too.
Here are the steps:
Open the

PowerPoint

app.

Tap on

Account

from the left-side menu.

Click

Update Options

and select

Update Now

.
Similarly, you can manually update other Office 365 apps too.
Found this guide useful? why not share it with others. Let us know which is your favorite Office 365 app? How often do you use Office 365 apps? Shoot your thoughts in the comments below.