With the Magic Keyboard, you can use a wireless device for office and productivity. Despite the scissor switches that provide a quiet and comfortable typing experience, backlighting and programmable keys are not included. With its sleek, minimalist design, this device is perfect for those seeking a wireless, sleek setup, but it is not fully compatible with Windows or Linux because some keys are not functional.
In addition to the compact 75% model we purchased, a full-size model with a numeric keypad is also available. However, the overall performance of the full-size variant is expected to remain the same. But, for some users, the Apple Magic Keyboard is not showing up in Windows 10 / 11. That's the reason why we are here. In this article, we have explained some fixes that will help you to resolve this problem: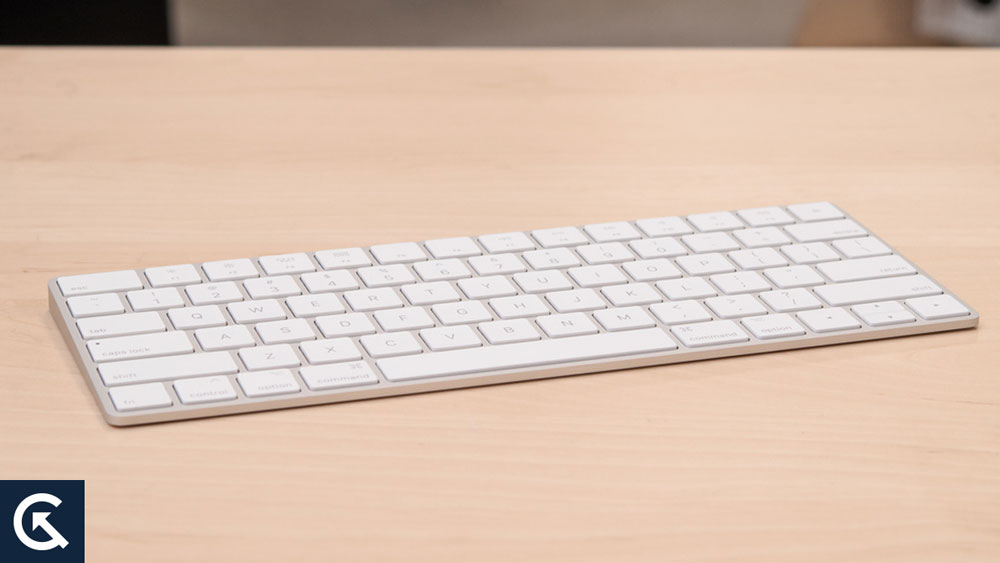 How to Fix Apple Magic Keyboard Not Showing Up in Windows 10 / 11
Here are some ways to resolve Apple Magic Keyboard not showing up problems under Windows 10/ 11. View all possible solutions in the table below and choose which option works best for you.
Fix 1: Turn on/off Airplane Mode
You may need to turn on Airplane mode and turn it off again to resolve the Apple Magic Keyboard is not showing up issue on your Windows 11 PC. After that, all the radio devices on your device will be disabled and then enabled, including Bluetooth, WiFi, etc. You can do it by following these steps.
To open the Action Center, press the Windows 11 keyboard shortcut "

Windows + A

." You can toggle between "

Flight mode

" and "

Airplane mode

" here. You will be unable to use Bluetooth after it has been disabled.

Once it has been turned off for a few seconds, turn it back on. After that, check to see if Bluetooth is enabled on your Windows 11 computer, and then see if it allows you to connect your wireless device.
Fix 2: Make Sure Bluetooth is Discoverable
Now you may be having issues setting up your Phone on your Windows 11 computer even though Bluetooth is enabled. You may find that this is happening because the status of your PC is not set as "Discoverable," and other devices are unable to see it. It won't be possible for other devices to connect to your Windows 11 PC if it isn't discoverable. You can fix that by following these guidelines:
Initially, using this simple process, you'll be able to fix Apple Magic Keyboard not showing up issues on your Windows 11 PC in a jiffy.

From the left-hand sidebar of Windows settings, select "

Bluetooth & devices

." In the right pane, toggle "

Bluetooth (Discoverable as "DESKTOP-NAME")

."
Fix 3: Repair The Keyboard
Connect to your device in the Settings menu with a wireless keyboard, and make sure Bluetooth is enabled. It is possible to repair a connection by manually disconnecting and reconnecting your device.
The process is simple: To do this, open the Settings menu (via Start) and select Bluetooth & devices. First, make sure Bluetooth is enabled. Try pairing again if it's already paired, but Windows doesn't recognize the keyboard.
To do this, click Add device, then follow the on-screen instructions. Some keyboards require a separate wireless dongle from the company in order to operate. Make sure that the device is connected and that the necessary drivers and software are updated if you are having trouble connecting.
Fix 4: Restart Your PC
Restarting your PC might also be a good option if your keyboard appears to be hooked up properly. It is a simple troubleshooting step to restart a PC in order to solve a variety of PC problems. It is likely that when Windows is restarted, it will "rediscover" the USB port and install the correct keyboard drivers. It should be the same for wireless keyboards as well. The process can be completed by right-clicking on the Start button and selecting Shut down or sign out > Restart.
Fix 5: Manage Keyboard Drivers
It's worth checking the keyboard's drivers depending on the device. It is necessary to install third-party manufacturer drivers on some advanced keyboards in order for them to function correctly. There are times when drivers can be faulty (or not installed), even on basic keyboards.
Select Device Manager from the menu after right-clicking the Start menu (or pressing the Windows + X on the keyboard). Upon opening Device Manager, scroll down and expand the Keyboard section. In order to check if there are any updates for the keyboard, right-click it and select Update driver.
The only way to fix this is to force Windows to reinstall the driver for your device (and reset your keyboard) if no updates are found. Choose Uninstall from the menu when you right-click your keyboard. Complete the uninstall process by following the instructions and reboot your computer afterward. Once your PC restarts, Windows should reinstall the keyboard driver automatically.
Fix 6: Troubleshoot Using Manufacturer Software
It may be necessary to install custom drivers or software if your keyboard has additional keys or controls. Software like this is often packaged with troubleshooting tools to assist you in solving problems. It's possible to update drivers using the manufacturer app if you're missing them, for instance.
Likewise, we provide step-by-step instructions for how to resolve Apple Magic Keyboard is not showing up issues. Check your manufacturer's website for more information about these features since availability will vary by manufacturer. To troubleshoot, run any available troubleshooting tools after checking that your keyboard software is up-to-date, and making sure any settings are accurate.
Fix 7: Check The Battery
Dead batteries are one of the most common reasons why the Apple Magic Keyboard doesn't show up. It may be due to low or dead batteries that the Magic Trackpad cannot detect clicks, causing the "not showing" issue. In order to determine if there is an underlying issue, it is highly recommended that you check the Magic Keyboard's battery level.
Users can check the battery status of their Magic keyboard by selecting the Bluetooth icon in the menu bar and selecting their trackpad. If the batteries are low, users can replace the battery or charge the Magic keyboard to resolve the issue. Nevertheless, if the battery is low, it is possible to replace it using these steps:
If you press the power button, the Magic Keyboard will turn off.

Turn the Magic Keyboard over and slide the battery cover off.

Once the old batteries have been removed, replace them with new ones.

You need to slide the battery cover backward to replace it.

Once the Magic Keyboard is activated, try clicking again.
If you don't see any clicks, even with a full battery, try connecting your Magic Trackpad with a Lightning to USB cable to your Mac. In the menu bar, the battery icon shows how much power the Magic keyboard has when connected to a Mac.
Also Read: Fix: Apple Magic Keyboard Not Connecting to Windows 10,11
So, that's how to fix the Apple Magic Keyboard that is not showing up problems under Windows 10/ 11. We hope that this guide has helped you. Furthermore, in case you need more info, comment below and let us know.