If you are the owner of the Nokia 8.1 and are looking for a method on how to unlock the bootloader then, you are at the right place. In this post, we will guide you on how to unlock bootloader on Nokia 8.1. Similar, to other smartphones, Nokia 8.1 device comes with a locked bootloader. Moreover, if you are new to rooting, then you must understand that first, you need to unlock the bootloader of the device and then install a custom recovery like TWRP to root the device.
Also, rooting allows the user to go ahead and install restricted apps, mod apps, install custom OS like Lineage OS, etc on the device. Note that the unlocking of the bootloader will void the warranty of your device. So, it is better to allow the warranty period to get over and then unlock it. However, if you do not want to wait then, you can follow this guide on how to unlock bootloader on Nokia 8.1. So without any further ado, let us get straight into the article itself: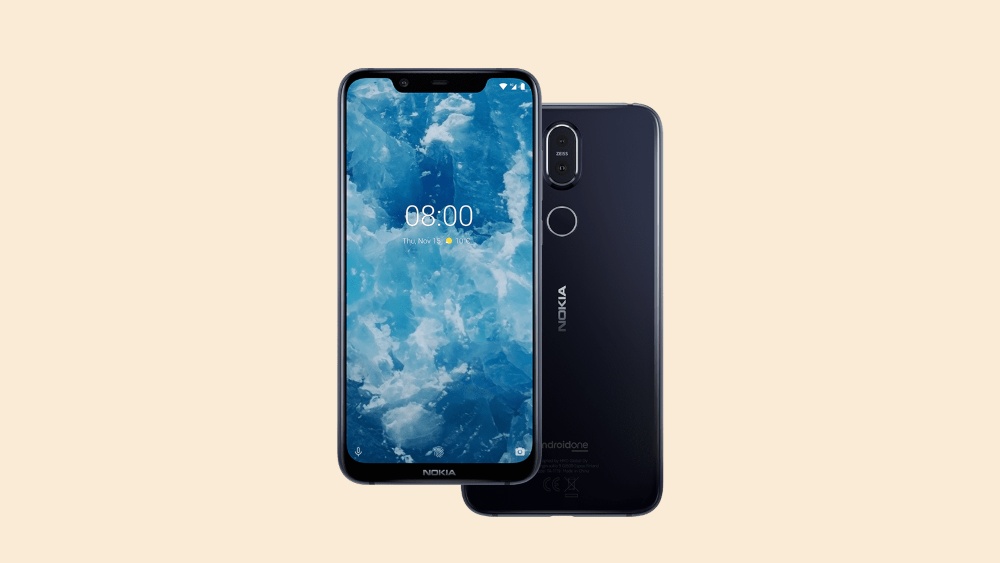 How to unlock bootloader on Nokia 8.1 aka X7
Disclaimer
According to an HMD Global spokesperson, the "OEM unlocking" under Developer Options will soon be removed via a maintenance update in order to avoid users rooting and voiding their device's warranty. So, hurry before the update blocks rooting and unlocking of bootloader.
Before we begin the unlocking of the bootloader on Nokia 8.1 aka X7, let us take a deep look at what is a bootloader and what advantages or disadvantages you get, once you unlock it;
What is Bootloader?
A bootloader is a program that is the first thing that boots up in your device whenever you turn ON your device. It commands the device to run the appropriate programs in order to run smoothly and provide better performance. Moreover, the bootloader is stored away from the reach of the user and is stored at a stable memory so that the user could not hamper the files. However, there are methods and ways via which you can safely unlock the bootloader of the device and go ahead with flashing a custom recovery to root your device. But, you should make sure to follow a reliable guide and follow the steps correctly in order to avoid any permanent damage to your phone.
Advantages
You can install any custom ROM like Lineage OS, Resurrection ROM, etc.
You can also root your device.
Install a custom recovery like TWRP.
Disadvantages
After unlocking the bootloader, it voids the warranty of your device.
You will no longer receive the official OTA updates.
You can brick your device if you do not follow the steps carefully.
Warning
Before we begin with the unlocking of bootloader, I would strongly recommend you to create a backup of your device storage and all your files stored on your device. Unlocking of bootloader will wipe off the entire data on your device. Moreover, it is advised to follow the steps mentioned in this post very carefully to avoid permanent damage or bricking of your device. If anything goes wrong the author or GetDroidTips are not responsible for it.
Pre-requisites
To Unlock Bootloader on Nokia 8.1 aka X7, you need a laptop or PC.
Make sure to keep your device battery charged up to 50% at least for a smoother process.
It is highly recommended you to take a complete backup of your device's internal data. All of your device data will delete.
You need a USB cable to connect your device with PC.
Please Note: This method is only for Nokia 8.1. It will wipe all of your device's internal data completely. Make sure to keep a backup.
Steps To Unlock Bootloader on Nokia 8.1 aka X7
Firstly download the stock firmware from the above download section. Make sure to download the file with name "OSTLA_X7-OTA-Repair_002".
Now, you need to dump mfd partition. You can use Hex Editor to change the IMEI and SN written in mfd partition. Notably, the IMEI1/IMEI2 is not written in mfd partition for Nokia 8.1 / X7. However, we can write it as we want.
(Note, hacking mfd partition will not change your IMEI in NVRAM, which is illegal. It will only change the IMEI that will verify the unlock key under Fastboot mode.)
You can locate the position of IMEI1 as it starts from offset 0x0000016C. Let us assume that the IMEI and SN (Serial Number) of your Nokia 8.1 aka X7 is 123456789012347 and NB1GAD2780012345. You can change the IMEI and SN by checking out the image below for reference:

Before Changing

After Changing

Make sure to save the new mfd partition in a separate location and also save your original mfd partition if things go south.
Now you need to use QFIL to write back the mfd partition by either Partition Manager or writing your own rawprogram0.xml,
Once the mfd partition is written back, you need to force reboot your device by pressing both Volume up key and Power key.
Type the below command to flash the unlock key for Nokia 8.1:
fastboot flash unlock unlock.key
fastboot flashing unlock
(Note if you are running Android 9 Pie then the command "fastboot flashing unlock_critical" will be treated as "fastboot flashing unlock" which means that you cannot perform critical unlock.)
Confirm the bootloader to unlock the phone.
Now to prevent unknown issues, you need to restore the original mfd partition that you have saved earlier under Qualcomm EDL mode.
That's it!
So, there you have it from my side in this post. Hope you guys were able to unlock the bootloader of your Nokia 8.1 aka X7. Drop a comment below if you faced any issues while following any of the above-mentioned methods. Until the next post…Cheers!
Source: XDA