Here you will find the latest Nokia USB Drivers. Download and install the latest Nokia USB Drivers on your PC before performing any task connecting your phone to PC.
Technology in the previous years has revolutionized the routine life of the world population. One thing which shows this is the popularity of smartphone itself. Today there are rarely any people who don't use a smartphone daily for a variety of tasks. From a time when a mobile phone is considered to be a luxury, it had come to a situation where a smartphone is a basic need. Today's smartphone market is heavy in competition is driving a lot of revenue from around the globe. But all these started from the old feature phones and the credit of making them popular goes to the old hero Nokia. In this article, a list of all latest Nokia USB drivers will be provided.
Nokia has been a well-known name when feature phones were popular. But the incoming of Android devices made them disappear from the market. But years after the name Nokia has returned to the market with the help of HMD global. And the second coming was successful enough too and within the first year, they were able to make a good impact in the market. The Android-powered Nokia devices have already become one of the popular choices for a lot of people.
The use of USB drivers is not considered as something essential by most of the people. But in reality, it is safe and can avoid undesired consequences if you use USB drivers while connecting the devices with PC. This will make sure that a good and secured connection is established between the smartphone and PC. Although Nokia device is powerful there will come a situation where you need an assistance of a PC. If this is required it is highly recommended that you have the latest compatible USB drivers. In this article, we will provide the latest Nokia USB drivers, read through to find out more.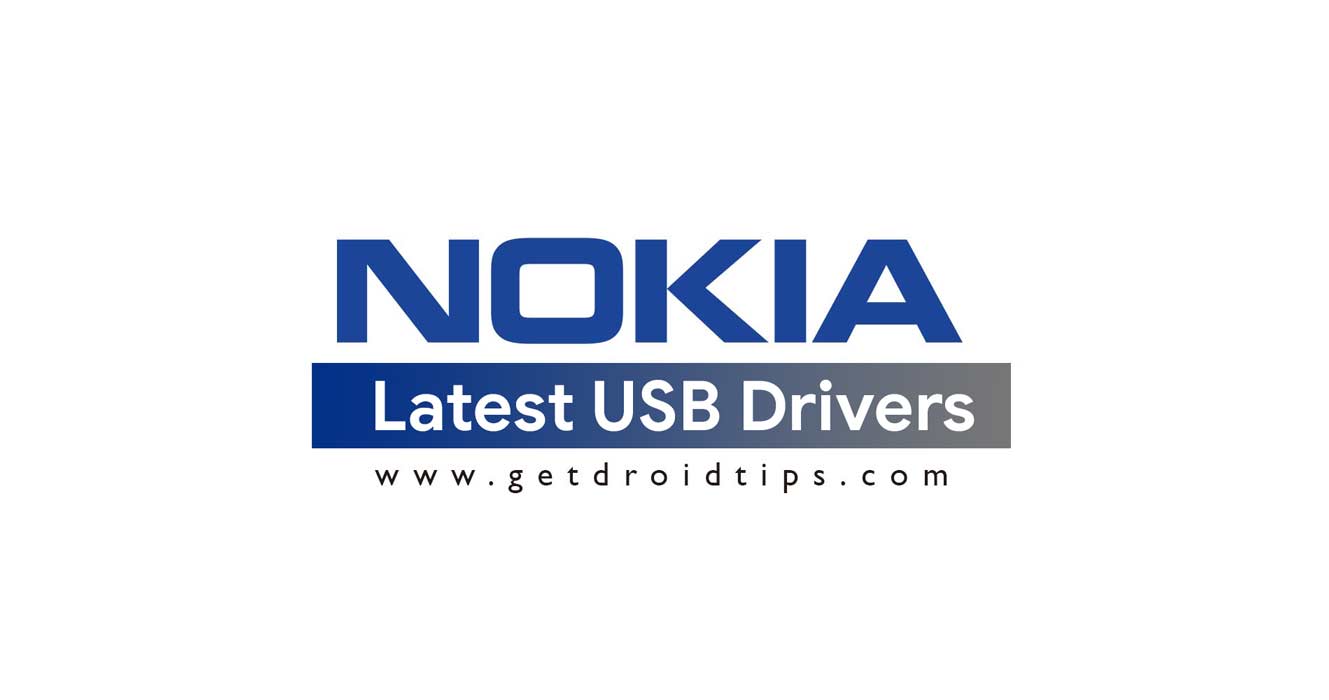 List of Supported Nokia USB drivers:
Steps install Nokia USB drivers on PC
There are two methods, both are listed below.
Method 1:
Download and unzip the USB driver file compatible with your device
Double click on the file with '.exe' extension to run it
Follow the steps in the installation wizard
Click Finish button
Method 2:
Unzip the downloaded file on to a location on your PC
Right click on My computer and select manage
Select devices and click on portable devices
Right-click on the device icon and click on update driver
Select the downloaded driver file
Follow the instructions on the installation wizard
Click on finish button when the installation process is completed.
I hope this guide was useful to download the latest Nokia USB drivers for your phone.