Google is the most popular search engine, which is used by millions of users every day. From games, tools, software, and general questions, There are thousands of search queries every single second! And to expand this functionality, Google search is now directly integrated with Google Assistant to give Android users better search experience. However, Image search is still not available for native Android users. So using Google's reverse search image on your Android device is a little bit harder as compared to a computer or laptop.
There are many workarounds of using Google's reverse search on your android device. Some of them are complex, while some are easy and pretty straightforward. Today we will show you some easy way to reverse search mages on Google via your Android smartphone.
Considering the fact that Google is in charge of developing Android OS, it's strange to see this import feature is missing from android devices, but present in Desktop PC. If you are visiting Google images on your PC, you will see a dedicated feature to upload images and search similar pictures. You can also drag and drop to reverse search on Google images. But this feature is missing when you visit a mobile website. But dont worry, if Image reverse search is important to you, then we have some easy workaround to use it natively on your Android smartphone.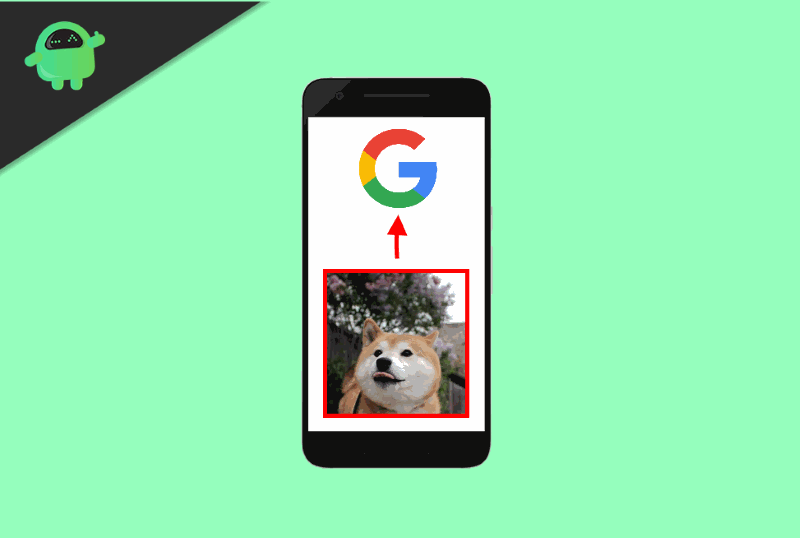 What is Google Reverse Image Search
Google Reverse image search for Android is the functionality to search for similar pictures. This is particularly helpful if you're trying to find similar pictures of something; let us say a nice dress. So a reverse image search will yield results for the name of the dress, its designer, and possible online outlets where you can buy this. This feature is very popular among online shoppers and buyers to quickly find a similar dress of any photo.
The Google reverse image search feature is also used often to identify fake profiles or fake images. Although this feature is missing from Android, but you can use any third-party tool to access it on your smartphone.
Did You Know?
Google Reverse Image Search was introduced on July 12, 2001 due to a demand for pictures of Jennifer Lopez's green Versace dress that the regular Google search couldn't handle
How to Use Google's Reverse Image Search on Your Android Device
Since Google Reverse Image search is only available for desktop and PC users, you cant use it natively on your smartphone. But here are a few workarounds you can use to use this feature on your smartphone.
By Using Desktop Site
If you use Google Chrome Brower on your phone, then you can request a desktop site via the settings menu. This will load the Desktop site and all the features along with it.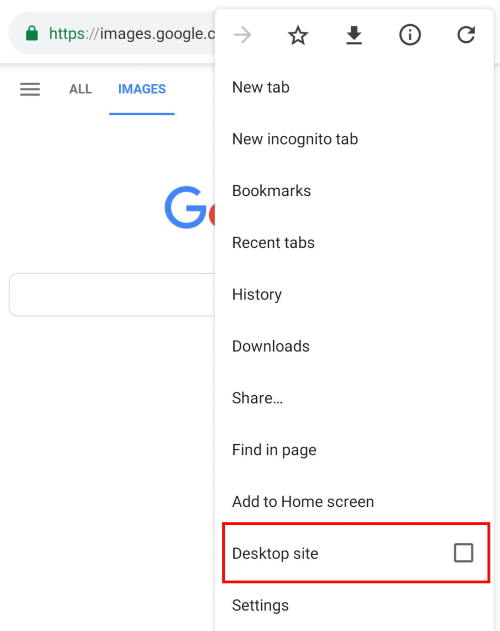 Then you can visit images.google.com and upload your image to do a Google reverse image search on your Android smartphone.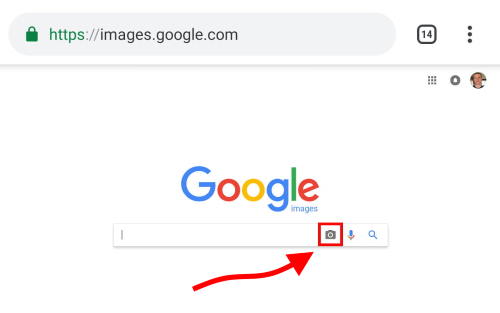 You can easily do Google reverse image search without downloading any third-party apps. It is a great way if you use image search very often.
By Image Search App
In case you do image search pretty often, then visiting the desktop site will be troublesome and time-consuming. So we have another great app which will make the whole process automated. Ad the best part is that you can use it directly from your phone's gallery!
First, download Image Search App from Playstore. It has a 4-star rating and safe to use!
[googleplay url="https://play.google.com/store/apps/details?id=rikka.searchbyimage2″]
Now set up the app for your first use. Open App settings.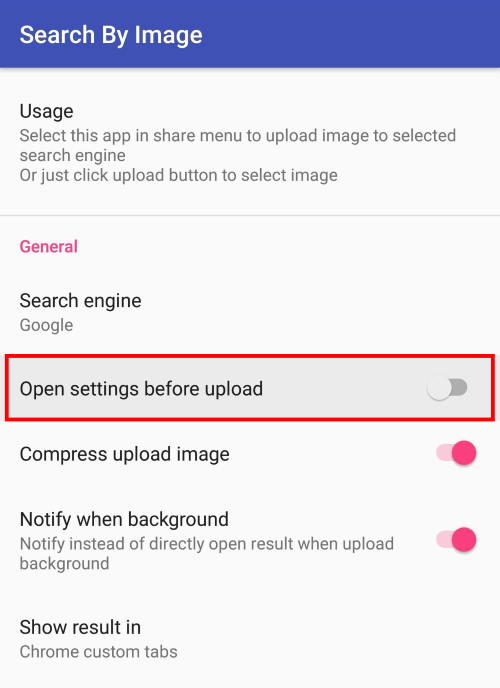 And disable "Open settings before upload" option. This will save you a lot of time!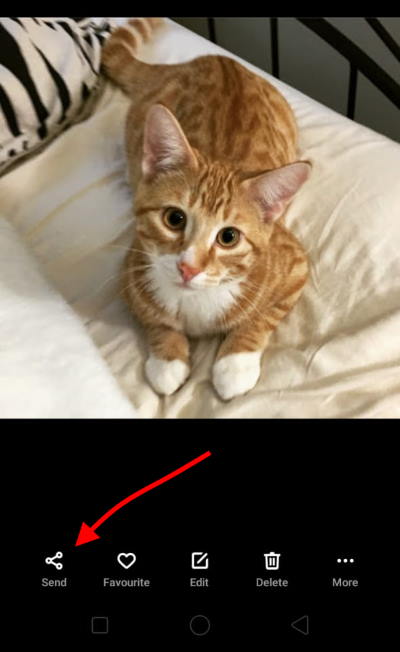 Now go to any image which you want to search for.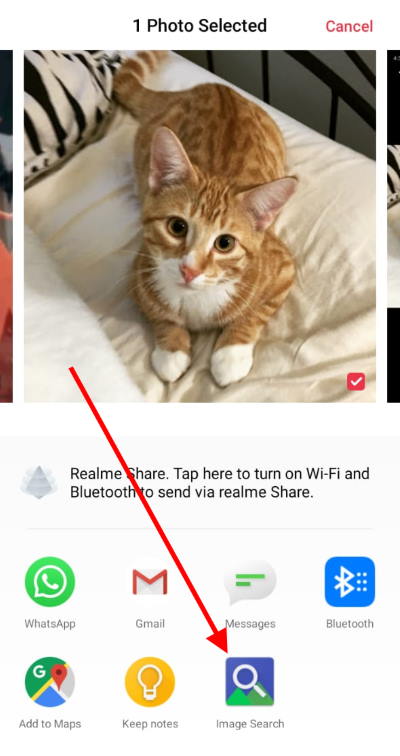 And choose to share.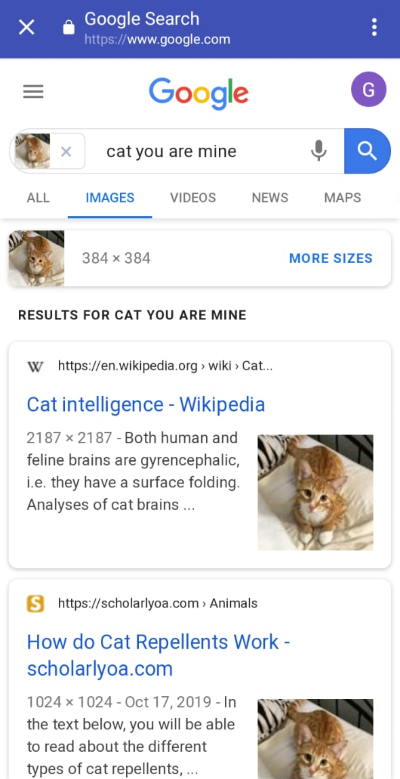 Now you can see relevant Google reverse image search results.
By using Google Lens
Google Lens is an official AI tool to search for pictures all around the internet. Its made by our beloved Google, and it works much better than Google photos. If your reverse image fails for some reason, the Google Lens will definitely come to rescue. It can search fault mages, cropped images, and so on. Basically it is a smart reverse image search for Android users.
First, download Google lens from Playstore.
[googleplay url="https://play.google.com/store/apps/details?id=com.google.ar.lens&hl=en_GB"]
Launch the camera and scan.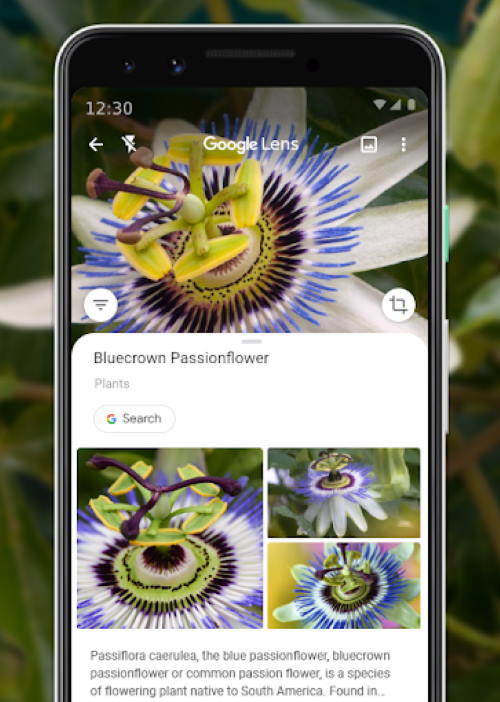 And voila! It will show you results in an instant! Ideal for window shopping and getting info quickly.
Conclusion
Google Reverse image search is a great option to search for similar images on the internet. It is also a great tool when t comes to identifying fake images online. Since this feature is not natively available for Android users, you can stick to the above methods for now. In case these are not working for you, then comment down below.