The Qualcomm Flash Image Loader (QFIL) is a powerful and efficient software tool specifically designed to assist users in flashing firmware onto devices equipped with Qualcomm chipsets. As one of the major manufacturers of smartphone processors, Qualcomm powers a vast range of devices across various brands. Keeping your device's firmware up to date is crucial for optimal performance, bug fixes, and ensuring access to the latest features. QFIL simplifies the process of flashing firmware, unbricking devices, and addressing various software-related issues on Qualcomm-based devices.
In this article, we provide essential information and resources for installing and using the Qualcomm Flash Image Loader (QFIL), a reliable and user-friendly utility tailored for managing firmware updates on Qualcomm devices. Whether you are an experienced mobile technician or a casual smartphone user, this guide will help you understand the benefits of QFIL and assist you in leveraging its full potential for your device maintenance needs. By following the installation and usage instructions provided, you'll be well-equipped to handle firmware-related tasks and ensure that your Qualcomm devices continue to run smoothly and efficiently.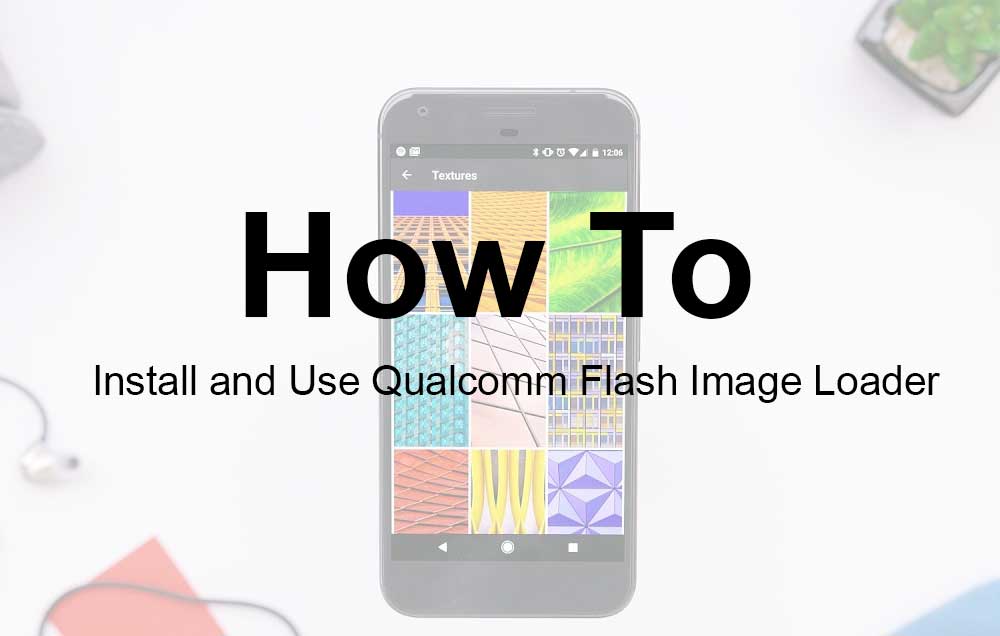 Qualcomm Flash Image Loader is a small Application which consist of 2.70MB size which is loaded on to your Computer running Windows XP, Vista and also latest Windows 7/8 or 10. This application helps to flash Stock Firmware, Stock Recovery or Custom Recovery like TWRP, CWM etc on Qualcomm smartphone and tablets. In this page we will update tthe latest version of QFIL application which is supported for PC running Windows XP, Vista and also latest Windows 7/8 or 10.
Download QFIL Drivers and Tools:
QUALCOMM DRIVERS: Download
LATEST QFIL TOOL: Download
How to Install and Use Qualcomm Flash Image Loader (QFIL):
If you are installing and Using Qualcomm Flash Image Loader (QFIL) on your PC/Laptop running Windows, you must have the Supported Qualcomm Supported Drivers installed. To Download Click here and Install the Qualcomm USB Drivers. (Skip this step if you already have drivers installed)
Now Download the QFIL zip file and Extract it anywhere on your computer. (We recommend to extract it on your PC/Laptop desktop. Once extracted, open the folder.
Now in the QFIL Folder, Click the QFIL application file and Open it.
Once you open it, you will see the following screen on your computer
Turn your Phone off using the power button
Once your Phone is switched off, Now Hold the Volume UP button and try to connect your phone to PC/Laptop using USB Cable
Your Phone model will be displayed on your PC
Now Click the Browse option to select the downloaded Stock ROM on QFIL application
Now browse and Select the right firmware you downloaded from the folder
Now Click The Download button to start the Installation process.
Installation Process will take almost 10-15 minutes to complete. Be Patient! Don't disconnect your phone from computer.
Once it is done, your device will reboot automatically.
That's it ! You have completed the installation process.!