Without a doubt, Windows 10 is a great operating system. Some Windows 10 users reported inversion of color in their PC, which is quite unusual. It sometimes looks good when you are in the mood of typing some text in dark mode. It inverts colors as white is now black, and black is now white.
Many users reported that they find it very difficult to work in inverted mode. Here are some of the reliable solutions to get back in a reasonable manner. This problem generally occurs when a high contrast theme is left enabled.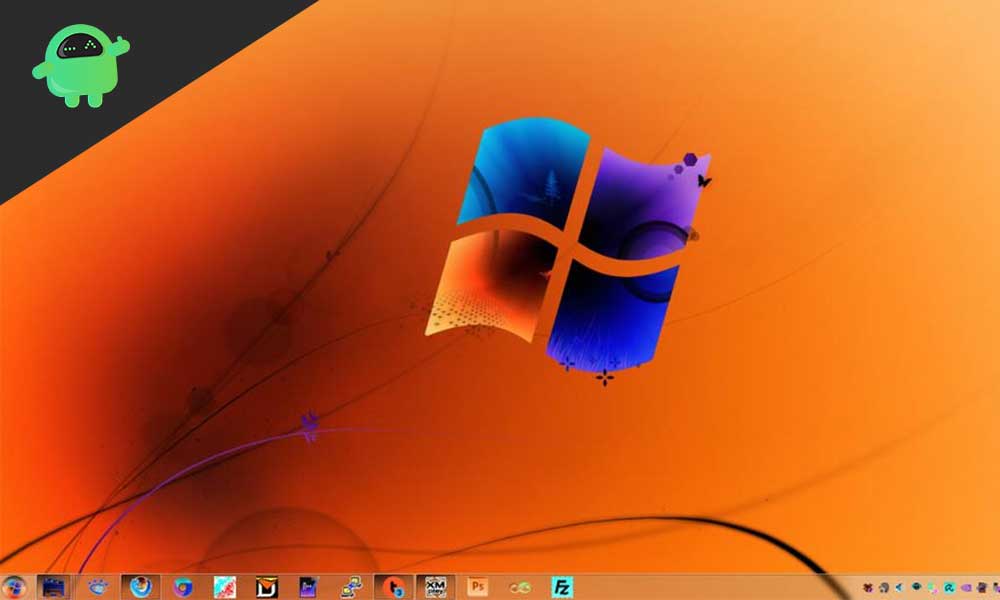 How to fix Inverted Colors on Windows 10
There are multiple methods by using which you can get back to the normal mode if you stuck into the issue of inverted colors. Some of them mentioned below:
Using the Magnifier tool:
In general, the problem caused due to error by the Magnifier tool. This tool is an in-built tool that allows you to zoom in to your screen. This tool also enables you to get the colors inverted on your Windows. There are some short-keys you can use to invert the colors of your Windows:
First, press Windows Key and + key, which will open the Magnifier tool.
Now press Ctrl + Alt + I to invert the colors of your system.
Ease of Access setting changes:
Sometimes the Ease of access setting gets change itself on your Windows and invert all the colors on the screen. You can easily change the setting to get back to the normal mode. Follow these steps to get back to the normal mode from the inverted colors mode:
Press Windows Key + I to get into the settings
Navigate to Ease of Access section
From the menu on the left side of the screen, select 'High Contrast' tab
Turn off the high contrast
If this section is already enabled, then use left Alt + left Shift + Print screen to go back to the normal mode.
Disable Visual notifications:
Windows 10 has multiple accessibility features, and one of those features is Visual notifications. If 'Visual notification for sounds' remains enabled, then your screen will invert the colors whenever a sound played. If you are finding the inversion of colors while playing a sound in your Windows 10, then you might disable the Visual Notifications for sounds. Here is how you can disable the setting:
Press Windows Key + S and search for control panel
Head to the Ease of Access Centre
From the menu, select 'Use text or visual alternatives for sounds'
Disable 'Visual alternatives for sounds inverted colors'
Disable 'Turn on visual notifications for sounds (Sound Sentry)'
Now click 'Apply' and then 'OK' to save changes
Look your issue got a solution now
Check graphics card settings:
This problem can also occur due to graphics card settings. You might change the setting as required for your graphics card. Every graphics card has different settings. You need to change the Stereoscopic 3D feature setting on your graphics card. Make it disabled to solve the issue with inverted screen colors. Open the NVIDIA control panel and look for this setting and make it disabled. Check, your problem got a solution now.
Reinstall graphics card drivers:
The colors sometimes invert due to a sudden failure of graphics card drivers. Update and reinstall graphics card drivers to get the issue solved completely. Follow these steps to reinstall your graphics card driver:
Press Windows Key + X and select 'Device Manager' from the list
Find your graphics card
Right-click and uninstall the graphics card driver
Now click on 'Scan for hardware changes,' to install the default driver
If you are having trouble to get back to the default driver, then proceed to the manufacturer's website to get the latest drivers
This method probably solve the issue with inverted colors
Check registry:
The registry holds all of the system settings and when some of the settings not appropriately configured, and then it might get the issue with system colors. Colors may invert if the registry settings lead to disturbance. Manually update registry settings by following these steps:
Press Windows Key + R, which will option 'run' dialogue box
Enter 'regedit' without quotes and press 'Enter.'
Hit 'Yes' to grant access, and it will open Registry Editor
Navigate, to the "HKEY_CURRENT_USER"
Proceed to 'Software'
Move ahead on 'Microsoft.'
Then click on 'Screen Magnifier.'
Now on the right board, double-click 'Invert DWORD' to open properties.
Set 'Value data' to zero.
Click 'OK' to apply changes.
Now your colors get back to the normal mode, which got invert issue.
Run Windows in Safe Mode:
The best way to troubleshoot any Windows problem is to access the settings from safe mode. In safe mode, PC runs with default drivers and settings, which is a perfect solution for troubleshooting any error. To get your PC in safe mode, follow the mentioned steps:
Open the 'Settings' app
Navigate to the 'Update & Security' tab
Select 'Recovery' from the left menu.
Click the 'Restart Now' button.
Select 'Troubleshoot'
Proceed to 'Advanced options'
Move ahead to 'Start-up Settings'
Now hit the Restart button.
After the restart, select 'Safe Mode with Networking' from the list
If the issue is not there in the safe mode, then your drivers must get some errors. Update them all to get the proper solution.
Perform a Restore:
If the problem is occurring recently, then it is somehow possible that any third-party app, which has installed newly, is causing the issue. The quickest way to solve the inversion error is a system restore. Follow these steps to restore your PC to the last correct working point:
Press Windows Key + S and search 'system restore.'
Now select 'Create a restore point.'
Now, from the system properties window, select the 'System Restore' button
Click next to proceed
Choose the restore point and hit the Next button
Complete the process by following onscreen instructions
You will see your problem has got a solution.
Inspect hardware:
Inverted colors appear due to hardware issues sometimes. If colors invert during the boot sequence, then this might be a hardware issue. To solve this issue, check the connection cables of your PC and monitor. Tight all the connection cables between PC and Monitor. You may get your PC repaired with a hardware specialist if you do not want to go for self-repair. This process might solve the inversion issue.
This inversion is a somehow very relaxed interface to work on your PC and reduces eye strains. But this is not quite similar to the dark mode ad it changes the entire interface of your display, which could sometimes be very irritating and unusual. It is usually fit for reading at night. You might switch between colors and invert the colors manually if you are learning something at night.
If you are getting the inversion confusing and irritating, then you might go through the few processes mentioned above. All the methods to solve the inverted color issue are well tested and put your system on no harm to any other error. These solutions also do not encounter any data loss. If you have any queries or feedback, please write down the comment in the below comment box. Likewise, check out our iPhone Tips and Tricks, PC tips and tricks, and Android Tips and Tricks for more such tips and tricks. Thank You.