iPhones have the best cameras on smartphones till now. With the iPhone 13 series, Apple has greatly improved the camera quality. They have also introduced many new features related to the new cameras. The Pro variants of iPhone 13, i.e. the iPhone 13 Pro and 13 Pro Max, even have an extra telephoto lens that helps take zoomed photos.
Even though the new iPhone 13 Pro series have quite a good camera setup, it still has some errors that cause the iPhone 13 Pro Max camera to not focus properly. There can be various reasons that can cause the issue. In this article, we will go through various reasons that can cause the issue with the iPhone 13 Pro Max camera and look into their solutions. So, let's first see what can be the possible reasons.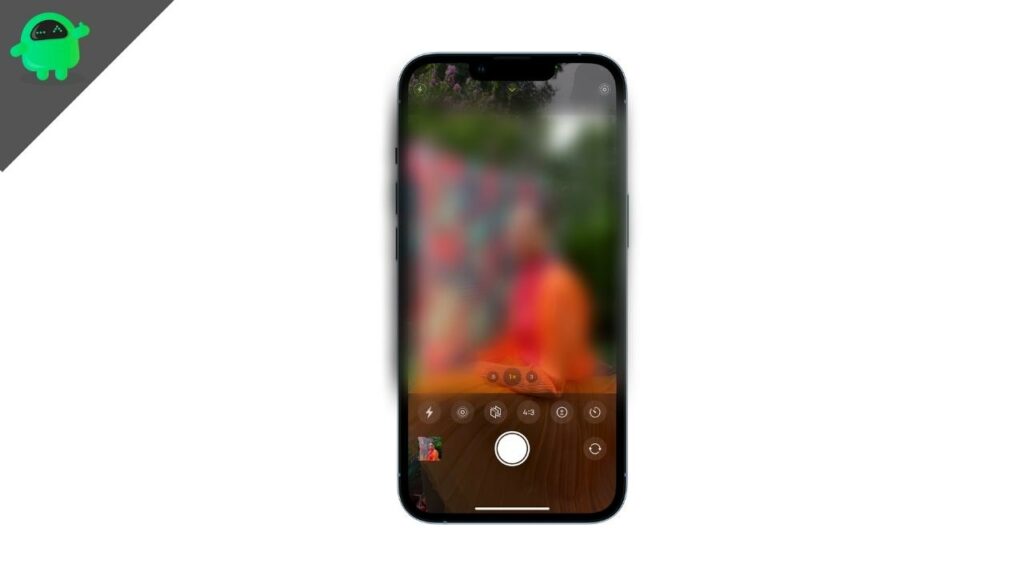 Reasons Behind iPhone 13 Pro Max Camera Not Focusing
As technology evolves, it sometimes has huge problems affecting users' lives. So, even if iPhone 13 Pro Max comes with great cameras, it has some issues too. Focusing while taking a photo is mandatory as we must distinguish the subject from other parts of the image. So, if the camera doesn't allow us to focus, it is a great problem for us, and we need to fix it asap.
The following reasons can be possible behind the issue:
There is a problem with the Camera app.
There is a problem with the current iOS update.
There is an important setting turned on or off.
There is physical damage.
As we have discussed a few possible reasons, let's now look into the possible solutions for them and some other possible solutions.
How to Fix iPhone 13 Pro Max Camera Not Focusing?
Fix 1: Check Issues With The Camera App
You might think that iOS apps are always the best and always come with no bugs. However, this is not the case. Several iOS apps have some bugs, and hence they can cause serious problems. So, if you are wondering if there is no issue with the Camera app, you might be wrong. As a result of a bug, it sometimes fails to focus while taking a photo.
So, what you have to do is just update your Camera app from the Software Updates. Simply open "Settings > General > Software Update" and check if there is any Security/Software update, as this will fix any bugs that might be there in other system apps.
Fix 2: Check Issues With The Current iOS Update
Sometimes a broken iOS update can cause errors with your iPhone. Apple provides years of software and security updates to its phones, and the iPhone 13 Pro Max is one of the latest phones by the company. As a result, Apple provides new updates to the iPhone 13 Pro Max, and things can go bad sometimes. So, the latest update you might have installed can have some problems, even with the Camera app.
Now the best thing to do is to check for updates again. Follow the abovementioned steps and see if there is any update there or not. An update will mostly solve the issue as it can fix many bugs that are failing the iPhone camera to not focus properly.
Fix 3: Turn On Macro Control From Settings
The Ultrawide camera on iPhone 13 Pro Max is used to shoot macro photos, and iOS is clever enough to switch between the normal and macro modes. However, if the switching doesn't take place properly, there can be distortion in the image and you won't be able to focus on your subject. But, you don't have to worry about the automatic change of the modes as the iPhone allows us to disable the automatic change of modes or at least let you turn off the mode if it has been switched into. The Macro Control option is what you have to find and turn on as it will allow you to do things manually.
Here's how to enable Macro Control on iPhone 13 Pro Max:
Open "Settings" on your iPhone and find "Camera."
Tap on "Camera" and now scroll down and find the option "Macro Control."
Now Enable the option and safely close the Settings app.
With the option enabled, open the Camera app now, and if iPhone changes the mode to Macro, a button with a Flower will appear on the bottom left corner in yellow.
You can now simply disable the option, and your issue should be solved.
Fix 4: Factory Reset Your iPhone
Sometimes a Factory Reset on your iPhone can fix bugs, and it can even fix the iPhone 13 Pro Max Camera without a focusing issue. A Factory Reset also resets all settings that can cause some issues and even some files that might consist of bugs or some unused cache files. So, it is needed to reset your iPhone and delete all the data so that there might be some chances to save your issue.
Here's how to reset your iPhone:
Open "Settings > General" and then navigate down and find "Reset".
Now tap on "Reset," and you can have many options.
Now, tap on "Erase All Content and Settings" and agree to any popup.
Once the reset is complete, set up your iPhone, open the Camera app, and check for any errors.
Fix 5: Check For Any Physical Damages
If any of the abovementioned solutions did not fix your issue, there might be physical damage to your phone, mostly the cameras. So, you must carefully check for any physical damage to your iPhone 13 Pro Max.
Try to find any broken part, unwanted sound while shaking the iPhone, or breaks or cracks in the camera lenses. If you successfully find any physical damage to your phone, take your phone to the Apple Service Centre, and they will fix the device. After all these, your iPhone 13 Pro Max's camera should properly focus.
Conclusion
The article discusses several issues and their solutions that can fix the iPhone 13 Pro Max Camera not focusing issue. Most of the solutions are very easy to perform and are expected to solve the issue. Also, visiting the Service Centre can help sometimes as there might be software issues that the Service Centre can only solve. Apart from all these, let us know if you have fixed the issue with any other method or if you have any issues in performing the solutions.