In a world of ageing smartphones, iPhones are the lifeline that can never be forgotten. To be more specific, no one can miss the unique things that Apple introduced with the iPhone 13 series. Apple introduced a new iPhone series in September 2021. Still, it boasted new features such as a 120Hz refresh rate, a durable battery, and others. Meanwhile, everything was up to date with the iPhone 13 series.
Later on, as time passed, we all noticed numerous errors. Thank you to Apple Support, who acknowledged and fixed everything promptly. A flickering mistake has also been reported on the iPhone 13 series. iPhone 13 Pro and 13 Pro Max show an "SOS only" error. For various reasons, users cannot call or message and lose network connectivity. We found some fixes for that. So, let's discuss all of them.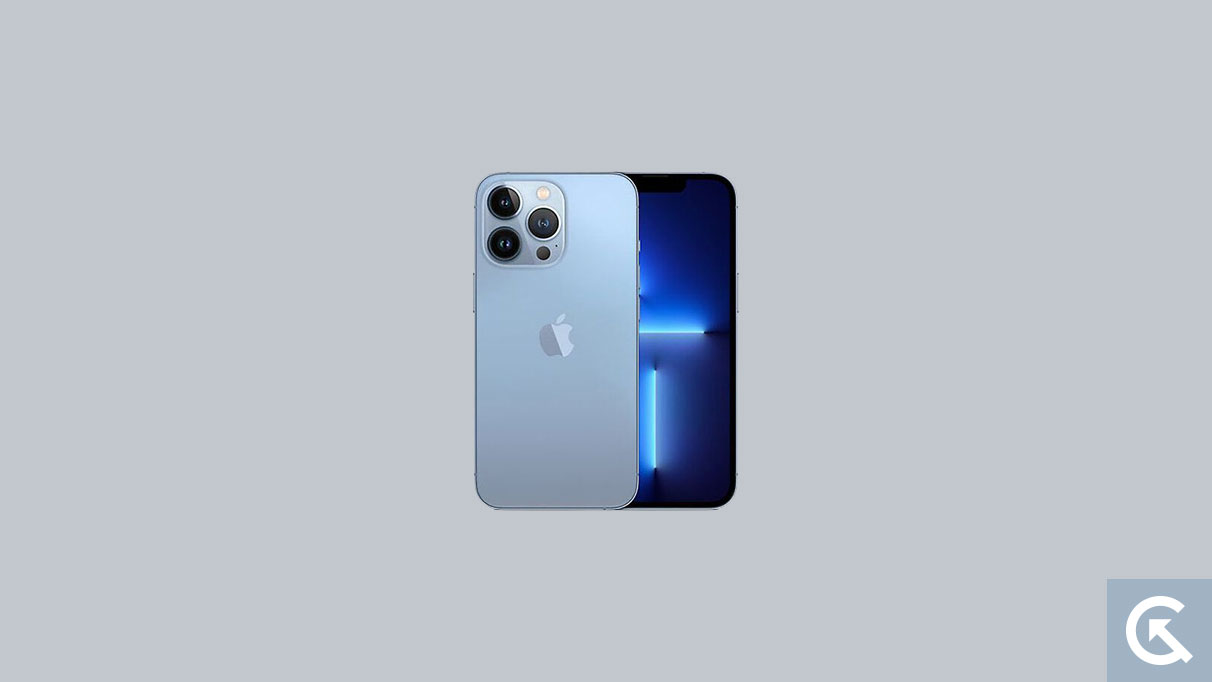 Fix: iPhone 13 Pro and 13 Pro Max Showing SOS Only
The iPhone 13 series includes numerous models, such as the iPhone 13, iPhone 13 mini, iPhone 13 Pro, and iPhone 13 Pro Max. Apple's iPhone 13 series came with iOS 15, but things became disappointing after users upgraded to the new operating system, iOS 16. Users here are getting SOS errors on their iPhones. SOS is a feature that automatically calls a local emergency number. Your phone usually gets into SOS when it goes out of network coverage.
If you are getting the SOS screen on your iPhone, then first check whether your iPhone goes out of network connectivity. When it is out of network, try reconnecting again. You can do that by disabling and enabling your SIM card. Even if the error persists, you can follow the below fixes to resolve it.
Note: In countries such as Australia, Canada, and the US, the term is the same as SOS. The same thing is known as "No service error" in other countries. Meanwhile, don't be confused; they are both the same.
Fix 1: Enable data roaming
When travelling outside the coverage of the user's native network, the roaming option must be enabled It helps your network maintain connectivity even when you are outside its reach meanwhile, if you have disabled data roaming on your iPhone. You may get an SOS error. Make sure to enable data roaming. You can either follow these steps to enable it.
Open Settings on your iPhone.
Tap on the mobile data >> mobile data option.
Toggle on the "Data Roaming" option under the mobile data option.
Following this, your network will reconnect, and the SOS error will be fixed.
Fix 2: Disable and Re-enable Automatic Network Selection
Every iPhone has a setting for network selection. This is the main factor that connects your device to your carrier. More specifically, it has two options: automatic and manual. Usually, users use the automatic option, but sometimes it switches to manual. This is where the network disconnects. The iPhone status bar may display SOS or no service. To resolve this issue, disable and re-enable that option. Check out these steps.
On your iPhone, open the settings app.
Tap on the Mobile data option.
Next, tap on network selection there.
Now toggle off the switch next to automatic.
Then toggle the same switch.
Hence, you will see the SOS error is now resolved
Fix 3: Re-Insert Your SIM
The last option that you can do to fix the SOS issue on your iPhone is to re-insert your SIM. Because a network issue causes the whole issue. Once you restart the SIM card, it is almost certain that the SOS error you receive will disappear. Meanwhile, switch off your iPhone and re-insert the SIM card therein.
You can also contact your network operator to confirm whether the issue is with your connectivity or with your iPhone. You can take it to your iPhone service centre to get it fixed if the problem is with your iPhone. In summary, SOS errors on iPhones are not a major issue except for some connectivity issues. Please correct it with the fixes and suggestions you provided. If you have questions, you can ask them below.