Apple iPhone is one of the leading smartphones in the world due to its software & hardware compatibility even after its costly price segment. The amount we pay mostly goes to the research & development process of Apple to deliver better hardware-specific features. However, that doesn't mean that Apple iPhones are the best and there are no issues at all. It looks like with every release of new models, several issues appear. Meanwhile, if your iPhone 15 and 15 Plus wireless charging not working then you're not alone.
Wireless charging is a convenient option for those who don't want to connect to a USB charger or keep the place minimal. Obviously, wireless indicates no use of wire to avoid mess around. Though wireless charging technology offers a slower charging speed than the conventional charging process, some users prefer to do so. But somehow the chances are high that your iPhone 15 or 15 Plus model doesn't charge properly with wireless charging & sometimes takes too much time to complete the full charge.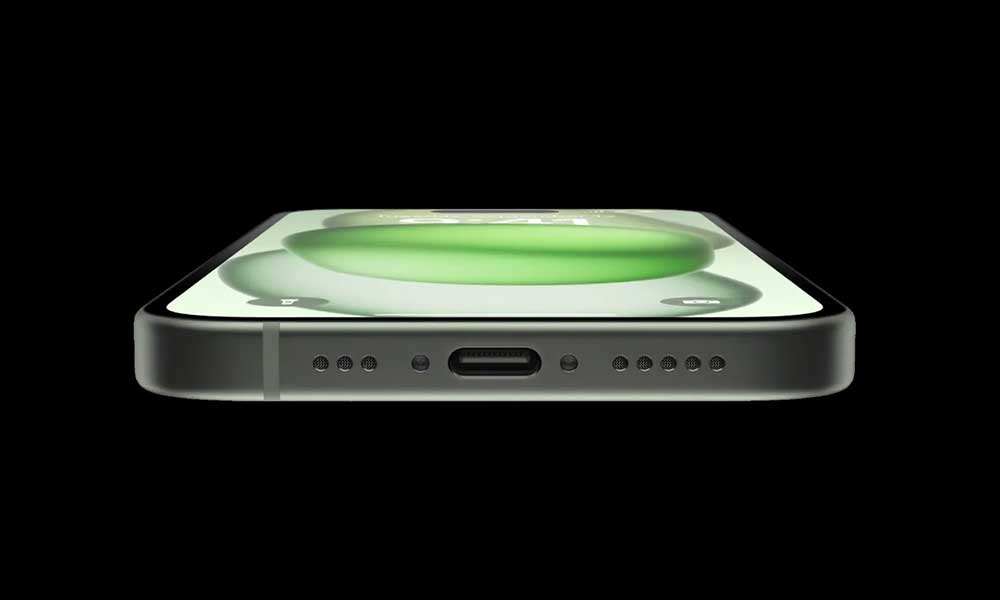 iPhone 15 and 15 Plus Wireless Charging Not Working, How to Fix?
As per multiple reports on forums, it seems that the wireless charging stand feels on the warmer side even in normal conditions while charging the iPhone 15 series. Any kind of interference with the charging pad, overheated iPhone, foreground running apps, an outdated software version, issues with the wireless charger, system software glitches, iPhone settings-related conflicts, and more can be possible reasons behind the wireless charging not working problem on the iPhone 15 series.
Now, if you're also facing wireless charging problems on your iPhone 15 series and looking for proven ways to fix this issue then make sure to follow this troubleshooting guide completely. Luckily, here we've shared with you a couple of workarounds that come in handy. So, without further ado, let's jump into it.
1. Force Reboot your iPhone
First, manually force reboot your iPhone 15 or iPhone 15 Plus to clear out temporary system glitches or cache data issues. Mostly, a normal system reboot may fix several issues in a matter of seconds. To do so:
Press and quickly release the Volume Up button.
Then quickly press the Volume Down button and release it too.
Now, press & hold the Side button (Power) for a few seconds until the Apple logo appears on the screen.
Once the Apple boot logo appears, release the Side button.
Wait for the device to reboot into the system automatically.
After restarting your iPhone 15 series, try wireless charging again.
2. Connect the Charging Adapter to a Valid Power Source
Make sure to connect the charging adapter to a valid power source, such as the wall power outlet, for a better charging speed. However, you can also use the USB 2.0/3.0 port on a computer that's turned on and not in sleep mode. Don't use the USB ports of your keyboard or router for charging your iPhone. You can also charge your iPhone to a USB Hub, docking station, or another Apple MFI-certified or at least Qi-certified charging accessory like a power bank.
3. Check for the Physical Damage of the Charging Device
Check your charging adapter and pad for signs of any kind of physical damage, dent, breakage, etc. If there is any physical damage to the pad or adapter, then make sure to get a new one. Whereas if there is an issue with the charging cable, try replacing it with a new certified cable.
4. Try Repositioning your iPhone
The wireless charging pad does have coils inside to transmit power to the iPhone. But if the coils and your iPhone don't place properly or line up then wireless charging might not work. You can literally place your iPhone in the charger's centre or move it a little bit to check whether the wireless charging starts or not.
5. Remove the iPhone Case
Qi wireless chargers don't work properly with multiple local cases that are too thick or made from metal. It's better to remove the phone case and then try charging wirelessly to check if the problem persists or not. There are several wireless charging compatible cases available for the iPhone 15 series that you can get if the case is the main culprit.
6. Enable Optimised Battery Charging
In case, the optimized battery charging feature isn't enabled on your iPhone 15 or 15 Plus then make sure to turn it on by following the steps below. It'll allow the system to get the battery level up sufficiently during midnight and complete the full charging in the morning to avoid excessive charging or device overheating. To enable it:
Open the Settings app > Tap on Battery.
Tap on Battery Health > Enable the Optimised Battery Charging toggle.
7. Use Stock or Apple Certified Charging Accessories
It's also quite possible that your charging accessory is somehow defective, damaged, or non-certified by Apple. In that scenario, your wireless charging adapter or charging pad might not be designed to wirelessly charge the iPhone 15 lineup faster & safer. Even though somehow your iPhone gets charged, using a non-certified or incompatible wireless charger will damage the battery & internal hardware quickly.
8. Try Using a Different Charging Adapter and Pad
Make sure to use a different adapter or pad to charge your iPhone 15 or 15 Plus to check whether the problem is still bothering you. If the charging works properly, then the previous accessory has some issues.
9. Update your iPhone to the Latest iOS Version
Sometimes an outdated system software version can eventually trigger several issues with the performance, networking connectivity, battery charging, and more. It's always a better idea to update your iPhone to the latest iOS version whenever available. Make sure to follow the steps below to do so.
Go to the Settings app > Tap on General.
Tap on Software Update > Select Automatic Updates to On.
Now, your system will also check for the available updates.
If available, tap on Download and Install > Enter the device passcode to proceed.
Wait for the updating process. Ensure to have a stable internet connection.
Once done, the iPhone will reboot automatically to the system.
It may take some time. So have some patience.
Note: If there is no update available, the 'iOS is up to date' notification will appear on the screen.
10. Charge Your iPhone in Switched-Off Mode
You should also keep your iPhone charged for at least an hour in the switched-off mode to cross-check whether the battery is charging or not. Sometimes the background running applications or services like notifications, incoming calls, background downloads, app updates, location tracking, etc can consume a lot of battery juice which can eventually slow down the faster charging process. If the device is still not charging in the switched-off mode even after a couple of minutes then you should head over to the next method.
11. Keep Your iPhone Untouched to Cool Down
Your iPhone may get warm a little bit during entertainment consumption or playing video games or social media platforms. It's recommended to turn off the screen and keep the iPhone untouched for a few minutes to cool it down. Several users did find this trick helpful. So, you can also try it once. Do also keep in mind that wireless charging generates more heat because it's still not as efficient as the wired charging technology. So, an overheated battery can stop charging to prevent any damage.
Additionally, you may notice sometimes that after having 80% of charge, your iPhone won't charge or the speed or charging becomes slow. It all comes under the hardware protection feature by Apple. So, there is nothing to worry about it. Once the device temperature drops, put your iPhone on the wireless charging pad and try again.
12. Try Draining the Battery Juice Completely
Another thing you should do is simply drain out all the battery charge left on your iPhone until it shuts down automatically. Once it's off, wait for a couple of minutes and then connect to the wireless charger. Now, wait for around 10 minutes or so & then check if the problem has been fixed or not. This is one of the tried & tested workarounds that users find useful in multiple scenarios. So, don't forget to try it.
13. Reset All Settings on Your iPhone 15 Series
It's better to simply perform a factory reset on your iPhone to wipe out all settings to the factory default. This specific method basically helps in reducing system glitches, overheating, connection drops, battery charging issues, and more. To do that:
Go to Settings from your home screen.
Tap on General > Scroll down to the bottom of the page and select Reset.
Tap on Reset all settings > If prompted, input your device passcode then follow the on-screen instructions to perform the reset.
Wait for the device to reboot into the system again.
Once done, go through the initial setup process.
14. Enter in DFU Mode
DFU indicates Device Firmware Update that basically used for advanced tasks like updating the firmware, troubleshooting problems such as bricked status, etc. Additionally, you can perform DFU Mode to downgrade to a previous iOS version, jailbreaking, SIM unlocking, etc. To do so:
Connect your iPhone 15/15 Plus to your Mac/PC (iTunes required).
You'll also require a Lightning cable to connect your iPhone to the computer.
Press and release the Volume Up button quickly.
Then press and release the Volume Down button quickly.
Next, press and hold the Power/Side button for around 10 seconds until the display turns black on the iPhone.
Meanwhile, hold the Power/Side button, press and hold the Volume Down button for around 5 seconds, and then release the Power/Side button. But don't release the Volume Down button for 10 seconds more. The display should remain black if properly done.
Launch iTunes on your Mac/PC and you will see a message "iTunes has detected an iPhone in recovery mode. You must restore this iPhone before it can be used with iTunes."
Now, you'll get an option to Restore iOS on your iPhone.
Once you're done with the firmware restoration process, press and release the Volume Up button quickly.
Then press and release the Volume Down button quickly.
Press and hold the Power/Side button until the Apple logo appears.
Finally, your iPhone will boot into normal mode again.
15. Visit the Apple Authorised Service Centre
If none of the workarounds come in handy then make sure to visit your nearest Apple service centre or an authorised service centre to get it checked and repaired (if necessary). Sometimes replacing the internal battery or replacing the Apple charging accessory can fix the issue. Last but not least, if your iPhone is good and there is an issue with the third-party charging accessory then get it replaced (if under warranty).
That's it, guys. We assume that this guide was helpful to you. Feel free to ask in the comments below.