Do you want to experience lag-free true gaming? Well, in this era of high-end games, there are many users who don't have a strong gaming device that can easily handle this kind of game. In gaming, latency and disconnection are common challenges. The problem is really annoying from the perspective of a player, especially when viewed from their point of view. It is possible to gain an advantage over your opponents by using Lagofast Box. LagoFast Box is a console game booster that can easily boost your device's performance while gaming with your consoles. So, in case you are eager to know more about this, make sure to read the guide until the end.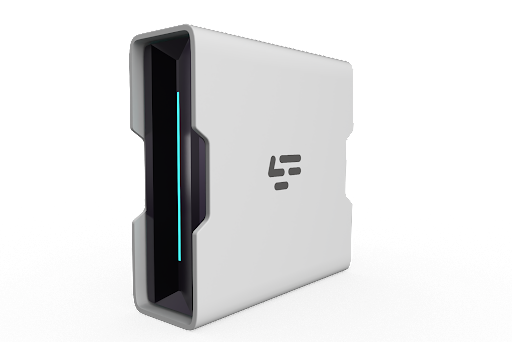 What is a Game Booster?
It is able to take advantage of multiple optimized and dedicated traffic paths to solve the problems of routing, interception, and congestion, thereby reducing the rate of packet loss and game lag for gamers.
What is LagoFast Game Booster?
LagoFast Game Booster helps online gamers reduce lag, lower ping, increase the frame rate and eliminate packet loss while playing games on Windows PC. Due to its ability to change servers, it is also known as a gaming VPN. But unlike to a common VPN service, LagoFast game booster is more secure and reliable for getting lower ping and less lag in online gaming. Here we discuss the doubts in several ways.
What is LagoFast Box?
It is your ultimate console gaming companion. However, it is the world's first hardware product that is purely dedicated to boosting console gaming performance. It will manage all your network issues, like unstable connections, slow download speed, ping issues, etc.
LagoFast Console Booster optimizes game performance on PlayStation 4, Xbox One, and Nintendo Switch for the first time as soon as the game console connects to your computer's network. Thus, video game consoles are able to run at higher speeds, with no lag, low ping, and much smoother gameplay.
What Are The Features of LagoFast Box?
Exclusive routes from around the world enable gamers to immerse themselves in an immersive gaming experience. For those of you who are interested in learning more about the benefits of LagoFast Box, below are a few:
#1. 5G Technology
With enhanced penetration, no untouched areas, and wide coverage area, it provides an unbeatable wireless performance.
#2. Vast Library
Using this, you can easily boost access to all consoles platform on a single device. There are a hundred plus popular online games available on LagoFast Box, just browse the Game Library and pick your favorites.
#3. Easy to Set Up
Users can easily set up this device as it is compatible with all router models. However, it provides you with a hassle-free one-stop solution for online gaming. To connect this device, you just need to attach the LagoFast Box with your router as well as the console.
#4. NAT Optimization
To get better matches with friends, optimize NAT for console gamers. It supports optimizing NAT B to NAT A or NAT Open.
#5. Work as a Gaming VPN Router / Extender
The LagoFast Box also functions as a gaming VPN router aimed at strengthening gaming networks. Furthermore, it will enhance the gaming connection by extending the network to a greater extent. With LagoFast, you can boost multiple Consoles together if you and your friends are playing games together.
So, these are some of the features that it offers. Moreover, your real IP address will not be changed or masked by LagoFast. You don't have to worry about being banned by game developers when changing servers. With ease and security, you can play online games.
How to Fix Game High Ping, Lagging, or Disconnection Issues on PS, Xbox, Switch, And Steam Deck While Playing Warzone 2, Diablo 4, Pubg, etc.
So, if you are facing game high-ping, lagging, or network disconnection issues, then using the below-mentioned methods will help you to fix these problems. So, let's talk about fixing high pings in games.
Close-Up Background Apps:

When you run multiple programs simultaneously, your CPU becomes overloaded, and your ping increases. You should close all unnecessary background programs while you play a game in order to make the most use of your CPU.

Use LagoFast Box:

It has a great deal of experience in reducing high ping levels. In addition to reducing your game's ping, you can also run a ping test with it. You will be able to receive game data at an unbelievably low ping rate using this unique protocol.

Check Your Network Connection:

You need a good network connection if you want a low ping. In order to improve your network's performance, you should use a wired connection rather than WiFi. Also, your ISP can increase your network speed by increasing your bandwidth.
Why We Need LagoFast Box?
With the LagoFast Box, you'll get a great reduction in ping and an increase in FPS. This kind of device generally reduces the amount of time you spend playing, but this one uses advanced algorithms to improve your gameplay, not just decrease it.
There is one simple principle behind the LagoFast Box: it speeds up the network by reducing the number of frames rendered each second. As a result, you will have more time to react to anything that happens on screen, but it could cause other problems down the road if your computer overheats or lags during gameplay.
Why Do You Choose LagoFast Box?
Anyone who is suffering from game lagging, disconnection from the internet, etc., can use the LagoFast Box because there are reports where users claim that the LagoFast Box boosts the internet speed when you connect it from your router and console. Therefore, we highly recommend you try this out and check whether it helps you or not.
Conclusion
So, as we have explained everything about the LagoFast Game Booster and LagoFast Box. If you have gaming issues like lag, high ping and unstable network connection. LagoFast Game Booster will help you deal with them on PC and LagoFast Box will help fix these issues on Consoles. For more info, comment below and let us know.