2009's League of Legends (LoL) is an online multiplayer battle arena video game by Riot Games that offers a custom map for Warcraft III. This standalone game also allows players the same genre that has been appreciated a lot. Whenever players try to get into League of Legends, it basically throws out an error saying 'unable to connect' quite often. Now, if you're also facing the same issue, make sure to check this guide to fix the League of Legends Unable To Connect To Server error on the PC.
According to multiple reports, whenever the error message appears, it says "Failed to connect. Unable to connect to the server. Please check your network connection and attempt to reconnect to your game." It includes Retry and Cancel options for the players to go with. But attempting multiple times doesn't make any change. Now, it's most likely possible that Riot Games servers are down or have some technical issues which can trigger the server connectivity error.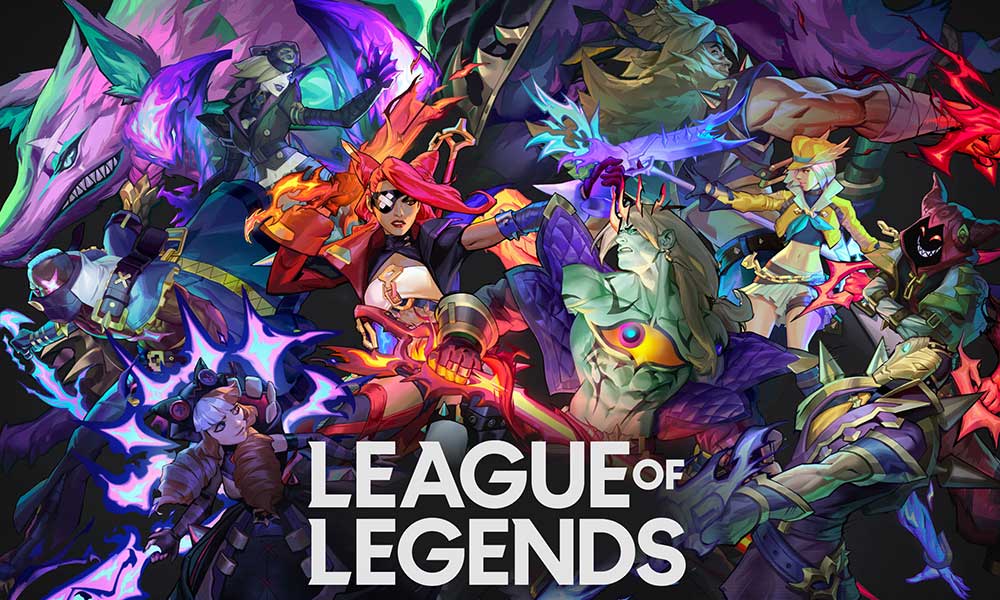 Fix: League of Legends Unable To Connect To Server
In other ways, the chances are high that the outdated game patch version, internet connection issues, Firewall blocking, DNS issues, etc. can be other potential reasons. Fortunately, here we've shared with you workarounds that should be useful. Make sure to follow all methods individually until the problem has been fixed. So, without wasting any more time, let's jump into it.
1. Check the Riot Games Server Status
Before doing other workarounds, you'll need to check the Riot Games Server Status from the official website. Make sure to check the League of Legends game status if there is any server downtime present or not. If there is any server downtime or technical issue present, wait for a couple of hours and try again. You can also check the DownDetector League of Legends Status to ensure the same. Another thing you can do is to follow the Riot Games Support Twitter handle for more updates and info. If there is no issue, then head over to the next method.
2. Run League of Legends as an Administrator
The chances are high that you're not running the specific game on the PC with admin access which might conflict with the user account control (UAC) regarding permission issues. To do this:
Right-click on the League of Legends application on your PC.
Select Properties > Click on the Compatibility tab.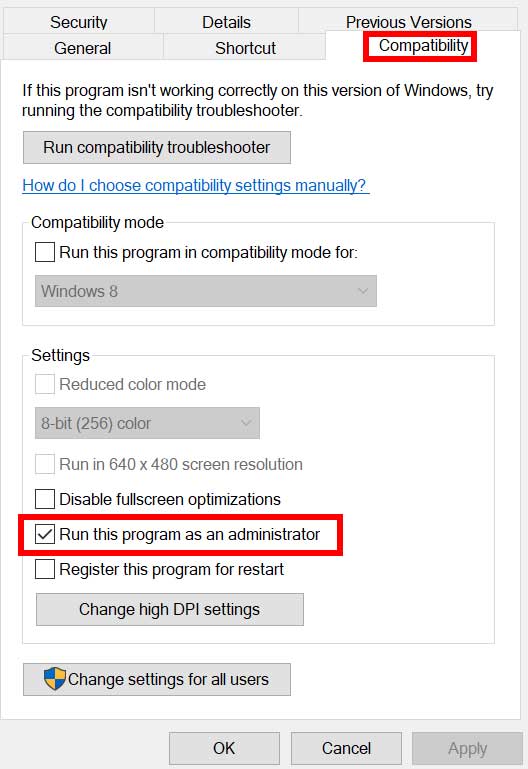 Next, click on the Run this program as an administrator checkbox to enable it.
Click on Apply and select OK to save changes.
3. Update League of Legends
Ensure to download the latest version of the League of Legends game to check there is no issue with the outdated game patch version. Just open the Riot Launcher and check for the available game updates manually.
4. Verify and Repair the Game Files
It's also recommended to verify and repair game files on your game client by following the steps below. Repairing the game files will fix multiple issues with the glitch or corrupted files or missing files. To do so:
Open your League of Legends game launcher.
Click on the gear icon in the upper-right corner to open Settings.
Under the GENERAL tab, click on Initiate Full Repair.
Click on YES to initiate a full repair > It'll take some time to complete the process.
Once done, run League of Legends, and check for the issue again.
5. Check the Internet Connection
Make sure to check your internet connection before jumping to any other conclusion because a poor or unstable internet connection can simply trigger many issues with the game launching or connecting to the game servers online. Try switching your wired (ethernet) connection to Wi-Fi (wireless) or vice versa, and then check for the networking issue again. You can also increase the internet speed by upgrading your data plan (if required) or contacting your service provider to assign a new IP address.
6. Update the Network Driver
You should try updating the network adapter driver on the PC to ensure there is no conflict happening with the networking connectivity. Sometimes your internet connection might have a good signal or speed but the network adapter may trouble you due to driver-related issues. To fix it:
Right-click on the Start Menu to open up the Quick Link Menu.
Click on Device Manager from the list.
Now, double-click on the Network adapters category to expand the list.
Then right-click on the specific network device.
Select Update driver > Choose Search automatically for drivers.
If there is an update available, it'll automatically download and install the latest version.
Once done, make sure to reboot your computer to change the effects.
7. Reset the Network Settings
Another thing you should try is to perform the network reset on the Windows machine manually to clear any kind of issues or conflicts.
Press the Win+I keys to open Settings.
Go to Network & Internet > Scroll down the Status page to the bottom.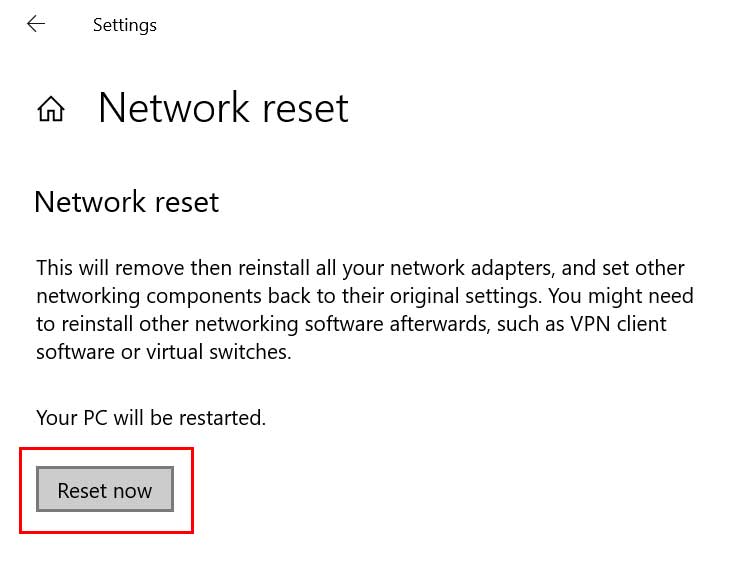 Click on Network Reset > Click on the Reset Now button.
Wait for the process to complete.
Once done, your PC will reboot automatically.
8. Add an Exclusion of League of Legends in the Firewall
Well, you can try whitelisting the LoL program in the Windows Firewall protection by following the steps below to avoid the LoL server connectivity issues in most scenarios.
Open the Start menu > Search for Control Panel and open it.
Go to Systems and Security > Open Windows Firewall.
Select Allow an app or feature through Windows Firewall.
Now, click on Change settings > Select Allow another app.
Select Browse > Click to select League of Legends.
Click on Add and make sure to save changes.
9. Use Google DNS
Make sure to change the DNS address properly on the PC manually to ensure there are no issues with the DNS server connectivity. If in case, your specific ISP has some issues with the DNS address then make sure to use the Google Public DNS address by following the steps below to fix the game server connectivity.
Press the Win+R keys to open the Run dialogue box.
Now, search and open Control Panel.
Click on Network and Internet > Select Network and Sharing Center.
Go to your Connections to select Ethernet, Wi-Fi, or others depending on what you're using.
Next, click on Properties > Double-click on Internet Protocol Version 4 (TCP /IPv4) to open a new window.
Click on Use the following DNS server addresses and input 8.8.8.8 as a Preferred DNS server.
Enter 8.8.4.4 as the Alternate DNS server.
Click OK to confirm the changes.
10. Don't Use VPN or Proxy Servers
Try not to use any kind of VPN (Virtual Private Network) or proxy servers at your end to avoid server connectivity issues whatsoever. Even if using a VPN service can help you, it can trigger higher ping latency, etc.
11. Flush DNS
It's also possible that your Windows system has gathered plenty of DNS cache data related to the internet configuration. You can follow the steps below to easily connect with the game servers after removing the DNS resolver cache data from the system.
Open the Start Menu.
Type Command Prompt and search for it.
Now, right-click on Command Prompt > Select Run as administrator.
Click on Yes to run with the admin access > Once the command prompt window opens, type the following command and hit Enter:
ipconfig /flushdns
A successful message will appear that says, 'Successfully flushed the DNS Resolver Cache.'
Restart the computer and check for the issue again.
12. Contact Riot Games Support
If none of the workarounds did help you and the server connectivity error still persists then make sure to contact Riot Games Support to submit a ticket to get further assistance. It'll help the developers to investigate the issue.
That's it, guys. We hope this guide was useful to you. For further queries, you can comment below.