All Logitech wireless peripherals can be connected to your device via Bluetooth. However, if that's not an option for you, then you can also use a Unifying Receiver which can help you to connect up to 6 peripheral devices at once. This little device is so amazing that most people like to use it as it's convenient and user friendly. However, people are facing issues with Logitech MX Keys Not Connecting to the Unifying receiver.
Now the main reason why a Unifying receive won't work is some technical glitch only. Maybe the issue is with the software or drivers, or maybe the issue lies with MX keys or any other peripheral that you wish to connect. Today in this guide, we will look at some methods to troubleshoot this connecting problem, so you can easily connect your Logitech MX Keys with your Unifying Receiver.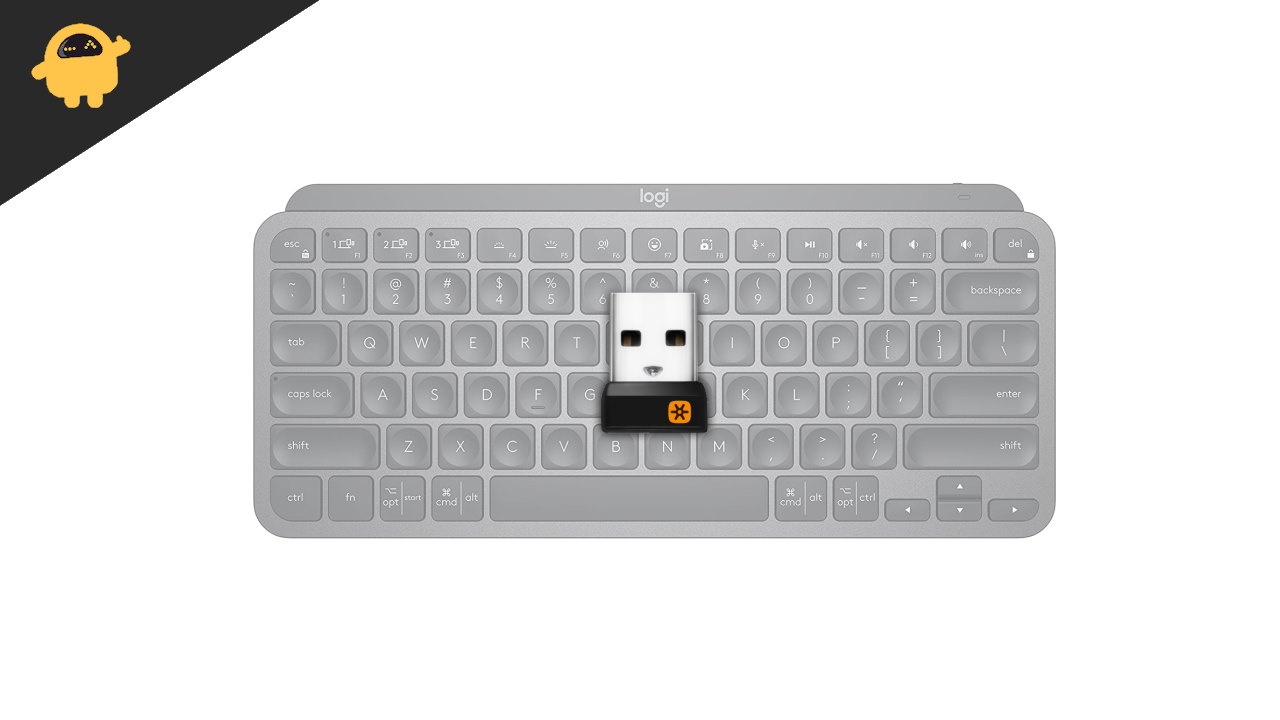 Fix: Logitech MX Keys Not Connecting to Unifying receiver
A unifying receiver is a small USB device that helps you to connect with various wireless peripherals by Logitech. Once linked, they can be connected easily without working about Bluetooth issues. Now if the unifying receiver itself is facing some glitches, then it can hamper your productivity and workflow. So here are some troubleshooting ways to fix this issue.
Restart your PC
In most cases, restarting your PC will reload all the unifying receiver related drivers and the receiver will start working again. So give your PC a restart as well as your peripheral device which you wish to connect, and see if it helps.
Switch USB Port
Since there isn't any indicator light on the Logitech Unifying receiver regarding whether the device is working or connected properly, we often end up with a non-working device. Try to use the receiver on a different USB port on your computer and see if it helps.
Disable Bluetooth
If you are trying to connect to a peripheral which is already connected to some other device using Bluetooth, then the connection to your PC will fail. So make sure to disable Bluetooth on all the devices before connecting with the unifying receiver.
Charge Battery
Although Logitech unifying receiver doesn't need any battery, as it draws power directly from your PC. However, your peripheral device does need a battery charge in order to connect with the receiver. So make sure your devices are charged at least 70% before attempting to connect them with a unifying receiver.
Install Unifying Software
Although the unifying receiver is a plug and play device and is capable of working without any support from external drivers. But in case you face any issues, you can download and install Unifying software. This software is specifically build by Logitech team and helps with device detection and connection.
After installing this software you can run it and all the devices will be automatically be connected, including Logitech MX Keys.
Use SetPoint
The above software will help in most cases, but if not – you can try the SetPoint app which was initially designed to map mouse and keyboard keys. But it also works to detect and connect devices.
Disable Power Saving for USB
If your Logitech MX keys is connecting but disconnecting at the same tie, then it's because of the power saving settings for your USB ports. In power saving mode, Windows will stop powering the USB port to save energy, but it will also disconnect your MX keyboard as well.
Open device manager on your PC and navigate to the USB section.
Here find your Logitech driver in the USB section and open its properties.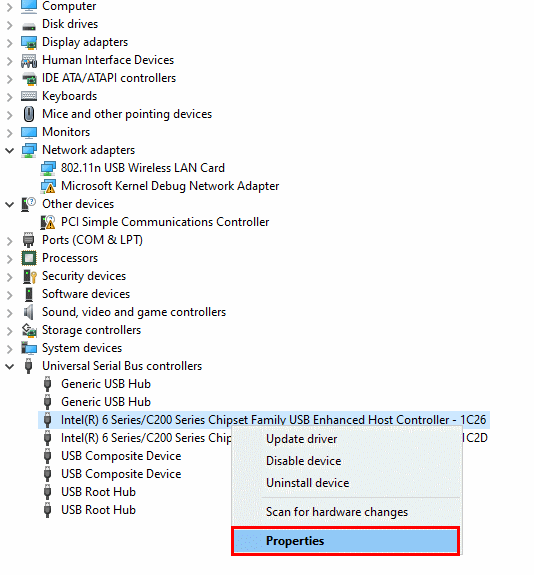 Go to the power management tab, and make sure to untick all options here.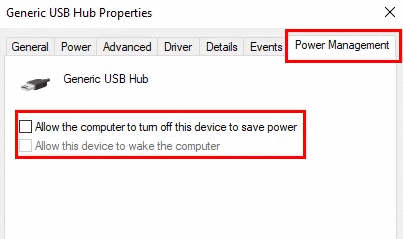 Restart your computer and check to see if the issue persists.
Conclusion
So this brings us to the end of our guide for Logitech MX Keys Not Connecting to Unifying receiver. Please note that the above methods are most likely to solve your connecting problem. However if not, you can always choose to connect your peripherals over Bluetooth. It is quite possible that your Logitech Unifying receiver is physically damaged, so if it's in the warranty period, kindly ask for a refund.