Most people do not always use the trackpad on their laptops for productivity work. They get Bluetooth mice to improve their functionalities. Logitech mice are known for being reliable devices that rarely fail to deliver. So many opt for the various Logitech mouse options for their PCs.
One of the popular model series in this regard is the MX series. The MX Anywhere 2, 2S, and 3 are frequently bought too, but not every user has had a pleasant experience. Some Mac users have recently reported that they are facing issues while connecting these mice and are now wondering what to do about it. If you are one of these troubled users, this article will help you out. Here, we have listed out all the standard solutions that one can try to resolve this problem. So without any further ado, let's get into it.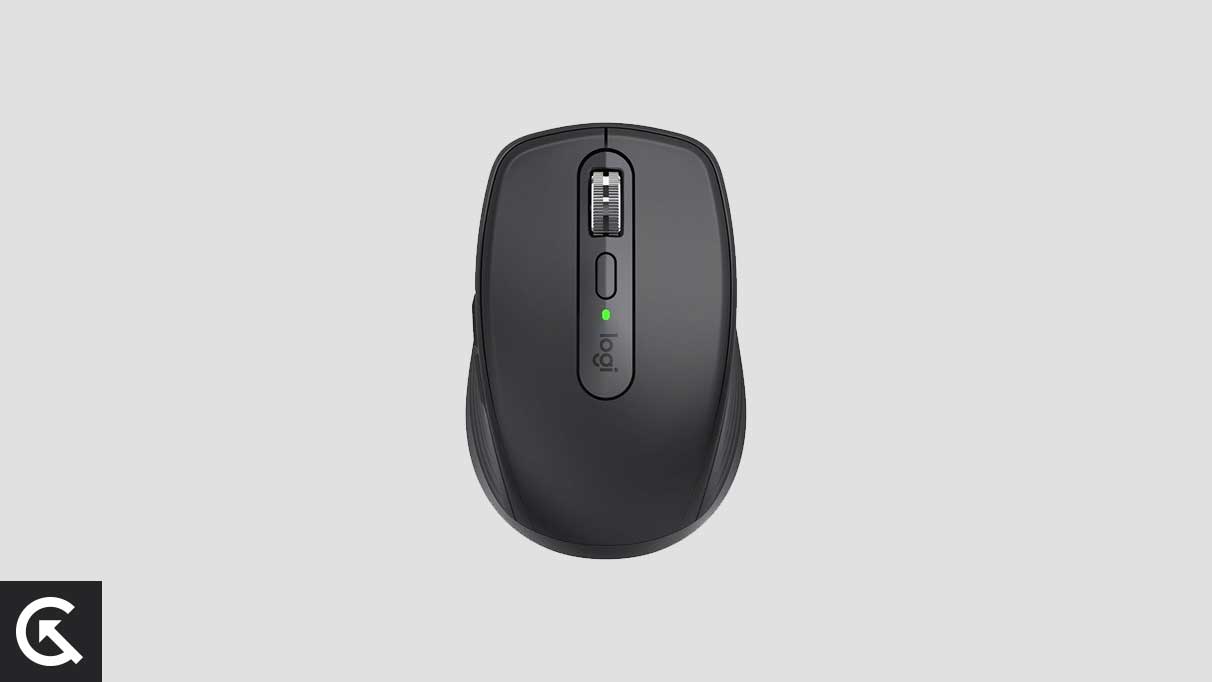 How to fix Logitech MX Anywhere 2, 2S, and 3 not connecting to Mac?
It would be best if you tried all the solutions one after the other until you find the one that works for you.
Reduce the distance:
Ensure the wireless mouse is not placed too far from your Mac. Otherwise, It can result in a weaker connection, making the device not work or connect to your Mac. Put it next to the Mac if you are trying to use it from afar.
If this does not help, try the next solution.
Reboot Your Mac:
A temporary system glitch or a software bug could also trigger the issue on your Logitech mouse, where it fails to connect to your Mac. Rebooting the device can fix the problems here as it clears the temporary cache and loads the necessary processes on the physical memory.
To reboot or restart your Mac, select Restart from the Apple menu. Once the device boots up, connect the mouse via Bluetooth to your Mac. If it still does not work, try the next solution.
Update macOS:
It is possible that after an update of the OS, your Mac will perform better. It could also prove to be the solution to your Logitech mouse connectivity problem.
So go to your Mac's OS update page and check whether there is any pending update. If there is an update, install that update and then try connecting the mouse to your Mac again. If it still does not work, try the next solution.
Check For Damage
Dropping your Logitech mouse previously might damage the internal mechanisms and cause it to malfunction.
To ensure your mouse is not damaged, you should thoroughly inspect its body for any exterior damage. Nevertheless, if you find any, contact the nearest service center immediately.
If there is no physical damage and you are confident that is not the issue, try the next solution.
Power Cycle Your Mouse
Now try power cycling your Logitech mouse. This will mean using the mouse or keeping it turned on at all times so that the entire charge is discharged. After that, charge up the mouse again and then try connecting it to your Mac.
If this does not work, try the next solution.
No Other Device is Connected
If your PC is connected to another Bluetooth device, it may not detect your Logitech wireless mouse. So disconnect any other Bluetooth connection and then try connecting the mouse. That has worked for some users. If it does not work for you, try the next one.
Update the Logitech Unifying Software:
The Logitech Unifying software is one you need on your system to maintain the connection between the Logitech mouse and the Mac. You need to ensure that it is running on the latest version at all times.
The best solution is to download and installing the latest version from Logitech's official website. Install the setup file you downloaded on your PC, and it should work this time for the mouse.
Try the next solution if you still cannot connect your mouse to a Mac.
Seek community help or contact customer support :
You can also visit Logitech's forums and raise the connectivity query about your mouse there. Someone might be able to provide you with a proper solution, as many might be suffering from the issue.
Additionally, you can contact Logitech's customer support through mail or call and inform them about your query. They should be able to provide you with a solution to your problem.
So these are all the solutions to fix Logitech MX Anywhere 2, 2S, and 3 not connecting to Mac. If you have any questions or queries about this article, comment below, and we will get back to you. Also, check out our other articles on iPhone tips and tricks, Android tips and tricks, PC tips and tricks, and much more for more helpful information.