Nokia is one of the beloved smartphone manufacturers which has sold millions of units when it launched its Android-enabled smartphone. However, like any other smartphone, Nokia users have expressed their queries over Nokia restarting and freezing problem which is like an epidemic spread across all smartphones around the world. There are plenty of smartphones with varying degree of specifications which a user can buy as per his/her requirements.
A user accomplishes any task on his/her smartphone using apps or services which means, if you are observing Nokia restarting and freezing problem, it has to do something with apps and services which use resources like RAM, ROM, cache memory, etc. If there is a problem is allocating memory or providing sufficient resources to the apps or services taking place on the smartphone or if the apps/services have any issues with itself, the phone usually freezes and restarts automatically. But this problem is easy to solve with certain measures that you need to take in order to fix it right away.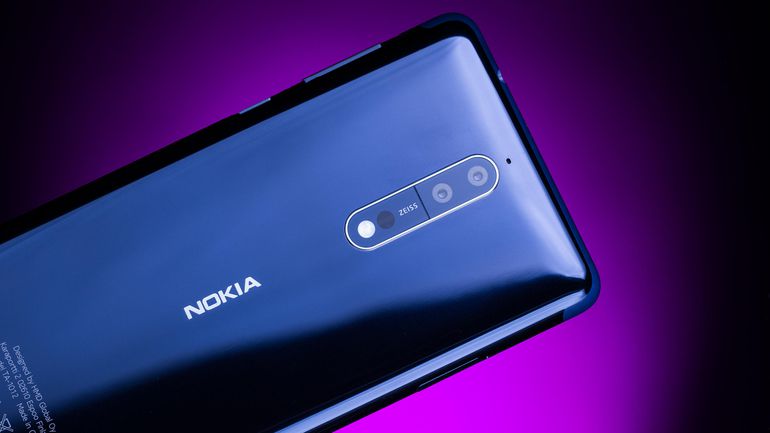 Methods To Fix Nokia Restarting And Freezing Problem
These are few methods you can revive your phone after its screen has either froze or it keeps restarting repeatedly.
Power down the device
If it has frozen, it means that the system has overloaded with apps and services which is overwhelmingly high for the system to handle. A smartphone with 'xyz' configuration has sufficient resources to handle a bunch of apps and services, however, sometimes apps consume a lot of resources which creates a deficit when other app or service require some resources to support it. In such cases, if your phone freezes and doesn't allow you to tap on the screen, try to power it down. It is way easier for devices with removable batteries if the screen isn't working for time-being.
Force stop unwanted apps
If you love multitasking, doing so is easy on your Nokia smartphone but if it starts to freeze or to restart abruptly, then you need to reduce the number of apps being used to avoid such problems. When you close an app, does it really means it has stopped working? The answer is No because it is still running in the background. Now, you can force stop these apps which will stop it from being in the background at least for some time.
Go to the home screen and tap on

Settings

tool on your device.

Now, scroll and app on

'Apps'

or

'Application Manager'.

This will open an entire list of apps you have downloaded, pre-installed and currently run.

Go to the apps that you want to shut and tap on it.

Press the

'Force Stop'

button and confirm the advisory and that's it.
Uninstall unwanted apps
If you aren't using an app but it is still installed on your device, it's time to uninstall it and create space for something else. Note that the smartphones with limited RAM do not sustain more apps and thus, you need to install an unwanted app to avoid the phone from getting frozen.
Open the

Settings

app on your phone and go to

Apps.

Now, choose the apps you want to remove one-by-one and tap on

Uninstall

button.

Confirm the action which will remove the app from your device and it will create more space for apps which require more space.
Clear app cache and data
Cache memory is temporary files which are created whenever use an apps or services or website, etc. This cache memory allows faster access to the service next time, however, if it is corrupted, it can serve as a major problem. There are several options to clear cache from the system of which, first is to remove it specifically for apps. Visit Settings >> Apps and tap on individual apps to delete the cache and data files.
Clear system cache
This particular method clear cache memory of a device as a whole. You need to tap on the Settings app from where you can select Storage. When you scroll down, you will see an option named 'Cache memory'. Once it is calculated, tap on it to delete the cache memory.
Wipe cache partition
This is the third method on the cache which as aforementioned, causes a lot of problems for smartphones if it is corrupted. Here, you need to tap into the recovery mode from where you can wipe the cache partition which will definitely speed up the device.
To boot into the recovery mode, press

power button

to power down the device.

Next step is to press the

Power key and Volume Up

key together for some time.

Release the keys when information on recovery mode is displayed on the screen.

Now, scroll down to the option called '

wipe cache partition

' using volume keys and select it using power key.

Now, confirm the selection by tapping on '

Yes

' and the system will automatically wipe off the cache partition.

Once it is done, you need to reboot the device.
Update the app & OS
Keeping the phone updated is very crucial if you want to stay on trend and use the latest features of the apps and services on your phone. Updates could be either for new features or security patches or privacy patches or performance boosts, etc. The reason for keeping the phone up-to-date is to avoid bugs and viruses from your system which could hamper its performance and slow it down considerably. Keeping the phone updated will take just a minute when you open "Settings >> About Phone >> Software Updates >> Check for updates". To check if you have received any updates for the apps, go to the play store.
Reset the phone
This is the most powerful method you can use to curb any software-related glitch. It can resolve almost every minor or major issue except hardware problems. However, you need to know that when you are requesting a phone reset, you are actually deleting all the data saved on the device permanently. After resetting the phone, it will revert back to its factory settings. Thus, it is recommended to take a backup of the data stored on the device before going further.
Reset using Reset & Backup feature
There are basically two ways that you can employ to reset the device. This is the first step which is the easiest of the two.
Firstly, open the

Settings

app on your phone.

Next is to scroll down the screen and select the option '

Backup and Reset

'.

This is where you will be prompt to take backup of the data as per appropriate.

Now, tap on '

Reset

' button to proceed and enter the password or pattern to confirm the action.

Next step is to tap on '

Reset everything

' and let the phone take over to complete the procedure.
Reset using factory data reset
Also known as a hard reset, this method requires users to boot into the recovery mode and then, reset the phone using this procedure.
First of all, tap on the power key to turn off the phone.

Now, press the

Volume Up

button and the

power key

together and hold it for a while.

Once the phone vibrates or the information on Recovery Mode pops up on the screen, release the buttons.

Now, use volume buttons to scroll towards the option called '

wipe data/factory reset

' and use power key to select it.

Next step is to select '

Yes–delete all user data

' and it's done.

Once the process is over, tap on reboot option to reboot the phone.
These were some of the methods you can employ to fix Nokia restarting and freezing problem. Note that the effects of each method can vary. Check out GetDroidTips for more such content Nokia and other Android brands.
Read More: