OnePlus smartphones are awesome when it comes to its premium design, spectacular specifications, and a stunning camera both rear and front that made it one of the fastest selling smartphone. Everything works superbly without lagging but as the time goes, the apps on these smartphones are crashing abruptly. There are a host of other performance related issues that few users have quoted in numerous forums and social media websites such as how OnePlus abruptly restarts in the middle of work without saving any data or it undergoes a random continuous restarting loop which is annoying.
Further, people have also found that OnePlus smartphones freeze when there's a lot of apps and processes running at the same time. Although these issues aren't apparent in the majority of cases people have started observing the same that enhances gradually. There can be a number of causes such as apps are causing conflict, apps aren't compatible or updated, as well as the system lags or the screen freezes and become unresponsive. Some have also discovered that the system stucks when booting combinedly increase the annoyance a user is feeling already. So, we tried to compile a list of troubleshooting tips and fixes that will help uncover the causes as well as fix the OnePlus restarting and freezing problem in this extract.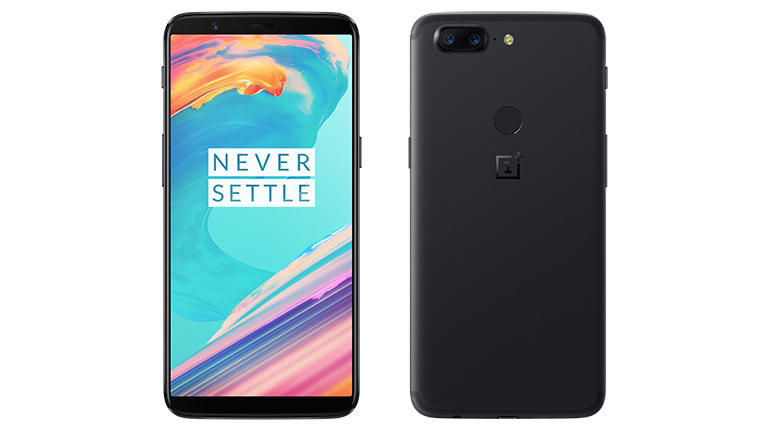 Try booting up the OnePlus smartphone
It's the first thing you should do if the screen is freezing too much or the device is rebooting abruptly. When you reboot a smartphone, all the resources that were consumed are released and that's when the device starts afresh. Further, doing so can also resolve minor bugs and software glitches while you were using the device.
Try Forced Boot
This is an alternative to reboot the system and it is extremely useful when the screen is frozen or has become unresponsive and resists any touch on-screen and taps on the buttons. Note that no unsaved data will remain on the device if you perform a forced to reboot. You can perform the same using a power button by pressing it for a few seconds until the phone itself powers down. If it doesn't powers up in a few seconds, simply press the power button for a few seconds and it will boot up again. That must solve any temporary problems for now.
Delete all system cache
Cache is one of the redundant temporary files on smartphones that usually help faster the retrieval time, however, once corrupted, the cache files can be pretty annoying as it introduces issues like screen freezing, restarting and freezing problem, screen flickering as well as a host of other problems that need to be dealt with. There are three places were these cache files are stored which are explain hereunder.
You can delete all the system cache by opening the Settings >> Storage and proceed to the 'Cache Memory' by scrolling down the screen. Tap on the option and you'll receive a dialog box asking to permanently delete the cache files or not. You need to select 'Yes' or 'OK' to confirm.
Delete all app cache
This is another part of cache files which are redundant too. Every app creates and stores cache files that can cause issues further and that is why you need to delete all app cache to get rid of the restarting and freezing problem as discussed here. Note that apps like WhatsApp, Instagram store user's credentials in cache files which means, if you delete cache files, you'll automatically log out of your profiles and you'll have to log in again.
Open Settings on your device.
Scroll down the screen and look for Apps >> Downloaded.
Here is a list of all the apps that are downloaded where you need to open each app individually and click on 'Clear Cache' and 'Clear Data'.
Repeat the procedure with all other apps and you'll notice a sudden change in the performance as it has grown speedy and faster with lower overheads.
Wipe cache partition
This is another part of cache storage which is stored and can be accessed to clean only in the recovery mode. Here's how you can delete these remaining cache files.
Power down the device first.
Press the power key and volume down key together for 10 to 15 seconds until the phone vibrates.
Relive the buttons once the screen boots up and shows Android logo on-screen.
The navigation keys are different in this partition where you can scroll using both volume keys and select an option with the power key.
You need to select 'wipe cache partition' from amidst the menu and then, tap on 'Yes' and that's the end of what you need to do to clear cache partition.
Use Safe mode for diagnosis
Verify if the restarting and freezing problem is caused to recently downloaded apps since Android users rely heavily on apps and there are millions of apps available to choose from. If you notice a weird behavior of your device after downloading an app, simply uninstall it and that must resolve the issue.
But if you aren't able to differentiate if the issue is caused due to pre-installed apps or is it due to third-party apps that you downloaded just now, you can boot into the safe mode and scrutinize the phone.
Simply turn off the phone and wait.
Now press the power button and boot up the phone.
As soon as the screen lights up, leave the power button and press the volume up and down button together that will boot the phone in safe mode.
You can check out the possible causes of the OnePlus restarting and freezing issue. Check if the phone behaves normally or not, if it does, then it is probably a third-party or downloaded app that causing the problem but if it does hang or lags, you need to find if there's a pre-installed app that's causing the nuisance.
Uninstall unwanted apps
If the phone freezes too much, try uninstalling the apps that you don't want or those you don't need actually. Navigate to Settings >> Apps >> Downloaded and tap on each individual app that you don't want and tap on 'Uninstall'. That's all.
Check for Android OS updates
It could play a vital role in various issues if the Android firmware isn't updated. On the contrary, outdated OS firmware can introduce bugs and that could corrupt the cache files and could induce the device to initiate random loops and host of other problems that you actually need to fix here. Check for Android OS update by navigating to the Settings >> About Device >> Check for updates.
Check for app updates
Apps are frequented with updates from its developers and that is what keeps them away from bugs and also introduces new features that the user could enjoy. Outdated apps, on the other hand, are problematic as they can introduce bugs and that is something you wouldn't like to have on your phone. You can check out for all the available updates by proceeding to Google Play Store and then, go to 'My apps and games'.
Remove case and cover
Tell me how the phone case or cover that prevents the phone from getting physically damaged can actually advance the cause of 'restarting and freezing problem' that we are discussing here. Although it may not directly involve in causing the issue it can increase the internal temperature of the device which is known to disrupt the performance of the device. Also, this may have an adverse impact on the battery which could cause random reboots and that's what you need to fix. Remove the cover and verify the condition of the device for a few days.
Restore the phone to factory settings
The actual reason why you need to restore the phone is if you cannot resolve the issues after going through the list of methods discussed above. When you reset a device, it goes back to its factory settings which means, all the data ever stored on the phone will be wiped off completely. Before proceeding with this option, I recommend users to take a backup of the data required and then, proceed.
Start with powering down the phone.
Press volume down button + power button together for 10 to 15 seconds.
Once the phone vibrates and shows an Android logo on-screen, you can let go of the buttons that you had to press earlier.
To navigate, use the power button to select and volume buttons to scroll up and down respectively or otherwise instructed.
You need to select 'wipe data/factory reset'.
Select 'Yes – delete all user data' and that's all. Reboot the phone post-procedure and that's pretty much an efficient method to curb OnePlus restarting and freezing problem.
Battery issues
If you are facing random reboots and abrupt restarting issue, it could be due to a faulty battery or connection in-between. If it's removable, check if the battery is deformed which is a clear sign that the battery could be the issue. If its non-removable, get it scrutinized and get it replaced or repaired according to its severity.
Report the problem to a service center
This is probably the last resort you have if the restarting and freezing problem is still persisting any of the methods stated above. You can report the issue to a service center and get it fixed after paying a premium which may be waived off if your device is in warranty and if the warranty period covers such issues. You can report the same issue to a mobile repair outlet although that might void the warranty as well. I hope this explicit guide helps you fix the issue at the earlier. Do let us know how it worked on your device in the comments.
Read More: