With a slew of features and boons that Android-enabled smartphones offer including customizability, upgradability, and much more, it has its backlogs, shortcomings, and problems that it has to encounter and conquer. Battery draining problems are spread across not only OnePlus devices which will be the focus of this blog but it is spread across all Android-enabled smartphones. Basically, a battery charged to its capacity to transfer electrons across the system wherever the system needs the power such as the LED backlight which consumes power along with all other electronic hardware. However, call it due to a software glitch or a hardware problem, the battery starts to drain pretty quickly.
But how do you assess if your phone's battery is discharging normally but draining quickly? It is quite simple since if you have been using the phone for some time now, you definitely know how much power of backup does your phone's battery offer on a full charge. Assume that it's 5 hours of talk time, now compare it with the power back up today and you will see a decline but if the graph is to steep, then you are facing battery draining problems. It's just a simple method you can use while a majority of people would eventually know that their phone's battery is draining too quickly. You need to take some measures to fix it and we have it right here in this detailed guide.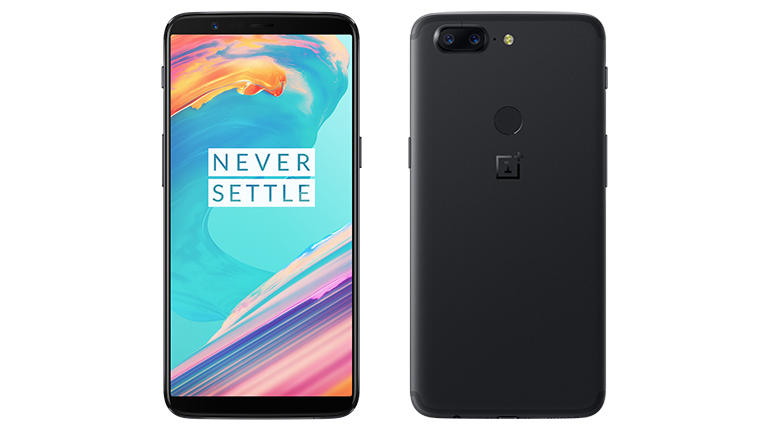 How Fix OnePlus Battery Draining Problems?
Now there are several troubleshooting tips and fixes that you can opt for in order to curb OnePlus battery draining problems.
Maintain a rich battery life
Facing battery draining problems? It could be due to a poor battery etiquette that you have been following ever since you bought your phone. According to the experts, you must recharge the battery to 90% and then, let it drain to 10% after which, plug in the charger and follow the same cycle again and again. You can remember it as '90-10 charging rule'. Another group of experts has stated that it is healthy to keep the phone's battery between 80% and 20% so that it doesn't go upwards of 80% and below 20%. Further, you must use an authentic or original charger provided by the manufacturer.
All about the apps
Android is blessed with apps and that is what's making it a must-have device since there are more than a million apps to try for each and every task you can think of. Now, the apps are indeed great but you couldn't say every app is great since they have issues and these apps introduce bugs and issues in the device as well.
Check for apps consuming the most battery
You saw that the battery is draining too quickly. What should you do? I would recommend users to have a look at apps that are consuming the battery, you can access the same at Settings >> Battery. Here, you will learn about the total power consumed, power available and duration as well as a complete breakdown of apps that have been using the battery. Check for power-hungry apps here or check which app or service have been consuming the most power so that you can actually limit its usage but there are more tricks to get rid of it too.
Close the apps
It is a common sight to leave apps open when not in use. Since it is literally easy to swipe between recently used apps on OnePlus devices, people usually forget to close the apps that they have used but don't need right now. These apps are still running in the background and therefore, they are churning the battery power required to keep them afloat in case if ever the user recalls it. You must close all the apps from the 'recent' list if not required as it takes away the strain from the battery. Further, there are few apps that might open again even after you closed it, in such cases, try to Force Stop the apps. Go to Settings >> Apps >> Running >> (Click on apps) >> Force Stop.
Uninstall problematic apps
Another troubleshooting tip on apps is to verify if there's an app causing conflict or might have introduced bugs or viruses which is one of the reasons why the battery drains quickly. Verify if the battery is draining apparently or gradually where the former dictates that it could be due to a faulty third-party app or processes. You can boot into the safe mode to get rid of such third-party apps if you aren't aware of it or you can uninstall the apps that you think might be the problem or those which crash often.
Reboot the device
Assuming that there's no problem with apps, you can simply reboot the phone to reduce the amount of RAM consumed as well as resources hoarded by the apps and processes currently running on the system. Before doing so, you just saved all the changes since it won't be saved automatically. Tech gurus usually quote the advantages of rebooting the phone at least once a day as it boosts the phone's performance as well as resolves minor software glitches if any.
Check for Android OS updates
Android is an operating system which provides a framework for all pieces of software, drivers, and hardware to interact and make things work. Since it is a crucial piece of software, it receives updates after every six months or a year as the developers work round the clock to provide the best services and resolve bugs, if discovered. It is crucial to keep the Android firmware updated to the latest version available. In case if the phone is more than two years old i.e. from its release date, it must have gone out-of-support. If that's the case, either you can downgrade the OS to a previous version or you can install a custom ROM.
Check for app updates
You must keep all the apps updated. That's because developers provide updates for apps in order to increase its performance, introduce new features and UI changes among others as well as fix the bugs that were reported earlier. Outdated apps can have an adverse impact on the device as it may lead to app crashes or apps might not behave properly, etc. This is why experts recommend users to keep all the apps updates which isn't much of a time-consuming task since you can set the phone on 'auto-update'.
Wipe app cache and storage cache
It's time to clear the cache files, these are temporarily stored files that keep information about user's last session in order to increase the retrieval time and decrease overheads, however, once these files get corrupt, they are like a bomb as they introduce a number of complications, slow down the phone as well as cause a variety of issues such as battery draining problems, wifi issues, overheating problem, and much more.
To clear app cache, you need to open the Settings app on your phone and go to Apps. Here, proceed to the 'Downloaded' section of apps and click on each individual apps and tap on 'Clear Cache' and 'Clear Data'. Next procedure is to retreat to the Settings app and proceed to Storage. Now, scroll down the window and locate 'Cache memory', once you click on it, the system will prompt you whether to delete the cache storage or not. Confirm and bingo, you have successfully clear app cache and storage cache.
Wipe cache partition
After clearing app cache and storage cache, you need to boot into the recovery mode to wipe cache partition and you'll notice a sudden boost in performance right after you reboot the phone after performing it.
Start with a turned OFF device.
Hold power button and volume down key together and keep it held for few seconds and let it go only after the screen displays Android logo or OnePlus' logo.
Next is to tap on 'wipe cache partition >> Yes' using the volume up/down keys as scrolling keys and power key as selection key.
Restore the phone to factory settings
Still facing the same OnePlus battery draining problems? It's high time to restore the phone to the original factory settings. There are basically two methods that you can use to restore the device but first, ensure that you take a backup of all the files that you need and remove the memory card and SIM card prior to this procedure.
The first method revolves around the 'Backup and reset' feature available built-in. Proceed to the Settings tool on your device and navigate to the Backup and Reset. Here, tap on resetting the device after which, the phone will ask you to enter the PIN or Password to confirm. Finally, touch on 'Reset Everything' and there you have it.
Another process revolves around the recovery mode for which, you already know the procedure to boot into the recovery mode as it is already discussed in the previous method (wipe cache partition).
Once the recovery mode is displayed on-screen, select 'wipe data/factory reset >> Yes — delete all user data'.
Restart the phone to boot into the normal mode once the phone is restored and hopefully, it must have resolved the OnePlus battery draining problems that you have been observing lately.
Report the problem to a service center
A smartphone isn't just a piece of metal, plastic or aluminum but an armamentarium of hundreds of components assembled together to create a smartphone backed with several software and programs. This increases the scope of error and it might become difficult to narrow down or pinpoint to a culprit in some cases. If you aren't able to resolve the issue on your own, you can report the issue to the service center and get it repaired professionally.
Read More: