Every year, smartphones are getting twice as advanced compared to the last year. Similarly, every component of a phone is being revamped to give it extended power and possibilities. But one of the few aspects of a smartphone that hasn't been resolved yet is that battery draining problem since there can be various reasons why the battery is draining quickly and yes, it's not cool. It's annoying when you charge your phone and after just some time, you see that the phone's battery is halfway drained and if you keep using the phone for a while, it decreases quickly.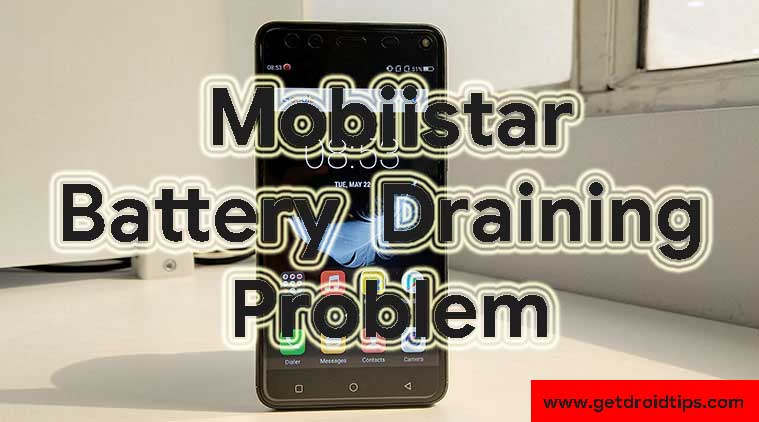 Note that all major smartphones have power saving mode that enables automatically when the battery reaches 15 percent but if your phone battery is draining quickly, it is no doubt that power saving mode will help the phone to keep alive for some time but that's not a fix. Well, we researched this issue and found out some of the most effective troubleshooting tips and fixes that will help you overcome the battery draining problems.
Reboot the phone
Is the battery draining too quickly? If this is the first time you have noticed the battery life to go down considerably, it might be a temporary technical glitch and the best way to get rid of any minor glitch is to reboot the phone. This will refresh the device and start all the apps and processes afresh thereby giving the battery a most-needed break from being overused.
Alter brightness settings
A lot of users resort to full brightness settings no matter if its broad daylight or midnight. This does have an adverse effect on the eyes but when it comes to a smartphone, brightness settings battery life and thus, it becomes to a component of the battery draining problems that you are facing right now. Therefore, experts recommend user to keep the brightness settings as per appropriate i.e. low to moderate during day or night and high when you are out in the sun where lower brightness settings mean you won't be able to see the screen at all.
Close all apps when not required
An Android smartphone is nothing without its apps since there are more than one million apps available on Google Play Store where you can find an app to accomplish any task no matter how casual or professional it is. But the worse thing about these apps is that it consumes power even when not in use but you opened it earlier. These unclosed apps use battery life and other resources while being in the background since they aren't closed it. This is one of the major components of the battery draining problems that you are facing and that is why you must close these apps when not required. You can either close the apps by going to 'recent' apps or you can go to Settings >> Apps >> Running and check out all the apps that you don't want and press 'Force Stop'.
Keep all unwanted services off
People forget or say, don't bother to turn off the wifi on their phone even when there is no network available and that's just wifi. There are other services too that remain activated such as GPS or location, Bluetooth, etc that are some of the most power-hungry features that need to be deactivated if not required. If you keep these services activated when not required, they will consume a major chunk of the battery and bring down the battery life to critically low over time.
Uninstall dormant apps
Apps are one of the major component involved in causing battery draining problems. Now, you have an Android smartphone i.e. Mobiistar or any other smartphone that has bloatware or pre-installed apps. Then again, there are a bunch of third-party apps that everyone installs of which, only a few are used while leaving some of the apps installed but never used. Even after you aren't using an app, it is still installed and uses memory on your storage while some might even use other resources even after not in use. This increase battery consumption which is one of the triggers why your phone's battery drains out quickly.
The best way to get rid of these unwanted or dormant apps is to uninstall them. Navigate to the Settings tool and then, open Apps section and slide to Downloaded apps that gives you access to a list of all the apps that are downloaded. You can uninstall the downloaded apps that you no longer need and you can disable the bloatware since they are easy to be uninstalled. You'll notice a sharp performance boost when you uninstall these apps.
Use power saving mode
Most of the smartphones have a power saving mode that automatically activates when the battery reaches 15 percent. But the best move to get the most of the battery left is to turn on the power saving mode in advance. But if you don't have a power saving mode, you can check out apps on the Play Store and download the same to enhance life while using the smartphone as a feature phone for the time being.
Use apps that extend battery life
No, not all the apps on Play Store referred to as third-party apps are power-hungry or problematic, there are some apps available that enable the user to extend the battery life using some algorithms and methods. One such app is Greenify that identifies the apps causing the most battery draining problems and allow the user to hibernate these apps. Greenify boosts the functionality of the device by reducing the amount of lagging as it limits the apps from using more battery than usual along with alarms to alert the user about any power-hungry app that can be hibernated, uninstalled or disabled for some time. You'll find a number of apps on the Play Store under 'similar' section.
Practice proper battery etiquettes
All the Mobiistar smartphones have Lithium-Ion batteries that have a certain recharge lifecycle. When the user charges the battery over time, the battery's capability decreases and that is where battery draining problems kick in. There is a specific protocol recommended by experts that helps extend battery life even further. Some experts suggest that you mustn't charge the phone over 90 percent and you mustn't allow the phone to discharge below 10 percent which is referred as 90-10 proponent. But there is another group that recommends following an 80-20 proponent where you mustn't charge the phone over 80 percent and don't let the phone to discharge below 20 percent which is good for battery's health.
Again, there is a third opinion of another group of experts that recommends the user to keep the battery between 80 to 40 percent but never let it charged till 100 percent. When the phone is completely charged, you might notice that the battery life decreases to 90-odd percent after few minutes of use which is a reason why experts recommend not to charge over 90 percent.
Clear app cache and storage cache
Cache memory can go corrupt too easily and that needs to be fixed or else the system will become slower and introduce various problems. You can clear the app cache by going to the Settings >> Apps. Further, to clear storage cache, navigate to the Storage section of Settings app and proceed to the Cache Memory and delete it.
Update the apps & Android OS
It is crucial to keep both the apps installed on your phone and the Android firmware you are using to curb any potential errors or bugs that trigger various problems. You must keep the app and the firmware updated to get rid of any temporary issues.
Use the recovery mode
You can access the recovery mode to clear the cache partition as well as reset the phone. This bootable partition is powerful enough to fix any software or technical glitches, although it requires to user to follow the said sequence to access it and here's how you can go it.
Firstly, turn off the phone.
Press the power button on your phone and press volume up button together and hold it.
You can leave the buttons as soon as the Android logo appears on the screen that will guide you to the recovery mode. Now, follow any of the given procedures that you want to do to fix battery draining problems.
Wipe cache partition
In recovery mode, select the option 'wipe cache partition' and confirm it.
Once it is finished, you can reboot the system.
Reset the device
You'll have to select 'wipe data/factory reset' and then, select 'Yes — delete all user data' and it's done.
Finally, restart the phone in the factory settings and it must solve the problems that you have been facing with your device.
Few other ways you can limit the battery consumption
Keep the RAM in check and clear it once a day
Reboot the phone at least once a day
Keep at least 1 gigabytes or 1.5 gigabytes empty from the internal storage
Uninstall apps that aren't required often
Turn on Airplane mode when there is no network available.
Read More:

How To Fix Sony Overheating Problem – Troubleshooting Fix & Tips

How to Fix Vivo Battery Draining Problems – Troubleshooting and Fixes

How Fix Sony Battery Draining Problems – Troubleshooting and Fixes

How Fix Nokia Battery Draining Problems – Troubleshooting and Fixes

How To Fix Mobiistar GPS Problem [Methods & Quick Troubleshoot]