I know I can do a million dollar transaction while listening to my favorite song and playing the latest game I downloaded right on my smartphone without going anywhere and wasting time. Android smartphones have grown advance over the years but the most prevailing and annoying issue that today's smartphone is about battery draining problems. Lithium Ion batteries which are now used in all smartphone has a life of around 2 years where its performance depends on many factors including its recharge cycle where the performance depletes gradually. But if your phone's battery is draining quickly, then there could be battery draining problems which can be fixed. We have compiled a list of hacks you can follow to get rid of this issue.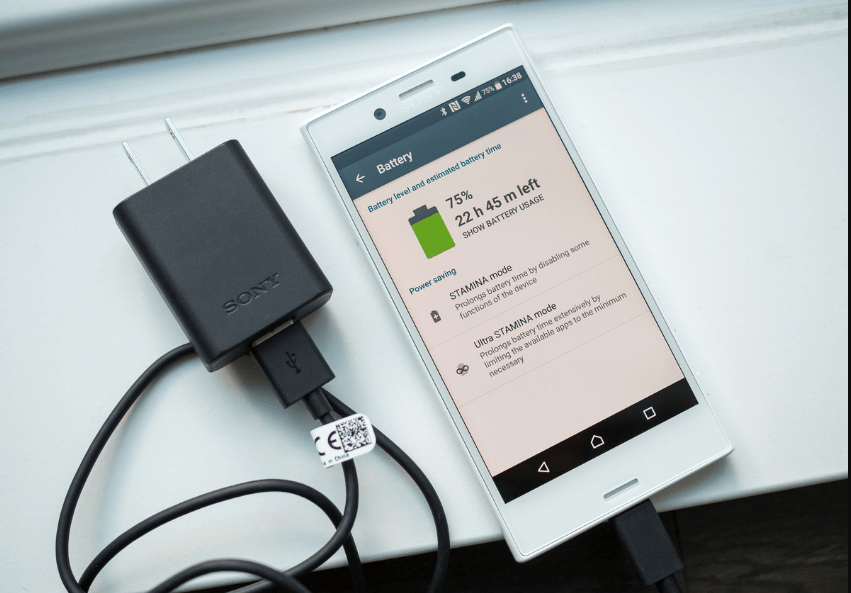 Restart the phone
If battery draining problems strike you, just turn off the phone and keep it as it is for few minutes. When the phone was turned on, hundreds of services and apps and widgets etc were running on your system where all require a battery backup to run. Although smartphones are designed to handle millions of calculations a second, many a times, the system is so overloaded with processes that it starts sucking an ample amount of battery backup that will drain out the battery too soon than usual. Another reason could be bugs that might have escaped and caused an app or process to drain the battery by consuming more than the usual amount of energy. Restarting the system releases all the resources being used and thus, it eases the stress on the battery.
Toggle brightness settings
You are free to toggle brightness settings as per your wish. But if you feel like the battery is draining much faster, simply tweak the brightness settings a little. You can lower the brightness during the night while you can keep the brightness at a moderate or high level during the day.
Spot battery draining apps
You need to understand that apps are useful but there are plenty of apps that an average Android user installs and which are seldom used. These are called dormant apps. If you think that your battery is draining much faster, go to 'Settings >> Battery' and check out the apps which are consuming the most battery. Now, you can either force stop that particular app or you can uninstall if you no longer need it. You can restrict these apps from consuming more battery by shutting it down for some time if in case you don't want to uninstall it. There are dedicated apps available on Google Play Store that can diagnose and allow the user to take required actions on battery hungry apps.
Avoid incompatible charger
A lot of people who simply use other' charger to recharge their phone without the knowledge that this can have an adverse effect. First of all, you must use only a compatible original charger provided by the manufacturer and avoid chargers that are either lower or higher capacity as it can cause problems such as the phone might hang or freeze. Further, an incompatible charger can charge the phone but doing so will have its own disadvantages.
Close all background apps and processes (if not important)
When a user opens an app, he/she will abruptly close the app by clicking on the home button after which, this app goes into the background. To shed light on this issue, background apps constantly draw power from the battery to keep it running in the background. Similarly, there are apps and processes that run in the background while causing the battery to drain itself pretty quickly. Here's how you can combat it.
The first step is to go to the Settings.
Next is to go to Apps >> Running.
Now, click on every individual app that you no longer need and Stop all the corresponding services.
Note that each app can have more than one processes running in the background which you can close if you don't need that particular app for now.
In case if the system prompts a warning sign, confirm and stop the process.
Note that you must leave all the process which display either the Android logo or any other system processes.
Close or turn off unwanted services
In the previous steps, we spoke about unwanted and battery-hungry apps but these are not the only tools that you must check. There are plenty of other features such as Wifi, Bluetooth, Location, etc that are regarded as high-energy consumptive features since all these features require a high amount of energy to operate. Thus, you must see to it that wifi, location, Bluetooth, and other similar services aren't turned on even after not in use. These features create a scarcity of energy by consuming more energy than other apps and thus, you must see to it that these apps are properly managed unless you are looking forward to allowing Sony battery draining problems stay intact with your device.
Replace the battery
If you have been using the phone for a while or if the battery is not performing according to its capacity, take help from an expert and get the battery replaced. You can buy a battery with higher output that will provide longer standby and talk time compared to the previous battery. You can extend the battery life of your new battery by maintaining a flawless recharge cycle. It is advisable that you allow the phone to drain out completely before recharging it to its full capacity since Lithium-ion batteries tend to lose its performance over time and based on its recharge cycle.
Report the issue
Your phone is having the same Sony battery draining problems even after complying with the above-mentioned methods as well as replacing the battery, it is now time to report the issue to a service center. It is possible that the phone is not able to draw in required power from the power source to the battery while displaying false readings or there are bugs and errors that causing the phone to lose more power than it gains upon recharge. But before you can report the problem to a service center, check if resetting the phone brings any change to the battery or not.
Perform factory reset
If no other method works on your phone, you must check if this particular method does any difference. Factory data reset or FDR can fix almost every software-related issues, however, for any hardware-related issues, you will have to go to a service center. Here's how you can perform a factory reset on your device.
To fix Sony battery draining problem, turn off the phone.
Now, press and hold both Volume Up and Power button together for 20 to 30 seconds until the phone vibrates.
Leave the buttons and allow the system to boot into the recovery mode where you can perform FDR.
Now, you will have to select the option 'wipe data/factory reset' and then, 'Yes — delete all user data' to command the system to perform FDR.
Once it's over, reboot the phone and check if the problem is sorted or not.
Read More: