It takes just a few seconds to trace one's location on any navigation apps like Google Maps or Waze as you literally need to move a finger and turn on GPS and that's it. The smartphone will itself find your location, route to the destination, details on attractions, museums, theaters, offices, etc within seconds. But what if the GPS is not working? Since it is a combination of hardware and software, there is a great possibility that anything can go wrong. What do you do if GPS is not showing accurate results or its shows incorrect results? Don't worry because we got your back, here's how you can fix Mobiistar GPS Problem.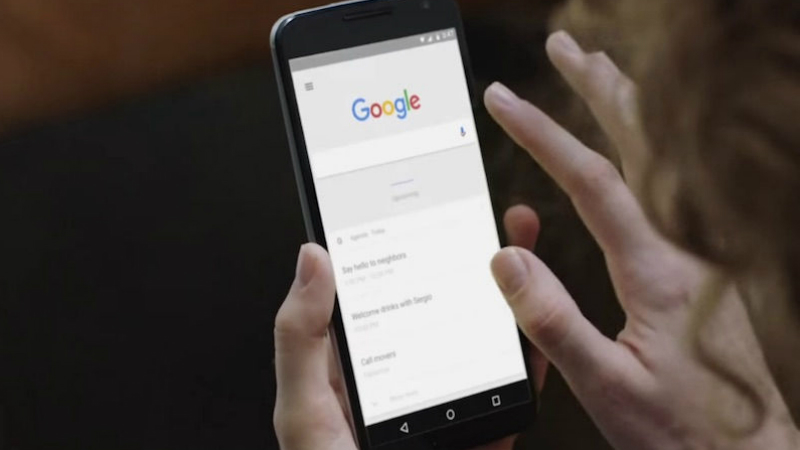 What is GPS & how does it works?
GPS stands for Global Positioning System that works with the help of satellites in order to provide location-based services to the users or GPS receivers mounted on smartphones, for instance. GPS was introduced by U.S. Army in 1973 for military purposes, however, it was later made public and free for use. These satellites are actively transmitting signals to the ground which is intercept by a GPS receiver such as a smartphone that analyzes and calculates the time it took to receive the signal and using an elaborate algorithm, it uses trilateration technique to pinpoint user's location on the ground. Modern smartphones use A-GPS or Assisted GPS that works with satellites as well as nearby cell towers on the ground that provides more accurate location-based services to the users.
Reboot the phone
GPS is not working? Simply reboot the phone and check again. This is because when you turn on GPS or Location on your phone, it follows a procedure that involves both software and hardware and there is a possibility that it might run into a problem while starting up or it could be a technical or software glitch. Restarting the device resolves a plethora of temporary glitches and that is what you should do.
Toggle GPS/Location
This is a helpful tip if GPS is not working or if it's not starting up on your phone. Simply toggle the GPS or Location on your phone multiple times and that must eliminate the error right away.
Toggle airplane mode
Consider that you want to search for your location but the GPS or Location feature on your phone isn't starting it. You can practice this issue where you need to toggle the airplane mode or say flight mode. This will temporarily disable all the incoming and outgoing networks but when you turn off the airplane mode, it will treat the problem right away.
Turn on 'High accuracy mode'
If the problem you are facing is of inaccurate or incorrect location, here's what you must do. You need to open the Settings app on your phone and then, go to 'Location' and proceed to 'Mode'. Now, tick the option titled 'High accuracy' which is although a power-hungry feature, but it tends to provide the best of results. Further, tick the boxes listed on the menu to allow the phone to use both GPS Satellites and mobile networks to increase the accuracy further.
Check if there's any interference
Your phone could show inaccurate location-based results if there's any obstruction between the GPS receiver mounted on your phone and the GPS satellites and cell towers. Now, the immediate obstruction that comes between these components is the phone case or cover where it is a possibility that the material used to make the case is causing obstruction in signals. If that's the case, remove the phone case and check if the results improve or not.
This is an all-in-one app where the user can deduce if the problem is due to a damaged hardware component or is it due to some software glitch. Install it from Google Play Store and then, you can check if there are any satellites visible on the screen or not. It takes at least four satellites to provide an accurate location of the user but if there's any problem with the network or hardware or software component, it could be a problem.
If there are satellites visible on the screen, it means that the GPS problem that you are facing is due to a software-related issue and when there are no satellites visible, it means that its a hardware issue. It could be the GPS antenna which is mounted on the smartphone or any other component that needs an expert's help.
Refresh AGPS
There are basically series of methods involved such as you can go to Settings >> Apps >> System Apps >> AGPS >> 'Reset' / 'Clear Cache' / 'Clear Data'. There is an alternative available you can download GPS Essentials or a similar app from Play Store to refresh AGPS and GPS services on your device.
Update Google Maps
If you find it difficult to search for accurate location-based results, an outdated Google Maps app or any other navigational app that you are using may be the problem. Outdated apps affect results to a great extent and also, are prone to errors and bugs that might have escaped or infested the outdated app as they are released by hackers to cause problems. Thus, updating the app is the sole solution to get rid of any bugs and errors and guess what, you get more features when you update the app.
Update Android firmware
The same way you must keep an app updated to avert any bugs or errors, you need to update the Android OS as well. Outdated firmware can affect the system and thus, you must update the OS by going to the Settings >> About Device >> Software Updates.
Wipe app cache
This is a pretty easy technique where you will get rid of unwanted junk from your phone i.e. cache files. These pieces of files get corrupt too easily and then, cause problems by slowing or lagging down the phone and much more. These files can also cause problems in the working of any particular feature or the system as a whole because of which, you'll find this method in every guide on Mobiistar here on GetDroidTips as it actually resolves many software-related glitches.
Wipe cache partition
The user will have to access the recovery mode for this method which is accessible with a combination of keys for which, the procedure is as followed.
Firstly, press the power button to turn off the phone.
Now, press the power button and volume up button for 5 to 10 seconds so that the phone boots up.
When an Android logo displays on the screen, release the volume up key and keep the power button pressed to enter the recovery mode.
Now you need to select 'wipe cache partition' and confirm it by hitting the option 'Yes'.
This will wipe off all the cache files thus giving a boost to the phone in terms of performance and also, resolve various software related problems.
Reset the phone
To put an end to any and every software-related issues like GPS problem that you are facing on your phone, restoring the phone in original factory settings is a powerful method. Before commencing with it, you need to take a backup of files that you want to store and then, proceed with the procedure to access recovery mode on your Mobiistar smartphone as described in the previous method.
Once you have access to the recovery mode, select the option from the menu that says 'wipe data/factory reset' and confirm it and there you did it.
This must provide a resolution to the GPS problem you have been facing on your phone.
Buy an external GPS receiver
Need a boost to the GPS-based services on your phone? Buy an external GPS receiver which can either complement or substitute the built-in GPS receiver in order to provide sound results. Though it's an additional investment, it will pay off if you are someone who relies on GPS too much and in fact, the majority of people do depend on it.