Microsoft Flight Simulator is one of the best in class flight simulator video games that runs really well on Windows and players are loving it. It offers the most realistic graphics and stunning gameplay every time but somehow players are experiencing issues with the game crashing or texture not loading properly. Well, reports are coming out that the Microsoft Flight Simulator crashing or texture issues happening After Upgrading Nvidia GeForce Drivers.
Now, if you're also one of the Microsoft Flight Simulator players and facing the same kind of issue then make sure to check out this article completely to know more about it. Apart from the crashing issue, it seems that several players are also facing some other technical issues like mouse cursor randomly disappearing, lagging, stuttering, black screen issue, and more. Mostly, the texture not loading or blurry texture rendering issue becomes quite common.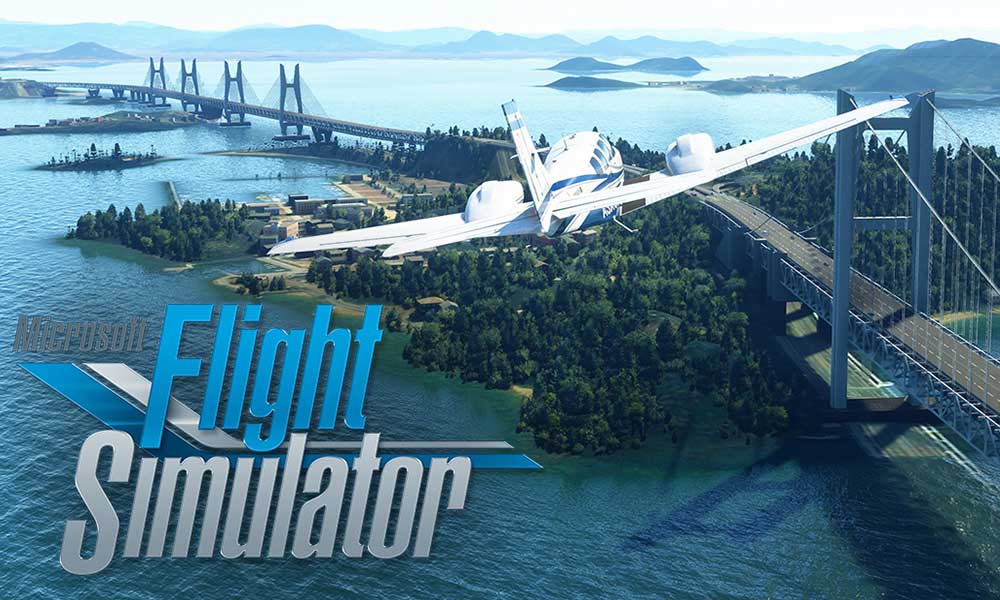 Microsoft Flight Simulator crashing or texture issues After Upgrading Nvidia GeForce Drivers
Developers Microsoft Corporation and Asobo Studio are doing a great job by providing frequent patch updates to the Microsoft Flight Simulator title to improve the gameplay and fix bugs or errors. However, it looks like that the new update also brings some unwanted bugs or issues that players don't like at all. Meanwhile, it's also worth mentioning that the graphics card brands like Nvidia and AMD also have to update their drivers to improve the gaming performance or bring more stability to match up the latest game update. Sometimes this can be applicable for specific graphics cards only.
However, it seems that a recent NVIDIA graphics driver update is basically causing the Microsoft Flight Simulator game to crash during startup or just after loading the initial screen for plenty of players. Whereas some players can get into the game but the ground textures don't seem to be clear enough (blue patches in the texture). Now, affected players are really getting frustrated because the game crashes to desktop with any kind of proper error.
It basically leaves them scratching their head to find out the actual reason behind it. So, the developers are also finding it difficult to address the issue earlier. However, multiple reports are suggesting that the particular game crashing issue is linked to the NVIDIA GeForce Driver (497.09 MB) that was released recently.
Luckily, the Microsoft Flight Simulator Support team did respond to this crashing issue. So, we can expect a resolution soon. However, there is no estimated timeframe given yet on this topic that when the fix is coming. It's better to wait for the official patch fix to arrive by Microsoft or Nvidia in the upcoming weeks. Because there are no other possible workarounds available yet except for switching to DX12 or reverting to the older Nvidia GPU driver version.
We are aware that users with the latest Nvidia Geforce driver (497.09) may experience issues with Microsoft Flight Simulator in DirectX 11 mode.

Please see Nvidia's 497.09 Feedback Thread for more information about the driver update:https://t.co/B9Ju5c5pLF

— MSFS Support (@MSFS_Support) December 3, 2021
One thing is noticeable that as per the Microsoft Flight Simulator Support team, after installing the latest Nvidia GeForce Driver (497.09) players are experiencing issues with the Microsoft Flight Simulator in DirectX 11 mode.
So, those who're getting affected by this crashing issue can simply try switching to DirectX 12 if their graphics card supports it. Otherwise, simply go back to the previous version of the Nvidia GeForce drivers that did work for them before the update. Meanwhile, keep an eye on this article for further information or fix whenever available.
That's it, guys. We assume this article was helpful to you. For additional queries, you can comment below.