Microsoft's Surface Pro 4 is the company's take on a premium 2-in-1 laptop. This laptop has been the choice for many professionals as their primary Windows computer. However, to ensure that this device is running at its best, you need to keep its drivers up to date. Over time you might encounter driver issues on a Microsoft Surface Pro, but that can be easily resolved by updating the drivers.
If you have any driver files missing in your Microsoft Surface Pro, then you can easily download them from Microsoft's website. You might notice some of your driver files not working after a Windows update. It happens when the new version of Windows requires a new version of the drivers. So if you are encountering any driver issues on your Surface Pro, then this article will help you out.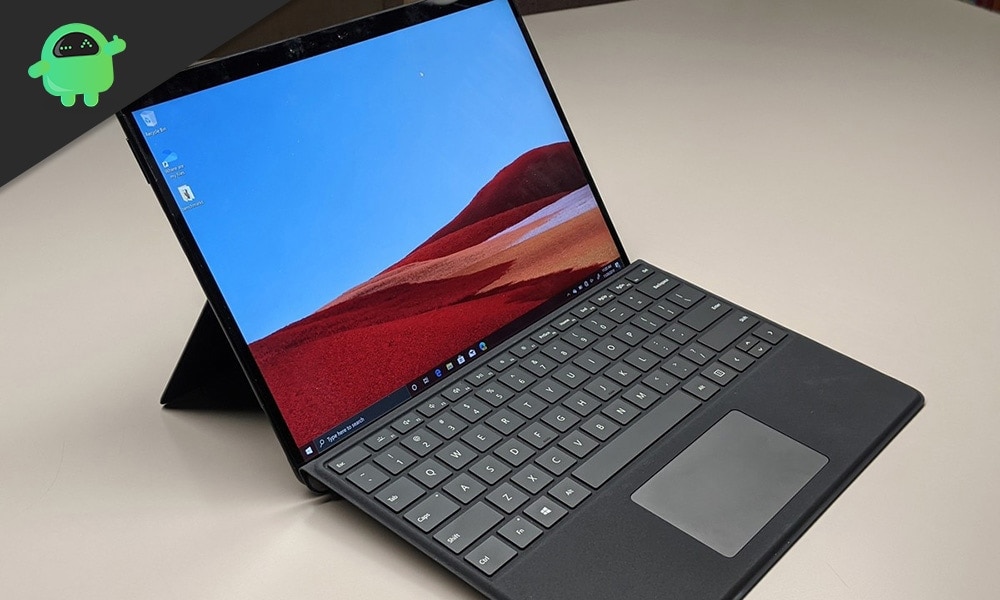 How to update and download Microsoft Surface Pro drivers?
Firstly, you need to figure out your device's model number and what version of Windows 10 it is currently running. Once you have that information, you can go ahead and download the drivers from Microsoft's download center.
How to download the drivers manually?


Select the driver package that you need to download for your system.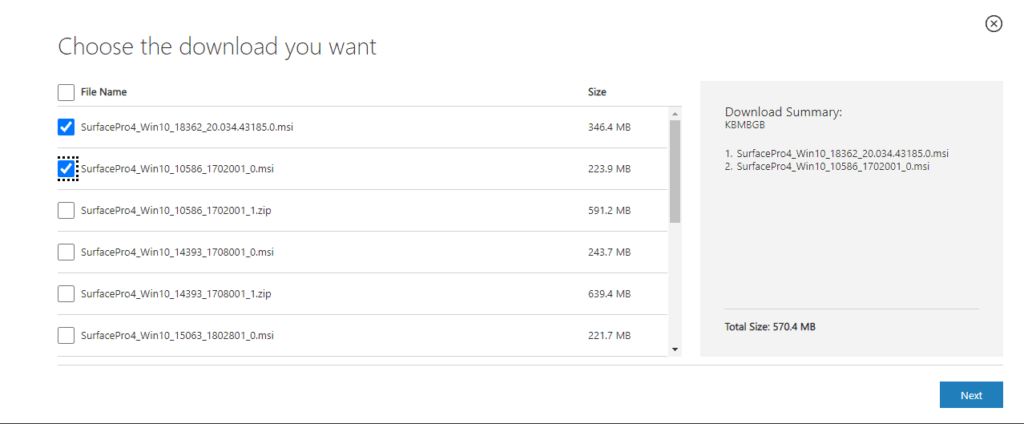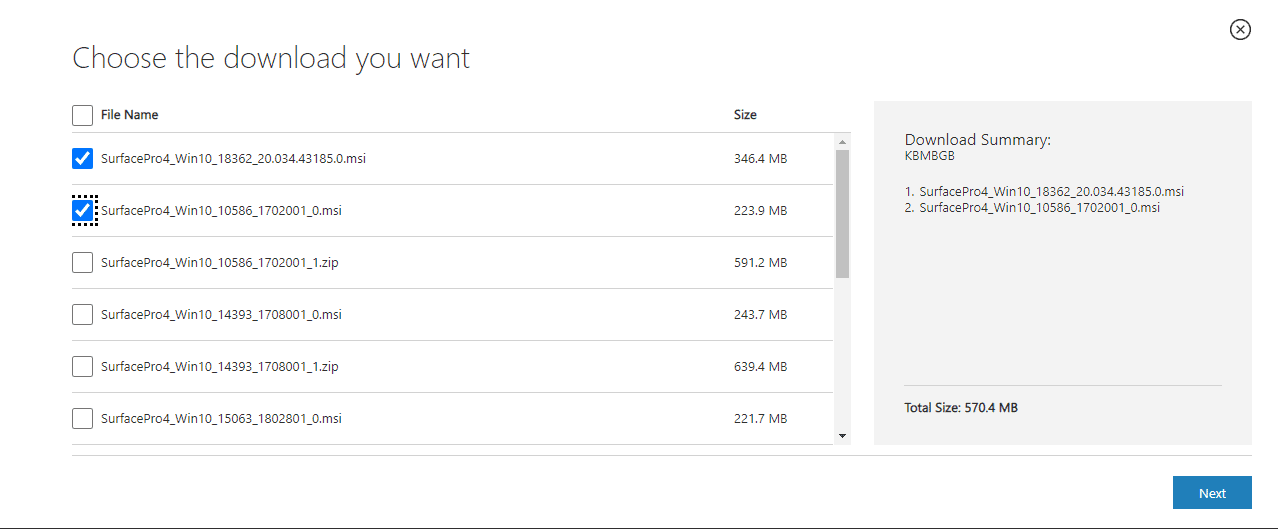 If you select multiple driver packages at once, they will be downloaded in a single zip file. If you end up with a zip file, then unzip the file and then open up the packages one after the other. If you download a single file, then open it up like an executable file.
Follow the on-screen instructions, and the setup will install the driver files on your Windows computer.
So that is how you can download and install the latest Microsoft Surface Pro drivers from the Microsoft Download Center.
How to download the drivers automatically?
If you already have the driver files, but they are outdated, then you can download the latest version from the site and install it as mentioned above. Or you can go to your Windows Device Manager and let Windows automatically install the new drivers.
Press and hold Windows key + X and choose "Device Manager" from the list of options.
Double click and expand any category in the Device Manager window and look for the drivers you need to update.
Once you see hardware whose driver you need to update, right-click on it and choose "Update Driver."
Choose"Search automatically for updated driver software."
Then follow the on-screen instructions, and Windows will look for the latest drivers on the internet and install them on your computer.
You can even use a third-party driver program that will scan and look for outdated or missing drivers on your computer. You can then let the program install the drivers automatically.
So that is how you can update and download drivers for your Microsoft Surface Pro. If you have any questions or queries about this article, then comment down below, and we will get back to you. Also, be sure to check out our other articles on iPhone tips and tricks, Android tips and tricks, PC tips and tricks, and much more for more useful information.