It is a common issue while playing Call of Duty: Modern Warfare that random players join your party and disturb you throughout the gameplay. Moreover, even some known friends are a kind of headache to enjoyable gameplays who disturb you. So it is better to keep them away. However, to do this, you have to change Party Privacy settings.
Party Privacy Settings allow you to choose your party members accordingly and set who can join and who cannot. So if you are one of those who are frustrated by the factors mentioned above, this guide is for you. Let's get started.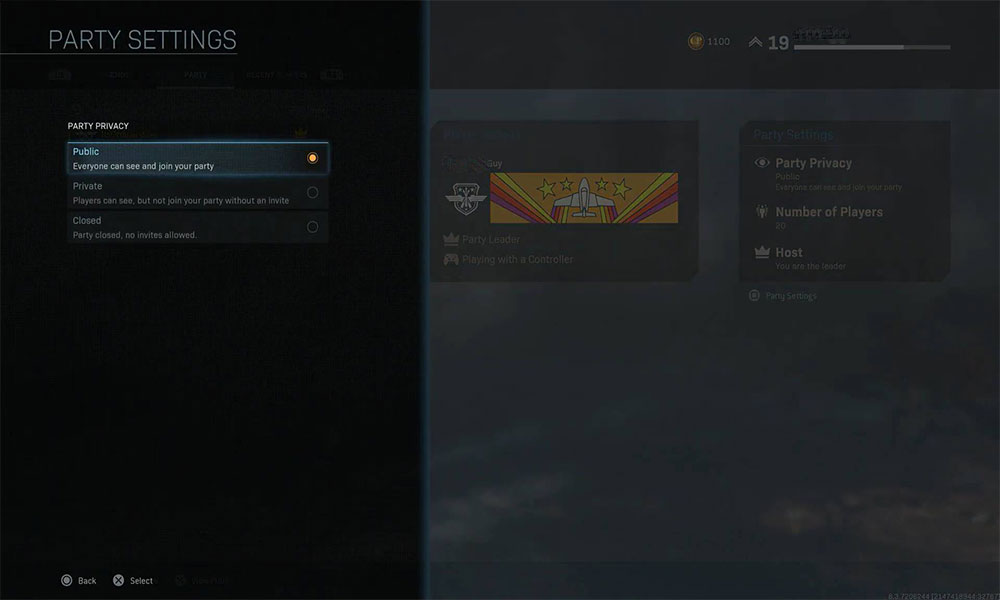 How to Change Party Privacy Settings in Modern Warfare
If you want to change party privacy settings in COD Modern Warfare, then you must know first that there are three different party privacy in COD modern warfare such as: –
Closed: – This means that the party is closed and further no invites are allowed.
Public: – Its this type, anyone can see and join your party.
Private: – Players cannot join your party without an invite. However, they will able to see the party.
Now, to change your Party Privacy Settings, go to the multiplayer, or Warzone mode menu then use the Δ button if you had a PS4 and Y if you are using an Xbox One to open up social settings. If you are on PC, use your mouse and keyboard to jump to Party Privacy Settings.
After that, use the button R1/RB to access the Party menu and then for PS4 press and hold the Square button and for Xbox One press X to open party settings. Now a menu will open there, and you have to select the party privacy setting that you want to choose and for confirming it press X on PS4 or A on Xbox One.
You will notice an orange mark in front of your selected option, which means your privacy setting applied successfully.
We hope this guide helps you to change the Party Privacy settings in Call of Duty: Modern Warfare. If you like this guide, don't forget to check out our other Windows Guides, Gaming Guides, Social Media, iPhone Guides, and Android Guides to read more. If you have any doubts or feedback, comment down with your name along with the email ID, and we will reply shortly. Also, subscribe to our YouTube Channel to win our $150 giveaway contest. Happy Gaming.