This post is being updated continuously…
So, Android 12 is here. The new beta, where Google actually tells us the most extensive new user-facing features, has been announced. Developers say that this is the most prominent visual overhaul since 2014. Since Google announced Android 12, users are getting anxious and talking about it while they are worried about whether their device receives the Android 12 update. However, those who recently bought a Motorola phone are eagerly waiting for the Android 12 OS update.
The Android 12 AOSP is out now and there are a lot of details that we will get to know regarding Android 12 and the updates Motorola will send on its lineup of smartphones. f you are a Motorola user, then bookmark this page as you will easily track the Android 12 update for your smartphone. So, let's get started, then.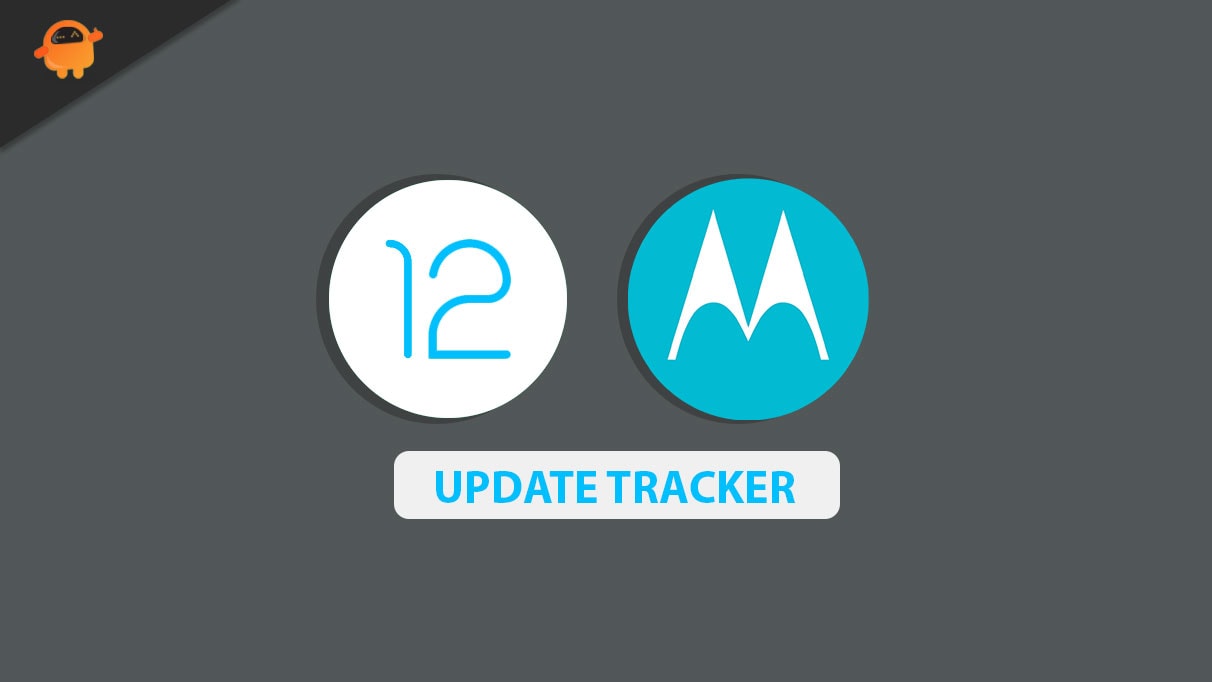 Motorola Android 12 Update Tracker | Supported Device List and Release Date
If you are a Moto user for a long time, then you may know that Motorola typically provides only two major OS updates to its mid-range and flagship devices. In contrast, in their budget-friendly segment, they are offerings just one major update.

Nevertheless, after seeing the past records and current scenario, our team supposes that these devices might be eligible for the Android 12 update. Check out the list below:
Supported Device List
Android 12 AOSP is out now and Google is inching closer to release a stable Android 12 update on its Pixel series in a few weeks time (at the time of writing this). OEMs like Motorola will still have to tweak the open source software to make amendments w.r.t. their custom UIs which in Motorola's case, it is near stock but with a ting bit of My UX. As usual, different lineups are slated to get said number of major upgrades. Now, let's look over the complete list that we believe has the potential to become eligible for this update but take it with a pinch of salt.
Motorola Edge (2021)
Motorola Edge+ (2020)
Motorola Edge 20
Motorola Edge 20 Pro
Motorola Edge 20 Lite

Motorola One 5G

Motorola One 5G UW ace

Motorola One Fusion+

Motorola One Fusion

Motorola One Hyper

Motorola Moto G Power

Motorola Moto G Fast

Motorola G10

Motorola G10 Power

Motorola G20

Motorola G30

Motorola G40
Motorola G40 Fusion
Motorola G50
Motorola G50 5G
Motorola G60
Motorola G60S
Motorola G100

Motorola Edge

Motorola Edge+

Motorola Edge S

Motorola Razr 5G

Motorola G 5G

Motorola G 5G Plus

Motorola Moto G Power (2021)

Motorola Moto G Stylus (2021)
Note: Keep in mind that this list is totally based on previous trends or internal leaks. Currently, officials didn't make any statement regarding which of their devices are getting an Android 12 update in the near future.
Did you find your device on the above list? No, don't panic! You'll still allow experiencing the Android 12 on your old Moto smartphones. But, you must wait until officials announce their complete list of eligible devices for Android 12.
Release Date
We all might be familiar with the fact that Motorola started rolling out the latest OS updates just after Google releases the stable build for its Pixel lineup. So, if this time it follows the same trend, then we can expect that Moto smartphones start getting the latest OS to build based on Android 12 from January 2022. You can keep tracking the further updates right here in this article, or you can also visit the Software Upgrade section under Motorola's support page.
However, acknowledging each OEM is regularly boosting by pushing updates earlier than before. So, this time we might expect this year we see the OEM update on Motorola smartphones at the end of this year.
Motorola Android 12 Update Tracker
Update as of October 5: Good news as Google has officially launched the Android 12 AOSP. This means Google will release Android 12 upgrade in a few weeks time and OEMs like Motorola can release the same by the end of this year. [Source]
Note: We'll add the tracker detail concerning Motorola Android 12 beta and stable update to any Moto device right here in this article. So, till then, stay tuned with us, and don't forget to check this page regularly.