Motorola Razr 40 Ultra and Razr 40 have been finally launched in India. The Razr 40 Ultra has a large 3.6-inch outer display and a Snapdragon 8+ Gen 1 SoC. On the other hand, the more affordable Razr 40 features a smaller 1.5-inch outer display and gets a Snapdragon 7 Gen 1 chipset. Both handsets will be made in India, according to Motorola. Both the device runs on Android 13 and is confirmed to receive an upgrade to Android 14 with two years of security updates. Stay tuned as we explore whether or not they will receive the Android 14 update for this device.
For those curious about whether the Motorola Razr 40 and 40 Ultra will receive the official Android 14 update, this article is for you. We'll keep you updated with all the latest news, information, and downloads related to Android 14 for the Motorola Razr 40 and 40 Ultra and guide how to flash the firmware on your device.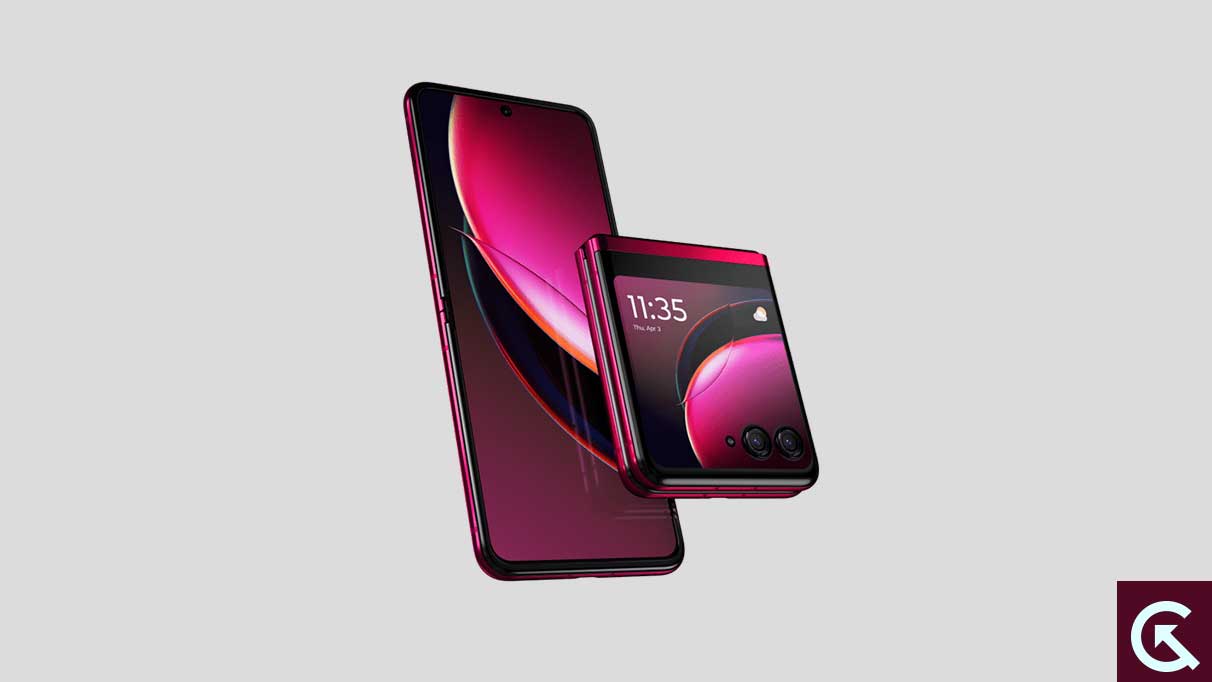 Motorola Razr 40 and 40 Ultra Device Overview:
The Motorola Razr 40 and Razr 40 Ultra are stunning manifestations of Motorola's commitment to the foldable smartphone domain. Both models flaunt a 6.9-inch foldable pOLED display, but the Razr 40 Ultra edges ahead with a 165Hz refresh rate and a superior 1,200 nits brightness, whereas the Razr 40 settles at 144Hz. Additionally, the Razr 40 Ultra boasts a larger 3.6-inch pOLED external panel, outclassing the Razr 40's modest 1.5-inch exterior screen.
In terms of performance, the Razr 40 Ultra is driven by the cutting-edge Snapdragon 8+ Gen 1 SoC, in contrast to the Razr 40's Snapdragon 7 Gen 1. Both phones house up to 8GB RAM and 256GB storage. Camera configurations differ too, with the Ultra version embracing a 12-megapixel primary sensor and 13-megapixel ultra-wide lens, while the Razr 40 sports a prominent 64-megapixel main camera alongside a 12-megapixel ultra-wide module. Each device is equipped with a 32-megapixel inside camera for personal capture.
Battery capacities and charging capabilities present another dimension of distinction. The Razr 40 Ultra carries a 3,800mAh battery and offers 8W wireless charging, while the Razr 40 packs a heftier 4,200mAh battery, with both devices supporting 30W fast wired charging.
Will Motorola Razr 40 and 40 Ultra Get Android 14 Update?
Given that the Motorola Razr 40 and 40 Ultra was just released, it's highly unlikely that the Android 14 update will be available anytime soon. Typically, companies prioritize their new lineups, and it may not be until the end of the financial year 2025 before the update is released. However, there are no official announcements regarding the date, so it's best to bookmark this page and stay tuned for updates.
According to Infinix's official blog, the company is committed to providing one major Android OS update and 2 years of Android security patches. While it may be too early to determine whether the Motorola Razr 40 and 40 Ultra meets the minimum requirements for the update, you can refer to the specifications section for more details.
We will continue to update this guide with the latest news and information regarding the Android 14 update for the Motorola Razr 40 and 40 Ultra.
What's New in Android 14
Google announced its Android 14 beta update after the Google I/O event. The upcoming version is expected to include many quality-of-life improvements, such as improved battery life, accessibility, and gesture-based navigation. While it may not have a significant overhaul like Android 12, Android 14 still has much to offer. Google has finally rolled its beta update to its Pixel lineup such as Pixel 7, 7 Pro, 6, 6 Pro, 6a, 5, 5a, and Pixel 4a.
Just like the previous version, Google will likely roll their stable update in August month for all their devices, and soon then other OEMs will start rolling their stable build to all their latest flagship device.
Android 14 Update Tracker:
Unfortunately, we don't have any specific information regarding the release date of Android 14 for the Motorola Razr 40 and 40 Ultra. However, we will add an update tracker to this page soon, along with relevant links. So, we suggest you stay connected with GetDroidTips by bookmarking this page for the latest updates.
New Software Update Tracker:
Updated on October 1, 2023: Motorola has started rolling out the latest security patch update to its devices, including the Motorola Razr 40 and 40 Ultra. This update brings improved stability, enhanced performance, and better security.