From this guide, you could download the latest Motorola Rescue and Smart Assistant Tool. Motorola has a decent series of smartphone lines up. First off, there is the ever-popular G series which has recently welcomed the G9 and G9 Play. However, if you prefer a clean stock Android experience, then there is something in store for you as well. Its Android One series has been well received with the audiences. These devices already behold a plethora of customizations and feature sets. Along the same lines, it is quite active in custom development.
However, sometimes, you might face an issue or two with your device. It could be related to the delay in receiving the OTA update, device getting in bootloop due to incorrect binary flashing among others. Likewise, issues might also be related to a particular hardware component of your device. If such issues happen, it would prove to be a challenging task for the everyday user to carry out the associated fixes. This is where the Motorola Rescue and Smart Assistant Tool will come in handy. In this guide, we will be sharing its latest build as well as listing out its usage instructions. Follow along.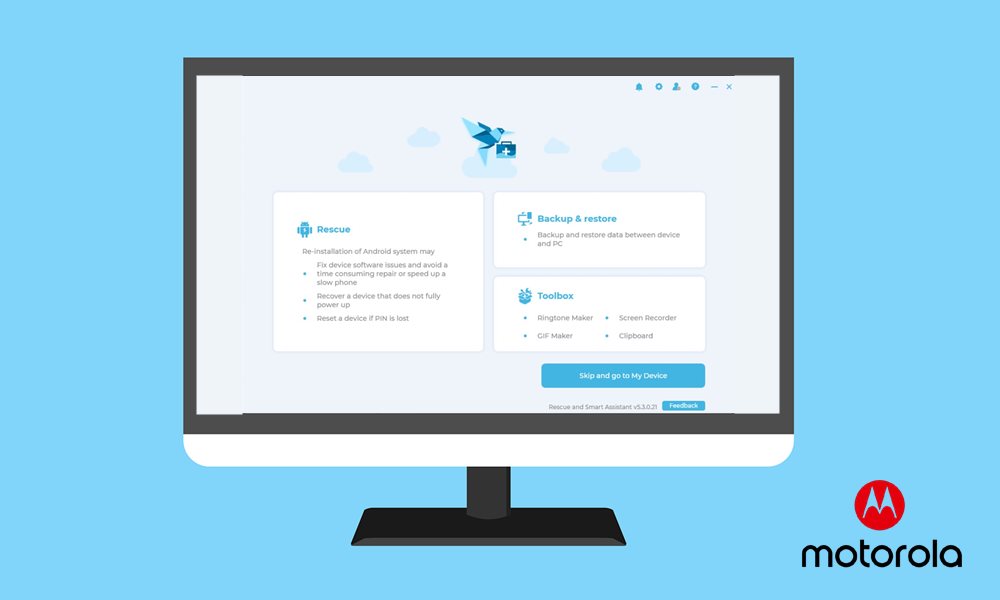 What is Motorola Rescue and Smart Assistant Tool
The Motorola Rescue and Smart Assistant Tool or more popularly known as the LMSA Tool is a software application for Windows OS that beholds a plethora of important features for Motorola and Lenovo devices. From rectifying various software issues to debugging hardware issues, it encompasses a broad domain. Along the same lines, you could also download software updates or fix soft brick issues on your device.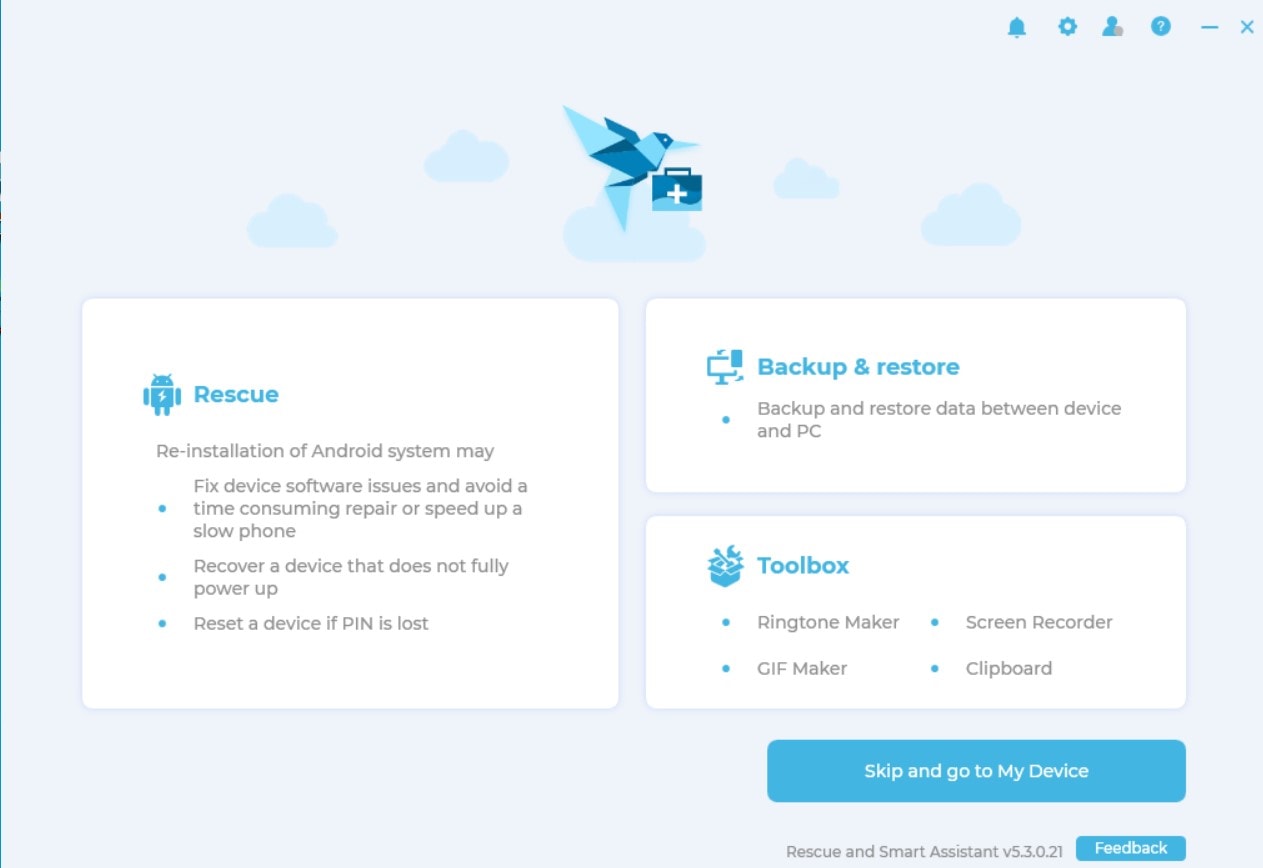 Then there is also a pretty nifty Toolbox feature that streamlines the everyday usage of your device. All in all, it is a one-stop place to carry all the necessary tweaks on your Motorola and Lenovo devices. On that note, let's check out its complete feature list in detail, after which we will share the download link as well.
Features of Motorola Rescue and Smart Assistant Tool
Let's have a look at some of the noteworthy features of this tool:
Fixing Software Issues
If your device has become slow over time or is facing a few hiccups, then the best bet is to reflash the latest stock firmware. In this regard, you may use the LMSA Tool to directly install the stock OS onto your device. Along the same lines, the OTA updates are usually rolled out in batches. As a result, not everyone receives it at one-go. However, you could easily skip this waiting period and manually flash the latest update onto your device using this tool. Wait there's more.
Unbricking the device
Motorola devices have decent support for custom binaries. For example, there are a plethora of tweaks and mods that you could install onto your device. Likewise, you could also install custom ROMs, flash a custom recovery like TWRP, or even root the device. However, these tweaks might prove to be quite risky if not performed correctly.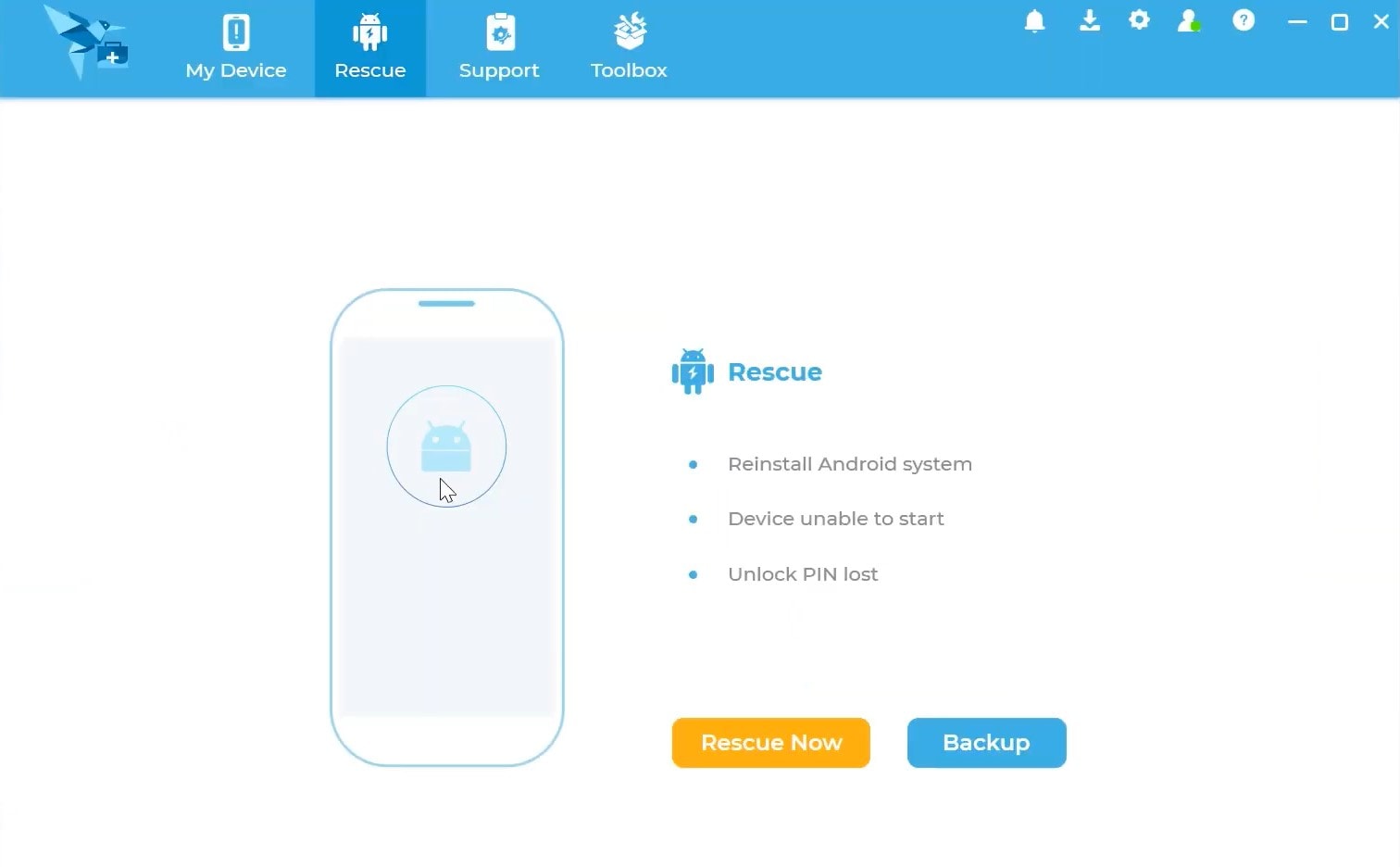 As a result, the device could end up in a bootloop or get soft-bricked. This is where the Motorola Rescue and Smart Assistant Tool comes in useful. Using this tool, you could flash the Fastboot ROM onto your device and bring it back to normal working condition.
Hardware Issues
If your device's camera or microphone stops functioning, it might prove to be a challenging task in finding the root cause. Fortunately, the LMSA Tool does its job pretty effectively in this regard. It debugs for all the hardware issues and pinpoints the plausible reasons for the hardware issues. All this is carried out via the tool's handy interactive testing app.
Backup/Restore
When you perform any modifications on your device, then the possibility of data loss is right there at the top. Hence it is always recommended to take a complete device backup beforehand. The option for the same is baked in deep inside the device's settings menu and calls for a lot of effort. In that case, you could use the Motorola Rescue and Smart Assistant Tool for one-click backup. Likewise, once you are done with the tweak, you could easily restore the data using this tool itself.
Toolbox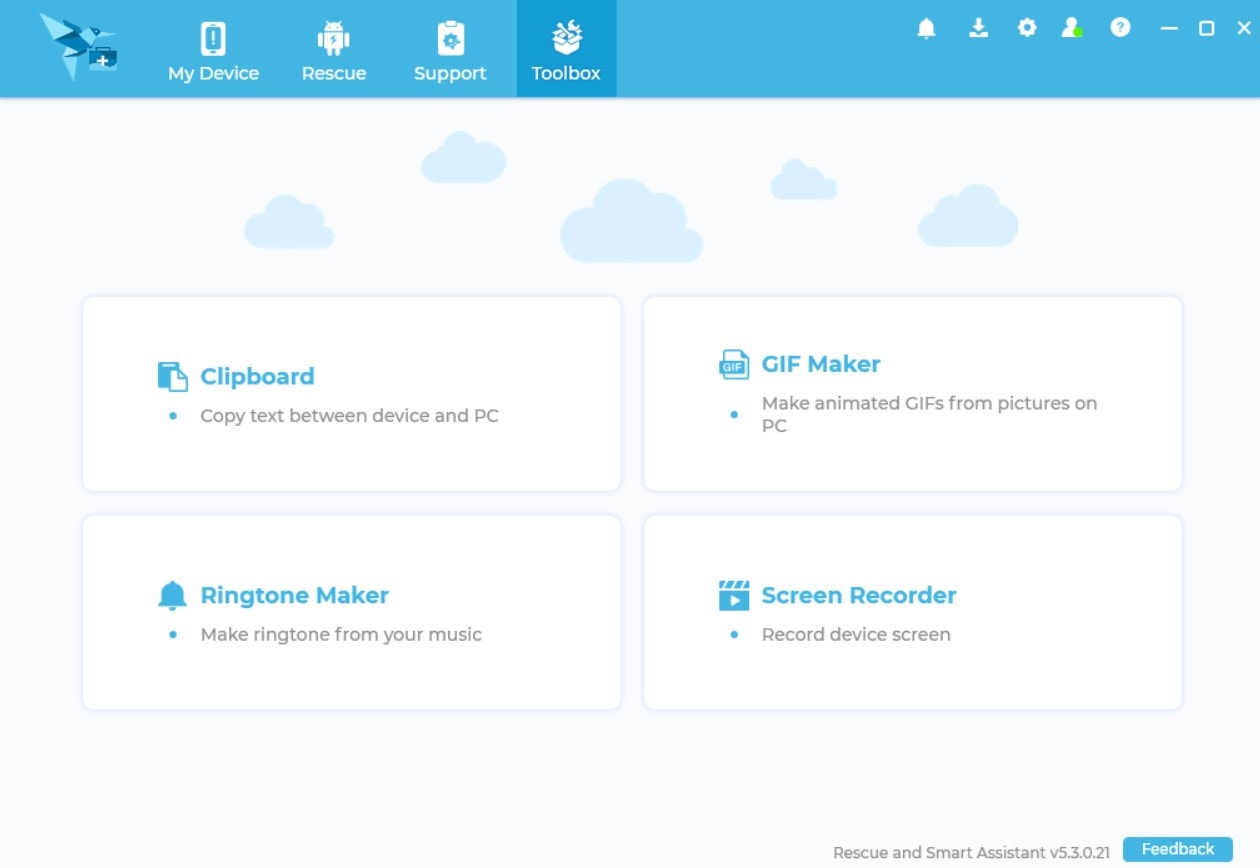 There's something for the everyday users as well. There is a separate Toolbox section inside the app that allows you to create ringtones, take video screenshots, and carry out other related tasks.
Easy to use
It provides a handy user-interface, allowing even first-time users to use this tool without any issue as such. Along the same lines, the tool is pretty easy to use. You just have to install the client, connect your device to the PC, and launch the tool, that's it.
Well, no doubt the app comes with some useful feature sets. And that is the reason why users are looking for the latest version of this tool. So if you are among them, then grab hold of it from the below section.
Download Tool
You could now download the Rescue and Smart Assistant(LMSA) Tool from the below link. It is compatible with Windows 10 (64-bit) and Windows 7 (64-bit).
How to Install Motorola Rescue and Smart Assistant Tool
Launch the setup.exe file on your PC.
Select the language from the first screen and hit OK.

Then click on Next on the welcome screen that appears.

Agree to the Terms and Conditions and hit Next.

Finally, select the installation directory using the Browse button and click Install.

The process will now begin and shall take a couple of minutes. Once done, click on Next.
Finally, click on the Finish button to close the dialog box and launch the tool.

So this was all from this guide on how to download and install the Motorola Rescue and Smart Assistant (LMSA) Tool. If you have any queries, do let us know in the comments section below. Likewise, here are some equally iPhone Tips and Tricks, PC tips and tricks, and Android Tips and Trick useful that you could check out as well.