NBA 2K23 has a customizable jumpshot feature that can make or break your game. Many complain that the game has some issues while making jump shots or that the controller does not cope well. The problem is with the jumpshots you set up for your players in NBA 2K23. Depending on the height and build of the player, the jumpshots will differ. Again, depending on your type of play, the jumpshots will further vary.
So every player requires a custom jumpshot of their own, and if you plan to get better at jump shots, you should use this feature to the full extent. Don't worry if you find all of this very confusing. By the end of this article, you will get a clear idea about the jumpshot feature of NBA 2k23, and then you can take your game to the next level. So without any further ado, let's get into it.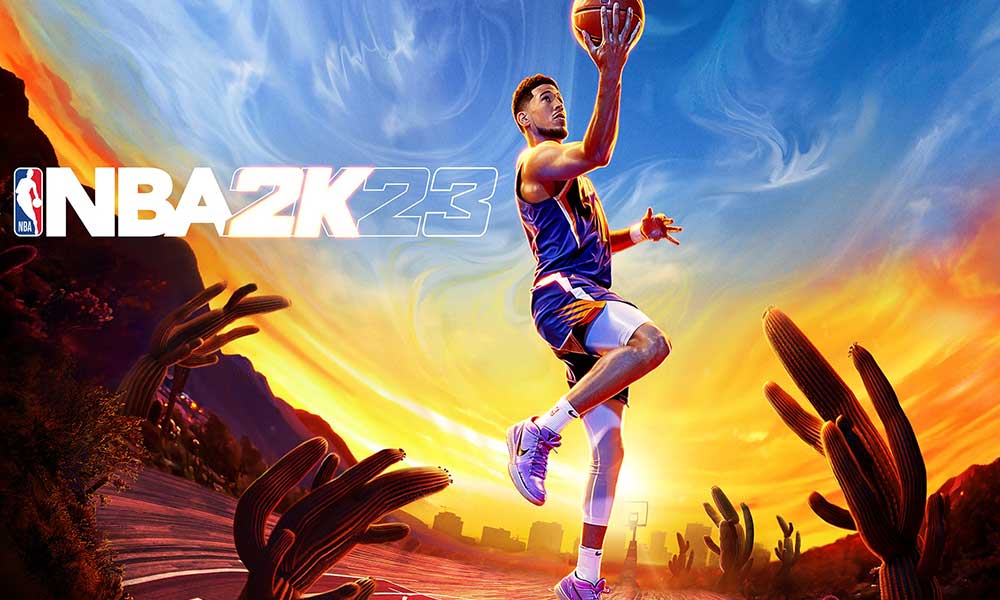 NBA 2K23 BEST Jumpshots
Each player has a different height, speed, build, and ball-handling abilities. So the jumpshots for them would have to suit their overall build. If they don't match up, you will always struggle to score like other players who have their player's jumpshots synced up.
How To Create Your Jumpshot In NBA 2K23?
Creating a jumpshot in NBA 2k23 requires you to customize the feature per your needs. The customization process is not complicated by any means, but it is not as straightforward as making a single selection. Let's get into the steps, and we will start by first looking into how one can access this feature.
Launch NBA 2k23.
Click on the MyPLAYER tab.
Go to the Animation option and navigate to the "Jump Shot Creator."
Here, you will see four options: Lower/Base, Upper Release 1, Upper Release 2, and Blending. These four options are the determining factor for every jumpshot. Let's discuss in detail each one of them so you can get a better insight into it.
Lower/Base:
This option determines the body angle and other similar aspects when jumping. Primarily, selecting this option would determine the shot timing, pre-jump movement, and direction of the initial hop for the jump shot, and all of these factors can make or break a jump shot.
Upper Release 1 and 2:
The combination of the Upper Releases determines how and when the ball is released from the player's hand while making the jump shot. Some players are better shooters when the ball is in front of their body, while others like to release it from behind the back. Again, depending on the player's build, this would vary, and the success rate for the scoring rate would vary for both scenarios. That is why you can choose two upper releases to give the player flexibility or the ability to make the correct adjustments based on two possible selections.
Blending & Release Speed:
Release speed determines how quickly you release or eject a ball when you go for a score. Usually, it is best to keep it at 100% to give yourself the best possible chance of scoring. And if the other options are aligned as per the player's build, then having a 100% release speed is the best way to ensure a higher score.
Next, we have the blending feature that maintains a balance of the two upper releases as per the amount set by you. If you see the bar to the left, your player will prefer the animation off your first upper release while doing a jumpshot. And if you slide it to the right, it will choose the second upper-release animation. Ideally, we would suggest you stay somewhere near the range of 50/50.
Defence-breaking jumpshot:
This is a jumpshot you should set up if you are often pressured while making shots and giving away the ball. This is the absolute jumpshot for shorter-build players, specifically players below 6 ft 5 inches. Any such player would have trouble going against the defenses of players with heights close to 7 ft. But if you set up this jumpshot for your shorter player, you can easily make the shot before the Defense catches up to you.
Let's see the different selections you need to make for this jumpshot.
Lower/Base: Cole Anthony
Upper Release 1: Damian Lillard
Upper Release 2: Luka Doncic
Release Speed: Full
Blending: 64%/36%
Once you select this setup, you will see the stats for your jumpshot in the bottom right corner. Regarding release speed, you will see the rank 'A,' while in Defence Immunity, you will see the status 'A+,' and there is nothing beyond A+ in the game. So this is the best jumpshot that can get you ultimate Defence Immunity, and you will be at your best in going against your opponent's defenses.
High Release Jumpshot:
To get past most defenses in the game, it is ideal to have a high rating regarding the release point—a higher release point results in more chances of the jumpshot resulting in a score. But to have a high ranking in release height, you need to have a player with a build more significant than 6 ft 5 inches and less than 6ft 10 inches.
Let's see the different selections you need to make for this jumpshot.
Lower/Base: Ray Allen
Release 1: Larry Bird
Release 2: Oscar Robertson
Release Speed: Full
Blending: 15% Larry Bird, 85% Oscar Robertson
If you apply these settings to your setup, you will get an insane stats sheet on your screen. You will also see a Defence Immunity rank of 'A+' and a Release Height rank of 'A+.' That is why we are calling it the high-release jumpshot. It has the highest ranking in terms of getting through most defenses and the best ranking in releasing the ball from the highest possible height.
Regarding timing impact and release speed, the ranking also shows up as 'A.' So it would be straightforward to become great at jumpshots using this setup, given you give yourself some time to practice the form in the actual game initially.
Another High Release Jumpshot:
There is another jumpshot you could look into if a high release point is your priority. This is not as good as the previous setup, but it is pretty close to it. Again, this is a jumpshot setup specifically for players between 6 ft 5 inches and 6 ft 10 inches in height.
Let's see the different selections you need to make for this jumpshot.
Lower/Base: LaMelo Ball
Upper Release 1: Rudy Gay
Upper Release 2: Luka Doncic
Release Speed: Full
Blending: 50%/50%
Even with these settings, you will have a stat with Release Height ranking as 'A+' and Defensive Immunity ranked as 'A-.' Regarding release speed and timing impact, there will be a ranking of 'A.' So it is very similar to the previous one with just a minor change in the Defense Immunity ranking. If you feel the previous setup does not work well with you, you can give this setup a try as well if Release Height is a priority for you.
Fast Jumpshot Setup
A fast jumpshot setup would mean the highest ranking in terms of release speed. A higher release speed in jumpshots will give you an advantage in any scenario where you do not have any players immediately close to you. Before the Defense could even close in on your shot, you would be done with the image due to the high ranking in terms of release speed.
We will have two different setups here to achieve the fastest jumpshot. One would be for people below the height of 6 ft 5 inches, and the other would be for people between the size of 6 ft 5 inches and 6 ft 10 inches.
Lower/Base: LaMelo Ball
Upper Release 1: Cole Anthony
Upper Release 2: Cole Anthony
Release Speed: Full
Blending: 50%/50%
This is the setup for the shorter-build players. Now let's look at the setup for the taller ones.
Lower/Base: Kyle Kuzma
Upper Release 1: Rudy Gay
Upper Release 2: Julius Randle
Release Speed: Full
Blending: 40%/60%
Per the player's height, both these setups would get you a release speed ranking of 'A+."
Setup For Tall Builds
Until now, we have discussed players with a height below 6 ft 10 inches. But what about the ones more than that? Tall players are an advantage in basketball, and most of you would have players with builds taller than 6 ft 10 inches. Tall players also come with some sacrifices, though, as all tall players would have a slow release speed, irrespective of what settings you have for their jumpshots. But the additional height makes up for it, as it is often difficult for any opposition player to block the shot from a tall player.
So let's look at the ideal jumpshot setup for tall players.
Lower/Base: Chris Bosh
Upper Release 1: Karl-Anthony Towns
Upper Release 2: Kevin Durant
Release Speed: Full
Blending: 75%/25%
This will result in an 'A+' ranking in release height, an 'A' ranking in Defense Immunity, and an 'A-' ranking in timing impact. The release speed stat will be on the lower side due to the basic physical dimensions of a tall player. But if you wish to improve it to the best possible ranking, you can follow the same settings mentioned above and change the lower/base to Ronnie 2k.
Best Overall Jumpshot Setup
Finally, we have the best overall setup that would work for any build to get the best possible ranking in all the parameters. This setup is specifically for players in the Point guard position, though, as these players score the most for the team.
Let's take a look at the settings then.
Lower/Base: Darius Garland
Upper Release 1: Oscar Robertson
Upper Release 2: Stephen Curry
Release Speed: Full
Blending: 70%/30%
With these options set up for the jumpshot, you will see an 'A+' ranking in Release speed, an 'A+' ranking in Defensive immunity, and an 'A-' in timing impact. Release speed stat would have a lower ranking overall, but with all the other stat close to the best, your point guard would hardly miss scoring a jumpshot.
Best gameplay settings
Apart from the customization feature of jumpshot, some other settings in the game can be tweaked to ensure you give your player the best chance to take the shot. One of those settings is the "Shot Timing Release Time" setting. To access this setting, open up the game on your console, go to the features tab, and navigate to the Controller Settings option. There you will find the said option. Set the "Shot Timining Release Time" as "Early" here. Setting it to "Early" gives you the best possibility of getting the extra edge when making a green shot. This basically means that the green window would be at the base of the jump shot bar. So this would make it easier for you to release the button and get a green jump shot quickly.
Additional tips:
Customizing jump shots in NBA 2k23 can only take you so far. Apart from the customizations mentioned above, there are some additional things you need to keep in mind to ensure you get your players the best possible chance to make the shot.
Hot zones are areas or locations in the basketball court where players can get a successful jump shot. You must figure out these hot zones by the trial and error method. And once you figure out these regions, your players will be almost unstoppable in making a successful jump shot.
Shooting badges are something you collect over time by playing the game more and more. And with these badges in your arsenal, your accuracy in scoring with your jumpshots also increases substantially. So ensure you collect as many shooting badges as possible throughout the game.
When a player is about to make a jumpshot, he needs to have enough space around him to complete the shot successfully. If there is too much pressure or the opponent is close to you, using the jumpshot in that scenario could result in you losing the ball altogether. So you need to be smart about getting the timing right when scoring with jumpshots in NBA 2k23.
So this is all about NBA 2K23 best jumpshots and everything related. If you have any questions or queries about this article, comment below, and we will reply. Also, check out our other articles on iPhone tips and tricks, Android tips and tricks, PC tips and tricks, and much more for more helpful information.