There is no shortage of tech manufacturers in China. This is why there is no shortage of Chinese smartphone manufacturers in the smartphone world. Be it the likes of celebrated brands like OnePlus, Xiaomi, Huawei, Realme, etc. or the game-centric Nubia smartphones. Matter of fact, if we talk about gaming smartphones, one of the brands that pops-up in our minds is the Nubia Red Magic. The phone has been widely appreciated by gamers and users.
The company was a subsidiary of ZTE until 2015 after which it became an independent company. However, one should rule out the fact that Nubia only makes game-centric devices, rather it has a portfolio of high-end and innovative smartphones that cater to the needs of every segment. In this post, we will talk about the Android 11 features, release date and supported devices list of Nubia phones. We will keep updating this post, once a new Android 11 news pops-up on the internet. So, that being said, let us jump right into the article itself: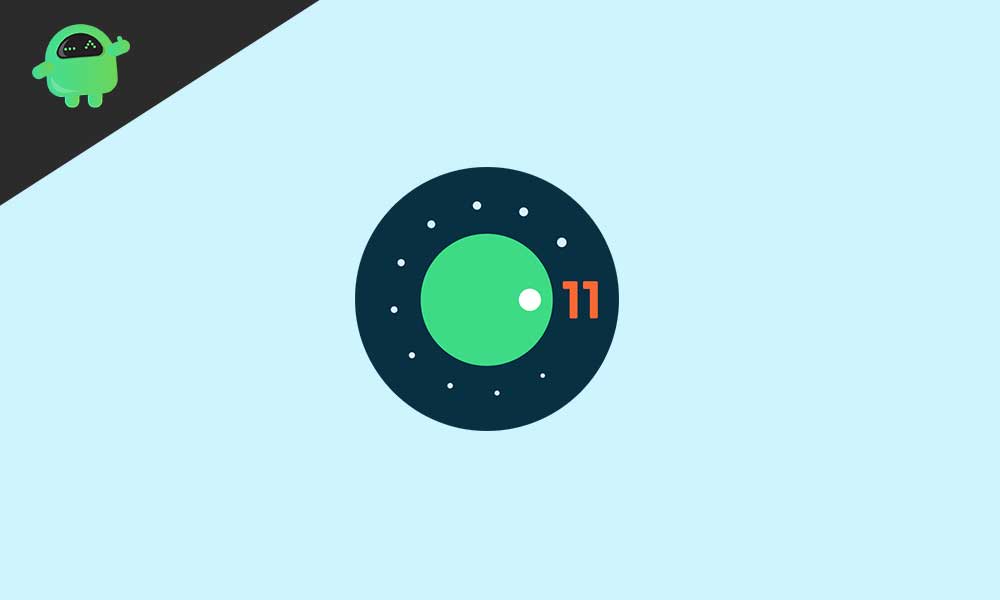 What's on Android 11?
The Android 11 Developer Preview 1 is here and Google is planning to roll out in total, 6 updates before the stable Android 11 update is pushed out for the public. You can check out the image below which depicts the time frame of when the updates will be pushed.

Going by the timeline as mentioned above, the developer previews will be rolled out till April 2020 and starting from May 2020, the compatible devices will be served with the Android 11 beta update and finally is Q3 2020, the final and stable build of Android 11 will be made available for the OEMs. Google I/O event is going to take place at Shoreline Amphitheatre in Mountain View, California between May 12 and 14, 2020. It is that time, when Google will unveil it's latest OS i.e. the Android 11 and then in September, probably will roll out the stable update.
Android 11 Features
Talking about the features of the Android 11, you can check out the list of new features and enhancements it brings:
[su_spoiler title="Features"]
Scheduled Dark Theme
'Conversations' Section in Notification Shade
Built-in Screen Recorder
Pin Apps in the Share Menu
Send Images in Notification Replies
New APIs for 5G
Reverse Wireless Charging Support (Google Pixel 4a or 5)
Use Bluetooth Headphones in Airplane Mode
Scrolling screenshots
Bubble Notifications on by Default
New Back Cover Gestures (Likely Pixel-Exclusive)
Show Refresh Rate
Power Menu Toggles
Quick Access Wallet
New Permissions Options
Background Location Access Must Be Granted Manually
Auto-Block Spammy Permission Prompts
New Scoped Storage Permission
New Motion Sense Gesture (Pixel 4)
New Notification History UI
Increase Touch Sensitivity
Better Back Sensitivity
Mobile Drivers License Support
Changes to BiometricPrompt API
Improved Call Screening
Support for Punch Hole & Waterfall Displays
Disable Vibrations While Using the Camera
HDMI Low-Latency Mode
Low Latency Video Decoding
New Bluetooth Stack
Separated Quick Settings & Notification Tray
Music Player in Quick Settings
Unsupported Bluetooth Codecs Are Now Grayed Out
Suggested Apps in Home Screen Dock[/su_spoiler]
Official Android 11 Developer Preview and Beta release:
As mentioned above, there will be a total of 6 updates of Android 11 before the final stable updates are provided to the OEMs after which the OEMs will tweak the Android 11 according to their custom skins and roll out for the masses. Below is the official Android 11 Developer Preview and Beta release timeline: