Until 2021, Nvidia Shield TV remains the best Android TV box on the market. With their software updates, Nvidia has continually improved the Shield TV, and the 16GB version is the perfect option for any streamer who streams regularly. Obviously, it is the best Android TV box available.
However, after the patch update, many users started encountering an issue with their Shield TV. Yeah! They complain that the Nvidia Shield TV Pro WiFi is not getting connected. Well, bad internet connectivity, older software, or a temporary bug might be the reason why you are getting this error.
But, now no need to worry as there is a workaround available that will help you resolve this issue. And guess what, we've detailed all the solutions right here in this guide. So, if you are looking for such fixes, make sure to follow the guide until the end.
Also Read: Fix: Nvidia Shield TV Pro Remote Not Working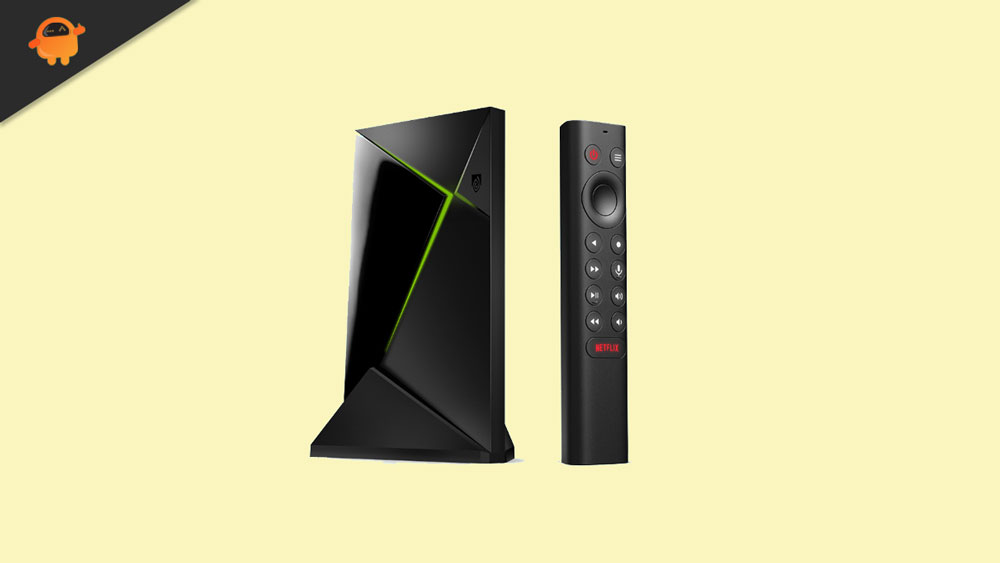 How To Fix Nvidia Shield TV Pro WiFi Not Getting Connected
If you are looking for some fixes that help you resolve the Nvidia Shield TV Pro WiFi not getting connected, then make sure to perform the fixes that we have discussed below:
Fix 1: Connect It Properly
It is possible that your Nvidia Shield TV Pro WiFi is not getting connected because of some hard object that comes in the path between your Shield device and WiFi router.
So, we advise you to make the connection properly, and if possible, then try using the ethernet cable. However, until the issue doesn't get fixed, you can use the ethernet cable to enjoy your favorite content.
Fix 2: Restart Your Shield TV
Restarting may also help you fix this issue as sometimes random bugs may prevent it from functioning properly. But, we advise you not to just restart it; you must power cycle it as it has more potential to resolve the issue. Therefore, in case you don't know how to restart your Shield Pro TV, you can take help from these steps:
Shut down your Nvidia Shield TV Pro completely.

Then, plug out all the cables attached to it.

After that, wait for 1-2 minutes and then plug them in.

Now, turn on the power button and boot up your Nvidia Shield Pro TV.

That's it. Now, again try to connect it to WiFi to check if it is working or not.
Fix 3: Check Your Connection Speed
A good internet connection is very important when streaming your favorite content on Shield Pro TV. If you do not have a good internet connection, this might be the reason why your Shield Pro TV WiFi is not working properly and is not connected to the internet.
We thus recommend that you check the speed of your internet, and you can easily do so by visiting Ookla's speed tester website. In the meantime, if you cannot access the internet, power cycle your router/modem. Follow these steps:
Start by turning off the power button.

After that, unplug all cables from the router/modem.

After waiting 1-2 minutes, plug the cable back in. Turn on the power.
Now, just wait for the internet speed to return to normal. Shield Pro TV WiFi will automatically connect once your internet starts working again.
Fix 4: Reset Your Router
If you reset your router, all of your custom settings will be lost. It will reset both the router username and password to factory default values as displayed on the router label. The WiFi name and password you have created previously get deleted along with your customized WiFi settings.
Moreover, rebooting your router will not solve all your problems, but anything that hinders its performance can be fixed. However, the Nvidia Shield Pro TV may not be able to connect to your WiFi network if you have router issues, in which case resetting your router will resolve it.
Firstly, you have to turn off the power button of your router.

After that, look at the back of your router and locate the Reset button, which looks like a hole.

Then, use a pin, press it for about 10 seconds, and turn on the power button again.

Now, finally, once the internet starts working, try connecting your Nvidia Shield Pro TV WiFi not connected issue.
Fix 5: Check For Firmware Update
The main reason why the Nvidia Shield TV Pro cannot connect to WiFi may also be due to an older firmware. Therefore, you should verify if there are any updates available for Shield TV Pro. If you are not familiar with how to check for Nvidia Shield TV Pro firmware updates, you can do so by using these steps:
At first, click the

Settings

app located in the upper-right corner of your window.

Afterward, scroll down until you find the

Device Preference

option. Select it.

From the About page, select the '

Upgrade System

' link.

Lastly, click on

Check for Upgrade

. In order to install the latest version, you must again click

Check For Upgrade

on the next page and follow the screen instructions.
Fix 6: Reset Your Nvidia Shield TV Pro
These steps can be used to reset a Shield TV Pro if you are still experiencing the same error after performing different fixes. However, there is a number of users have reported that they have solved this type of error by resetting the Shield Pro TV. Here's how it's done:
If you want to reset your device from the

Home screen

, go to

Settings

.

From there, select

Device Preferences > Reset

.

Then, tap on

Reset

.

You will then be prompted to select

Erase everything

. Tap on it.
However, once you erase everything, you'll find that the Nvidia Shield Pro TV WiFi is not getting connected error.
Fix 7: Contact To Support Team
Now, if you are stuck with the WiFi not getting connecting issue, the only option you have is to contact the Nvidia help desk. So, if you are bothered due to the same issue even after executing the above-mentioned fixes, then contact the help desk using the given link. Once you report the issue, you should receive an official response within three working days, depending on how you explain the issue.
So, that's all on how to fix the Nvidia Shield TV Pro WiFi is not getting connected. We hope that the troubleshooting methods we have discussed above in this guide have helped you. But, in case you have any other problems regarding this topic, feel free to ask us in the comment section.