JPEG and PNG are the two image file formats that we commonly use in our daily lives. However, there are various other image formats as well. TIFF or TIF is one image file extension that we will discuss today. It is the short form for the Tagged Image File Format. Sometimes it also goes by Tagged Image Format. Both are the same though.
In this article, we will discuss what is the use of this file format? Also, a few readers must be wondering how to open a TIFF file on any device. I will explain that as well. Normally, the images with the TIF extension have multiple images and layers in them. The images in these files are of the highest quality and that too without any compression. This indicates that the TIFF files are big. Ideally, these files are used for editing. From a collective of multiple layers of images, the editor can edit or recreate separate images.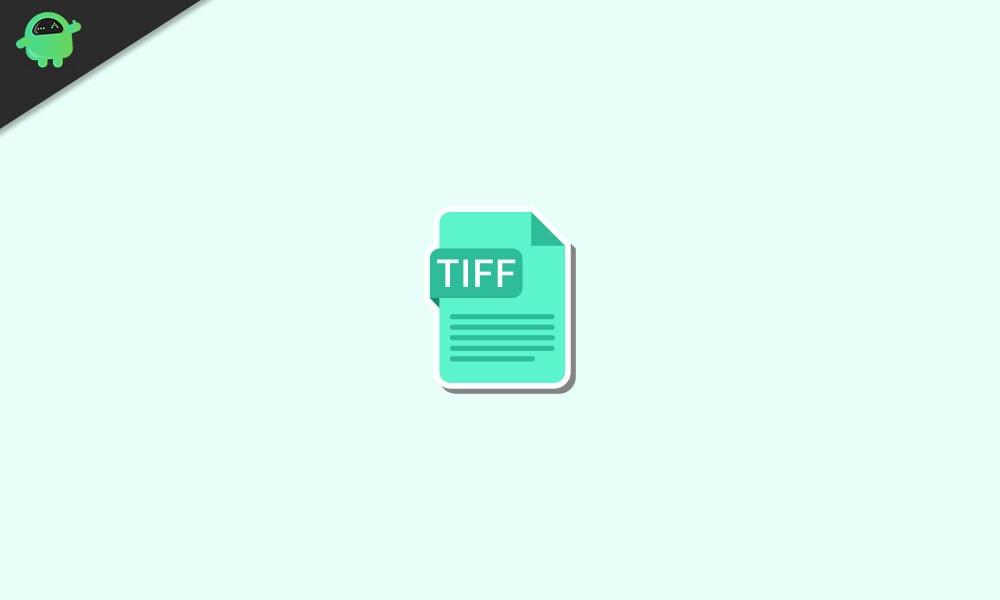 How to Open TIFF File on Various Devices
As I mentioned the files with .TIF extension are primarily used for editing, you can open them on image editor tools. These files can easily open the stock image managing tools we have on Windows OS or macOS.
For Windows Operating System, you can open TIFF file on
Photos
Windows Photo Viewer
Microsoft Paint
Paint 3D
To open a TIFF file with a particular tool on your PC,
Right-click on the TIFF File
Navigate to Open With
Select which tool you want to open all the files with the extension .TIF
If the image file is not too large and does not consist of too many layers and images, then the above tools can easily open them. On macOS, to view a TIFF file you can use the Apple Preview tool.
List of Dedicated Image Editing Tools to Use TIF Files
If the file size is very large and consists of multiple layers, then to open it swiftly, it is better to use professional image editing tools. Speaking of which you can use,
Adobe Illustrator
Photoshop
CorelDRAW
These are the tools that professional image designers primarily use. Make sure that before using these tools your PC should meet the system requirements. Otherwise, trying to open a huge file on a memory-intensive application can get cumbersome if your PC doesn't have the proper hardware power.
Is it Possible to Convert .TIF Files to Other Basic Image File Extensions?
Yes, in case you are not able to open a TIFF file, then you can convert them into JPG or PNG format. To do that there are many online portals are available. However, make sure you are not installing any malware in the process of using these online services.
You can also convert a TIFF image into JPEG or PNG on Adobe Photoshop and similar professional applications available for image designing.
I Have an Android Device, How to Open A TIFF File on It?
There is one popular app Multi-TIFF Viewer you can install from Play Store. This app has good reviews and has over a million downloads. Also, this application is free to use.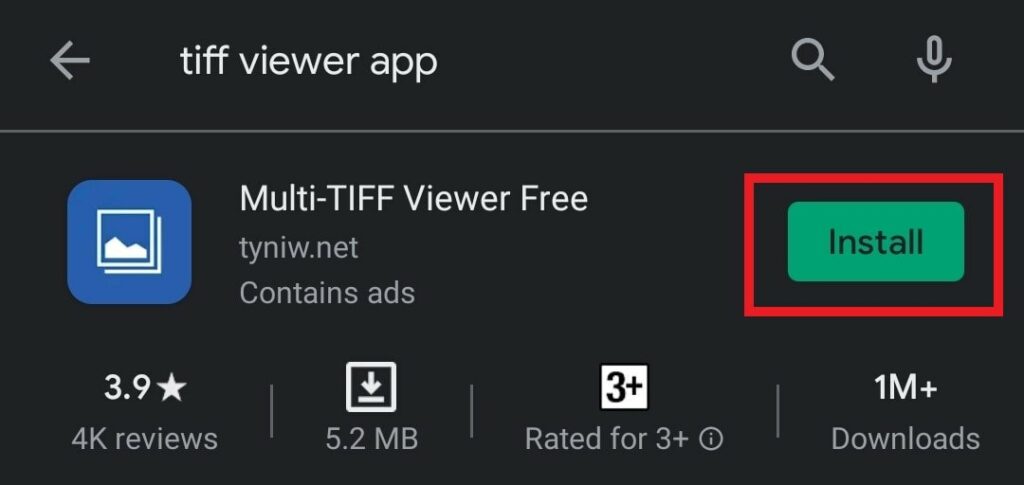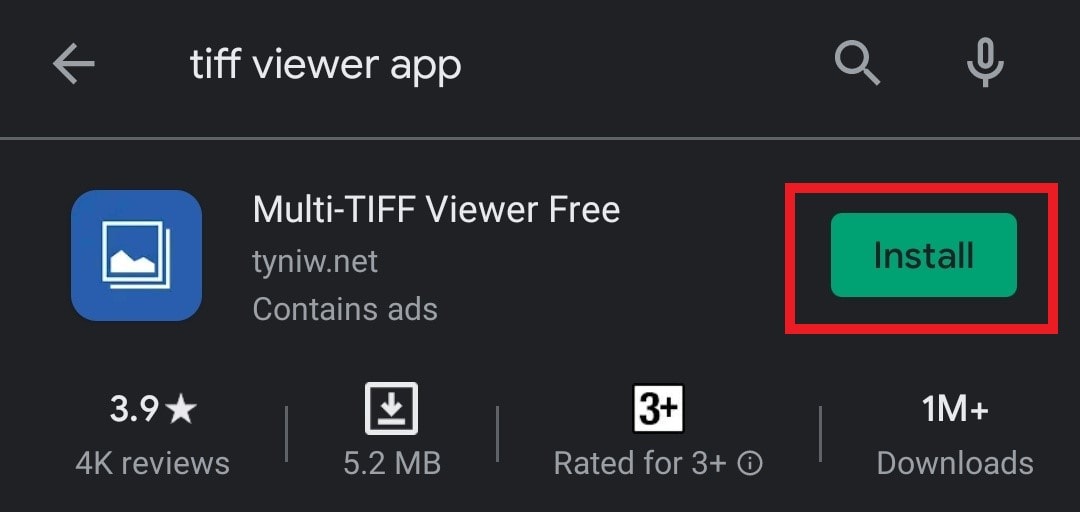 What if I use an iPhone or iPad: How to Open TIFF File?
if you use Apple iPhone or iPad then the only available application on App Store to view TIFF files is the TIFF Viewer app.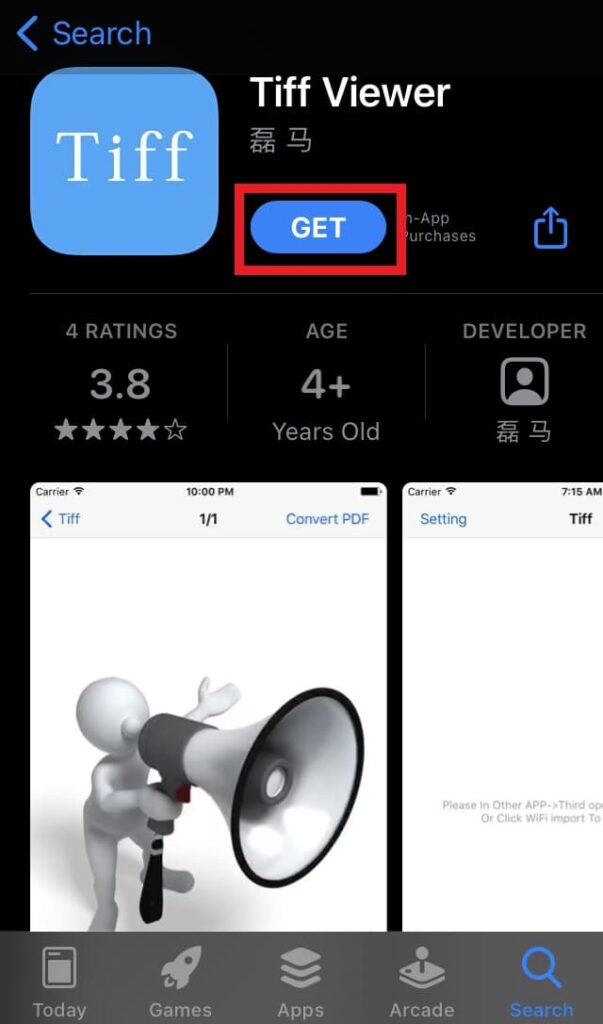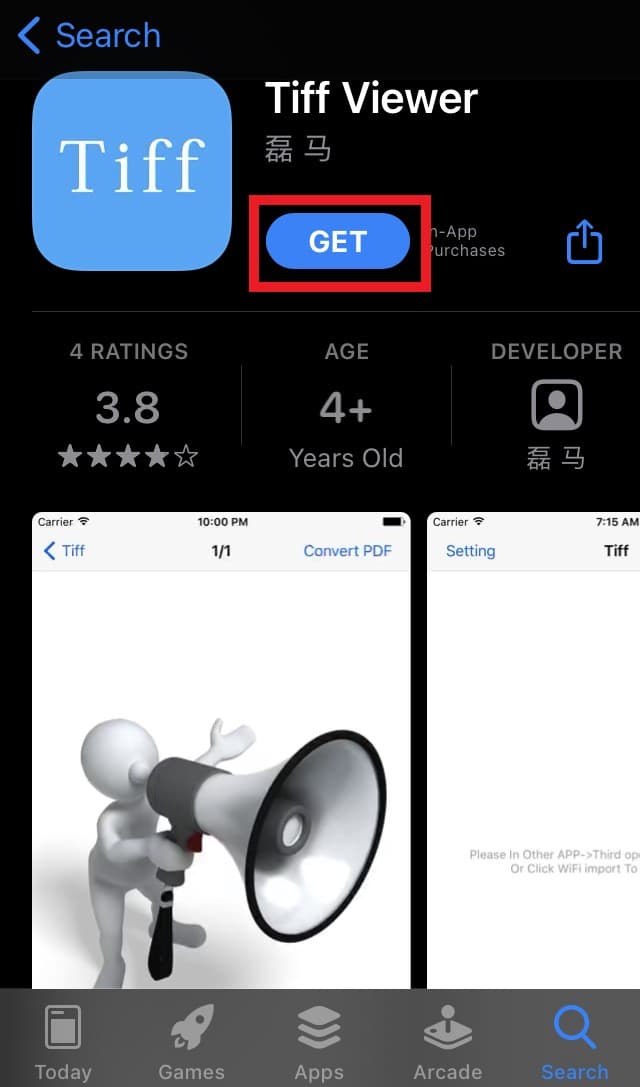 With this app, you can import files with the TIF extension from other apps. Most importantly, you can convert the TIFF file to PDF for convenience in viewing.
So, that's all about the TIFF files and how to open them on various operating systems. Also, you can convert them in more common formats to access them conveniently. I hope that this guide was useful to you.
Next Guides,