Have you been on the lookout for some good photo editing or manipulating programs for your computer? If that's the case, then you will find the perfect selection of apps here! Read on to discover some of the best Adobe Photoshop alternatives for Windows that you can use in 2020 to spice up your photo editing game!
Every time you hear someone talking about photo editing or image manipulation, you automatically think about Photoshop. This is simply because just how popular Adobe Photoshop is and how many millions of people around the globe use it. If you are in that 1% who has never heard of Photoshop, it is an incredibly powerful photo manipulating program that users of Mac, PC and Linux can use. Photoshop has been around since ages and has become the gold standard for everything related to photo editing work. It does have a high skill ceiling to touch, but relatively new users can also get accustomed to the software rather quickly.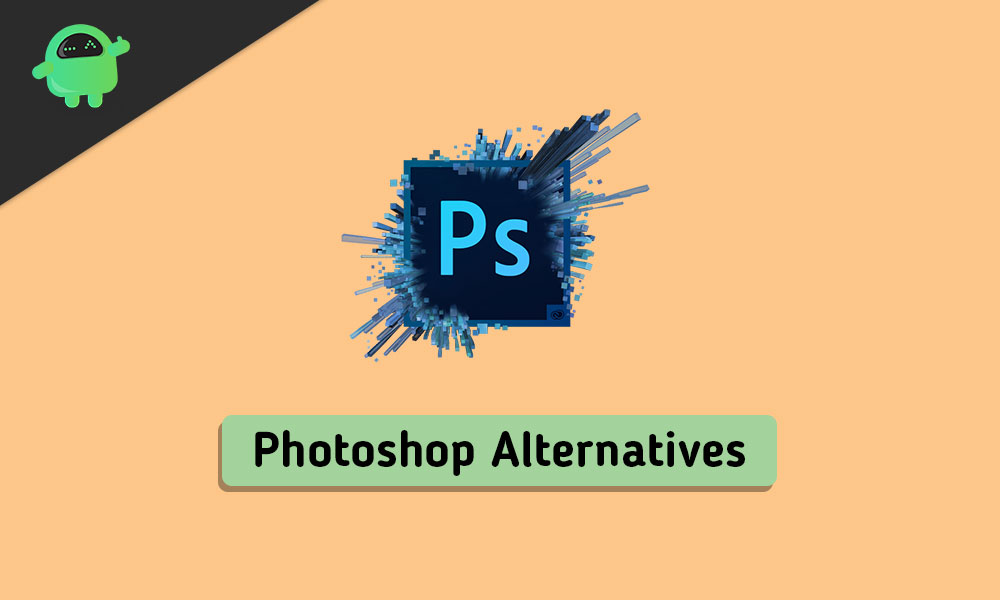 However, the biggest caveat with Adobe Photoshop is its steep pricing and requirement for good hardware for it to run smoothly. If your need for a photo editing or manipulation app doesn't require the sheer powerful nature of a program like Photoshop, then you will most likely be able to get all your work done with the dozens of alternatives that you can find. Finding a good and compelling alternative to Photoshop is a bit difficult though since there are many programs that fail at providing nearly as good of an experience that Adobe's suite of apps does. That's not to say that there aren't any good photo editing apps out there though. We have taken the liberty to pick some of the best Adobe Photoshop alternatives for Windows that we think you will like. So sit back, relax and enjoy the read!
Best Adobe Photoshop Alternatives for Windows
Most of the programs on this list are still very much capable of professional-grade photo editing and thus have subscription plans. However, you can try most of them on a trial basis to pick the right app that suits you the best. With that being said, below are the top Adobe Photoshop alternatives for Windows desktops and laptops to try out in 2020!
#1 – GIMP
Kicking this list off, we have to mention GIMP which is an incredibly powerful alternative to Photoshop. Some might even argue that its capabilities are indistinguishable to those of Adobe's own premium suite of apps. However, easily the best aspect of using GIMP is that it is completely free. Tha's correct, there aren't any hidden subscription fees or a "premium" version of the program. It is 100% free to use – and always will be. If you contrast that with the number of editing tools it offers and the almost Photoshop-like experience, it is a no-brainer to use as a strong contender to Photoshop. You can install the latest version of GIMP for your Windows laptop or computer by following the link given below to their website:
Download GIMP
#2 – Pixlr X
Next up on the list is a photo editing app that we think everyone will appreciate and that's all because of the fact that it is online. That's correct, you don't have to download 3-4 gigabytes worth of an editing program in order to manipulate photos or create graphic art. Obviously, Pixlr X is relatively very less powerful when compared to the likes of Photoshop or GIMP but is also incredibly easy to learn and master. You have all the basic tools such as text, brush, crop modes and many others. You can also create perfect thumbnails or banners given the online nature of this service. The best part about this online editor is that it is based on HTML 5 instead of Flash making it also accessible for mobile users. To try out Pixlr X straight from your browser, visit the link to their website down below:
Try out Pixlr X
#3 – Krita
Krita is the best alternative to Photoshop and is especially geared towards people who like to add their own bit of creativity into the photos they edit or create. It is also best suited for people who are into comic design and artwork since it has all the right tools for that. It mostly excels in areas which require a lot of drawing work and you will notice that you gain access to the finest of the brushes to suit your requirements just right. To top it all off it has a user interface that is very similar to that of Adobe Photoshop's including the same layout and the same colour scheme. Lastly, Krita also supports PSD documents so if you have been wanting to switch from Photoshop but while not abandoning your old work, this will work out just fine. You can install the latest version of Krita for your Windows laptop or computer by following the link given below to their website:
Download Krita
#4 – Paint.NET
Coming up next on our list is going to be useful to all those people who have been searching for a relatively easier photo editing tool. Paint.NET is basically a tier above the traditional Paint app that your Windows laptop or computer comes bundled with. However, you can find even some professional-grade tools to spice your editing workflow up. However, the main selling point of this program is just how fast it is. You can expect this editing software to run smoothly and without any big-time issues on hardware from 5 or 6 years ago. It is a completely free software to use as well. The user interface isn't the best out there but since the learning curve to this app is so easy, we don't think it matters all that much. You can install the latest version of Paint.NET for your Windows laptop or computer by following the link given below to their website:
Download Paint.NET
#5 – Photo Pos Pro
Ending our list of some of the best Adobe Photoshop alternatives for Windows out there, we have Photo Pos Pro which is an exceptionally good and powerful photo editing software that you can download. When you first install the app, you won't be intimidated by any sort of complex interface menus and instead will be given access to the most commonly used tools. However, if you do prefer an expert-level workspace, you can basically customize your layout to be just like Photoshop. Photo Pos Pro has all of the bells and whistles that come with a professional-level photo editing software, including full-colour control and drawing tools that help you make your photos even better. It is also completely free to use, which is a great deal seeing just how many features this has. You can install the latest version of Photo Pos Pro for your Windows laptop or computer by following the link given below to their website:
Download Photo Pos Pro
That concludes our rundown! We hope you enjoyed our roundup of some of the best Photoshop alternatives for Windows to try out in 2020! Which one among the list is your favourite, and how many of these Photoshop alternatives for Windows have you already known or have been using? Know other good photo editing or manipulation software that you feel people might find interesting? Do let us know in the comments section below, we'd be delighted to hear from you guys!