Oppo is currently prepping up for the launch of the Android 11 ColorOS 11 update for its eligible devices. Ever since the launch of Android 11 OS by Google, OEMs have started customizing the OS according to their own custom UI. Oppo also has tweaked its custom UI a bit this year, and breaking the numeric tradition, Oppo will launch the ColorOS 11 instead of ColorOS 9 which will be based on Android 11. Oppo A52, introduced in April comes with Android 10 ColorOS 7.1 out of the box and is in line to receive the Android 11 ColorOS 11 update.
FYI, the stable Android 11 ColorOS 11 update is already live for the Oppo Find X2 and Find X2 Pro smartphones, but in a limited capacity. So, it means that the company has its custom UI all prepped up and is just adjusting the roadmap for releasing the updates to its eligible devices. In this post, we will give you a dedicated Oppo A52 Android 11 ColorOS 11 update tracker to keep you up to date with all the latest information about the Android 11 update. With that said, let us get straight into the article itself: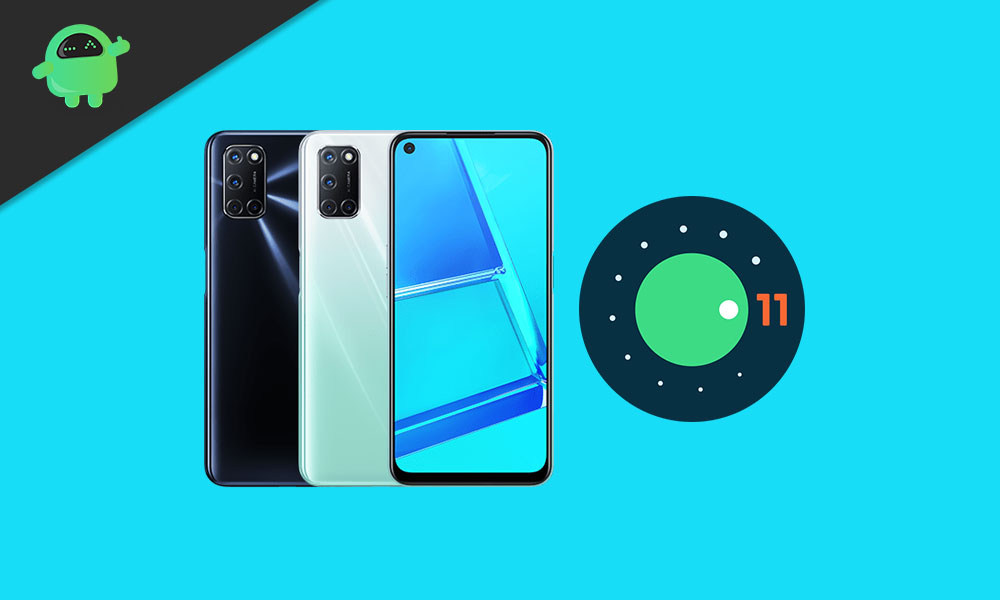 Oppo A52 – Device Overview
Oppo A52 comes powered by the Qualcomm Snapdragon 665 chipset which is coupled with 4-8GB of RAM. The device has a 6.5-inch IPS 1080p display. The phone offers 64/128GB of onboard storage options. The Oppo A52 comes with Android 10 ColorOS 7.1 out of the box. Talking about the cameras, the phone comes with a quad-camera setup with a 12MP primary lens, 8MP ultrawide lens, 2MP depth sensor, and 2MP macro lens.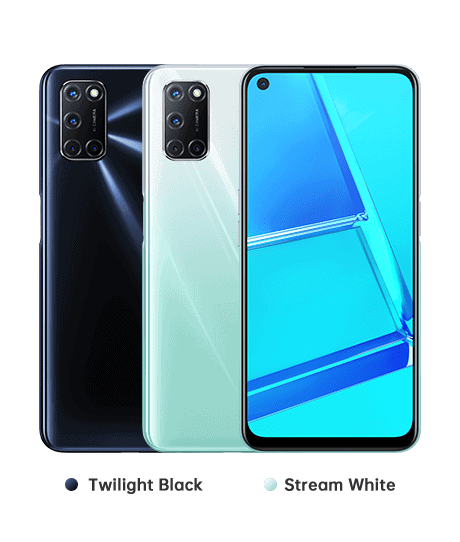 The primary camera setup is capable of recording 4K@30fps, and 1080p@30/60/120fps. For selfies, the Oppo A52 has a 16MP lens which is capable of recording 1080p@30fps. The fingerprint scanner is side-mounted and under the hood, it comes with a 5000 mAh battery that supports 18W fast charging.
Android 11 Update Tracker
Here, we will give you all the latest information about the Android 11 update for the Oppo A52. Note that all the latest updates will be put up here in this section.
Update 4 (January 2, 2021)
Good news for all the Oppo A52 smartphone owners. Because the company has now started rolling out the stable Android 11 ColorOS 11 update for the devices. The update is currently reported by the owners of Oppo A52 in India. But we expect the update to be available in other regions soon. The update brings all the latest features and goodies of Android 11 along with ColorOS 11. Talking about the update, it arrives with version number CPH2061_11_C.17 and weighs around 3.40GB in size. So, make sure that you have a stable internet connection to download the update.
Oppo a52 me android 11 ka update 😁kis kis ko mila pic.twitter.com/nOF0ccdhLA

— Prahlad (@Prahlad10962066) January 1, 2021
Talking about the changes, here is the official features that ColorOS 11 will bring to your phone:
Advanced Personalisations
Now you can personalize the user interface the way you like. ColorOS 11 brings a brand new UI for making your personalization.
Enhanced Dark Mode
ColorOS 11 brings new enhanced features in Dark Mode. Dark Mode can be scheduled based on sunrise and sunset times. You can now set the dark mode in 3 different styles Enhanced, Medium and Gentle. The difference between the 3 is the black color variation. New dark mode settings also provide the option to adjust wallpapers and icons to the dark mode which is a great addition. I love to use this feature. Also reduces contrast in low light conditions.
Third-party Icon Pack Support
The feature which we've been waiting for a long time is finally here with ColorOS 11. Yes. You can now download third party icon packs from Google Play Store and instantly change your icons natively. I'm pretty much excited to try out this feature in my OPPO Reno 10x Zoom.
Always On Display Styles
Currently, we don't have much Always On Display customization options in ColorOS 7. It's all going to change with ColorOS 11. Yes. You can now set Text and Image in Always On Display with awesome cool styles. Analog and Digital options are also available.
App Layout
All-new design for changing app layout in your home screen with custom row and column settings.
Notification Drawer Redesign
Notification Drawer looks cleaner now with good separation between notification channels and also blur transparent effect at the back is a nice addition.
Notification Drawer Icon Shapes
If you're bored with the default rounded square icon in the notification drawer, here's a way to change that too. You can now customize the shape of icons with ColorOS 11.
Edge Lighting
All AMOLED display users can rejoice now. Edge Lighting feature can be used for incoming calls and notifications received when the screen is off. You can apply light effects to VIP Contacts, Favourite Contacts, All Contacts, or All Incoming Calls with 3 different color options Neon Purple, Ocean Blue, and Amber Orange.
Ringtone Maker
Ringtone Maker was in OPPO LAB with ColorOS 7.2 for quite some time. Now it's available by default in the Personalisation setting. You can select any music and customize it to play in 4 different moods like simple, vibrant, thrilling, and relaxing with a slow or fast pace.
New Wallpapers and Setting
ColorOS 11 packs a great addition of wallpapers and in addition to static and live wallpapers, ColorOS 11 provides an option to select Art+ Wallpapers.
Fingerprint Quick Launch
If you're a person who uses a few apps a lot and hates to open the app after multiple touches, here's a Quick Launch feature. When the screen is locked or off, tap the fingerprint icon to call up the quick launch panel and then slide your finger to an app to launch it.
Smart Sidebar Improvements
ColorOS 11 brings some optimizations in the editing page of Smart Sidebar. Two tabs are displayed and the order of the items can be customized.
AI App Preloading
ColorOS 11 system predicts which apps you'll use next and preloads them for faster launch speeds. It's a great feature for shoppers and travelers to buy products in flash sales and book tickets respectively.
Weather Animations
ColorOS 11 brings smooth and refreshing animations overall. Not leaving the weather app behind.
Improved Permission Manager
With ColorOS 11 you can now choose "Allow only once" for sensitive permissions to better protect your privacy. If the app is unused for a few months, the permission settings will reset.
All new Game Assistant
ColorOS 11 added immersive mode which reduces disturbances while gaming so you can stay focused. You can also change the Game Assistant call-up method.
Revamped Photos app
Photos can now be saved in HEIF format to reduce file size and save space. ColorOS 11 optimizes the photo editing feature with upgraded algorithms and provides more markup effects and filters.
Camera Improvements
– No update will be complete without new camera features. ColorOS 11 is not an exception. New shortcuts to instantly share and edit photos or videos directly from the camera app. Lens stain detection feature. Level and grid feature to help you shoot better videos. AI Color Portrait mode uses the Artificial Intelligence (AI) technology to intelligently recognize the outline of the subject and retain the subject's vibrant colour against a black-and-white background.
– Inertial Zoom feature is my top pick in the camera improvements. As a Reno 10x Zoom user, I use the zoom function in video recording a lot for long-distance objects, even the moon. Inertial Zoom makes zooming smoother. You can now select a speed, then touch and hold on the screen to zoom in/out smoothly.
Super Power Saving Mode
The new Super power saving mode can meet your urgent needs when the battery level is extremely low. With just 5% battery left, you can still chat on WhatsApp for up to 1.5 hours.
System and Accessibility Improvements
ColorOS 11 adds a two-finger swipe up gesture to quickly call up accessibility functions. Also, adds a Sound Amplifier that can amplify faint sounds and soften loud sounds when wearing earphones.
Multi-User Mode
With Multi-User mode, you can add different users to your phone so that they can use their own set of apps & data. In this way, your apps and data cannot be accessed by those users.
Multitasking UI Improvements
Multitasking with ColorOS 11 is even easier. Instead of just 3 apps screens, we can switch easily to and fro with 7 app icons. A great addition for multitaskers.
Improved Battery Settings
To reduce battery aging, now your phone learns from your daily charging routine so it can control the charging speed at night and avoids overcharging. Also, we have new feature called Super Night Standby Mode which consumes just 2% of battery during 8 hours of sleeping time.
Settings page revamp
Icons are revamped and new changes in the names of settings to navigate easier.
Fingerprint Animations
Select fingerprint animations from all new UI.
Custom Font Settings
With all new OPPO Sans font you can customize the font weight and size. It also adapts to different UI.
Oppo Relax 2.0
Three Finger Translate with Google Lens
UI First 2.0 with Quantum Animation Engine
Nearby Share
Private System
Private System will improve privacy even further. With Work-Life balance settings, it's another feather in the cap feature which I love in #OPPOColorOS11
---
Update 3 (December 11)
The beta channel is now open for the Oppo A52 Android 11 ColorOS 11 update. Oppo A52 users can take part in this process and update their phones with the beta update. After the commencement of alpha testing, the beta channel is now open. The program is now limited to Oppo A52 users in India and Indonesia. We expect this program to expand over to other regions in the coming days. If you own an Oppo A52 smartphone, then you can take part in this beta program. Make sure that you are running the firmware version A.53 on your phone and you have taken a complete backup of the data stored in your smartphone. Once you are done with this, you need to head over to Settings>>Software Update>>tap on the gear icon on the top right corner to enter the Trial Version Upgrade. Open ColorOS 11 beta and submit your details to apply.
Update 2 (December 4)
Oppo has released the complete Android 11 ColorOS 11 beta and stable rollout plans on Twitter. Notably, the beta and stable updates will be rolled out from this month, i.e. December. Here is when your devices will get the update:
Advertisements
Android 11 ColorOS 11 Beta Update

Ongoing: Reno4 4G I Reno4 Pro 4G (India, Indonesia, Vietnam), Reno4 5G (Australia)
From 4th Dec: A92 (Indonesia)
From 10th Dec: A52 (India, Indonesia)
From 11th Dec: Reno4 Z 5G (Thailand, the Philippines)
From 14th Dec: F11 Pro Series (India, Indonesia)
From 19th Dec: F11 (India, Indonesia)
From 23rd Dec: A9 (India)

Android 11 ColorOS 11 Stable Update
Ongoing

F17 Pro: Thailand, Malaysia, the Philippines, Cambodia, India, Pakistan, Egypt, Vietnam, Kazakhstan, Hong Kong,
Indonesia, Russia, Singapore, UAE, Saudi Arabia, Taiwan
Find X2 Series: India, Bangladesh, Myanmar, Pakistan, Sri Lanka, Nepal
Reno4 F: Indonesia
A93: Thailand, Algeria, Egypt, Morocco, Kenya, Nigeria, Tunisia, Levant, UAE, Saudi Arabia, Vietnam, Malaysia, Cambodia
Reno4 Pro 5G: Thailand, Russia, Saudi Arabia, UAE, Bahrain, Qatar
Reno4 Lite: Russia, Kazakhstan, Uzbekistan

Android 11 ColorOS 11 Stable Update
(in December 2020)

Reno3 4G/Reno3 Pro 4G (From Dec 12): Thailand, Malaysia, the Philippines, Nigeria, Egypt, Vietnam, Indonesia, Cambodia, UAE, Saudi Arabia, Myanmar, Pakistan, Nepal, Sri Lanka, Algeria, Tunisia, Kenya, Singapore
Reno4 5G (From Dec 16): Australia
A72 (From Dec 16): Kazakhstan
Reno4 4G/ Reno4 Pro 4G (From Dec 24): Indonesia, Vietnam, Egypt, Myanmar, Bangladesh, Cambodia, Pakistan, India
Reno4 Pro 4G (From Dec 29): Kazakhstan
Reno3 4G (From Dec 30): Russia, Kazakhstan

Android 11 ColorOS 11 Stable Update
(in December 2020)

Find X2 Pro (Western Europe): Belgium, France, Spain, the Netherlands, the United Kingdom, Germany, Switzerland
Find X2 (Eastern Europe): Ukraine, Turkey
Reno4 Lite (Eastern Europe): Ukraine, Turkey
Reno 3 (Eastern Europe): Ukraine
From the above update plan, Oppo A52 is set to receive its Android 11 ColorOS 11 beta update from December 11.
Update 1 (November 5)
The Oppo A52 was set to receive the Android 11 ColorOS 11 beta update in December 2020. Apparently, the company has started the Oppo A52 ColorOS 11 Alpha testing registration in India. Here are the details about the Alpha registration program:
Phone model: A52
Time: Nov.5,2020~Nov.8,2020
Quota: 100 members
Country: India
Registration link: Apply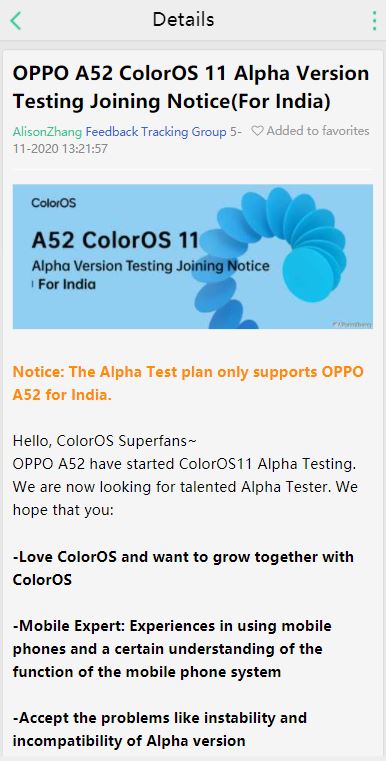 Those who have successfully registered with this Android 11 ColorOS 11 beta program, will receive the update within three days of registration.
---
Wrap Up!
So, there you have it from my side in this post. Note that we will keep updating this post once new information about the Android 11 ColorOS 11 goes live for the Oppo A52 users. So, if you own the Oppo A52 then you should check back often this post to keep yourself updated about the latest Android 11 happenings for your phone. For complete information about the Android 11 ColorOS 11, you can head here.
In the meantime, if you liked this content and want to read more content, for more such awesome coverage, you can head over to our check out our Windows Guides, Gaming Guides, Social Media Guides, iPhone, and Android Guides to read more. Make sure to subscribe to our YouTube Channel for awesome videos related to Android, iOS, and Gaming. So, until the next post…Cheers!