Updated on September 11, 2020: As per new information, the Android 11 ColorOS 11 beta recruitment program for the Oppo Reno 4 Pro has kick-started last week. And currently, the second leg or phase of the beta program is underway. The list of selected users will be out on September 14, 2020, and three days later the Android 11 ColorOS 11 update will be pushed for these users. Currently, this program is live for the users of Oppo Reno 4 Pro in China. A total number of 300 users will be selected for this beta program.
---
Updated on September 9, 2020: Oppo has made some refreshing changes to the name of the ColorOS version that will be arriving with the Android 11 update. Notably, the company is matching the version number of its custom UI with that of the Android version. Meaning that the next update will not be ColorOS 8, rather it will be ColorOS 11. Notably, this information was shared by ColorOS official Twitter handle, and the company will release the ColorOS 11 Android 11 update for the Oppo Reno 4 Pro on September 14.
🚨 ATTENTION🚨
#OPPOColorOS11 based on #Android11 is coming! Save the date to uncover the endless wonders of ColorOS 11 by joining our Global Launch Event at 9AM (GMT) on September 14th! pic.twitter.com/IOzTmTGNpi

— ColorOS (@colorosglobal) September 9, 2020
---
The Reno 4 Pro is the latest Oppo device to be added to the Android 11 (ColorOS 11) Closed Beta Recruitment. Google and OnePlus are known to be among the frontrunners when it comes to providing timely Android upgrades. However, this time Oppo has been quite impressive as well. We should look no further than the Oppo Find X2 and Find X2 Pro, both of which had received the Android 11 beta update right in June itself.
After that, there has been no looking back. There have quite a few devices lined up for the Android 11-based ColorOS 11 beta recruitment drive. These include the Find X2, Find X2 Pro, Reno 3, Reno 3 Pro, Oppo Ace2, and Oppo Ace2 EVA. Now, you could add the Oppo Reno 4 Pro device to this list. The successor to the ColorOS 7, the latest iteration has bought in tons of new features as well as some improvements and optimizations.
These include the Improved Dark Mode, One-time App Permission, Improved Battery Backup, Go Back Gesture, Double-tap Gesture, among others. And now that the Oppo Reno 4 Pro Android 11 (ColorOS 11) Closed Beta Recruitments has started, the device owners could get these feature lists pretty soon. If you are looking to join this beta drive. then here is everything that you need to be aware of.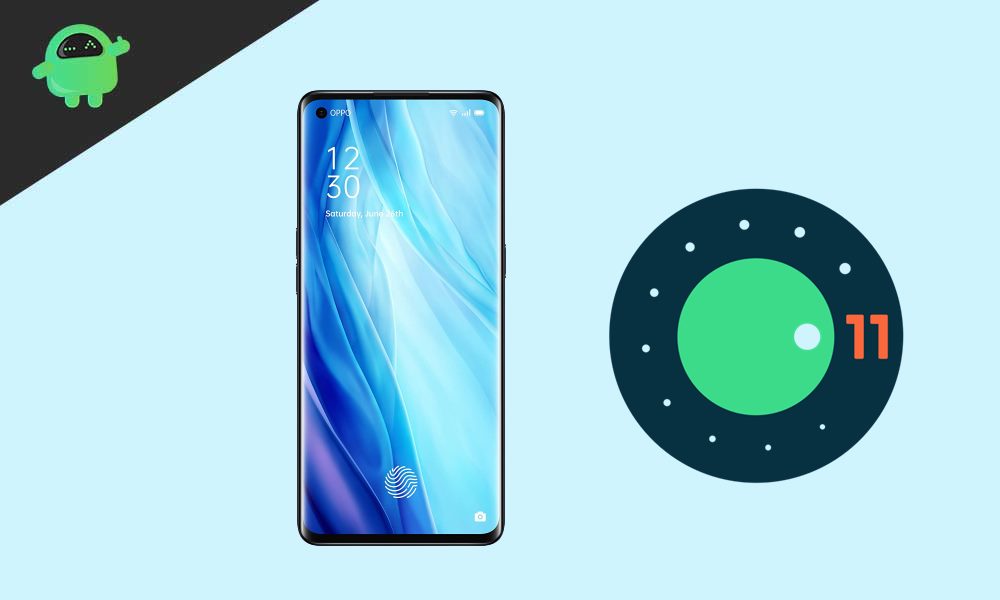 Oppo Reno 4 Pro Android 11 (ColorOS 11) Closed Beta Recruitment
To begin with, this closed recruitment is only for the PDNM00 and PDNT00 models of Reno 4. Furthermore, it is only limited to China as of now. The recruitment period is scheduled to start from September 5th and will culminate on September 8th, 2020 at 12:00. Talking about recruitment, it is limited to 300 pre-upgrade internal test users only.
The list of selected beta testers will be published in batches. The first list will make its way on 8th September. After which the follow-up list will be uploaded accordingly. Along the same lines, the Version Push will be pushed in batches and should be expected within three business days of the announcement.
How to Apply
Before you proceed to apply to the Oppo Reno 4 Pro Android 11 (ColorOS 11) Closed Beta Recruitment, there are a few important points worth mentioning. Since it is in the development stage, it wouldn't be as stable as the official version. Furthermore, you might also encounter some bugs and compatibility issues along the way. Also, your device should also be updated to the software version A.22/A.23.

Likewise, we would also suggest you create a complete device backup as well. On that note,  if your device meets all the aforementioned requirements, then head over to this site. Fill in the required fields and submit the recruitment questionnaire (consider using a translation service to translate the form into the English language). You could find out the result on the OEM's announcement page itself, right at the bottom of the page.
What's on Android 11?
The next version of Google's Android software, Android 11, is going to be released by the end of the year. Given pandemic related concerns, Google eschewed the splash unveiling at a developer event and easily released a public beta on Wednesday, June 10.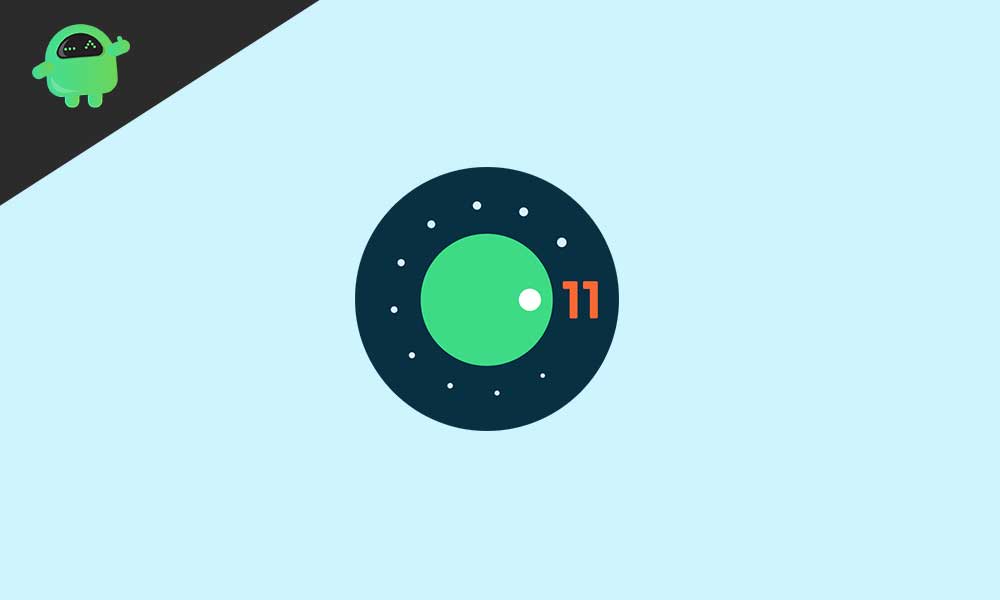 Features:
You can now prioritize your conversations together with your most vital contacts within the new "conversations" section at the highest of your notification shade with a people-forward design and conversation specific actions,

like 

opening the conversation as a bubble.
Bubbles, it helps users to stay conversations insight and accessible while multitasking. Messaging and chat apps should use the Bubbles API on notifications to enable this in Android 11.
More improved and modified Voice Controls, for people that control their phone entirely by voice, now includes an on-device visual area that understands screen content and context.
One-time permission lets users give an app access to the device microphone, camera, or location, just that just one occasion.
Customizable DND mode enables you to settle on which apps or people can still notify you once you turn the mode on.
The new Auto-Reset feature that will supposedly remove app permissions that are not infrequent use.
Google Play System Updates, launched last year, lets us expedite updates of core OS components to devices within the Android ecosystem. In Android 11, we quite doubled the amount of updatable modules, and people 12 new modules will help improve privacy, security, and consistency for users and developers.
What's in ColorOS 11?
As the name suggests, ColorOS 11 is the successor version of the ColorOS 7 that can be released in November 2020 most probably. It will be based on Android 11 goodies along with some design changes that will gonna change the look and feel of the new custom skin. The upcoming ColorOS 11 version will run on all the upcoming and eligible Oppo devices respectively. The all-new skin version will have plenty of improvements and features that we've mentioned below in brief.
ColorOS 11 Expected Features
It's pretty straight-forward that the ColorOS 11 will be based on Android 11 (R) features. So, the native Android 11 features will be there expectedly with some improvements or additional features.
Improved Dark Mode: System-wide Dark Mode is one of the most highlighted features for the users on Android 10 and the ColorOS 11 (Android 11) will also gonna include an improved system-wide dark mode that simply runs on the whole system, apps, etc. Additionally, users will get an option to schedule the dark mode timing on a day/night basis and automatically basis as well.
Improved Battery Backup: The upcoming ColorOS 11 much more improved battery life than the existing ColorOS 7 version.
Double-tap Gesture: The double-tap gesture feature of Android 11 will also arrive on ColorOS 11. In this case, double-tapping on the backside of the phone will turn on the Google Assistant, camera, and other applications.
One-time App Permission: With the ColorOS 11 version, users can easily grant one-time app permission and it will ask for permission every time whenever it requires system user access.
Go Back Gesture: The go back gesture has been improvised after releasing the enhanced swipe gestures navigation. But with ColorOS 11, we can expect to see the sensitivity sliders that will control the go back gesture. There will be two sliders for both left and right sides.
With that, we conclude this post on the Oppo Reno 4 Pro Android 11 (ColorOS 11) Closed Beta Recruitment schedule. Do keep in mind that as of now, it is only limited to the users in China. As and when (or if) there would be an announcement for the global rollout, we will update this post. In the meantime, you could go through our iPhone Tips and Tricks, PC tips and tricks, and Android Tips and Trick.