When it comes to the outfit of characters in Final Fantasy 7 Remake, the majority of players don't know the definite way to change it. Well, the truth is that doing this is decently tricky. Wait though, "changing" outfit in the game is nothing but a myth. That means the game does not feature the option to change character outfits, nor do they tell us a way of unlocking any.
The only time where your characters get to wear special clothes is during the 9th chapter. Choosing what to wear here is not a straightforward process. It legit isn't! To determine what your character wears here will solely depend upon how you play the earlier chapters. This is a bit of an easter egg, so we have another complete guide that explains the entire process. Well, without further ado, let's look deeper into how to change outfits in Final Fantasy 7 Remake.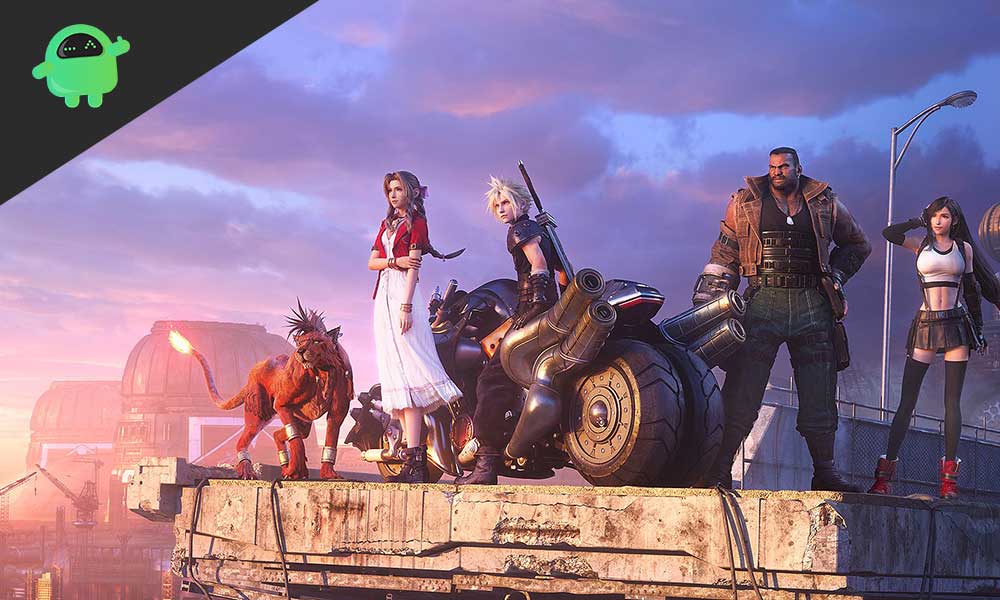 How to Change Outfits in Final Fantasy 7 Remake?
Let's keep this guide clean and simple. Technically speaking, you cannot change clothes in-game. That means you do not have a specific option in the game menu or anywhere in-game that'll help you change your character's clothes. However, there will come a point in the game where the three characters will wear three different dresses. This is during the Don Corneo storyline in chapter 9.
Play through the game once. And then if you feel like changing their costumes during the latter storyline, then you'll have to refer to this guide on how to unlock all nine outfits for Cloud, Aerith, and Tifa. The Don Corneo in chapter 9 is the only point in the game where your characters will wear different dresses, unique from what you will wear in the rest of the game. So if you ever feel like rounding them up with dresses of your choice, read through this guide and apply the methods in your game. By far, this is the only way to change outfits in Final Fantasy 7 Remake.
Conclusion
Summing up our guide, we don't actually have a direct way in-game to change the costume of characters. The way you play the previous chapter impact the costume that each character will wear in chapter 9. To program the characters to wear your favorite set of outfits, you'll have to patiently follow this guide and that's pretty much you will change the outfits. Kindly let us know in the comments down below if you have any further queries. Good luck! Also, check out our iPhone Tips and Tricks, PC tips and tricks, and Android Tips and Tricks if you've got queries for it or want help. Thank you!