In the present time, when we are always busy hustling and trying to do something in our life, taking care of our health is also mandatory. As we always stay busy doing something, we heavily rely on eating fast food and drinking less water, which are the two main reasons that ruin our health. To overcome these issues, we either have to change our lifestyle, which is quite hard, or we have to do some exercise so that we can fix the issues in our bodies. Keeping this in mind, many brands have entered the market of fitness with the target of helping us.
Brands like Fitbit, Apple, Samsung, etc. have launched their Smartwatches that track our daily lifestyle and provide us health updates and tips to fix any problems that are being observed by them. However, these Smartwatches do not always help as we should also do some exercise so that we can burn some calories. It has been seen that there are some brands that have introduced smart devices for exercising.
When we are talking about smart devices for exercising, the name Peloton always comes to our mind. This brand produces smart treadmills and smart bikes. These devices connect to the WiFi and then works like a charm when connected to our Smartphone. However, several issues have been noticed where the devices fail to connect to the WiFi, which ruins most of its features. In this article, we will discuss how to fix Peloton Bike / Treadmill not connecting to WiFi. So, without any further ado, let's get started.
Peloton Bike / Treadmill Not Connecting to WiFi: Why?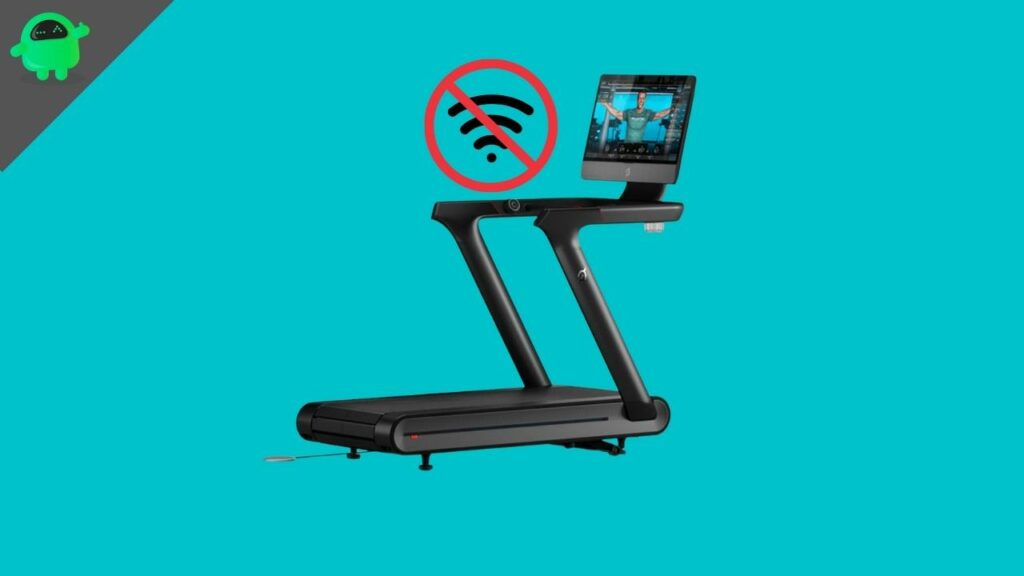 As we all know that these smart devices are not as smart as our smartphones or computers, common issues occur with them several times. Keeping this aside, these devices mostly do not have a proper WiFi modem or have some software bug that causes issues like WiFi connection problems. But, once we buy them, we have to solve any issues that occur with our devices. We have analysed some possible issues that might cause Peloton Bike / Treadmill not connecting to WiFi.
Hidden SSID that is not visible everywhere.
Weak WiFi signal.
Max connections reached.
Router unable to assign DHCP IP.
Bug in the Peloton software.
Peloton software got freezed.
These are some well-known issues that are mostly caused in the Smart Bike / Treadmill. We have discussed the possible solutions to these problems below and those will possibly fix any kind of Wi-Fi related issues on the Peloton Bike / Treadmill.
How to Fix Peloton Bike / Treadmill Not Connecting to WiFi?
As we have discussed the possible reasons that are causing Peloton Bike / Treadmill to not connect to the WiFi, here are the solutions for the abovementioned problems:
Fix 1: Change your SSID settings
Sometimes a Hidden SSID can cause problems like this. A Hidden SSID (or WiFi network) is never visible to any device. In these cases, you have to go to your router's settings page (mostly 192.168.0.1) and disable the Hide SSID option. This will fix your issue if you were unable to see the WiFi network in your Peloton device.
Fix 2: Bring your Router and Peloton device closer
A weak WiFi network can cause your Peleton Cycle / Treadmill to not connect to the WiFi. If you feel that this can be a reason for the problem. In these cases, you should try bringing the devices closer to each other. However, if bringing your router closer does not solve the issue, you might have to change your router or try following the next solution.
Fix 3: Try disconnecting unused devices
Not all routers can handle multiple devices at the same time. Most cheap routers are not even able to handle 4-5 devices at the same time. The maximum number of devices for a router majorly depends on its processor and memory. When a problem like this happens, a device tries to keep connecting to the WiFi network but in the end, it fails. You can disconnect some of the devices and try connecting again and see if the issue persists or not.
Fix 4: Router unable to assign IP
When we connect to a WiFi or any wired connection, the router assigns the device a Dynamic Host Configuration Protocol (DHCP) IP, which is required to access the internet. Some weak routers sometimes can not assign an IP to the device that is trying to connect to its network. If you face this issue, resetting the router is the most useful trick that will work. You can reset a router just by pushing the Reset hole present on the rear side of your router.
Fix 5: Reset your Peloton Bike / Treadmill
Sometimes a bug can cause some serious problems to your device. Be it our smartphones, computers, or any smart devices, buggy software can cause some serious issues. These bugs are not even detected in the first place. The most useful way to fix the bugs is to go back to the factory version of your device. To achieve that, you have to factory reset your Peloton device.
How to Reset Peloton Bike / Treadmill?
As peloton is based on the Android System, resetting the devices is a very easy task. Just follow the instructions below:
First, power off your Peloton device using the power button.
Once the device is shut down, hold the volume up and the power button till the recovery screen flashes.
Now head over to Wipe data/factory reset with the volume down button and press the power button to enter the option.
Now press Yes and wait for the device to reset.
Finally, head over to the Reboot system now and press the power button to boot into the system.
Fix 6: Restart your Peloton Bike / Treadmill
The last and final way is to restart your Peloton Bike or Treadmill. Restarting a device fixes a lot of issues most of the time. Apart from that, giving a fresh restart will help your device restart all its components, including the WiFi modem that helps in connecting it to the internet.
To restart your device, just long press the power button and when the device is turned off, repeat the same process.
Conclusion
These were some of the possible solutions that will supposedly fix your Peloton Bike or Treadmill. Keeping a track of the exercise that we are doing is mandatory and it also gives us the motivation to do so. As we have discussed the possible problems and solutions, you can let us know in the comments if they have worked for you or not. You can also discuss about other solutions that might have worked for your device.