Google Pixel 6 and Pixel 6 Pro are the latest addition in the Pixel family with drastic changes this time or you can say for the first time ever. Talking about the big brother Pixel 6 Pro, it has a 5nm Tensor chipset, Android 12, bigger display, triple rear cameras, under-display fingerprint sensor, bigger battery, and more. However, it seems that some Google Pixel 6 Pro users are getting affected by the Aggressively Overheating Problem without any heavy usage.
Well, this particular issue has been reported by plenty of affected users on the official Pixel Phone Help forum literally for a month as of now. It's also worth mentioning that the Pixel 6 Pro is quite new in the market and although it's a premium segment device, not everyone uses their devices extremely. In that context, it seems that even though some Pixel 6 Pro users are using this handset normally and using a few apps lightly, the device gets overheating a lot.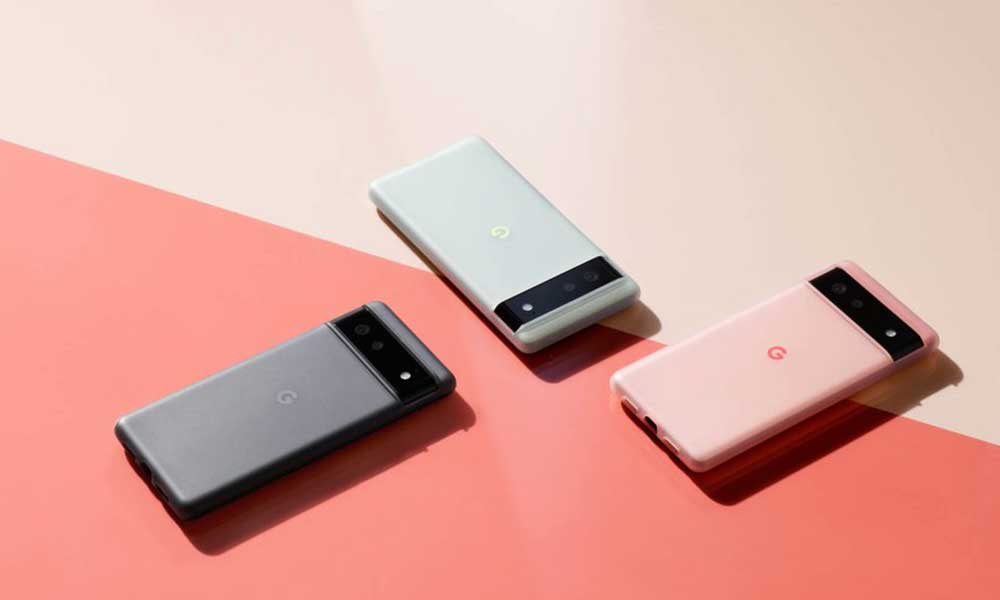 Fix: Google Pixel 6 Pro Aggressively Overheating Problem
This is quite a major issue in terms of the users' perspective because the phone is prone to heat up substantially. It's not only frustrating but also quite worrying to damage the device battery quickly. Meanwhile, an expert did mention on the forum that the Pixel 6 Pro users can use this Google Form link to submit their issue regarding the overheating for further assistance.
It looks like that some users have tried turning down the screen brightness level or disabling the adaptive brightness option on the device but the trick didn't come in handy at all. However, if you haven't tried the same steps yet, you can try it right now to cross-check whether the problem has been fixed or not. Google hasn't responded to it officially. So, we may have to wait further for the next software update.
Meanwhile, there are a couple of possible workarounds mentioned by the Google Pixel Support forum that you can try out as of now.
If your Pixel 6 Pro device feels warm then you shouldn't usually feel too much concerned because it's quite normal. Whereas if your device gets warm, you can avoid some tasks at the particular moment such as playing video games or media, making video calls, downloading files, recording videos, using mobile data or hotspot, charging your device, etc. [Let the device cool for a couple of minutes and then check again].
Reduce Display Brightness: Try reducing the display brightness level on the Pixel 6 Pro device. To do so: go to the Settings app > Tap on Display and lower the Brightness level.
Turn Off Auto-Brightness: You can also try turning off the auto-brightness level on your Pixel 6 Pro handset from the Settings app > Tap on Display and turn off the toggle next to Auto-Brightness.
Do not use video streaming or video playback at that moment until your phone cools down.
Keep your phone away from the direct heat source or excessive sunlight.
Try avoiding an overnight charging schedule to improve battery health. Otherwise, you can use optimized battery charging if you want to charge your handset overnight.
Keep your Pixel 6 Pro in a well-ventilated area to properly dissipate heat.
Do not use thick mobile cases for a while until the device cools down.
You can try using a cooling fan (made for smartphones) to check if that helps or not.
Check for your charging adapter wattage or power output for sure. As your Pixel 6 Pro device supports up to 30W fast wired charging and up to 23W fast wireless charging, make sure to don't exceed the output by using any other charging brick.
Obviously, try avoiding using a local or third-party charging adapter with your Pixel 6 Pro. Only use the stock adapter or a standard Pixel phone charging adapter.
If nothing works for you and the device gets too much hot to touch then disconnect it from the charger first. Keep it in a cooler place to keep reduce the heating issue and then contact the Pixel Support team for further help. In another way, we'll definitely recommend you visit the nearest Google Pixel service center for technical help. If it requires replacing the older battery, you should go for it.
That's it, guys. We assume this guide was helpful to you. For additional queries, you can comment below.