Both the Google Pixel 6 and Google Pixel 6 Pro device users are encountering an endless number of issues or bugs that need to be fixed by the developers as soon as possible. Although Google is active enough to provide a couple of fixes for the reported issues, multiple issues remain. Recently, Pixel 6 and Pixel 6 Pro users have reported the not charging issue using the wireless charger. For further info, you can check this article.
Google's in-house Tensor chipset on the Google Pixel 6 series is powerful enough to handle all the tasks, but other issues or bugs let the device down a bit in terms of price or brand. Meanwhile, it's also worth mentioning that Android 12 OS is another reason behind a couple of issues that can trouble users. Plenty of affected Pixel 6 series users is claiming that they're unable to charge the device wirelessly which seems a major issue.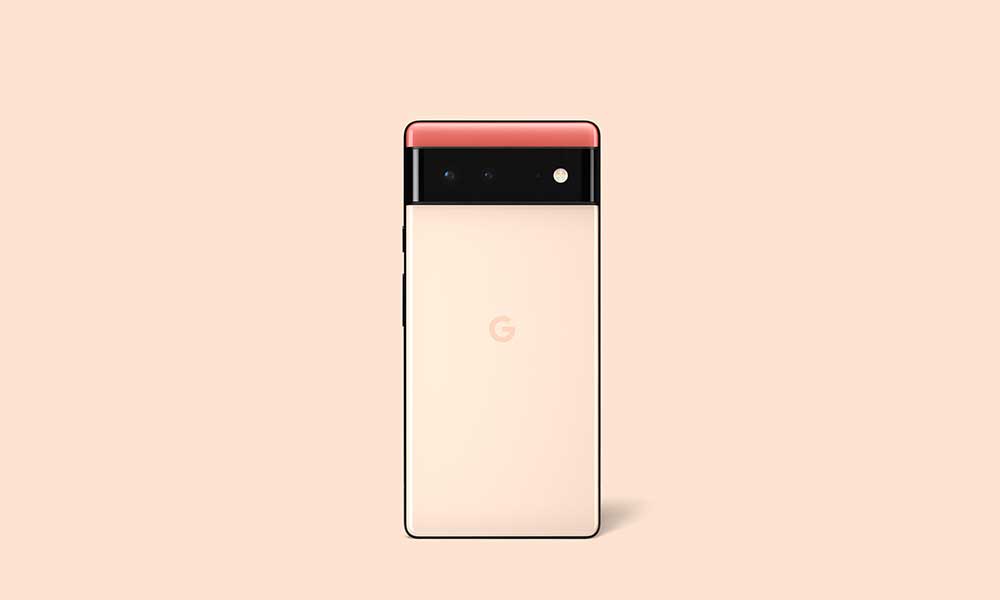 Fix: Pixel 6 and 6 Pro Not Charging Using Wireless Charger
Some reports say that the Pixel 6/6 Pro device cannot charge wirelessly using a wireless charger. Sometimes though the device can say it's charging wirelessly, it stops charging intermittently and has a slow charging rate than usual. Whereas according to the Pixel Phone Help forum, it seems that the device is charging wirelessly pretty well when it's booted in the safe mode. That indicates a third-party app is somehow interfering with charging.
As per the Pixel Phone Help Community Manager, the Pixel 6 series devices are basically designed to deliver better battery life that can last all day. Google has designed the high energy density cells in Pixel 6 and Pixel 6 Pro to maintain a balance between battery life, longevity, as well as fast charging. Regardless of the power source, the actual power delivered through a full charge cycle may vary mostly.

Additionally, the battery charging rate is based on several factors such as battery cell, system design, temperature, system usage, and charging status. Google has optimized Pixel's lithium-ion battery for high charge rates when the battery level is low. So, the Pixel 6 can get up to 50% in around 30 minutes using stock 30W USB-C Power Charger and quickly reaches up to 80% in about an hour (depending on device usage and temperature).

The peak power that Pixel 6 and Pixel 6 Pro draw from the wired charger is 21W and 23W respectively. As the battery gets closer to full, charging power gradually reduces to improve battery longevity. Pixel devices may also pause charging if above 80% under certain conditions or if the Adaptive Charging option is enabled. Pixel devices can optimize charge rates for gradual overnight charging as well.
We should mention that plenty of affected Pixel 6 series owners have already reported the same to Google. Although Google hasn't released any official statement on it yet, it seems that installing the latest December 2021 Pixel Update on the phone may fix the battery & power-related issues completely. Meanwhile, affected users will have to use the wired charging option as of now until the problem gets fixed widely.
Read Also: Fix: Pixel 6 and 6 Pro Calls Dropping or Disconnects Issue
The best part is that Google has just announced the Pixel Update – December 2021 changelog that includes a couple of improvements for better battery life and charging state. You can check out the specific battery & power-related update changelog below:
Battery & Power

– Additional improvements for battery charging information are shown in the notification shade.
– General improvements for battery & thermal performance in certain conditions.
– General improvements for wireless charging in certain conditions.
– Improvements for alignment detection on Pixel Stand in certain conditions.
– Fix for issues occasionally causing incorrect Battery usage accounting to display in Settings.
However, we've mentioned two possible ways to try fixing the issue below.
1. Reboot in Safe Mode
So, we can say that you should try rebooting your device in safe mode to check for the wireless charging issue. To do so:
First of all, press the Power button for a few seconds until the Power menu appears on the screen.
Now, tap and hold the Power Off option then tap on OK to enter the device into the Safe Mode.
Once your device is in safe mode, try charging it wirelessly to check for the issue.
2. Perform a Factory Reset
If in case, this method didn't work for you, make sure to perform a factory reset to try fixing the wireless charging issue. To do this:
Note: Performing a factory reset on the device will completely delete all the user data and device settings apart from installed apps or games. So, make sure to take a data backup before doing this method.
Back up your data first.
Go to Settings > Tap on System > Select Reset options.
Tap on Erase all data (factory reset) > Select Erase all data.
If prompted, enter your PIN or Password to proceed.
Tap on Erase all data and wait for the process to be completed.
The device will reboot and start resetting to factory settings.
Once done, your device will reboot to the system, and go through the initial setup process like a new device.
Enjoy! This process may fix the Pixel 6/6 Pro Not Charging issue Using Wireless Charger completely.
That's it, guys. We assume this article was helpful to you. For further queries, you can comment below.