Google Pixel 6 and 6 Pro are premium smartphones offered by the company. Pixel devices are the purest form of Android you can use with good quality hardware and exclusive features. But if you own a Google Pixel 6 or 6 Pro, you probably are aware of the smartphone's fast battery draining issue. There are several reasons why your smartphone is facing battery drain issues, but these usually revolve around overloading background apps or old software versions.
With time, all batteries performance gets slow sooner or later. But Pixel smartphones come with advanced algorithms which prevent any possible battery damage. The reason behind the battery drain issue with Google Pixel 6 or 6 Pro is unknown, but here are some troubleshooting ways to fix the issue.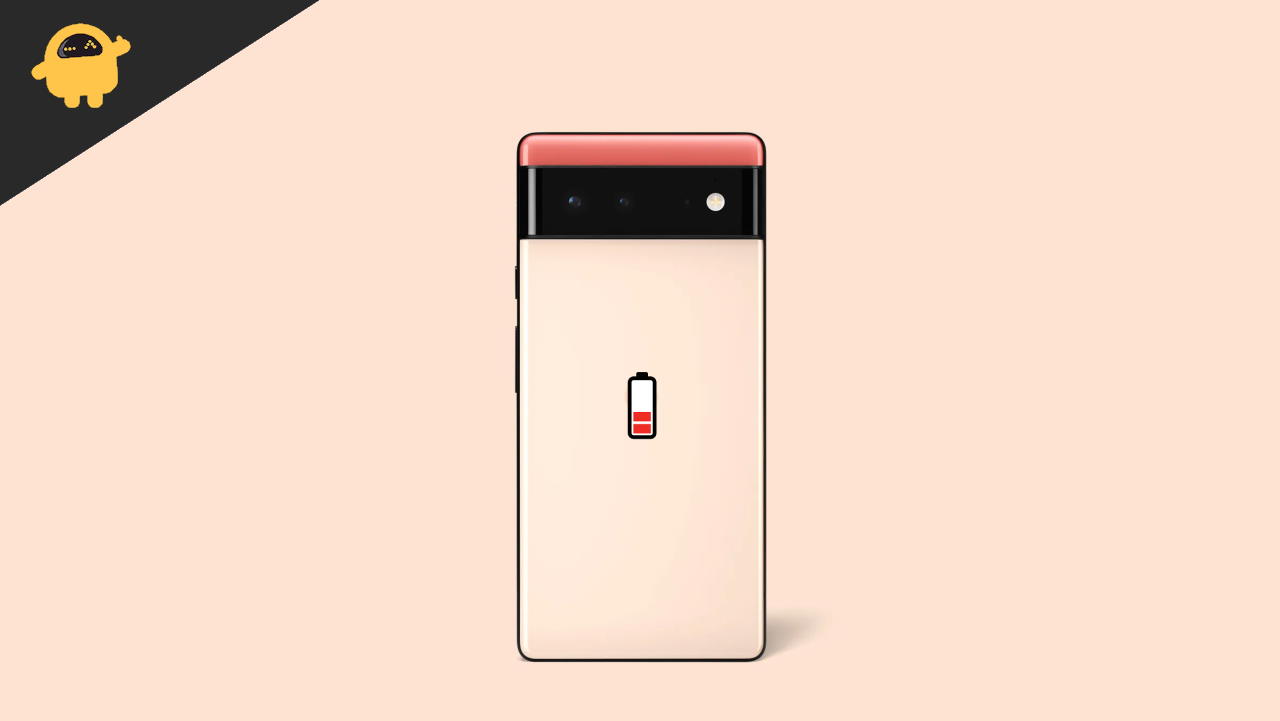 Pixel 6 and 6 Pro Battery Draining Fast, How to Improve Battery Life?
Before moving to the troubleshooting method, let us give you information regarding the ideal battery use on Pixel devices. Usually, you should get around 12-14 hrs of screen on time on normal use. And if you are heavy on games and apps, then you can expect around 7-8 hrs of screen time. So if you are getting anything less than this, then you can follow the below methods to fix the battery problem.
Turn off high-drain features
You can turn off several features of your phone that you are not using. These features are intended to provide you ease of use. But if you keep these features turned on, they will drain the battery real quick.
Disable Bluetooth scanning.
Turn off Wi-Fi scanning.
Disable your work profile.
Turn off the current hotspot connection.
Turn off the current tethering connection.
Check Android battery health
Pixel works on stock Android which is very optimized and helps to keep the battery performing at its maximum. But if your battery is not healthy, then it will drain up quickly. Before following any troubleshooting methods, it's important to check the battery's health.
Open your Pixel phone and dial *#*#4636#*#*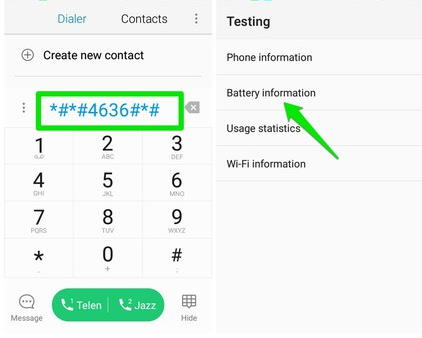 It will open the tasting menu. Click on the "Battery information" option.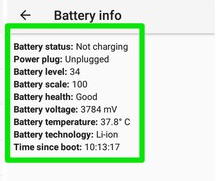 Here you can see the battery status. If it says poor or bad, that means your device needs a new battery replacement.
If you use to like to use Google assistant, then you can check for battery health by saying – "Hey Google, my battery is bad". It will give you details about the battery along with battery health status.
Reduce Sleep/Screen Settings
By default, your Pixel device will go in sleep mode after 1 minute of inactivity. But you might have changed this setting by mistake and put it to hours instead. There are instances where any software bug will prevent the phone from ever going into sleep mode. So it is nice to crosscheck these settings.
Open device settings and navigate to display settings.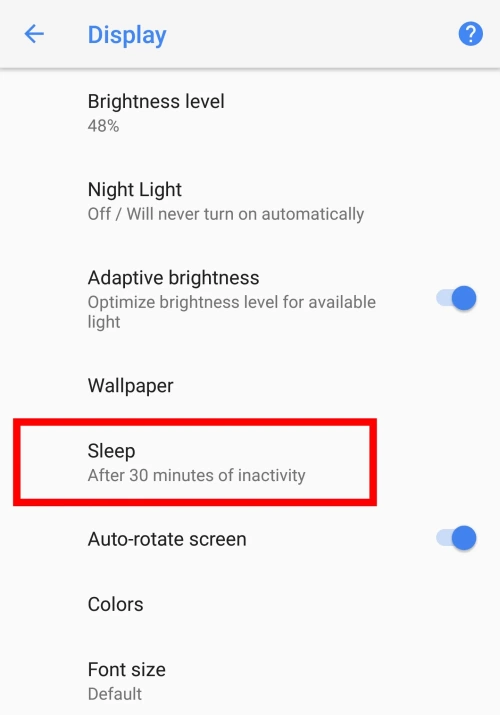 Here click on Sleep settings.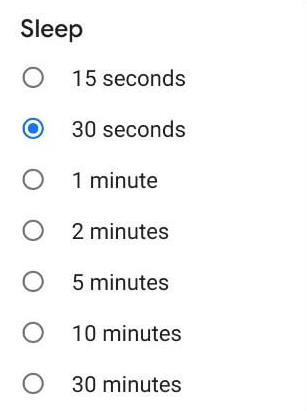 Now choose 30 seconds option. This will make sure your Pixel 6 will go in sleep mode after 30 seconds of inactivity.
Turn off the "Auto-Brightness" Feature
Auto brightness is a feature that adapts your screen brightness to the outside environment. But sometimes these settings may malfunction the screen may go full bright even when it doesn't need to. So you can disable this feature altogether.
Open Pixel settings and navigate to Display > Adaptive brightness.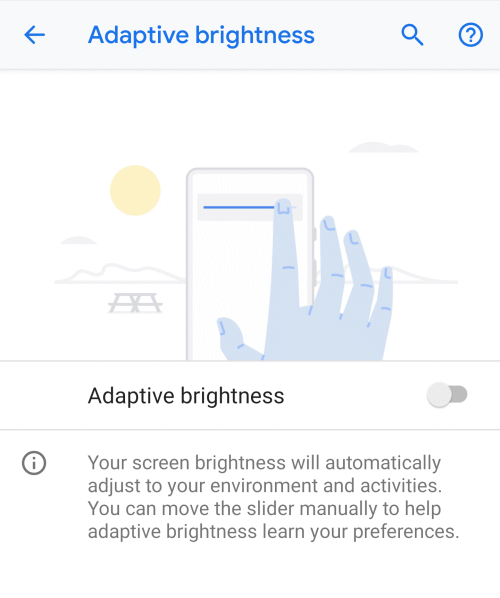 Here make sure this feature is disabled.
If you use to like to use Google assistant, then you can disable it by saying – "Hey Google, disable auto-brightness".
Turn off Adaptive Connectivity
Pixel smartphones come with a special feature where they can make sure you are always connected to the internet by smartly switching between LTE and Wifi networks. But sometimes, they skip changing networks and stay connected to LTE, which drains up the battery real fast. This is the reason why your Pixel 6 and 6 Pro battery might be draining fast.
Open Pixel settings and navigate to the "Network and Internet" option.
Here make sure the adaptive connectivity feature is turned off.
Check for Software update
Google invested a lot when it comes to software updates for the Pixel devices. Thankfully all Pixel devices get software updates and patches faster than any other smartphone. And developers are quick to fix any software glitches which might be causing the battery drain. So make sure you keep your smartphone updated. You can update your Pixel 6 or 6 Pro by going to Settings > Software update and following the onscreen instructions to complete the update process.
Conclusion
The battery drain issue is very common in all Android smartphones after constant use of 1 year. Sometimes the issue is not due to the smartphone, but due to any third-party app instead. There are many apps that are not properly designed and hence take a lot of battery power. It is also possible that the device's battery health is poor, and that's the reason why it gets discharged so quickly.