Google has been on a roll recently with its newest flagship phones launch – the Pixel 6 and Pixel 6 Pro. Both the phones are exceptionally good value for money and offer good competition to other budget flagship devices from OnePlus and Xiaomi. However, the Pixel phones have a clear edge over its competition thanks to the stock Android experience and being first in line to receive the latest Android updates.
If there's one thing that the Pixel line of phones has always been known for, it's their cameras. Not only does Google manage to pack in decent hardware and optics, but their software processing is otherworldly. The trend of GCam mods has never quite died down, and this is living proof that Google's computational photography goes beyond just the hardware and the glass they use for their cameras. Many budget and mid-range devices have seen significant camera performance boost with the Google Camera app.
Today, we have for you the latest Google Camera 8.4 APK. Unfortunately, this isn't a mod so you won't be able to install it on any device. This version is specifically made for the new Pixel 6 and Pixel 6 Pro phones and might work with other Pixel phones. If you are a Pixel 6 user and haven't received the update through the Play Store yet, you sure are missing out on a lot of features. This is why in this quick guide, we will be going over the several new features that the latest Google Camera 8.4 APK brings and how to install it on your device.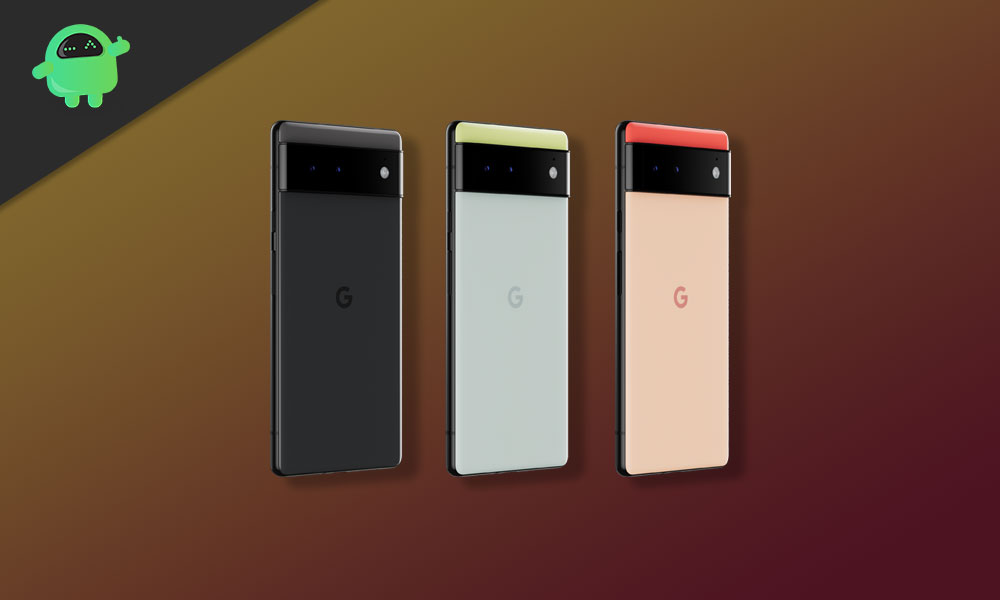 What's new in the Google Camera 8.4 APK?
There isn't anything radically new in the latest Google Camera 8.4 APK, but it does have tons of improvements in the existing camera features for the Pixel 6 and 6 Pro. Some of the most impressive improvements that the latest update brings to the Google Camera app are listed below:
1. Magic Eraser
Magic Eraser was easily the most talked-about feature during the launch of the Pixel 6 and 6 Pro smartphones. While the concept of using AI to remove unwanted specs of dirt and spots in photos isn't anything new (Photoshop has been doing this for years), the Magic Eraser feature on the Pixel 6 and 6 Pro just takes this to a whole new level.
First off, it is much faster and easier to select the things you want to get rid of from your photo, and secondly, the results are impeccable, to say the least. You can remove entire human beings from a photo without making it look unnatural or edited – that's how good it is. With the new update, the Magic Eraser has gotten even better.
2. Real Tone
One of the most annoying aspects of cameras on smartphones has been the inaccuracy of proper skin tone portrayal. As a dusky-skinned person myself, I've never been satisfied with how overexposed (or underexposed) the photos taken on a smartphone comes out. The Google Pixel 6 fixes this by introducing the Real Tone feature, which is basically a huge dataset of images that helps the camera capture the most realistic skin tones.
3. Night Sight & Astrophotography
Google changed the smartphone landscape with the introduction of night sight and astrophotography photo modes in the earlier Pixel models. The new update brings even greater details to photos taken at night time. Night Sight simply decreases your shutter speed to let in more light that resulting in a brighter image with more detail than usual. Astrophotography uses a similar concept but requires a tripod and a lot of patience to get amazing results.
4. Face Unblur
Don't you just hate it when you finally get a good photo of you and your friends but one of them has a blurry face, or worse, closed eyes? The sheer excellence of software processing power that the Pixel phones offer has made it possible to eliminate face blurs and closed eyes forever in group images. Since Google Camera captures several photos for better exposure, it makes use of this feature to ensure that all the faces in the photo are blur-free. The results are sometimes frighteningly good.
Download Google Camera 8.4 APK
As we have mentioned before, this isn't a modded GCam version of the camera app and won't work with any device out there. This update was extracted from the Pixel 6 Pro and is an official update meant for a particular model. However, since the other Google Pixel phones have a similar architecture, you may try installing the APK on your older Pixel device to see if it works.
You can download the latest Google Camera 8.4 APK by following the download link below:
Download
Steps to Install Google Camera 8.4 APK on Pixel 6 Pro
The Google Camera APK file installation process is as simple as installing any other third-party APK file. You don't have to root your device for this process to work.
Download the GCam APK file from the download link above and tap on it.
Make sure that the Unknown Sources option is enabled on your device. In order to do this, go to the device Settings menu > Security/Privacy > enable it. [If already enabled, skip to the installation]
It will launch the package installer and tap on the Install button.
Once the installation is done, open, and use it.
Enjoy the fresh Google Camera experience!
Conclusion
We hope our article on how to download and install the Google Camera 8.4 APK on Pixel 6 Pro was useful to you. If you have been able to make this APK work for devices other than the Pixel 6 Pro, do let the other readers know in the comments below! If you have any queries regarding the article, feel free to contact us, we'd be happy to help!