Google regularly updates its Pixel phones with software updates. This is one of the main advantages of having a Google Pixel. The monthly security updates that Google sends also contain bug fixes, improvements, and sometimes new features. However, recent software updates to Google Pixels have turned out to be the worst updates Google has ever released.
The December update was nothing but a disaster for Google Pixel owners. It came along with a truckload of bugs, whose repercussions are even being faced today on many Google Pixel phones. Now, it seems like Google has released another software update that is causing new problems to the Pixel phones. We are talking about the June 2022 security patch. After installing the June update, many Google Pixel users start facing issues with audio issues with their Bluetooth headphones.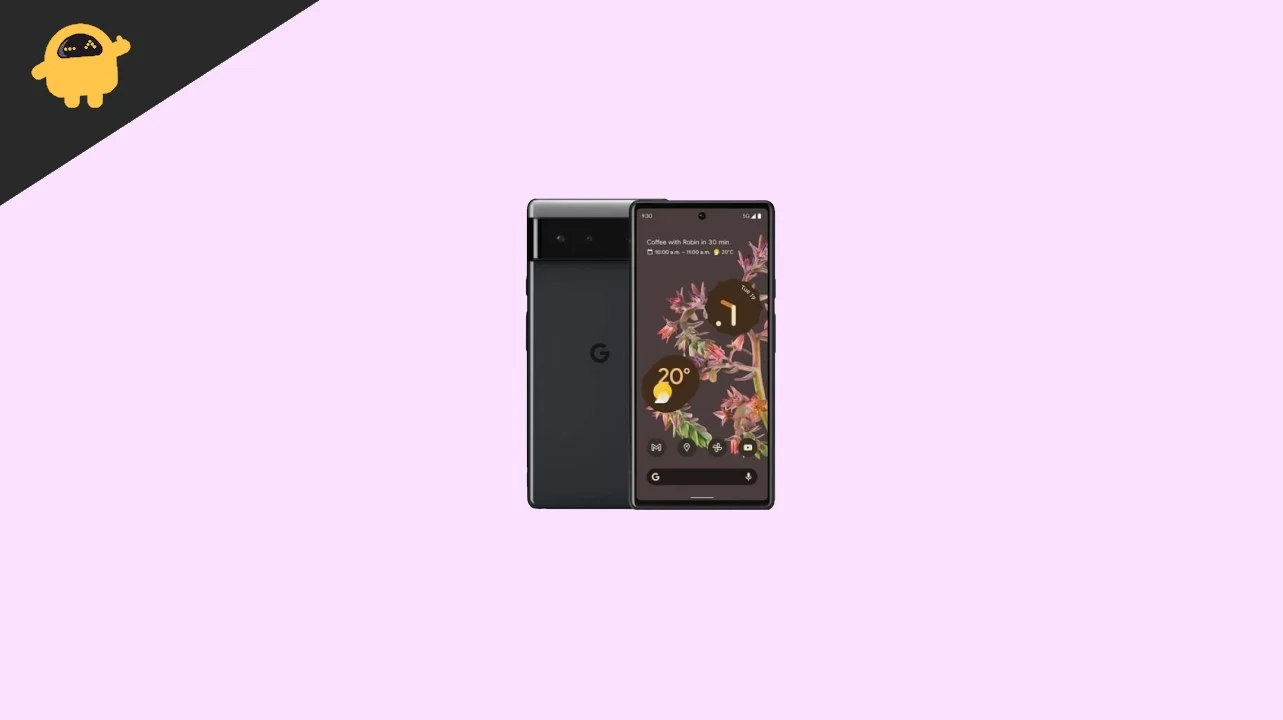 Some users have reported that they facing an audio delay issue, while for some users, the audio is not coming at all from their Bluetooth headphones. It's important to note that these users are not facing any issues while connecting the device. Not just with music, the problem surfaces with videos too.
A user on Google support wrote, "I have Tozo T12 that will connect my Pixel 6 Pro but no sound. I have reset network settings and the earbuds, cleared the cache and storage in the Bluetooth app. I don't think the earbuds are the problem because they work fine with my wife's Pixel 6 which hasn't been updated yet. The last time the T12's worked on my Pixel 6 Pro was before the June update. Any help would be appreciated."
Thankfully, some users have found ways to fix the Bluetooth headphones not working issue on their Pixel 6 or Pixel 6 Pro. So, let's move on to the solutions.
Here's How to Fix Pixel 6 and 6 Pro Bluetooth Headphones Not Working Problem
Solution 1: Disable HD Audio Feature
Some users were able to fix the problem with their Bluetooth headphones after turning off the HD Audio feature. You might not get the premium sound what are you used to with your Pixel 6 series phone.
To turn off the HD Audio feature on your Google Pixel, follow these steps:
Open the

Settings

app on your phone.

Go to

System > Developer options

.

Disable the toggle next to the

HD Audio

option.
If you can't find the Developer options, go to Settings > About phone, and tap 7 times on the Build number. After that, the Developer options will be enabled on your phone. After you turn off HD Audio, check if the problem is fixed on your Pixel 6 or 6 Pro.
Solution 2: Pair Your Headphones Again
Unpair your headphones and then pair them again to see if this method works for you. It will refresh the connection with the headphones which might fix the problem.
Here's how to re-pair your headphones in a step-by-step manner:
Open the

Settings

app.

Tap on

Connected devices

.

Click See all to get the list of previously connected devices.

Tap on the settings icon right next to the device name.

Click

Forget

and tap on

Forget device

. The device will be removed from the previously connected devices list.

Now, go to

Settings > Connected devices

.

Click Pair new device.

Turn on your headphone and place it near your Pixel phone.

Tap on the headphone name on your mobile to start pairing.
Solution 3: Use SBC Audio Codec
Changing an audio codec can fix many audio-related problems on your phone. In simple words, a codec is a computer program that encodes or decodes audio. So, changing an audio codec will change the way how the audio is encoded and decoded on your Pixel. Even if you are not clear about this one, don't worry, you can anytime use the default audio codec.
Here's how you can use SBC audio codec on your Pixel 6 or 6 Pro:
Open the

Settings

app.

Go to

System > Developer options

.

Scroll down and locate

Bluetooth Audio Codec

.

Tap on Bluetooth Audio Codec and select

SBC

.

Click OK to apply changes.
Now, connect the headphones with your Pixel phone and check if the problem has been fixed. If your answer is yes, continue using the same codec. Otherwise, you can also select the default AAC Bluetooth audio codec.
Solution 4: Change Bluetooth AVRCP Version
Audio / Video Remote Control Profile (AVRCP) is used for sending commands (such as Forward, Play, Pause, etc) from a controller device to a target device. The default Bluetooth AVRCP version is 1.5, but some users were able to use the Bluetooth headphone with their Pixel 6/Pro by changing the default value. Change the version number to AVRCP 1.4 and see if this trick has worked for you.
Here's how to change the AVRCP version number on your Pixel 6/Pro:
Open the

Settings

app on your Pixel phone.

Go to

System > Developer options

.

Tap on

Bluetooth AVRCP Version

and select

AVRCP 1.4

.
Connect your Bluetooth headphones to the phone and check if the problem is solved.
Solution 5: Update Your Pixel 6 / Pro
Since a lot of users have reported about the Bluetooth headphone not working issue on forums, Google should be working to fix this bug that could arrive in the form of a new OTA update. So, keep looking for new updates on your Pixel 6 or 6 Pro and install them when it reaches your phone.
Usually, new updates arrive on Pixel phones with a notification. You can also check for new updates by navigating to Settings >> System >> System update.
Solution 6: Reset Network Settings
Resetting network settings removes all the connected Wi-Fi and Bluetooth devices and changes the related settings options back to the default value.
Here's how you can perform reset network settings:
Open the

Settings

app.

Go to

System > Reset options

.

Select

Reset Wi-Fi, mobile & Bluetooth

.

Click

Reset settings

.
Solution 7: Factory Reset Your Google Pixel
Some users were able to use Bluetooth headphones after a factory reset on their Pixel 6 or 6 Pro. This process might result in data loss. So, take a complete backup of your phone before moving ahead.
To perform a factory reset, follow these steps:
Open the

Settings

app and go to

System > Reset options

.

Select

Erase all data (factory reset)

.

Click

Erase all data

and confirm factory reset.
Wrapping Up
These were some of the useful solutions that have helped users to fix the Bluetooth connection-related problems on their Pixel 6 or 6 Pro. Did you manage to fix the problem? Which solution worked did the job for you? Let us know your thoughts in the comments section below.