With the new Pixel 6, Google has set its sights high, and it is an improvement over the previous Pixel 5. Several new software features are added to the smartphone, including a more premium design, a faster CPU, a better camera, and a more premium camera. One of the best things about this phone is that it's the same price as last year's model.
But, there are some issues with the Google Pixel 6 and 6 Pro, as some users face connectivity and signal loss issues. That's the main reason we have decided to bring this guide. Here, you will learn how to fix the issues of the Google Pixel 6 and 6 Pro connectivity and signal loss. So, let's get started with our guide.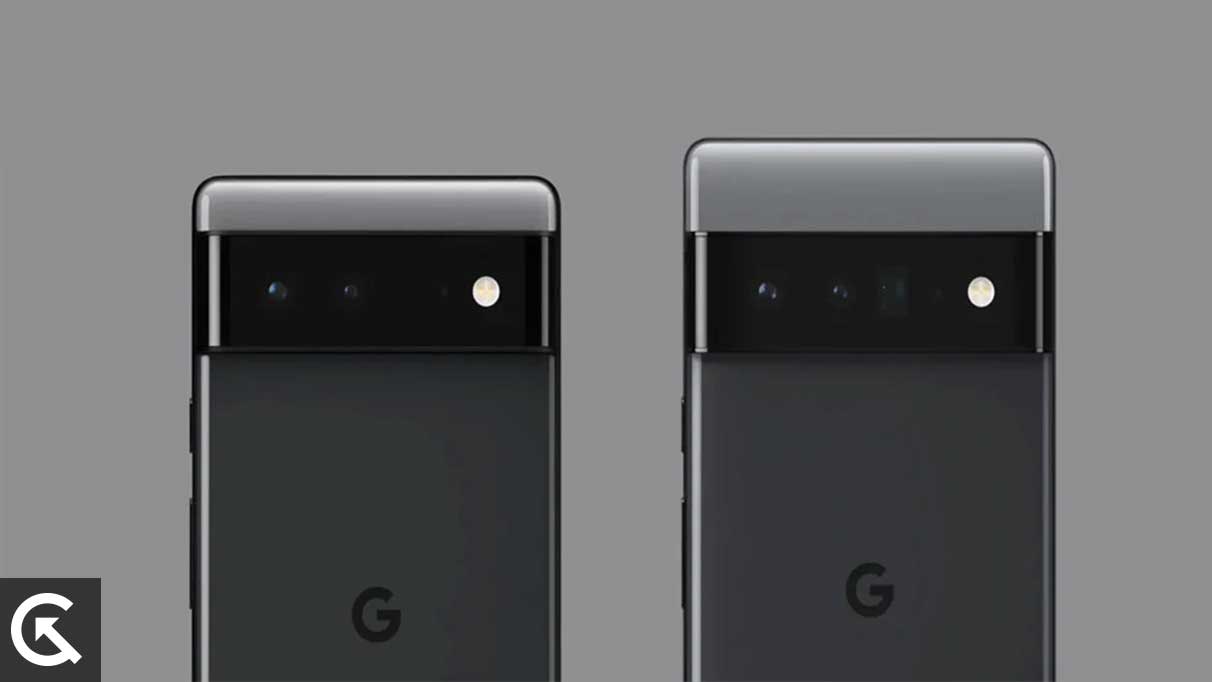 Fix: Google Pixel 6 and 6 Pro Connectivity and Signal Loss Issue
It is not a very common issue that users are frequently facing. But, nothing to worry about, even if you are getting the Google Pixel 6 and 6 Pro connectivity and signal loss issues, as we have some fixes. So, let's check if these fixes can potentially fix this problem.
Fix 1: Reboot Your Phone
There are times when your phone cannot detect connectivity or signal loss issues for no apparent reason. You may need to reboot your device during these times to determine if the issue has been resolved. You will typically find that minor glitches will disappear after rebooting your phone. You can reboot your phone by holding the Power button for a few seconds. Once you've chosen the Restart option, you'll be able to turn on your phone again.
Fix 2: Reset Network Settings
By resetting the device network settings on your Pixel 6 and 6 Pro model, you can ensure that there is no temporary glitch on the network. When such issues occur, resetting the network can resolve them completely. To do so, follow these steps:
Initially, go to the

Settings

app on your device.

You can reset your system by selecting the

Reset

options from the System menu.

On the Wi-Fi, Bluetooth, and mobile settings page, click

Reset

.

Select

Reset settings >

enter your PIN, password, or pattern in the Reset settings menu.

Once the process has been completed, confirm the process by tapping

Reset settings

(if prompted).

For the changes to take effect, you will need to reboot your device.

The last step is reinstalling your SIM card and seeing if the problem persists.
Fix 3: Reinsert SIM
The SIM card should be kept from being inserted or removed while the Google Pixel 6 and Google Pixel 6 Pro are powered on. It is possible that you will affect your SIM card or device in such a case. Ensure that your handset is turned off, your SIM card removed, and then reinserted before turning it on again.
As we mentioned earlier, make sure you turn off the device.

Pull the SIM tray slightly inside the device with the SIM removal tool placed in the hole at the bottom-left side.

It is imperative that the SIM card is removed or inserted properly after the SIM tray is fully ejected.

When putting a SIM card in the tray, be sure to ensure that the gold contacts are facing up.

After that, gently insert the SIM tray back into the device's slot.

Check if the signal loss and connectivity issues can be resolved once the device is powered on.
Fix 4: Insert Another SIM Card
Pixel 6 and Pixel 6 Pro are mainly affected by this issue on AT&T and Verizon. You should insert a new SIM card and then check if your Pixel 6 and 6 Pro are experiencing this issue. In the event the problem persists, a jam may cause it in the SIM tray or a problem with the device itself. Having a SIM card from another network working fine may indicate a problem with your own SIM card. Possibly, the SIM card needs to be replaced in this case.
Fix 5: Enable and Disable Airplane Mode
To disconnect from all network services while traveling by plane, you should use Airplane mode. Although this mode is not suitable for all network problems, it can be used to fix a variety of them. It is not guaranteed that Airplane mode will fix your issue, but you can try it since your device will not be damaged.
Fix 6: Find Device EID
You can determine if the device's EID appears properly by finding out its EID. Here's how to do it:
You can find the About phone option under the Settings menu on your handset.

You can select the EID by selecting SIM status > scrolling down.
The steps below will guide you to finding your device's EID QR code:
On the device, tap Network & Internet in the Settings menu.

Click the + (plus) icon beside SIMs.

After that, click Download a SIM instead? or

Don't have a SIM card.

If it asks if you want to activate in a store, click Find It Here.
Fix 7: Check if It Is Working on Other's Phones
Connect the device to a phone that normally works if connectivity and signal loss issues occur. In the event that the SIM card does not work on another phone as well, it must be the SIM card that is the problem. You are experiencing connectivity or signal loss issues on your phone, but it is not happening on other phones because of the SIM card reader.
Fix 8: Contact Your Service Provider
You should contact your service provider if none of the above fixes resolve the connectivity and signal loss issues you are experiencing on the Google Pixel 6 and 6 Pro. In the meantime, depending on the reason for this error, they may either suggest further fixes or request that you contact their service center.
Also Read: How to Fix Google Pixel 6A Connectivity and Signal Loss Issue.
From Author's Desk
So, that's how to fix the Google Pixel 6 and 6 Pro connectivity and signal loss issue. We hope that this guide has helped you. Meanwhile, in case you find that you have doubts or concerns about this topic, comment below and let out team know. We will surely try our best to resolve this problem for you.