Google Pixel 6a was released earlier this year. The budget segment of its more premium version is Pixel 6 and 6 pros. The Google Pixel 6a comes with an affordable price and Google crazy software optimization. But ever since the phone is out some people have been complaining about the connectivity and signal loss issues in their Google pixel 6a phones.
In this article, we will find out the reason why you are experiencing this issue and what steps you can take to fix it. To fix your problem you should follow each step carefully.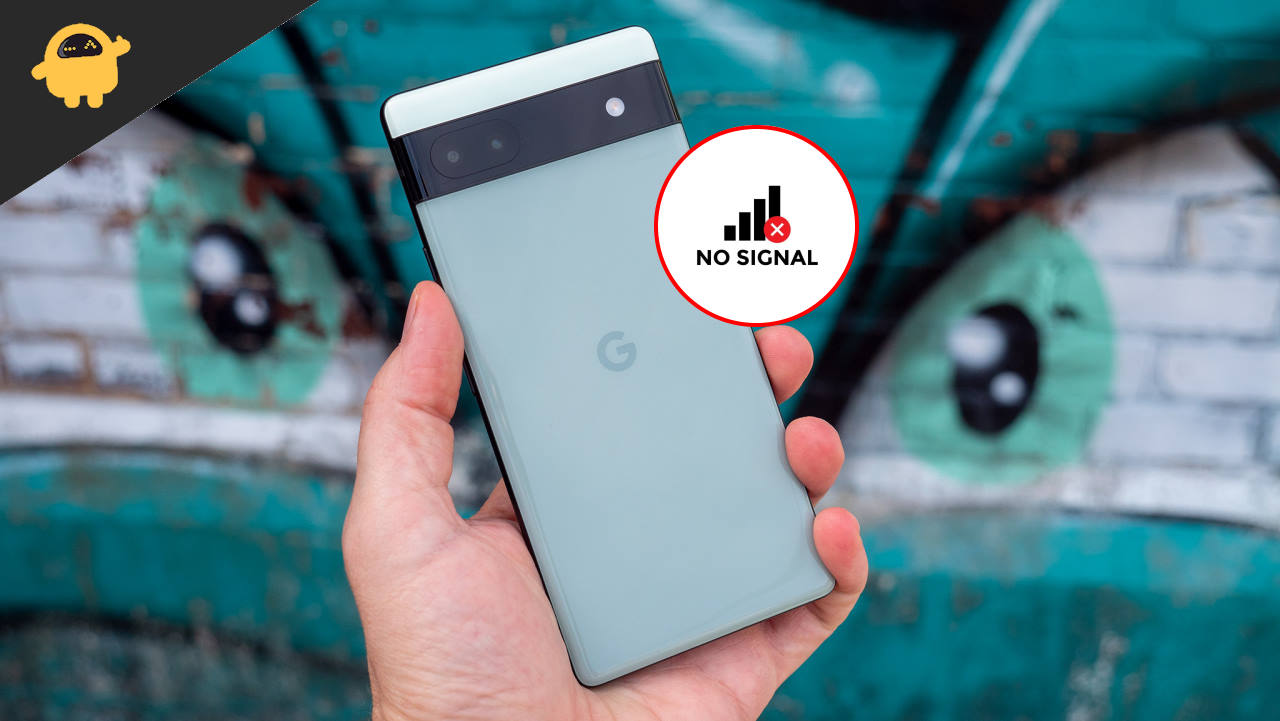 Why is your Google Pixel 6a losing signal?
There may be several factors due to which you may be losing signal in your Pixel 6a. To fix this problem you need to find out the cause of the issue. Here are the most probable reasons why your Pixel 6a is losing the signal.
Network Issue
Software Issue
SIM card issue
Hardware Issue
Out of Coverage area
How to Fix Google Pixel 6a Connectivity and Signal Loss Issue
Losing signals in a modern-day smartphone is one of the biggest concerns for users. Losing a signal means you cannot make calls or cannot even send texts to your loved one. The signal loss on Google Pixel 6a is quite common and can be fixed easily by following these steps.
Also read: Fix: Pixel 6A Not Getting Text Messages
Fix 1: Turn On/Off Airplane mode
Turning on airplane mode will cut your phone from all types of wireless networks (excluding Bluetooth). This can also soft reset your network and might bring back the lost signal to your Pixel 6a.
Swipe up on the home screen and tap on settings.
Now, tap on Network and Internet.
Switch on the Airplane mode by toggling On the button next to it.
Wait for a few seconds until you see a Flight icon on the status bar.
Toggle Off the Airplane mode.
Check your signal and connectivity.
Fix 2: Restart Your Phone
If that did not work for you, you should restart your Pixel 6a. Restarting a smartphone will restart every hardware and software of the phone. This will work as a soft reset for the phone.
Press and hold the power button for a few seconds.
You will see a bunch of option.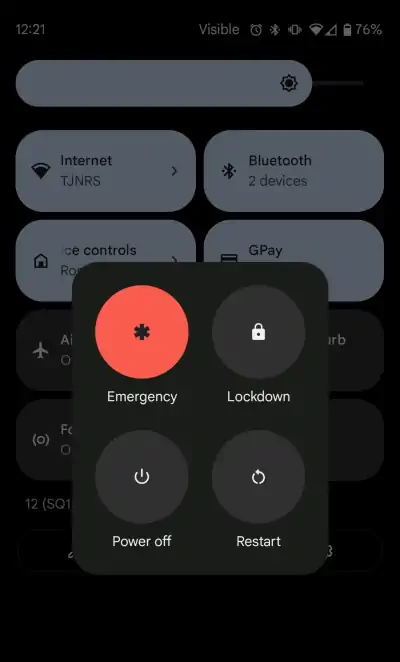 Tap on Restart.
Once the phone is turned On, check your signal or connectivity.
Fix 3: Reinsert your Sim card
If you are still facing the same issue, it's time to do something with the hardware. Remove your Sim card and put it back in the phone. This will fix any issue regarding the bad placement of the Sim or any sim-related issue.
Take out your physical Sim card.
Clean it from a cotton cloth.
Insert it back and check for your signal and connectivity.
Fix 4: Put your Pixel 6a in safe mode
Putting your smartphone in safe mode will prevent all third-party applications from making any changes to the Smartphone. This will help you in identifying any application which is causing issues with signal and connectivity.
Also read: Fix: Google Pixel 6A Sim Card Won't Detect or Not Supporting
Press and hold the power button for a few seconds.
Now tap and hold the restart option until the Reboot in Safe mode appears.
Tap on Ok, the phone will Restart.
Once the phone is turned On, you will see a safe mode in the screen's left bottom corner.
If you can see the signal then there is some problem with any third-party applications, try removing the application that is causing the issue.
Fix 5: Reset your Network settings
There might be a chance that your network settings have changed or got corrupted, to put it back on track. Try resetting your network. This will delete all the saved wifi, and Bluetooth connections.
Swipe up from the home screen and tap on settings.
Now in the settings, tap on the system.
Press the Reset option and tap on Reset Wifi, mobile, and Bluetooth.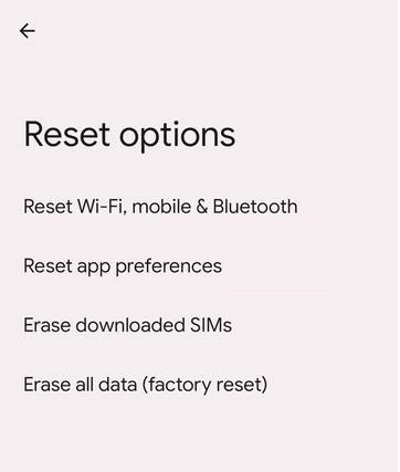 Tap on Reset Settings. Enter your pattern/pin/password.
Tap Reset again to confirm it. Check your connection again.
Fix 6: Update your Pixel 6a
If your phone software is out of date, it may create issues with the network and connection. Keep your phone's software updated all the time to get the latest updates and features from the manufacturer. They also fix known issues reported by the users in their updates.
Swipe up on the home screen and tap on settings.
Go to system and system updates.
Check for updates, if there are any updates, download and install them.
Fix 7: Turn off adaptive connectivity
Adaptive connectivity switches between wifi and mobile networks to give you the fastest network speed. But sometimes, any software glitch can cause issues with your smartphone connectivity.
Swipe up on the home screen and tap on Settings.
Go to Network and Internet.
Find Adaptive Connectivity and switch it off.
Check your network and signal.
Fix 8: Reset your Pixel 6a
Resetting your Pixel 6a will reset all the settings of the phone to the default factory settings. Remember this will wipe all data from your smartphone and will make your smartphone like new from the inside.
Open settings by swiping up from the home screen and tapping on the setting icon.
Go to the system, tap on the reset option and then Erase all data.
Tap on Erase all data, and enter your pin, pattern, or password.
Confirm by tapping on Erase all data.
This will factory Reset your smartphone.
Fix 9: Try contacting the service center
If you can not fix your smartphone by yourself, let a professional fix it. There might be some internal issue with your Pixel 6a which can only be fixed by professionals.
You can contact Google via the "Support and Tips" option in the settings menu. Google will arrange for a pickup and drop-off service at the address you provide (for supported pin codes).
You can also call the Google support Helpline at 1800 419 0655 between 9 a.m. and 6 p.m.
Conclusion
Google Pixel 6a is a great smartphone. When you want a true stock Android experience with smooth animation, this is where Pixel is best. But since the Pixel team is very small and the phone often comes with some issues it is eventually fixed by Google through the updates. If you are unable to fix your smartphone by yourself, you can wait for Google to fix it.