Screen Flickering issues on Android 12 can be extremely disgraceful. It ruins your entire experience of using the device. Unfortunately, the problem has been very frequent in Android devices, especially after the Android 12 update. Users seem to be highly disappointed by the issue and are constantly complaining on various forums hoping for a positive response that could fix this issue. Since the problem is not limited to a particular group of devices but almost all Android phones, it is likely to be some problem with the update itself.
Well, if it is a problem with the new updated version, we could expect a fix very soon with the next update. However, if you are generously facing the issue and looking for some temporary fix until the next update, then here are some tips that might help you do so. Check out this article to find out some effective ways to fix the screen flickering issue after the Android 12 update.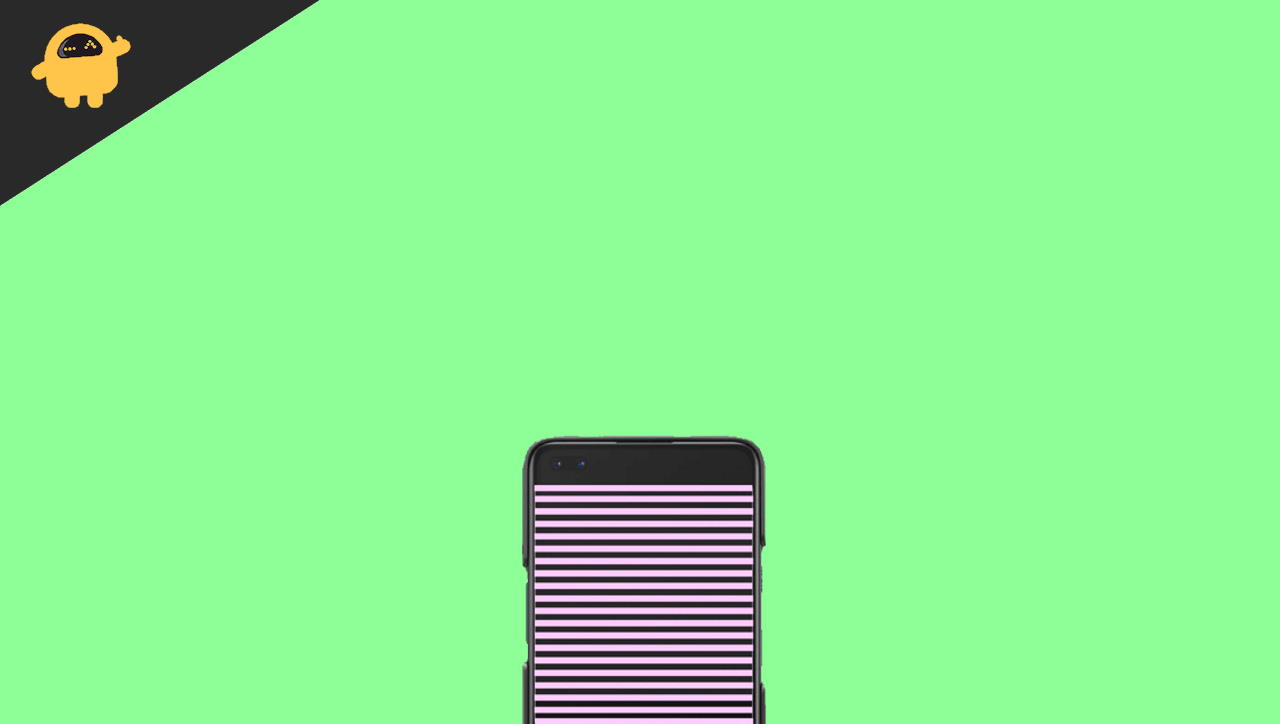 Fix: Screen flickering Issue After Android 12 Update
Most users have reported that they are facing this screen flickering situation when they are typing or watching youtube videos. Nevertheless, to say, it's a very troublesome situation as without the screen working properly, you can't do much on your smartphone.
Method 1: Close all apps from the background
Apps running in the background of your device, especially heavy applications use a lot of your CPU and GPU resources. So, if you have a lot of applications opened in the background, it may degrade the performance of your device. And eventually, it may also result in various types of issues including the screen flickering issue as well.
Therefore, if you are having such trouble, close all the apps from the background. This will free the CPU resources and many times it also cleans a lot of temporary glitches from the device. As a result, if the screen flickering issue on your device is some sort of glitch, it will help resolve it.
Method 2: Force Restart Your Device
If the first method looks too normal to resolve the issue and it doesn't, perhaps you should try force restarting your device. Different Android devices have different ways to force restart the device. Therefore, you can search about how to force restart the device you are using. If the screen flickering issue on your device is due to some mere glitch, it shall resolve it all.
Method 3: Change Screen Resolution
In another instance, it has been observed that the screen flickering issue keeps on occurring in the HD screen resolution. However, changing the resolution from HD to FHD has proven effective in many cases.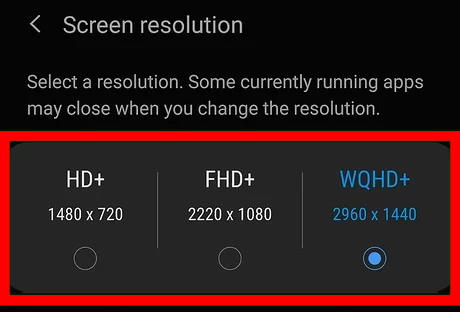 Therefore, it can also be an immensely effective fix for the screen flickering issue on your Android device.
Method 4: Check for malware and virus
If not any serious fault, it is possible that your device has malware or any virus which is causing this flickering issue. Virus or malware can trigger such instances where your screen might show flickering instances.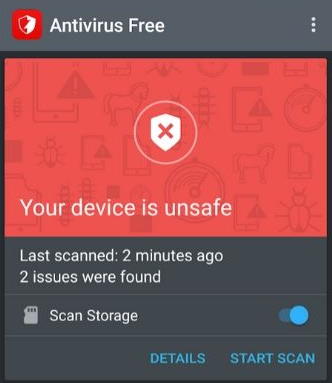 We recommend you to download any free antivirus app from Playstore and check if your device has any potential virus or malware installed.
Method 5: Check for prank apps
Yeah, this sounds silly, but there are many prank apps available on the play store which can cause screen flickering, fake calls or fake sound effects from your device.
Now such apps are not really harmful or cause any real system issues, but just for laughs and funny pranks. It is quite possible that your friends or siblings have installed them on your phone.
To remove such prank apps, open settings and navigate to the All apps section.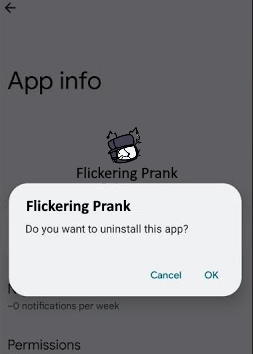 Here find any suspicious/prank apps and uninstall them.
Method 6: Factory Reset the Device
Whenever we hear about a factory reset, it always comes unexpected as we have a fear of losing data. However, if the screen flickering issue is your major concern right at the moment, and by any chance, if it is happening due to a firmware problem, a factory reset should definitely fix it.
Make sure, you take a backup of all the essential files in your SD card, Clouds, or some other device before factory resetting your device. Here are the steps to do so:
Open your device Settings.
Go to System and select Backup & Reset.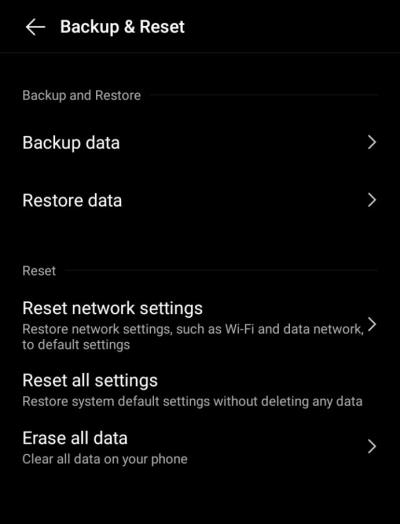 Click on erase option and select erase all data.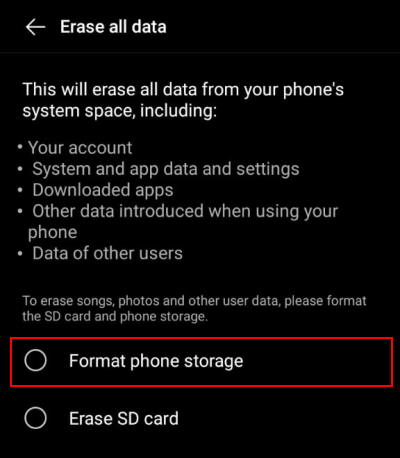 Finally, select Format Phone Storage and tap on Clear Now.
However, if all these options do not work, we have a couple more tricks on our sleeves. These were especially suggested by the users already facing a similar problem and many of them find it helpful.
Method 7: Wipe Cache Partition
Well, many a time, wiping cache partitions can successfully deal with such issues. And it has already proved effective for some users. You can simply reboot your device to the recovery screen and go for wiping the cache partition. Additionally, make sure to select the repair apps option as well. It will cure all infected apps on your device.
Method 8: Check Hardware
It is quite possible that the screen flickering issue is due to some hardware fault in the screen component itself. If there is a hardware fault, then you have to get your screen replaced via the authorised service centre.
You can easily check the hardware fault by downloading this image below and see if there are any screen fluctuations while you view this photo.
If there are, it is a clear indication that the screen is damaged and you need to get it replaced!
Conclusion
The screen flickering issue after the Android 12 update has been very regular. Although the problem will be solved very soon, hopefully by the next future update, then there were some tricks you might like to apply for a temporary purpose. These methods come in handy in most similar cases and are truly not much hard to implement. If you have any further questions, comment below and we will try to come up with a solution as soon as possible.