In our previous post, we discussed possible ways to fix the Wi-Fi-related issue on Google Pixel 7A. But I think Wi-Fi is not the only issue that people face. There might be some connectivity issue with this Pixel Phone. Recently, some users claimed that Bluetooth is not working on their new Pixel 7A. However, other users feel glad that they don't get such downsides on their phones, but few users matter a lot.
Specifically, there is no acknowledgment of this dedicated issue from the developer's end. But similar to the Wi-Fi problem, It found that Google Pixel makers already know that this problem may occur in the future. That might be why they sit up and relax even if a problem arises. But the issue is that newbies are unable to determine which fix is best for them. So here we will guide you on how to fix Bluetooth not working on Google Pixel 7A.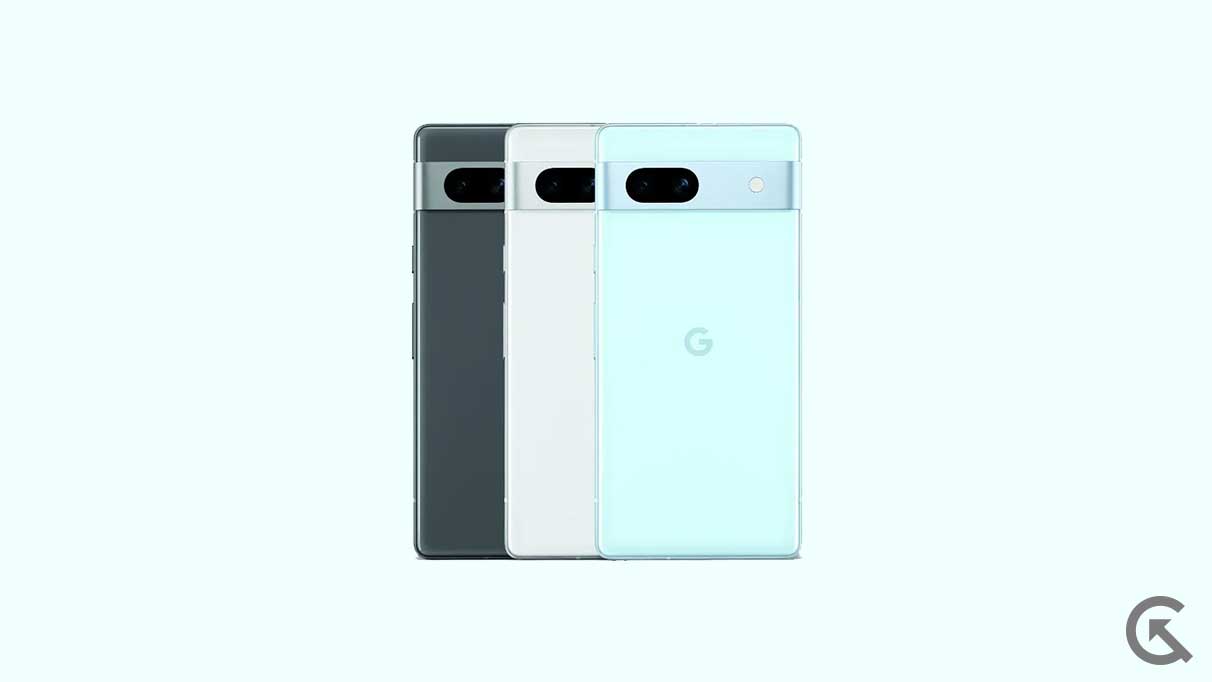 Fix: Pixel 7A Bluetooth Not Pairing or Working Issue
If you look over the Bluetooth specs of Google Pixel 7A, you will find the device has Bluetooth v5.3 + L3 BT Diversity. You will be glad to know that this version is the industry's best Bluetooth connectivity ever. But being a technological product, it is common to have some issues. However, the issue can be because of the user's mistake or from the developer's end. For such things, Google worked in advance and has already released multiple supports in different scenarios.
But as a newbie, it might be difficult to track and configure the most requiring problem creating a Bluetooth not pairing issue. For that purpose, we tried to reach out to every user's needs and thought for different aspects of the Google Pixel 7A Bluetooth not pairing issue. Surprisingly, We got a few common reasons behind this concurrent problem. And I think trying these fixes can resolve your problem. So, without getting things delayed, let's move on to the below fixes to address the concern.
Restart your phone's Bluetooth.
The first major and important thing to try on your Pixel 7A is ending the present Bluetooth connectivity practice. Because the reason behind this step is the loss of processing data. Sometimes when you enable Bluetooth and try pairing the device with another connection, Bluetooth programming takes a lot of processing and, after a few seconds, shows irrelevant reasons. To fix this, you are recommended to restart Bluetooth on your phone.
Delete and repair the device
The next thing flickering in our minds is an issue with the connection. Maybe the specific device with which you are trying to set up a connection may have a problem. More likely, due to the long time of pairing, it starts malfunctioning and needs a fresh pairing request. In such cases, you must delete the existing pair connection and set up a new one with the same device. You can do that by first deleting that device and Re-Pair it. If don't know how to do it, then follow these steps.
Open the Settings app on your Pixel 7A.
Then scroll down to the connectivity section.
From there, select the Bluetooth option.
Now enable the Bluetooth toggle; you will see a list of paired devices.
Next, tap on the device with which you face a connectivity issue.
Then tap on the Unpair option.
Following this, That particular device loose connection with your Pixel 7A.
Now Refresh the Bluetooth device search and repair that device.
That's it; you are done.
Reset the Network Settings
Your Google Pixel 7A runs over a dedicated network with Bluetooth, Wi-Fi, and other connectivity. For common views, it has uniform network settings set by default for everyone thing. But sometimes, due to any app malfunction or some other issue, the network settings get disturbed. Following this creates a space for Bluetooth not pairing problems. And if you are reaching up to this fix, then it means there is a problem with network settings. For this, you need to reset Network Settings to default. To do that, follow these steps.
Open the Settings app.
Scroll down to the System Section there.
Under the system, tap on the reset option.
Now tap on the reset Wi-Fi Bluetooth Option.
Next, enter your phone password (if any).
Following this, the network settings will reset shortly.
That's it; Google Pixel 7A now welcomes you with fresh network settings.
Update Your Pixel 7A Software
There might be chances that the software version on your Pixel phone you are using is that version that inherently has Bluetooth problems. And unfortunately, you have ignored the new software version update. For this thing, Until you update your Pixel 7A to the latest software version, you can't sit and relax. I mean to say the problem frequently persists even if you do any fix. Meanwhile, If you are using your Pixel 7A with an outdated software version, we recommend updating it. To do so, follow the steps below.
Open the Settings of your Pixel 7A.
Scroll down to About Phone Section.
Tap on About Phone and look for Software Information.
Now tap on software information and then on check for updates.
Following this, Your phone will show you the latest software update.
Next, tap on the download and Install button to proceed.
Once the download is complete, tap on Install.
That's it; you can resume using Bluetooth after a quick restart.
Factory reset your phone
If any of the above issues are resolved, the wait is now ending, as there might be malware files embedded in some of the files stored on your Pixel 7A. For this thing, you need to find that malware and remove it. But that seems a difficult task for especially a newbie. For this thing, we have a solution which is to do a factory data reset. So many files that seem disturbed on your phone will wipe out, and you can resume using all Pixel 7A features along with Bluetooth. But note that if you have important data, then be sure to backup that time. So To factory reset your phone, follow these steps.
On your Pixel 7A, Open the Settings App.
Then select the system option.
From there, choose Reset to proceed with factory data reset.
Select Erase all your data, including the settings option.
Now enter the phone's password (if required).
That's it; Your Pixel 7A will automatically start wiping out and move forward to a factory-like appearance.
To wrap up, we can say that Bluetooth not pairing is not such a technical issue on your Pixel 7A. But Yes, there are a few common issues reported by users. And most of the users repeat the same problem which results in unwanted issues. To realize such things, we have provided these fixes, and I hope many of you get your problem resolve. However, if any user still has any issues, then it is highly recommended to raise a help request on Google Pixel Support.